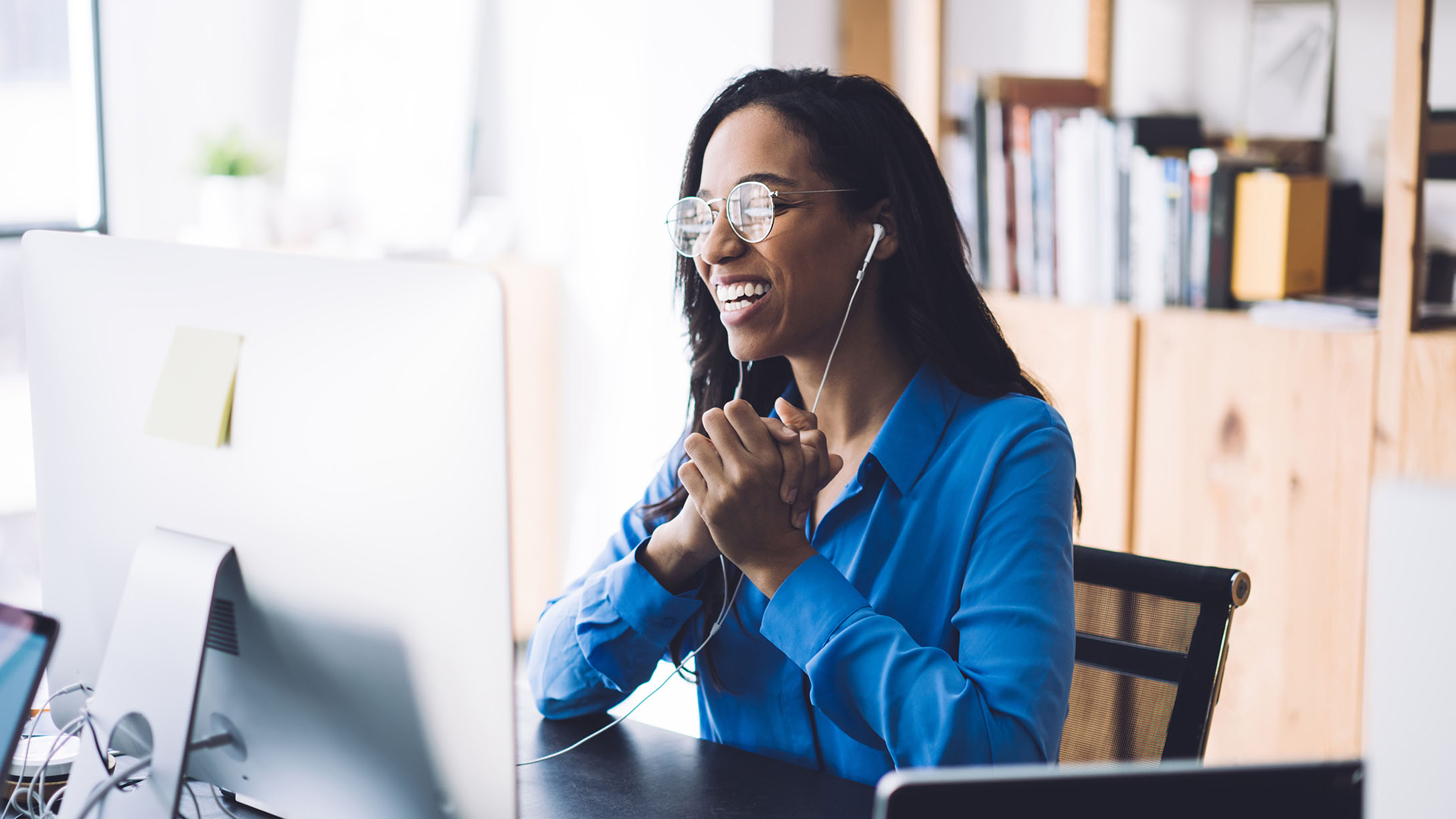 Introducing Geotab's "flexible-first" work model
---
Discover Geotab's unique approach to work that allows for flexibility first.
Like many companies, Geotab has seen a change in how we work in recent years. Prior to 2020, Geotab operated mainly in-office, with only a select group of employees working from home, typically those located in regions without offices. During the pandemic, Geotab switched to a fully remote work model to allow for the safety of our employees.
As time has gone by, and more businesses are opening their doors, we needed to make a decision on how we would work moving forward that appealed to all of our employees' preferences. Our biggest goal was to find the right balance for our employees that encouraged collaboration, communication and flexibility. This is how our "flexible-first" approach was born.
What is Geotab's "flexible-first" work model?
A "flexible-first" approach is the best of both worlds. We have systems, functions, programs and policies in place to support both in-person and virtual work. By engaging our employees in surveys, we found that Geotabbers are happier and more engaged when they can choose their working environment, leading to better work output, engagement and retention.
With that being said, it's important to note that in-person collaboration and meetings continue to play an important role in nurturing Geotab's culture and in helping meet our business objectives. Leaders have been provided with guiding principles, expectations and resources for managing teams and may require occasional in-person office attendance for intentional purposes such as:
Team building
Team meetings
One-on-ones
Meeting a new hire
At this time, we are not implementing a prescriptive hybrid model of working. "Work hard, your way" continues to be a core Geotab value. Geotabbers are welcomed and encouraged to come into our beautiful, safe and clean offices as often as they like.
What does "flexible-first" mean for current employees?
For employees already working with Geotab this means you can continue working from home or head into the office as you see fit. Geotabbers just need to be aware that there may be times they will need to go into their reporting office, so plan accordingly.
For those who choose to go into the office, several of our locations, including our headquarters in Oakville, have a hot desk booking system in place to allow you to select a seat within the office. Employees can use the app to select a preferred seat — like near a window — or to book a desk near their team for better collaboration.
For those working remotely, we use Google Workplace services to stay connected. Whether it's connecting with your colleagues over Google Chat or hopping into a quick call in Google Meet, you will feel just as connected to your team, and Geotab as a whole, as you would if you were in the office.
What does "flexible-first" mean for future employees?
For those who are not yet working for Geotab, but are looking to apply, this means you have more flexibility in where and how you work best. Though some roles will have in-office requirements, the opportunity to work from where you feel most comfortable is readily available and already built into our ecosystem.
When applying to jobs, consider the requirements of the roles and whether in-office work may be required. You can always ask one of Geotab's recruiters about these requirements when you interview. Ideally, you should be close enough to a Geotab office to come in if you need to, but can be far enough away to live where you prefer. The ability to work remotely greatly broadens the range at which you can live from the office, giving those in more remote areas opportunities without having to relocate.
Find your flexible role with Geotab
Geotab has offices around the world and also offers unique opportunities for flexible remote work. We are a rapidly growing technology company that is always looking for the next best hire.
If you want to be a part of an organization that offers flexible choices for how you work, check out our open positions on our Careers site to find a role that fits your skills.
For the latest Geotab news, photos and career updates, follow @InsideGeotab on Twitter, Facebookand Instagram.
---
If you liked this post, let us know!
---
Disclaimer
Geotab's blog posts are intended to provide information and encourage discussion on topics of interest to the telematics community at large. Geotab is not providing technical, professional or legal advice through these blog posts. While every effort has been made to ensure the information in this blog post is timely and accurate, errors and omissions may occur, and the information presented here may become out-of-date with the passage of time.
Get industry tips and insights
Sign up for monthly news and tips from our award-winning fleet management blog. You can unsubscribe at any time.
Republish this article for free
Other posts you might like