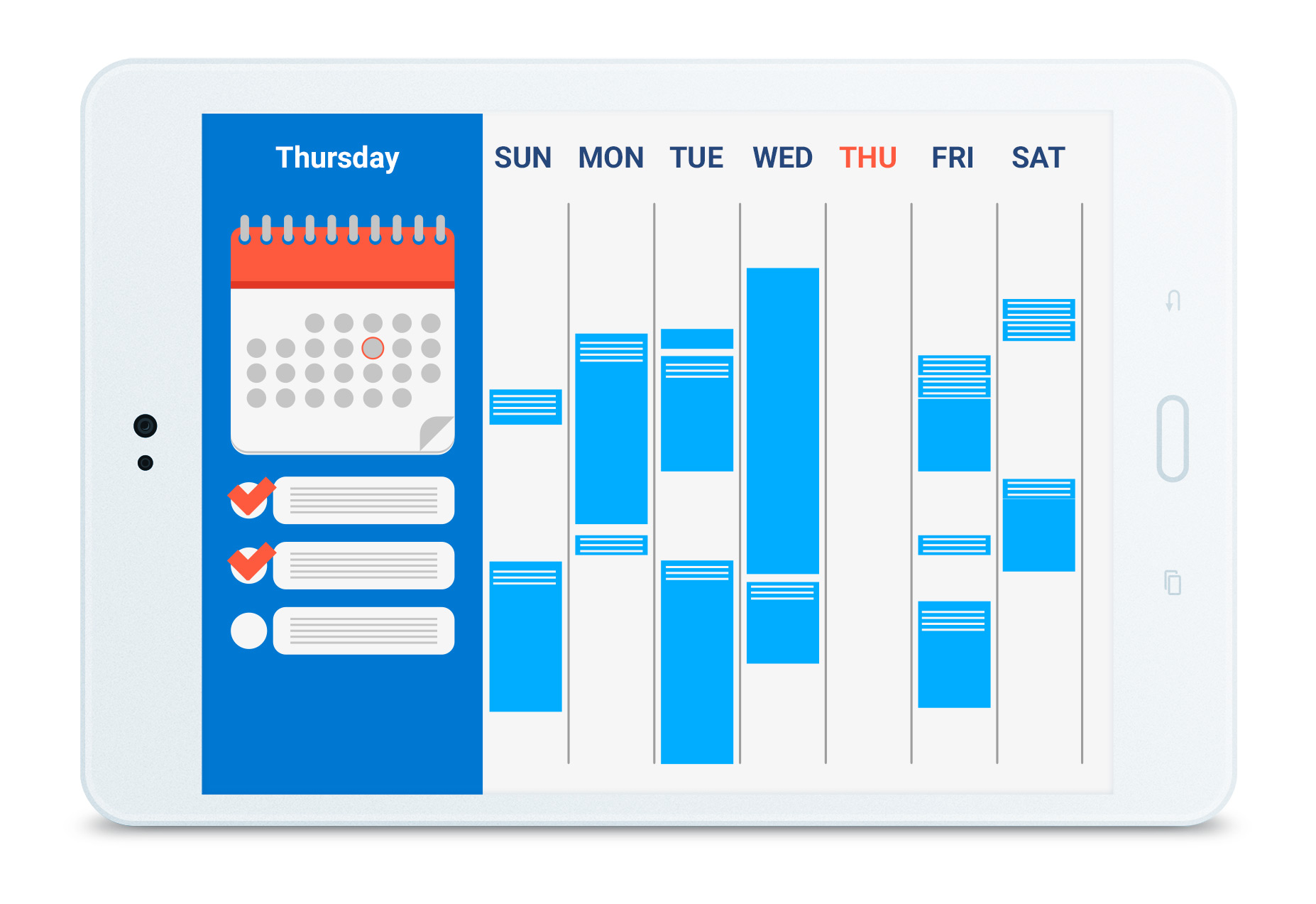 Geotabbers boost productivity with No Meeting Thursdays
---
Learn more about Geotab's new productivity program.
With many Geotabbers working from home, meetings have become much more common in our day-to-day lives. Without the ability to connect in person, more and more impromptu or last-minute meetings are being added to people's schedules, sometimes making it harder for Geotabbers to find time for deep work sessions.
According to a Korn Ferry survey of nearly 2,000 workers, 34% of respondents reported spending between two and five hours a day in meetings or on calls that don't lead to results. Additionally, 35% said that they'd accept a meeting invite even if they know it won't be productive. 67% also said that meetings prevent them from being as productive as they can throughout the day.
These statistics show that however helpful meetings may be for communication, comradery and beyond, they also have the unfortunate side effect of cutting in on focused work sessions. Finding a solution for this issue is the basis for Geotab's newest program, No Meeting Thursdays.
See also: Mindfulness at work: 10 tips for productivity
Geotab's philosophy
Though Geotab wholeheartedly supports the idea of No Meeting Thursdays, it's also understandable that sometimes meetings are unavoidable or necessary. Even though this new policy is in place, Geotabbers are still encouraged to book meetings when necessary, particularly if they need to meet with direct reports or external Partners.
The philosophy behind No Meeting Thursdays won't work for some teams and individuals, and that's okay. In the end, the goal of this program is not to get rid of collaboration or delay critical meetings, but to encourage Geotabbers to be more mindful of their time.
From suggestion to reality
In February of 2021, Geotab officially launched the new productivity pilot, No Meeting Thursdays. Based on a suggestion from Geotab's virtual suggestion box, this initiative was created to support a culture of fewer meetings and more doing.
The idea for No Meeting Thursdays was first tested out with the Technical Support team with the help of Geotabbers Derek Carder, Vice President of Customer Experience and Technical Operations and Ariana Alvarino, Technical Support Manager. It was eventually rolled out company-wide after finding great success on a team level.
To learn more about the No Meeting Thursdays program, we spoke with Derek to get his thoughts on how this pilot has affected productivity at Geotab.
"The concept was simple. We needed dedicated time for the team to focus on the tickets that they have assigned to them and projects that require updates without having to have to stop, start, stop and start again because of meetings throughout the day," says Derek.
Seeing the benefits
In the months since the program began, Geotabbers around the world have already seen impressive results.
Not only does the program help team members have dedicated time to focus on tasks, projects and action items without interruptions, but it allows for allocated time for team members, leaders and managers to focus on their work without feeling bad about declining a meeting scheduled for the day.
"It gives time for free thinking and creative planning instead of being in firefighting mode," says Derek.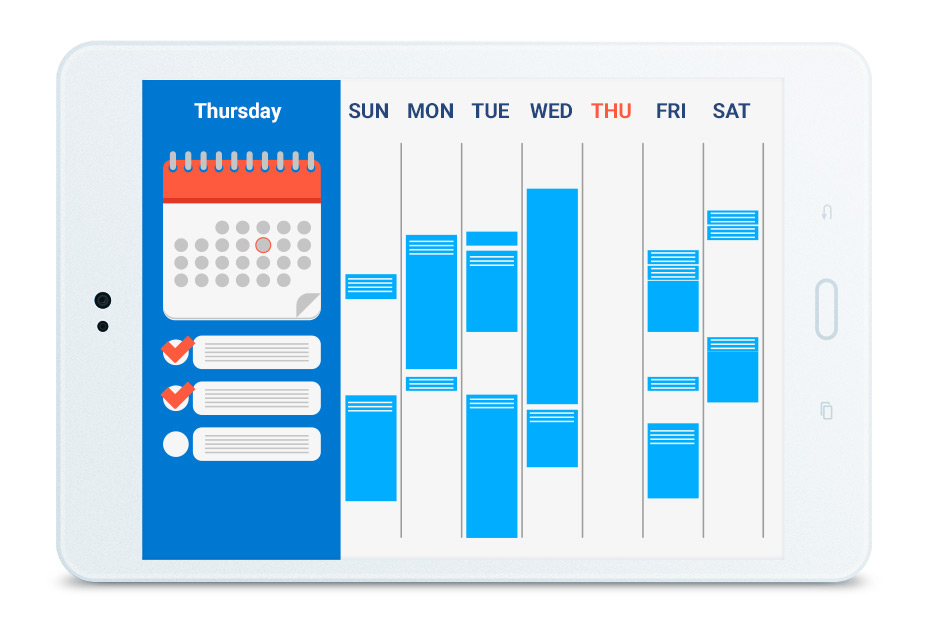 Figure 1: An example of a Geotabber's weekly calendar, including No Meeting Thursdays.
Proactive vs. reactive
By having a dedicated day for deep work, it helps Geotabbers think, "Do we really need a meeting on this subject?" When they are faced with not scheduling a meeting on a Thursday, it actually helps cut down on some unnecessary meetings through the week as well.
According to Derek it also causes individuals to run more effective meetings. This is because they are limited to the number of days in which they can schedule them and need to think critically about what really needs to be covered.
Proving the concept
To provide an example of a time where the No Meeting Thursdays program was effective, Derek spoke of a particular situation revolving around shaping the future of Support and Digital Customer Experience at Geotab.
After a quick meeting with associates to discuss specifics, Derek and his team members were able to commit much-needed time to develop an action plan.
"We actually gained quite a bit of clarity and came up with some ideas to move us forward. This was only possible because we didn't have a jam packed day of back to back meetings," says Derek.
Did you know Geotab is hiring? Check out our open positions on our Careers site. For the latest Geotab news, photos and career updates, follow @InsideGeotab on Twitter, Facebook and Instagram.
See also: Top 10 things you may not have known about working at Geotab
---
If you liked this post, let us know!
---
Disclaimer
Geotab's blog posts are intended to provide information and encourage discussion on topics of interest to the telematics community at large. Geotab is not providing technical, professional or legal advice through these blog posts. While every effort has been made to ensure the information in this blog post is timely and accurate, errors and omissions may occur, and the information presented here may become out-of-date with the passage of time.
Get industry tips and insights
Sign up for monthly news and tips from our award-winning fleet management blog. You can unsubscribe at any time.
Republish this article for free
Other posts you might like