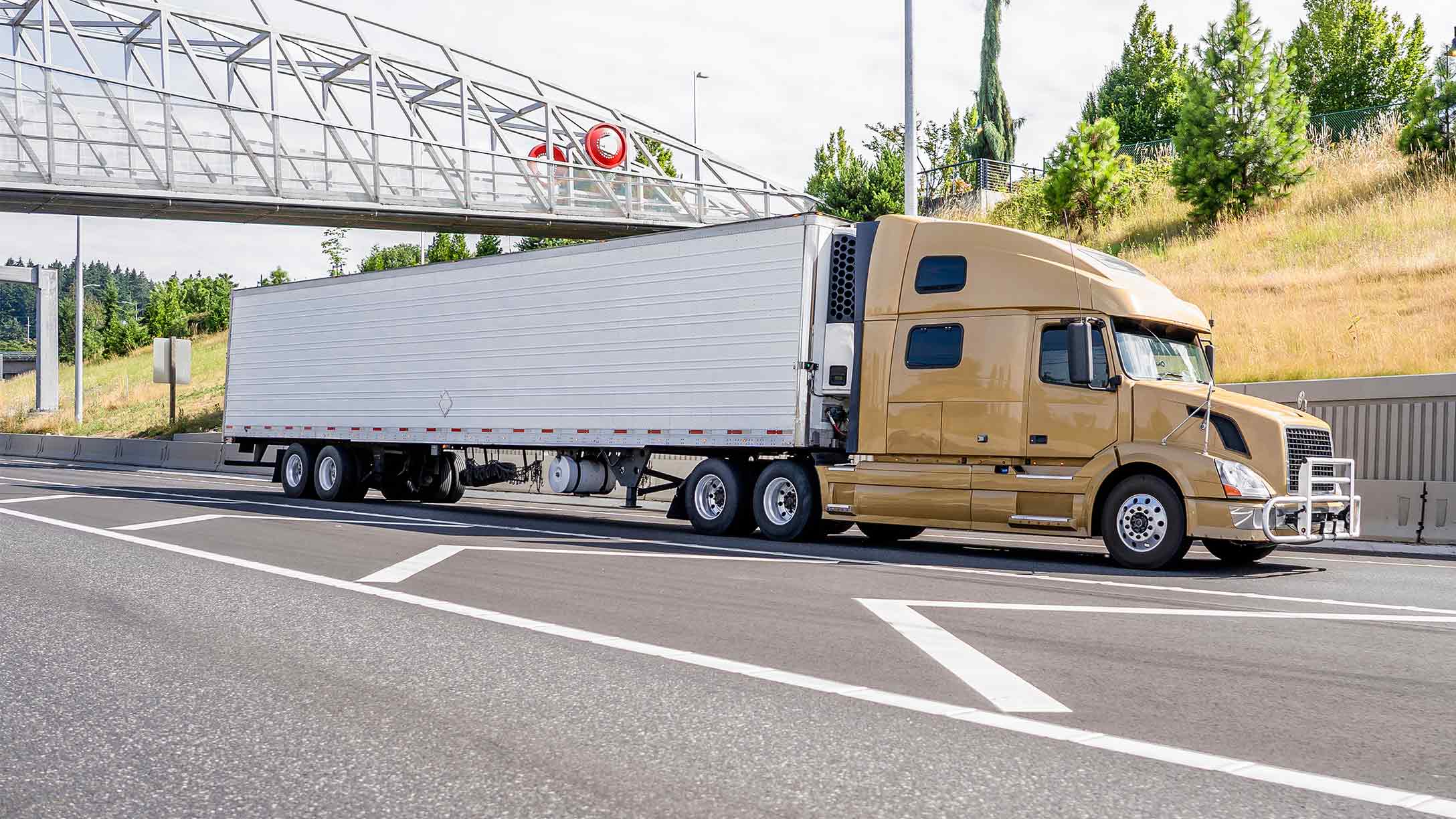 Cardinal Couriers: Using telematics to increase operational visibility
Published on December 20, 2022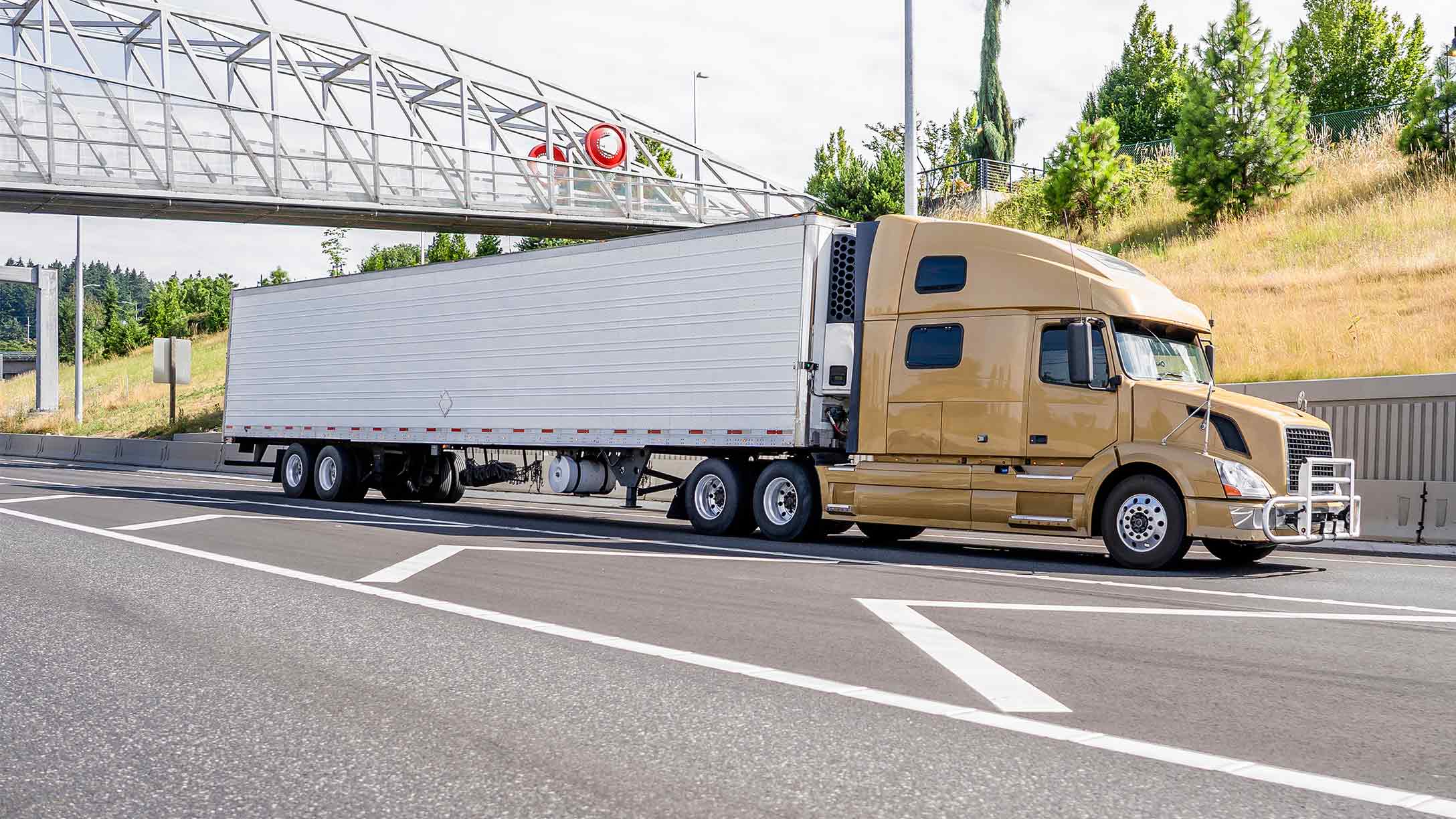 Intro
Cardinal Couriers prides themselves on consistent, reliable service to their clients. They use a powerful combination of telematics from Geotab and predictive maintenance analytics from trusted Geotab Partner, Pitstop to have complete visibility on both their drivers and their trucks. We spoke to Allan Babin, Director of Safety, Compliance and Fleet at Cardinal Couriers, to learn more about how Geotab and Pitstop have impacted their business.
The Challenges
With over 40 years of experience, Cardinal Couriers prides themselves on consistent, reliable service to their clients. They are a business-to-business pre-8 a.m. delivery service that operates out of Mississauga, Canada. They have approximately 135 Class 5 and Class 8 vehicles in their fleet and have hubs spread from London, Ontario to Rivière-du-Loup, Quebec. They decided that they needed to overhaul their technology to fit the changing landscape of transportation.
Babin was tasked with finding a telematics solution that could help them stay organized and, most importantly, offer a higher level of visibility when it came to their trucks and drivers. His view into Cardinal's fleet was – quite literally – in the dark.
As a pre-8 a.m. delivery service, it was important to know where their drivers were — whether they were on-time, broken down on their route, held up by a delivery, running a delivery behind or in need of assistance. "We have a lot of trucks rolling overnight, every vehicle in my fleet is on the road overnight," he says. Their customers were trusting them to deliver before they started their work days, and Babin needed a way to get granular about his drivers' whereabouts. "It's about visibility, I need to know where a truck is."
As with any fleet on the road, Cardinal also wanted to focus on reducing downtime. Taking a truck off of the road for maintenance either meant operating with one less truck or renting another truck — both costly options in their own respects. Predictive maintenance technology was definitely on Babin's mind when he was looking into potential ways to cut down on servicing vehicles.
Lastly, Babin wanted to focus on simplicity. "At first it seemed daunting, it really did," he said of implementing a brand new software that would be used by administrators and drivers alike. "The demographics of our driving fleet is older. You know, we literally have some guys with old flip cell phones, so I was thinking, 'How am I gonna get them to use a tablet?'" Having something that would be intuitive and easy to learn was important to the success of a new software rollout.
The Solution
Babin first heard of Geotab after looking into installing ELDs in their fleet of trucks. It was Geotab's level of visibility into the minute-by-minute operations of a fleet that was a major plus for Cardinal.
They decided to break their fleet up into 10 regional terminals across Southern Ontario and Quebec and outfitted each of their vehicles with Geotab GO devices. Their terminal managers can now use the Geotab PRO package to see where each of their trucks is, receive vehicle maintenance reminders, view driver vehicle inspection reports (DVIRs), get collision reconstruction reports after any on-road incidents and more.
"It rolled out fairly quickly," says Babin. "Our operators use a tablet, so they log in and out of their vehicles on their tablet and then we also use Geotab's APIs on the business intelligence side, so we're able to get real-time data and real-time alerts, so it was very easily integrated."
Babin also decided to utilize Geotab's extensive Marketplace solutions to get better insight into predictive maintenance. They ultimately chose Pitstop, a leader in predictive maintenance analytics, to help keep their trucks up and running on the road. "It's actually more than just preventative maintenance, it really provides in-depth predictive analytics," Babin says of the software.
Geotab customers can utilize Pitstop's easy-to-use interface to gain powerful insights on their vehicle data. With predictive alerts and automatic prioritization of "critical", "major" and "minor" fault codes, fleet managers can make smarter decisions to focus on what matters, saving significant time and maintenance expenses.
The Results
"Having tried three ELD systems, it's the best one I've come across," says Babin about the decision to choose Geotab. "It was by far the simplest and easiest rollout system I've ever seen. Everything [with Geotab] is very logical and intuitive. Our drivers really enjoy it."
So far, Cardinal has seen a major improvement in their day-to-day operations since moving to electronic logs. They've re-allocated time that they would normally use auditing to focus on their core business operations.
Babin says that the alerts and notifications he receives allow him and his terminal managers to make educated decisions about their vehicles and their drivers.
When asked which of Geotab's built-in reports he uses the most, the answer was easy: "Collision reconstruction is a good feature, I use it a lot." He tells a story about receiving a notification one night that a truck had been involved in a collision close to his home – he was able to arrive before the local police, use data collected by Geotab to show who was at fault, and present the collision reconstruction report to indicate how and where the collision happened. "That saved me a ton of time in court and saved me money on legal fees. It took out all of the guesswork and all of the he-said/she-said."
Babin has also utilized the idle report to keep an eye on inefficient fuel usage and sustainability efforts. "I get a report every morning around 7am that tells me what our idle percentages were for the day before, then I can go into that idle report, review it and see who our worst offenders were and I talk to them. Simple as that."
Pitstop: How Cardinal stays two steps ahead
Pitstop, a trusted Marketplace Partner that specializes in predictive maintenance, was chosen by Cardinal to help them increase uptime and keep all of their trucks operating at their best.
"Last winter, they were able to predict upwards of about seven days prior to when my batteries would fail," Babin says. "It can also tell me about a week before my starter is going to fail based on the algorithms they use. It's helped me out a lot in that regard."
He goes on to say that Pitstop has also helped identify the level of severity when a light comes on in a truck while it's on the road. "Most of our drivers when they see a check engine light on, they start to panic," he says, adding, "but now our policy is that they need to check with me. I can take a look and see why that light is coming on. Nine times out of 10, I can tell the driver to keep going on their route safely and we can bring the truck in when they're done."
This has allowed Cardinal to be more accountable to their customers and fulfill deliveries that might have been postponed due to a maintenance issue. It has also helped save additional trips to the mechanic — because Pitstop's software can tell Babin whether an issue is minor, major or critical, he can make the decision to keep a vehicle on the road despite a fault code until its next scheduled maintenance appointment.
Conclusion
Cardinal has been able to use data to enact measurable change within their fleet. Whether it was addressing increases in idle time, getting more granular information about their trucks and drivers, managing their internal audits, or getting on top of their fleet maintenance, telematics has transformed their business for the better.
Post Tags
Client profile
Client name:
Cardinal Couriers
Industry:
Pre 8am transportation solutions
Types of vehicles:
Class 5 and Class 8 vehicles
Ready to optimize your fleet?
Let us show you how simple it is to use our web-based software and fleet tracking devices to manage your fleet.