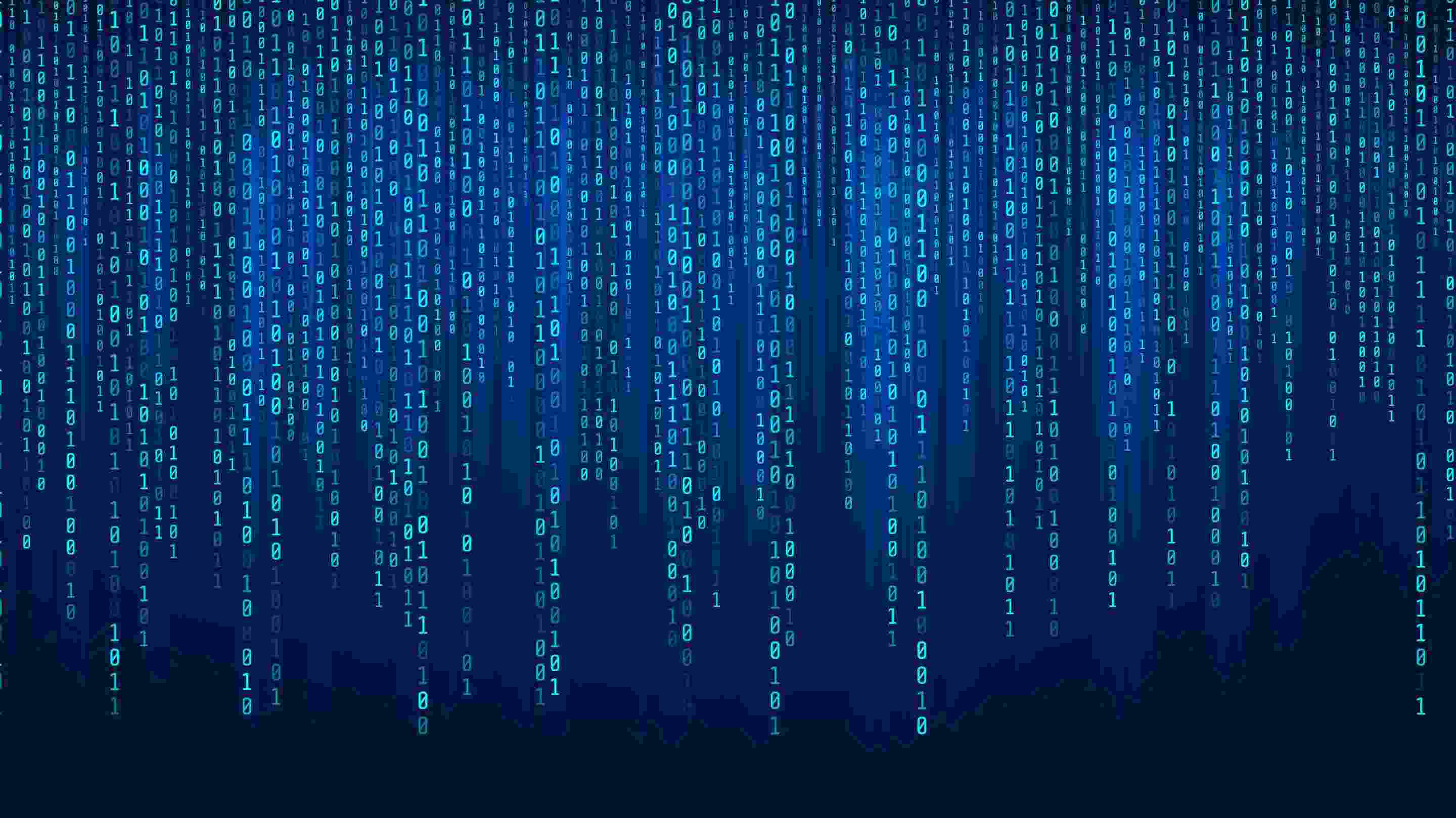 A close look at autonomous vehicles safety
---
How safe are autonomous vehicles? Jennifer Morrison, NTSB, discusses automated driving technology, ADAS, and why human drivers are still important.
"Autonomous does not necessarily mean driverless." This is what Jennifer Morrison of the National Transportation Safety Board (NTSB), Office of Highway Safety wants people to understand about advanced driving assistance technology and autonomous vehicles.
As a Supervisory Highway Crash Investigator, Investigator-in-Charge (IIC) for the NTSB, Morrison has investigated accident scenes around the United States.
She is using her experience to champion safety on the roads, and remind us that technology can assist drivers but not replace them.
The conversation about the driver's role in the self-driving car becomes more important as we approach the tipping point for autonomous vehicles.
When will we see autonomous vehicles on the road?
Mashable reports that BMW and Ford have declared they will have cars with SAE Level 4* or "High automation" by 2021, while Tesla says it will get there in 2018, and Volvo by 2017. CB Insights identifies 33 corporations currently developing self-driving technologies either independently or in partnerships. In addition to automakers (Ford, Daimler, Tesla, Volvo to name a few), this group includes tech companies (Apple, Baidu, Google, Microsoft), automotive suppliers (Bosch, Delphi), and others (Nvidia, Uber).
Until we get to fully automated driving, humans cannot be taken out of the equation.
With current driver assistance systems, drivers are still responsible for carrying out or at least overseeing major driving functions: steering, accelerating, slowing down and braking, and looking out for other vehicles, obstacles, and pedestrians.
See also:
Driver assistance not driver replacement
Many people like to speculate about the ways we will be freed up by the car of the future, but it's not time to pull out those crossword puzzles yet.
The technology supports the driver, not the other way around.
Morrison explains, "The key is the word "assist;" they do not replace the driving task, as some may believe. Drivers are prone to a variety of distractions and errors, and collision avoidance technologies can assist drivers by improving the view of the roadway, alerting drivers of impending danger ahead (a sudden stopped vehicle), or warning a driver if they perform an unusual maneuver that could increase the risk of a crash."
It comes down to the abilities of computers versus humans. Despite rapid advancements, humans are still better than computers at some things. In a report on the future of work titled Dancing with Robots: Human Skills for Computerized Work, MIT and Harvard professors Frank Levy and Richard J. Murnane explain that although computers are great at speed and accuracy, they don't match the the flexibility of the human mind and our ability to apply common sense.
Levy and Murnane illustrate their point with the example of a car driving down the road and a ball rolling into the street. Scenario A: The ball rolls into the street. The computer sees a small, spherical object, rules it out as a potential hazard, and continues driving.
Scenario B: The human driver sees the ball and based on experience, knows that a child may be close by and might come running out into the street, and therefore applies the brakes.
Furthermore, driver engagement is still essential at the present time as a backup in case something goes wrong with the technology. The fatal Tesla crash is a reminder that technology is not infallible. Tesla requires driver attention even when Autopilot is activated and states: "the car reminds the driver to 'Always keep your hands on the wheel. Be prepared to take over at any time.'"
Researchers are working on closing the gap between computer and human ability. In the meantime, humans must remain in the driving seat. Lives depend on it.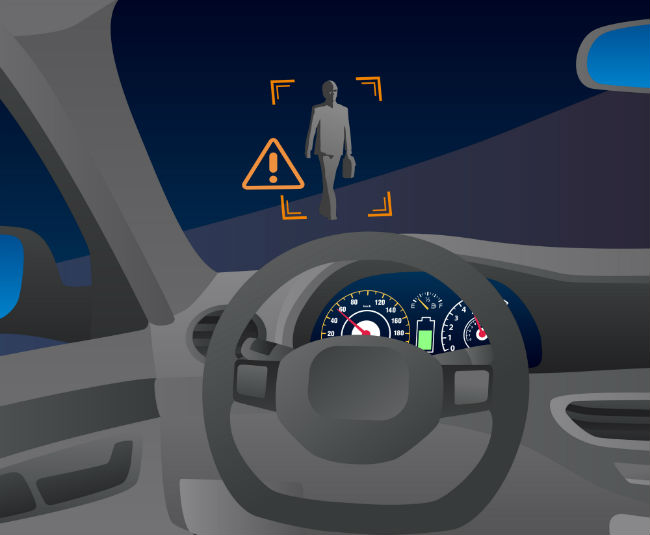 How will automated driving impact safety?
Driving automation and advanced driver assistance systems (ADAS) are gravely needed and will help save many lives. Morrison says, "With motor vehicle crashes continuing to be a leading cause of death and injuries in the United States, killing more than 33,000 each year on average, it's an opportunity that cannot be ignored."
The tragic crash in Miami, Oklahoma was a turning point for collision avoidance technology.
During her presentation at the 2016 Fleet Safety Conference, Morrison reviewed the 2009 fatal multi-vehicle crash in which ten people died and others were injured. "The Miami, OK crash was one of the first cases that championed the need for collision avoidance technologies; unfortunately, it took tragedy to exemplify the need. The truck driver in that case failed to react, traveling at highway speed into six slowly moving and stopped vehicles."
Upon investigation, the NTSB reported that the crash highlighted the need for a fatigue management system for drivers, event recorders to provide crash details, and a collision warning system. "In the end, the NTSB determined that the driver was likely fatigued and that a forward collision warning system with active braking would have provided the best opportunity to prevent or mitigate the crash," says Morrison. "The lessons from Miami, OK still hold strong today."
The NTSB has published a Most Wanted List of Transportation Safety Improvements for 2016, including promoting collision avoidance technologies in highway vehicles and expanding the use of event data recorders on their published. Collision warning, adaptive cruise control, autonomous emergency braking (AEB), lane departure warning, blind spot detection, and advanced lighting technology can all help prevent or lessen the impact of crashes according to the NTSB.

NTSB Most Wanted List of Transportation Safety Improvements 2016 from the NTSB website.
Morrison describes the significance of safety innovation: "Crash avoidance technologies provide us with an opportunity to make huge steps toward reducing the number and severity of crashes, especially rear-end crashes. ADAS assist drivers with the driving task in the event of an emergency and can serve as a critical backup when things can, and do, go wrong."
Significant support is being given to automotive technology as a means of improving road safety. In 2016, President Obama announced a planned 10-year $4 billion investment in "safe vehicle automation" pilot projects. The UN General Assembly adopted a resolution on "Improving global road safety" and has called on governments around the world to strengthen road safety through legislation, improvements in vehicles and roads, and awareness campaigns. By the year 2020, the UN is aiming to reduce road traffic deaths and injuries by 50% – safety technology will be instrumental in helping achieve this goal.
Keeping drivers focused on the road
Driver distraction is an increasing problem. The CAA cites research that shows "Driver distraction is a factor in about 4 million motor vehicle crashes in North America each year" and "20% to 30% of all collisions involve driver distraction. With the use of internet and smartphones increasing around the world, the advent of wearables, and addition of more driver assistance features to vehicles, the temptation to text or talk on the phone while driving could become even more enticing.
OEM or third-party solutions could help solve the problem. For example, Tesla enforces driver awareness in Autopilot mode through a warning system. In Autopilot 8.0, if the driver's hands are taken off the steering wheel for a certain period of time, a visual warning will flash, then an alert will sound off. Tesla's new software upgrade targets drivers who try to ignore warnings. Motortrend reports, "if the driver ignores three warnings within an hour, Autosteer will deactivate and can only be reengaged when the vehicle is stopped and parked."
GM has added several key features to its SuperCruise automated driving platform to ensure safety. Eye-tracking technology will monitor drivers to ensure they are paying attention. As well, SuperCruise will only work on highways where there is a detailed map, so conditions are optimal.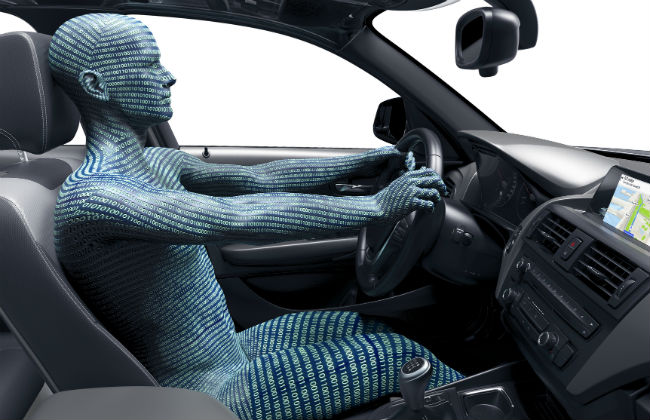 Driver training is more important than ever
Driver training also plays an important role in promoting safe driving behaviors, especially in business fleets. Morrison says, "Fleet managers should train their drivers to understand what these technologies do and don't do—that they are an assistance tool. They should also be aware that the safety benefits of ADAS do not have to stop at crash prevention and mitigation. Many of the systems on the market today make the data available to do far more."
Furthermore, Morrison points out that data collected from collision avoidance technology can be used to provide valuable feedback to drivers on their performance. "Information for critical events such as hard braking or stability control alerts can be evaluated and used as coaching tools. Pairing video can further add value to the data, possibly exonerating drivers from situations where they were not at fault or adding detail to explain the circumstances of others."
"In this day and age there is really no reason not to record the actions of fleet vehicles, and better yet, use the information to fuel continuous safety improvements."
Driving forward with autonomous vehicles
Overall, Morrison believes the effect of ADAS on driver behavior will be positive. She says, "I drive a vehicle equipped with the latest collision warning and mitigation systems myself and would say that I drive with more confidence that automated systems will be there for me when I need them, still knowing that as the driver, I am ultimately responsible for the control of my vehicle."
Are U.S. highways currently equipped to deal with autonomous vehicles? Changes are needed and it won't happen overnight.
Preparing roads for self-driving cars and trucks could be a very costly and time-consuming endeavor. Morrison notes, "The condition lane markings on highways and other arterial roads are critical to lane keeping systems. With regular wear and tear, construction and repaving, one cannot expect flawless lane lines for vehicles to follow. This goes back to the importance of the driver. The handshake between the driver and the vehicle needs to be solid, so the driver is engaged in locating the proper path when roadway conditions are not ideal."
Automated driving technology will transform vehicle maintenance as well. Morrison says, "We also need to be knowledgeable that the increased number of components and sensors will require that the industry be prepared to maintain what will inevitably experience faults and require service."
"Finally, all of the advanced technologies will still rely on the fundamentals — properly maintained brakes and tires. The NTSB completed a report on Selected Issues in Passenger Vehicle Tire Safety in 2015 and issued a Safety Alert (SA-044) noting that many tire-related crashes result from poor tire maintenance. Similar struggles with consumer maintenance can be expected with more advanced technologies."
The question surrounding autonomous vehicles is no longer "if." The time when they become a reality on the roads is now closer than ever. The important question to ask is "how." How exactly will the technology work and how will humans interact with them? In a Gizmodo interview, Tesla's Elon Musk says that autonomous cars will save many lives and predicts that driving by humans may even become prohibited one day. But not today.
*Notes: The U.S. Department of Transportation's National Highway Traffic Safety Administration (NHTSA) has its own five level classification system for vehicle automation, ranging from Level 0 (No Automation) to Level 4 (Full Self-Driving Automation).
About the author: Melanie Serr is a Senior Content Editor for Geotab with an eye on fleet safety and all things tech. Follow her on Twitter at @mel_serr.
---
If you liked this post, let us know!
---
Disclaimer
Geotab's blog posts are intended to provide information and encourage discussion on topics of interest to the telematics community at large. Geotab is not providing technical, professional or legal advice through these blog posts. While every effort has been made to ensure the information in this blog post is timely and accurate, errors and omissions may occur, and the information presented here may become out-of-date with the passage of time.
Get industry tips and insights
Sign up for monthly news and tips from our award-winning fleet management blog. You can unsubscribe at any time.
Republish this article for free
Other posts you might like