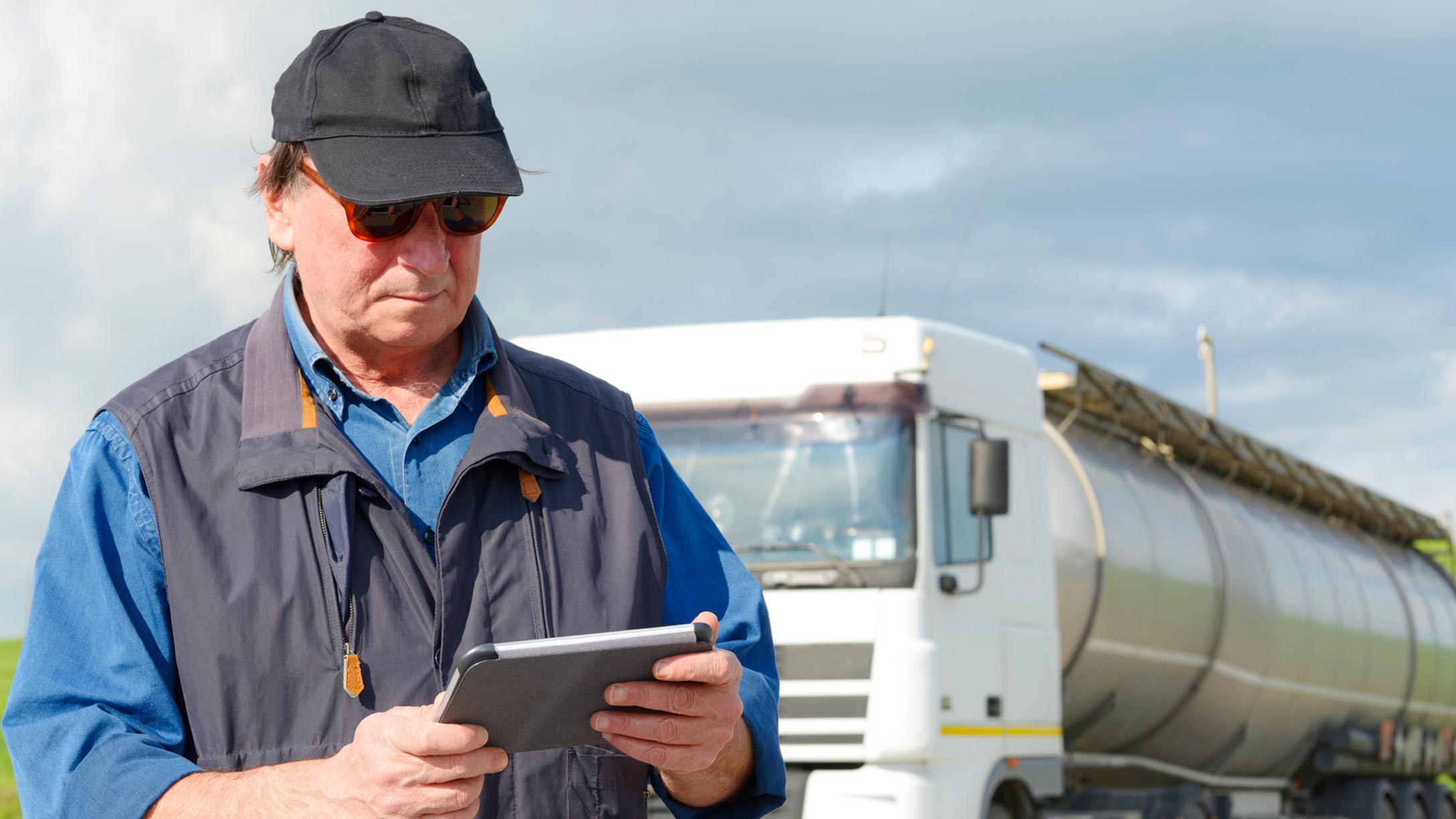 How to avoid electronic logging device (ELD) malfunction and mitigate downtime
---
Electronic logging device stability is a concern for both drivers and companies.
If an electronic logging device (ELD) stops working, drivers have to stop or use paper logs and show evidence that the ELD logging device has not been working to avoid a violation fine.
In an unfortunate situation like this, it also means drivers may need to be off the road which will lead to money not being made for the driver or the company. On top of this, there is additional stress and manual work to prepare the record of duty status (RODS).
Read on to learn what to do if you are ever in this situation, and how to prevent it from happening to you.
What to do if your electronic logging device stops working
It is important to work with a company that offers a stable electronic logging device so issues do not arise. However, in the case that your ELD malfunctions and does stop working, here is what to do:
Inform your ELD provider as soon as you can.
Follow the instructions on your ELD's malfunction documentation.
Reconstruct logs from the last seven days .
Manually prepare RODS until your Electronic logging device begins to work again.
If your ELD has been down for more than eight consecutive days, fill out an ELD Malfunction Extension Request. This form requires you to enter information such as your name, address, model and serial number of the ELD within the first five days of the malfunction. Most importantly, it asks for a statement which needs to describe the actions that have been taken by the driver to repair or replace the ELD unit. If additional time beyond eight days is needed, all these steps will have to be completed in order to not violate the ELD mandate.
See also: How to pick the best ELD provider
Common questions in case of an ELD malfunction
Here are the top three questions commonly asked about ELD malfunctions.
When does an unidentified driving records data diagnostic event occur?
This occurs when there has been more than 30 minutes of driving time for a driver that is unidentified within a 24-hour period.
To avoid malfunction codes, when should a driver certify the RODS on the ELD?
FMCSA has recommended to first certify RODS before logging off the device and then shutting down the CMV engine. If this is not followed, then it is possible to receive a malfunction code such as suspicious driving activity and unaccounted odometer changes.
What happens if the ELD issue gets fixed after the driver has already reconstructed their RODS. Does the driver still need to present their reconstructed RODS during an inspection?
Yes, both the reconstructed RODS alongside the ELD data needs to be presented to a safety official. This will help ensure that both the current day and previous seven days have been recorded.
How to choose a stable company
To avoid ELD malfunctions, the best option is to choose a stable telematics provider. With many options in the industry, and a lot of them promising similar things, it is important to do your research and choose the best company for you.
Ask the following questions before you choose an ELD provider:
How well-known is the company?
How long have they been in the industry?
Have they won any awards or been recognized for their work?
Can the provider help me achieve my goals?
Getting answers to the questions above can help make your decision easier. No one wants to be stuck with a company that brings more problems than solutions.
The Geotab advantage
Geotab's ELD is one of the most stable in the industry with the overall device failure rate being considerably less than one percent, which is much lower than industry standards.
Being a global leader in telematics, Geotab's platform has many benefits. Geotab's service level agreement guarantees an extremely high level of uptime for its servers with units receiving automatic updates over-the-air which keep them current, to avoid issues.
Geotab also offers a lifetime warranty, with technical support available 24/7 on ProPlus plans.
For more information, visit Geotab.com/eld.
---
If you liked this post, let us know!
---
Disclaimer
Geotab's blog posts are intended to provide information and encourage discussion on topics of interest to the telematics community at large. Geotab is not providing technical, professional or legal advice through these blog posts. While every effort has been made to ensure the information in this blog post is timely and accurate, errors and omissions may occur, and the information presented here may become out-of-date with the passage of time.
Get industry tips and insights
Sign up for monthly news and tips from our award-winning fleet management blog. You can unsubscribe at any time.
Republish this article for free
Other posts you might like