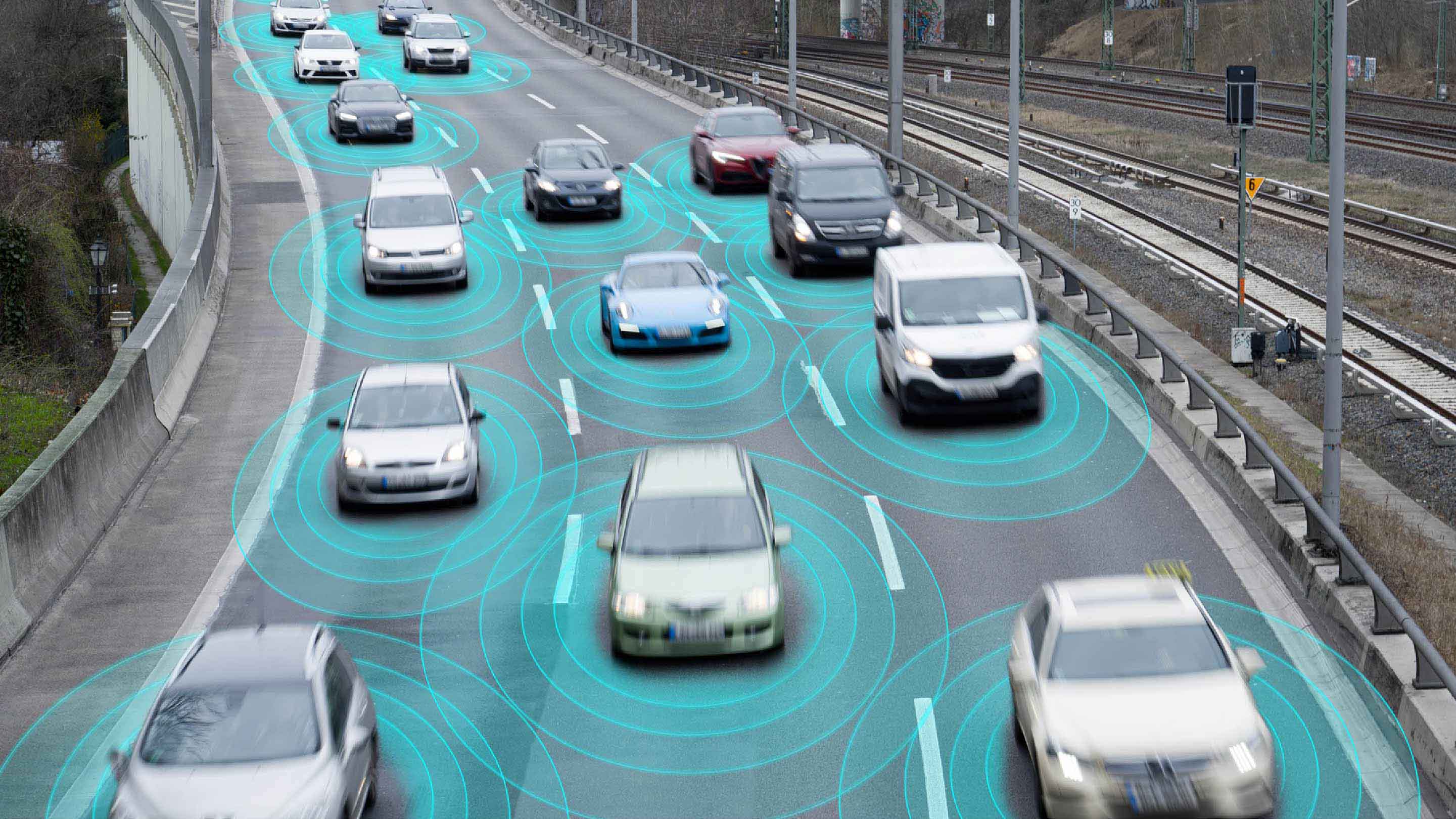 Are connected car regulations up to date?
---
An open system for vehicle data will help protect innovation and competition.
In 1996, the same year the Peugeot Partner and Fiat Scudo first rolled off the production line, General Motors introduced drivers to the connected car. Designed initially as a safety feature to connect drivers with emergency services in the event of a collision, today's cars are connected to virtually everything. And it is this connectivity which looks set to change the very nature of driving and car ownership forever.
This article provides an overview of the current conversation surrounding vehicle data access regulation in the EU.
See also: Top challenges for government motorpools and how to solve them with Geotab Keyless
Connected cars are the new reality
About two-thirds of all new cars in the UK are connected, according to the Society of Motor Manufacturers and Traders. Vehicles today generate thousands of gigabytes of driver and vehicle data. By 2026, it is predicted that all cars will be connected.
How vehicles are connected
McKinsey outlines five levels of connectivity in their Connected Car Customer Experience (C3X) framework:
Basic vehicle usage and status
Digital services user profile
Personalized controls, in-vehicle infotainment and advertising
Live dialogue with vehicle occupants
Vehicle AI actively predicts and performs tasks
At level five, also called "virtual chauffeur," manual operation is no longer necessary. Occupants will be able to interact with the car in real time, receive proactive recommendations and even have unspecified needs fulfilled automatically by a connected AI system. By this point, McKinsey estimates that connected cars will have a $750 billion share of the automotive industry.
We may not see this type of system intelligence in vehicles for another 10 years at least. But by 2030, McKinsey estimates that almost half of new vehicles will have level three and owners will be able to track basic usage and access digital services via external platforms.
See also: Access to vehicle data is essential to business and governments now more than ever
Regulating vehicle intelligence
The transition to connected cars has brought about significant changes. However, current regulation reforms do not sufficiently address the challenges that come with increased connectivity.
Wolfgang Kerber and Daniel Gill from the University of Marburg have argued that the need for regulations around access to vehicle data and connected car resources is a major policy area that has yet to be adequately resolved.
In their 2019 article titled "Access to Data in Connected Cars and the Recent Reform of the Motor Vehicle Type Approval Regulation," they contend that even though the EU updated their Motor Vehicle Type Approval Regulation, it does not go far enough to account for increasing connectivity.
Further reform is required to protect access to remote diagnostic, repair and maintenance services, especially in light of related concerns with interoperability and safety and security. Professor Dr. Kerber and Gill argue that while vehicle connectivity makes this new regulation insufficient, it does lay the groundwork for future regulations by highlighting a number of historical and ongoing problems.
"It is expected that the entire structure of the automobile industry will deeply change, particularly the relationships between OEMs, component suppliers, and independent providers of repair and maintenance services, " Kerber, Gill, 2019.
Professor Dr. Kerber has written extensively about the digital economy, data rights, and competition in the EU.
Laying the groundwork for future regulations
Here is a summary of how the revised rule lays the groundwork for future regulations:
Compliance and clarifications: A lack of clear rules concerning the contractual provisions of negotiated access makes implementing non-discriminatory access and ensuring fees are reasonable and proportionate a real challenge.
Non-discriminatory access to RMI: The new rules clarify that independent service providers have a right to access RMI also in cases where the OEMs do not make this information available to their authorized dealers.
Remote services and remote access: The updated regulation doesn't allow independent repair and maintenance service providers to develop and perform their own diagnostic and predictive maintenance services. This limits competition, and as a result, severely reduces consumer choice.
Monitoring access and data analytics: The online retail marketplace giants provide a good example of the unfair competitive environment that can arise when one entity has unilateral access to use the transaction data generated by consumers and service providers to develop new business strategies and develop new services.
With the vast amounts of data being generated by vehicles, ensuring fair access has become paramount for fair competition.
What does the future hold for vehicle data access?
Looking ahead, the new Motor Vehicle Type Approval Regulation is certainly an improvement from the previous version, and offers a foundation for the creation of further standards and interoperability surrounding connected vehicles. Further amendments need to be made to the areas which make data-driven transportation ecosystems possible, specifically interoperability, data access, safety and in particular, security.
Independents must be allowed to achieve appropriate levels of security certification and approved provider accreditation, so that they're able to offer the same remote repair and maintenance services as OEMs.
In the short-term, one way of levelling the playing field would be a shared server. This would effectively wipe out unfair competitive issues, as any external data would be governed by a neutral party, who then could provide non-discriminatory access.
An even better solution would be an open, interoperable telematics system, an "on-board application platform." Under such a system, it would ultimately be down to drivers to decide who should be given access to in-vehicle data.
---
If you liked this post, let us know!
---
Disclaimer
Geotab's blog posts are intended to provide information and encourage discussion on topics of interest to the telematics community at large. Geotab is not providing technical, professional or legal advice through these blog posts. While every effort has been made to ensure the information in this blog post is timely and accurate, errors and omissions may occur, and the information presented here may become out-of-date with the passage of time.
Get industry tips and insights
Sign up for monthly news and tips from our award-winning fleet management blog. You can unsubscribe at any time.
Republish this article for free
Other posts you might like