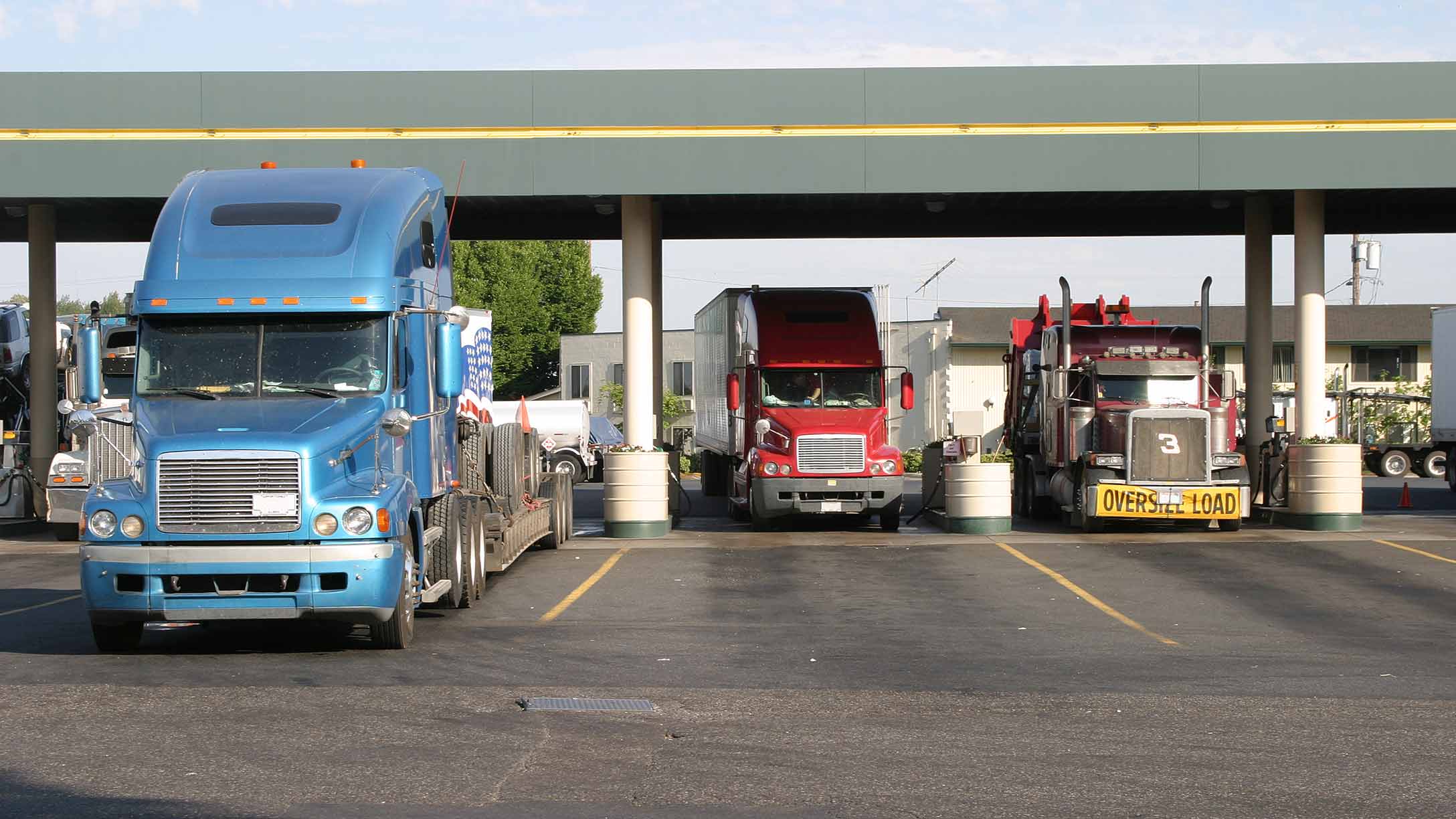 Two essential MyGeotab reports for cutting fuel costs
---
Cutting fuel costs is made easier with Geotab.
What is the largest operating expense for fleets? Fuel. So, managing fuel efficiency is one of the key challenges for every fleet management company. Fortunately, telematics solutions can help fleet operators with cutting fuel costs. According to Frost & Sullivan, the benefits of a fleet management system include reducing fuel expenses up to 25 percent and idle times by up to 30 percent.
Geotab has consistently empowered our customers with key fleet insights. In this endeavor, we are launching improved fuel reports with latest release of MyGeotab. Here are the two default forms of fuel reporting available in MyGeotab: fuel usage and fuel fill-ups.
Fuel Usage Report
The Fuel Usage report summarizes fuel used, distance traveled, and fuel economy for the selected vehicles and time period.
This report presents valuable insights to identify the fuel performance for the fleet and specific vehicles. If the fuel economy is not within expected range, users can take action to identify the root cause (driver behavior, vehicle maintenance required, etc.). Once appropriate action is taken, fleet managers can see improvements in fuel efficiency leading to significant cost reductions.
To find the Fuel Usage report in MyGeotab, go to Engine & Maintenance > Fuel Usage.
Fuel Fill-Ups Report
The Fuel Fill-Ups report identifies the fill-up events as detected by the telematics device.
This can be a very useful tool to analyse and identify fuel-related fraud. Events from this report can be compared with imported fuel transaction data to highlight any mismatched transactions.
Custom fuel reports from the Geotab Marketplace
In addition to MyGeotab reports, you can find the following custom fuel reports on the Geotab marketplace:
Weekly Idle Cost Trend Report
As the name implies, this report tracks idling costs on a weekly basis and can also present the data as a graph. This makes it easier for fleet managers to track trends in idling time and assess if attempts to reduce idling are having an impact.
Go to: Weekly Idle Cost Report
Average Fuel Economy Report
This report represents fuel economy of the entire fleet visually and through text. The simple presentation makes the data easy to assess at a glance and is ideal for dashboard reporting.
Go to: Average Fuel Economy Report
Last 3 Months Fuel Trend Report
Quarterly fuel tracking allows fleet managers to get a larger view of fuel usage and better evaluate the impact of policies meant to improve fuel efficiency or reduce waste.
Go to: Last 3 Months Fuel Trend Report
All reports are available for a range of vehicle makes, models, and years. Geotab is continuously improving its software to add more comprehensive support for increasing types of vehicles.
Related:
Simple Ways to Increase Fuel Efficiency with MyGeotab
How Idling costs your business
---
If you liked this post, let us know!
---
Disclaimer
Geotab's blog posts are intended to provide information and encourage discussion on topics of interest to the telematics community at large. Geotab is not providing technical, professional or legal advice through these blog posts. While every effort has been made to ensure the information in this blog post is timely and accurate, errors and omissions may occur, and the information presented here may become out-of-date with the passage of time.
Get industry tips and insights
Sign up for monthly news and tips from our award-winning fleet management blog. You can unsubscribe at any time.
Republish this article for free
Other posts you might like