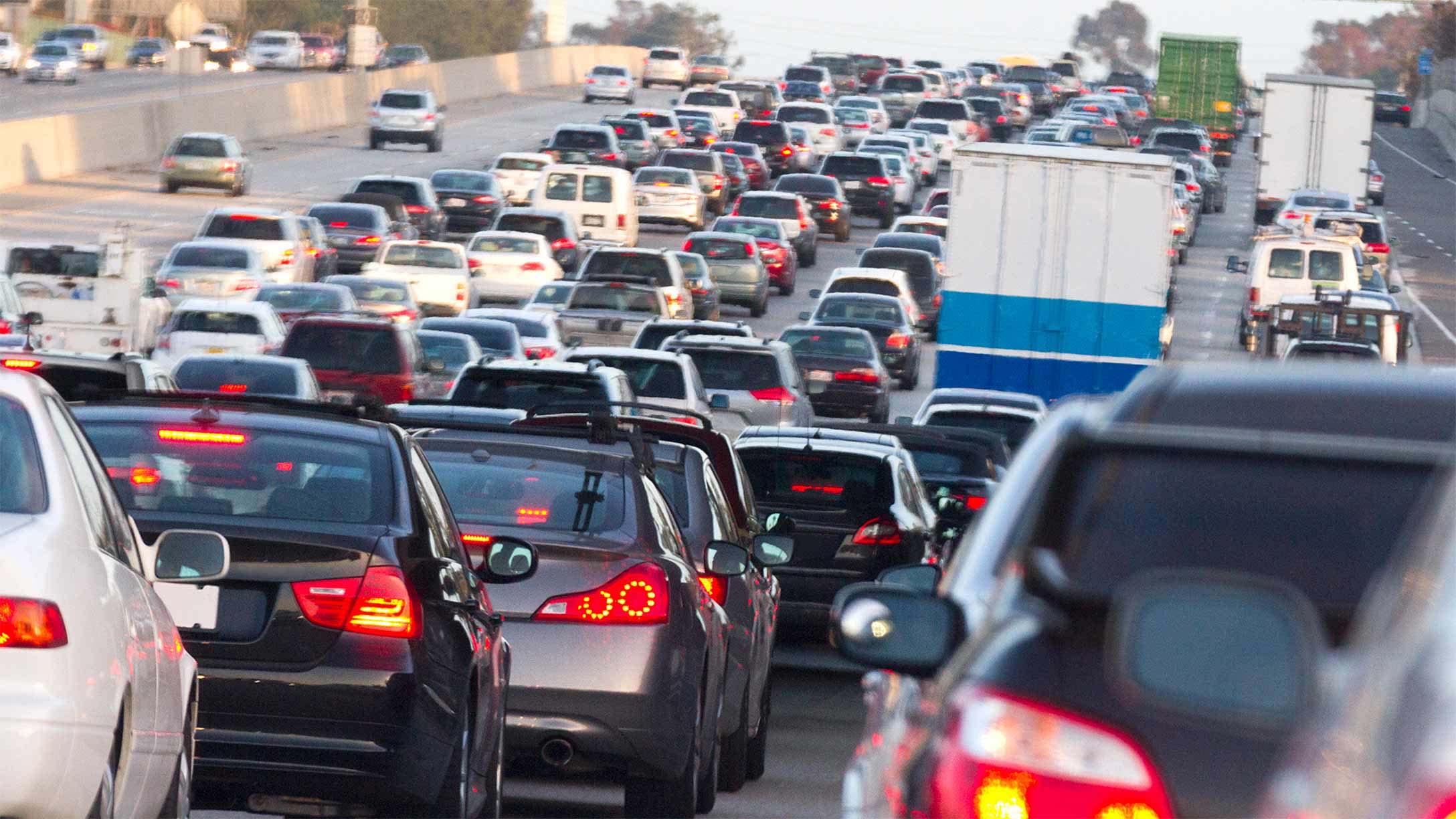 Disaster planning for fleets
---
There are four basic steps to disaster planning.
Three miles in one minute. That's how fast the Carr Fire flames in Northern California were said to be travelling at one point as firefighters rushed to evacuate people and animals. Fire agencies made a public statement that they were no longer prioritizing saving structures but just getting people out — and fast. These were the early scenes of the deadly Carr Fire in Northern California as it barreled across a lake, over the Sacramento River and into Redding, a major city and freeway artery for the rest of the northern part of the state, Oregon and Washington.
The Carr fire was fully contained by the end of August 2018 and took a total of eight lives, including three firefighters, burning almost 215,000 acres, and more than 1,100 homes and over 30 businesses.

Crews handling the blaze near Redding, California, noted that the massive wildfire has slowed after days of rapid expansion. Over 700 homes have been destroyed. http://apne.ws/o9vtLkp
— AP Interactive (@AP_Interactive) July 30, 2018
The aftermath of these historical events can have a large ripple effect, especially when you're in the transportation industry and these events shut down major roads and freeways. For many natural disasters, much of the aftermath also comes from a loss of power. In the case of the Carr Fire, it knocked out a major transmission line that powered a large area outside Redding (more than a whole county). The county had an additional backup system in place, but it didn't seem to hold and would go out for hours to days at a time.
Businesses with their own generators were prepared for even the back-up power to fail. However, these generators are costly to run and some businesses had to accept significant losses. For example, consider that standard generators work for most functions, but a large, commercial-sized generator is needed to power a grocery store, tire shop and so on.
According to the Small Business Administration, 25% of businesses don't open again after a major disaster.
When you're in an emergency, you don't expect the back-up power to fail. But as we've learned, it's best to remember that at the end of the day, the world we've created is quite fragile. This means going beyond the emergency kit.
See also:
7 essentials for your truck emergency kit
5 key principles to keep your fleet rolling during a crisis
What is emergency preparedness?
Emergency preparedness or disaster planning means being ready for the worst; it sounds dismal but it's real, and you'll be grateful you planned ahead if you're ever in this situation.
1. Make a plan.
In a committee that includes representatives of each part of the company, make a cohesive plan that includes a full-organization chart with roles, procedures, and contact information, including emergency contacts to your type of business, such as local and state fire agencies. Fleets also need to consider alternative routes and have those quickly available to drivers, especially when they're out in the field. Throughout the plan, also remember that it's about keeping people safe.
2. Keep the plan updated.
What's even more important is that this information is not stagnant. Contact information changes, personnel changes, and so on. It's imperative to keep these documents updated. As well, local and regional trending events should also become part of your plan if you are in that area. For example, it's safe to say that businesses in California should be prepared for a potential wildfire. In a growing world of technology in business, be sure to regularly reassess which systems, computers, or devices are critical to operations.
There are many resources available to help businesses plan for emergency preparedness, from personnel staffing strategies and sample policies to CPR and basic search and rescue training:
3. Procure and store supplies.
For fleets in particular, consider all the supplies it takes to run business, typically recommended for a minimum of 72 hours and what you would still need in an emergency situation, such as fuel, water, and even extra tires.
For example, a Geotab analysis of commercial fleet activity leading up to Hurricane Irma in Florida last year, showed a spike in the number of vehicles filling up at gas stations. It is a stark reminder of the importance of having an alternative fuel plan.
4. Practice, assess, and improve.
Be sure to drill on procedures across the company. Analyze areas where your plan could be improved and implement those changes. Do this regularly, typically once a year, and with all new employees so that safety procedures are top of mind should the situation ever arise.
Telematics and fleet safety
After an emergency, the Geotab telematics device, if not damaged, can show the location of a vehicle, even if it has been abandoned. By checking if there is a "telematics heartbeat," a fleet manager can determine if a vehicle is still functioning or is disabled. When a vehicle is parked and not moving, the Geotab GO device will still wake up and transmit its GPS location. Typically, the heartbeat during inactivity is every 30 minutes, and after two days of vehicle inactivity, it shifts to a 24-hour GPS report.
Safety is one of the key pillars of the Geotab open platform for fleet management. In addition to the core fleet safety features, there are also a range of telematics-integrated third-party solutions on the Geotab Marketplace.
Some examples of Marketplace solutions supporting fleets with personal safety management:
To gain better visibility and increase driver safety, please visit the Camera and ADAS section on the Geotab Marketplace.
Take steps now — and the next day — to ensure that your fleet is ready for a worst-case scenario.
---
If you liked this post, let us know!
---
Disclaimer
Geotab's blog posts are intended to provide information and encourage discussion on topics of interest to the telematics community at large. Geotab is not providing technical, professional or legal advice through these blog posts. While every effort has been made to ensure the information in this blog post is timely and accurate, errors and omissions may occur, and the information presented here may become out-of-date with the passage of time.
Get industry tips and insights
Sign up for monthly news and tips from our award-winning fleet management blog. You can unsubscribe at any time.
Republish this article for free
Other posts you might like