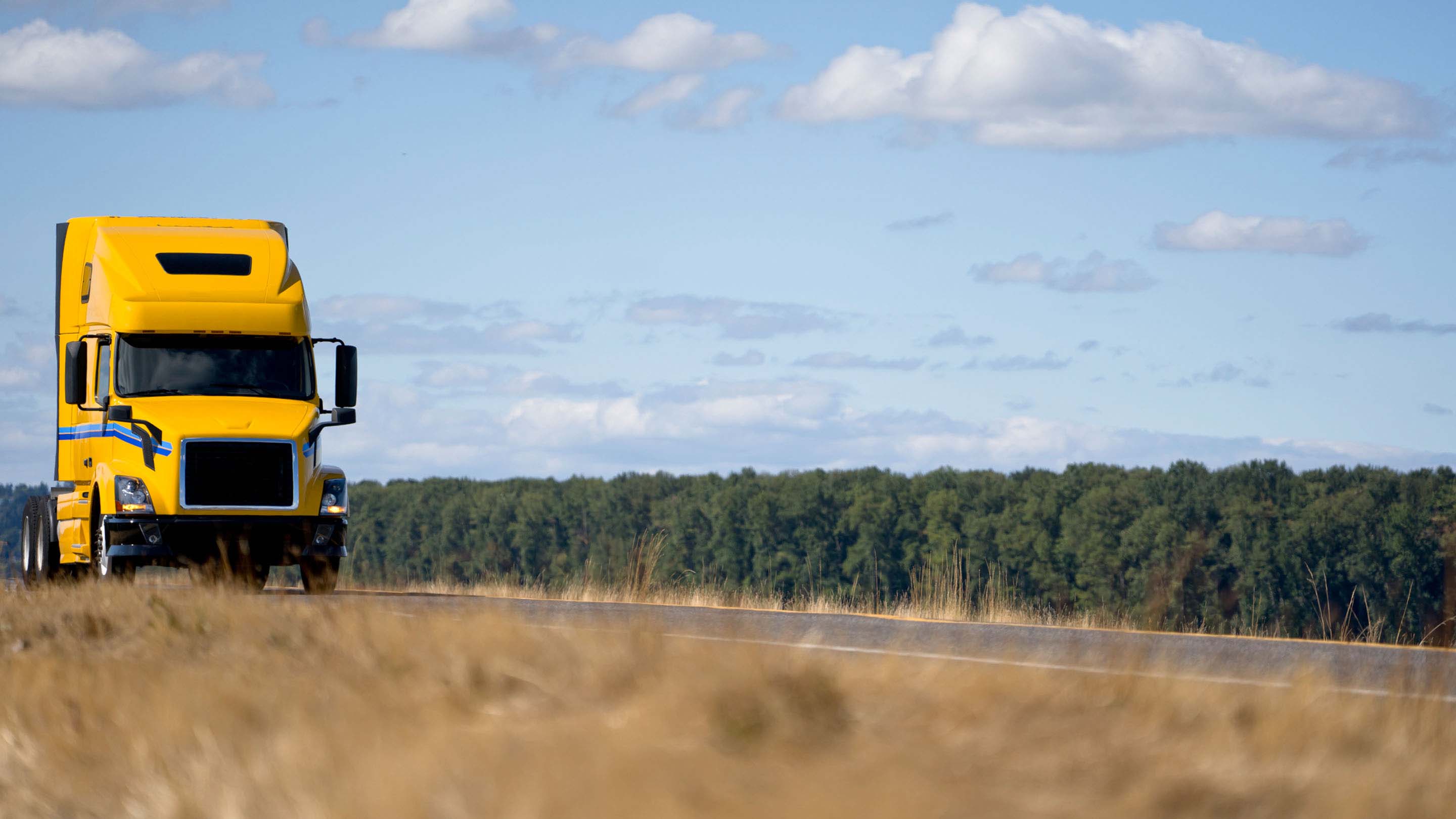 5 key principles to keep your fleet rolling during a crisis
---
Digital workflows generated by custom mobile apps support fleet operations.
During unprecedented times in a crisis, it is important to act quickly, safely and effectively. Many countries around the world have mandated that non-essential businesses close for the foreseeable future. However, businesses that manage large fleets of delivery vehicles are considered essential and are still running.
Fleets with field operations that provide essential services like delivering food to grocery stores or installing and maintaining medical equipment in healthcare facilities are searching for the best ways to continue operations in this crisis while keeping their workers safe.
See also: 7 essentials for your truck emergency kit
Use low-code apps to keep drivers informed
From the moment your driver steps out of their vehicle, custom low-code apps become an important resource to inform better decisions—especially in times of crisis.
The digital workflows generated by custom mobile apps can help provide:
Safety of technicians
Speed of response
Scale of response
Compliance
Quality of actionable data
Key principles for crisis response
Here are five key principles for responding to a crisis such as COVID-19 and how mobile apps can help.
1. Ensure technician safety
The safety of your technicians should be one of the top concerns of every fleet manager. Because of the current pandemic, new protocols are being rapidly designed to keep technicians healthy and safe when they perform their jobs.
A low-code platform makes it easy for fleet operations managers to mandate and integrate these protocols into the workflow and safety checklists of the technicians. This helps prevent exposure and preserves the field force for ongoing duties.
2. Respond swiftly
Quick turn-arounds are very important during an emergency. With a point-and-click platform, the people who know your fleet's processes best are empowered to build and deploy apps in a matter of hours.
The status of an emergency situation is fluid as the severity changes all the time. Low code custom apps keep your fleet agile by making it easy to modify apps or build and deploy new ones as situations change. Empower your employees with the most relevant, current apps to meet the situation promptly.
3. Respond at scale
The impact of a crisis such as a pandemic can be far reaching and move exceptionally fast. The ability to scale your fleet's emergency response to hundreds or thousands of technicians quickly is the key to an effective response plan.
For example, custom apps let you meet the demand for urgent maintenance and repair to high-value assets that are more heavily operated than usual—everything from medical ventilators to the vehicles within your fleet.
If needed, replacement contract technicians can also be rapidly onboarded and deployed with detailed instructions to complete complex tasks.
The true value of an effective emergency app comes from its ease of use and proficiency in guiding technicians through complex scenarios with contextual step-by-step apps, helping guide fast resolutions.
4. Maintain compliance
Installation, maintenance and service compliance are fundamental for safety. As infectious disease control compliance regulations evolve, it is important to publish updates swiftly within your fleet's emergency management app to keep processes compliant.
Custom output documents provide proof of work completed​, and the secured data sharing and complete traceability of data makes compliance audits easier.
5. Collect quality data
Emergencies—whether it is a pandemic or natural disasters—are not the time to second guess the usefulness of large amounts of data. All data collected during these periods when time is of the essence has to be of the highest quality and sent to the right people quickly.
Build real-time, easily readable dashboards that provide clear visibility into the field. Track anything from employee health and safety to regulatory compliance to individual team performance to equipment status.
These powerful analytics makes it simple to use the collected field data and drive rapid decision making and help key decision makers determine where to allocate, or reallocate, resources to areas where they are most needed.
This guest post is brought to you by Prontoforms, a Marketplace Partner Solution.
About Prontoforms
ProntoForms supports global companies with custom emergency management apps to respond to emergencies and disasters. Our platform has enabled them to deploy hundreds, sometimes thousands, of apps in hours that keep technicians safe, improve predictably, reliability and meet compliance.
---
If you liked this post, let us know!
---
Disclaimer
Geotab's blog posts are intended to provide information and encourage discussion on topics of interest to the telematics community at large. Geotab is not providing technical, professional or legal advice through these blog posts. While every effort has been made to ensure the information in this blog post is timely and accurate, errors and omissions may occur, and the information presented here may become out-of-date with the passage of time.
Get industry tips and insights
Sign up for monthly news and tips from our award-winning fleet management blog. You can unsubscribe at any time.
Republish this article for free
Other posts you might like