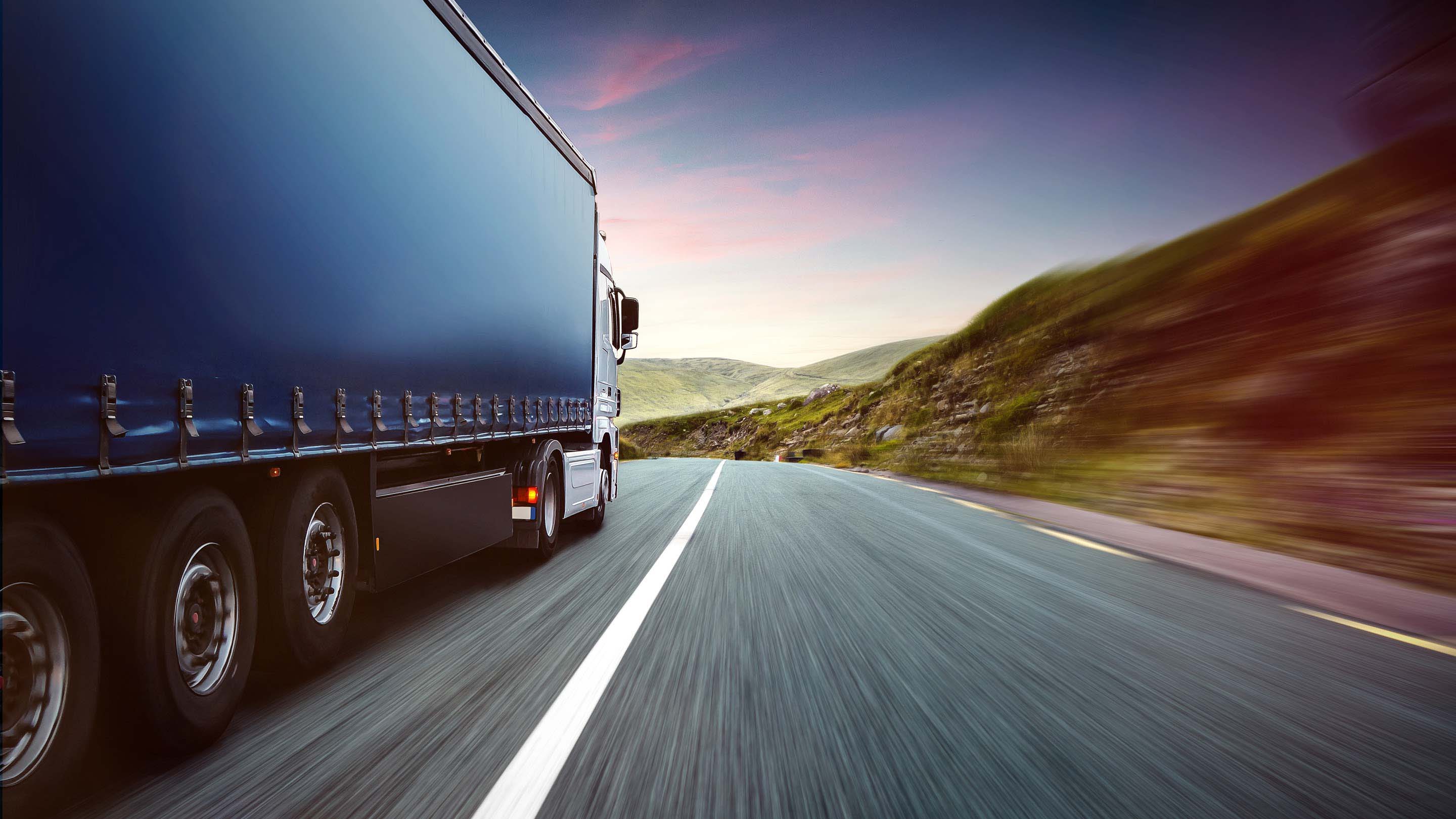 New FDA food safety rule transforms food transport
The U.S. Food and Drug Administration (FDA) has introduced a new food safety rule. See a compliance timeline for small & large fleets and learn about temperature tracking.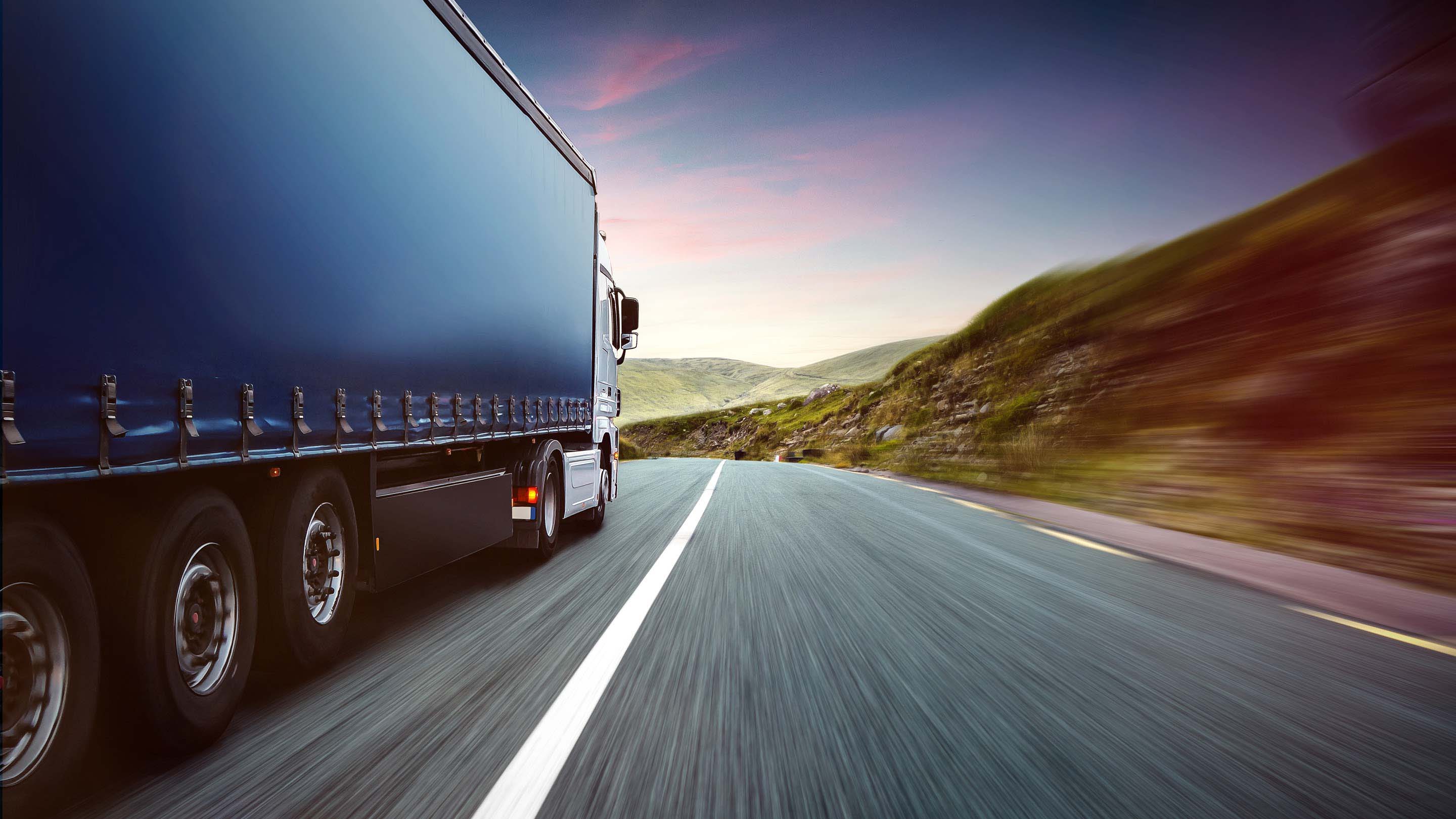 Trucking companies in the U.S. are faced with a number of new regulations. Two rules in particular are impacting the trucking industry in a big way: the ELD mandate on electronic logging devices and the new FDA food safety rule.

While the ELD mandate has dominated the headlines, the FDA Food Safety Modernization Act (FSMA) is another significant rule that deserves attention. First, the rule requires shippers to make some important changes, and second, the telematics tracking technology that so many will be adopting for ELD compliance can do double duty for temperature monitoring (depending on the platform).

If you are already implementing ELDs, it's worthwhile to find other ways to make the most of their investment. This article introduces the basics of the sanitary transport rule and describes how temperature tracking for truck fleets works.

What Is the Food Safety Modernization Act (FSMA)?
In April 2016, the U.S. Food and Drug Administration (FDA) introduced a new law on the sanitary transport of food as part of the new Food Safety Modernization Act (FSMA). According to the new FDA food safety rule, shippers and carriers will be responsible for ensuring that proper temperatures were maintained for the duration of food transport within the United States.

The sanitary transport rule results from a consultation process between government and the food and transportation industries which lasted over two years. The rule applies to both human and animal food transported in open and bulk containers.

Section 111 Sanitary transportation of Food applies to ambient, refrigerated and frozen modes of transport vehicles. The FSMA rule sets out the following responsibilities:

Shippers — Temperature monitoring at the staging area prior to shipment.
Carriers — Temperature monitoring before and during transport and at the time of delivery (precool reefers and cold storage compartments, maintain safe temperatures during transport, delivery of goods at the required temperature).
Both Shippers and Carriers — Reporting temperature to Receiver confirm FSMA compliance.
FDA Food Safety Rule Compliance Deadline
The FDA gave small fleets an accommodation for the compliance deadline. Small fleets were given with two years to comply (April 6, 2018), while large fleets had one year from the date of final rule's publication (April 6, 2017).

A large fleet, according to the FDA, is any fleet with an annual revenue over $27.5 million. Small fleets are categorized as businesses (not including motor carriers or shippers and/or receivers) with less than 500 employees and less than $27.5 million in annual receipts. For more details, see the regulations and compliance dates.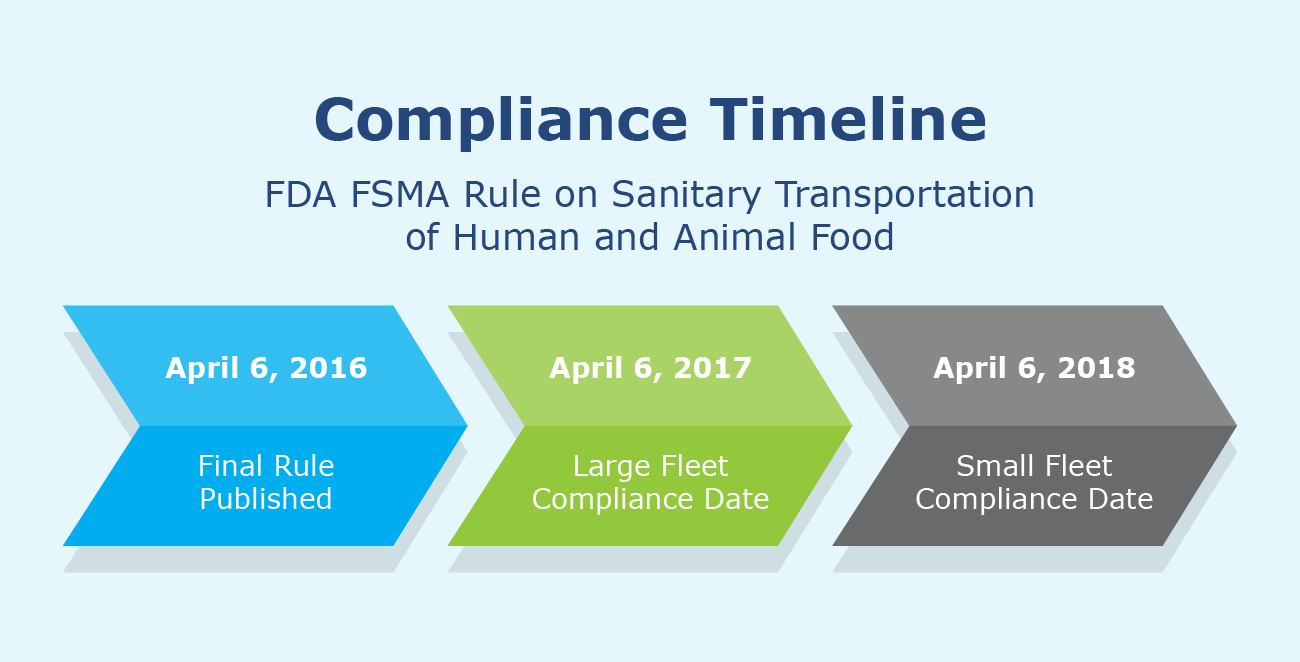 Who Must Comply with the Food Safety Rule?
Shippers, carriers, and receivers transporting food in the United States by motor or rail vehicle are subject to the new rule. The FSMA rule also applies to shippers from other countries that ship food directly to the U.S. (motor vehicle or by rail).

For the shipper, it means the company will have to provide proof that it maintained appropriate temperature controls at the shipping staging area prior to transferring the load to the carrier vehicle.

The carrier in turn is required to document two things:

The transport vehicle was pre-cooled to the appropriate temperature prior to the load transfer; and
Appropriate temperatures were maintained for the duration of the trip.
The carrier must ensure that the food was delivered to the receiving location at the appropriate temperature. The receiver may, upon demand, request a report both from the shipper and carrier to confirm appropriate temperatures were maintained from point-to-point.

Temperature Monitoring is Essential to Sanitary Transportation
One of the key responsibilities under the food safety rule is the proper refrigeration of food during transportation. Telematics and temperature tracking solutions can assist with fleet compliance to the new guidelines.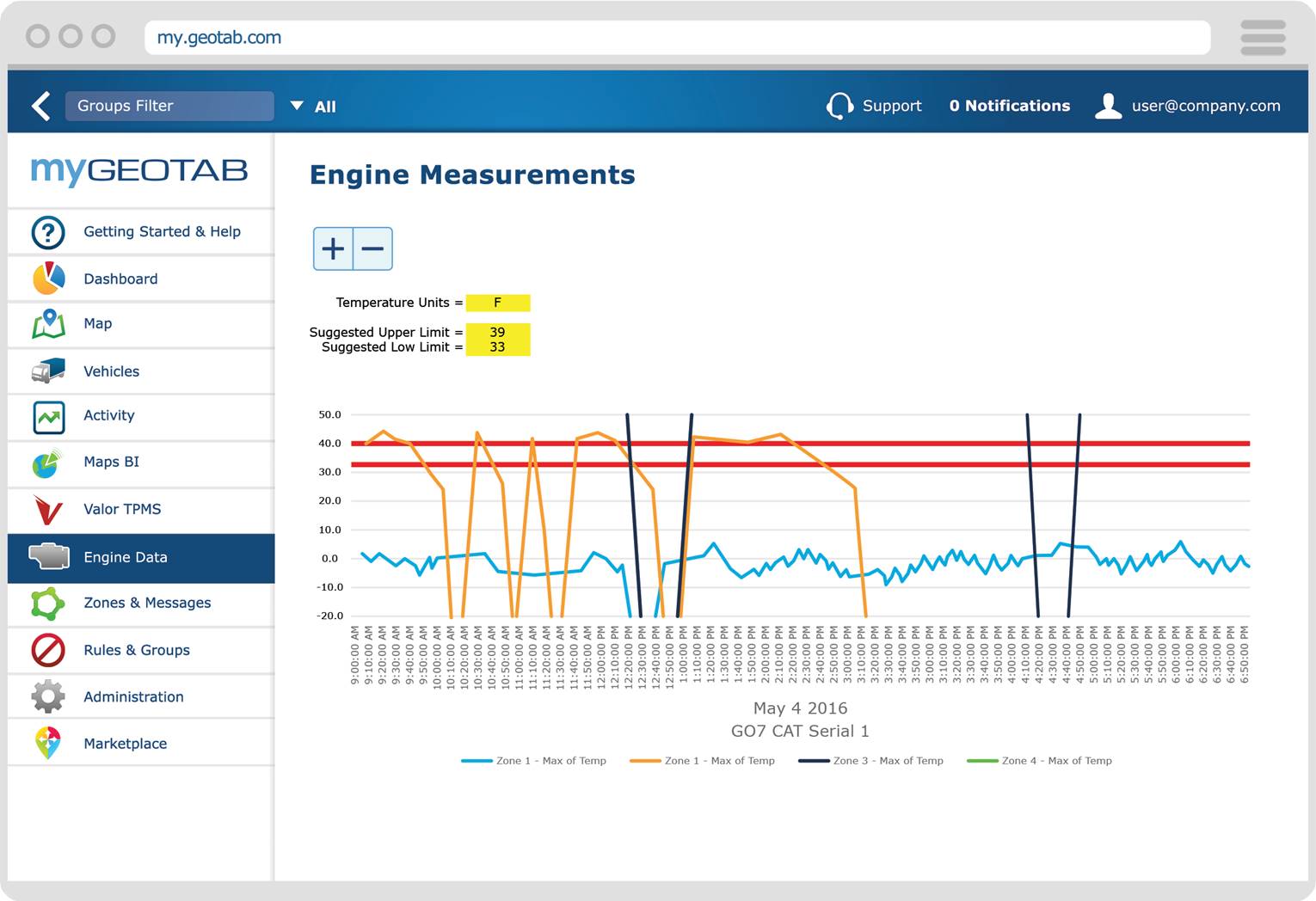 Sample report showing min. and max. temperatures for different units.

The Valor Temptrac solution available on the Geotab Marketplace provides real-time temperature tracking for mobile and/or fixed assets. Temptrac is Cold Chain Custody compliant, meeting both the US FSMA and European EN12830 requirements.

Valor is capable of providing a wireless solution with Geotab not only on trucks such as straight trucks/Sprinter vans, but also on trailers only, as well as tractor/trailers.

Key Features:

Track two temperature zones independently (up to four optional).
Wireless sensors with long battery life (5 years)
24/7 temperature monitoring (Geotab set-up)
Records temperature in 1 degree increments (US), 0.5 degree (EU) samples every four seconds, transmits every ten seconds, or change.
Immediate SMS or email alerts for over- and under-temperature changes.
Track temperatures through the life of a shipment and trend temperatures over time (dashboard and exported reports).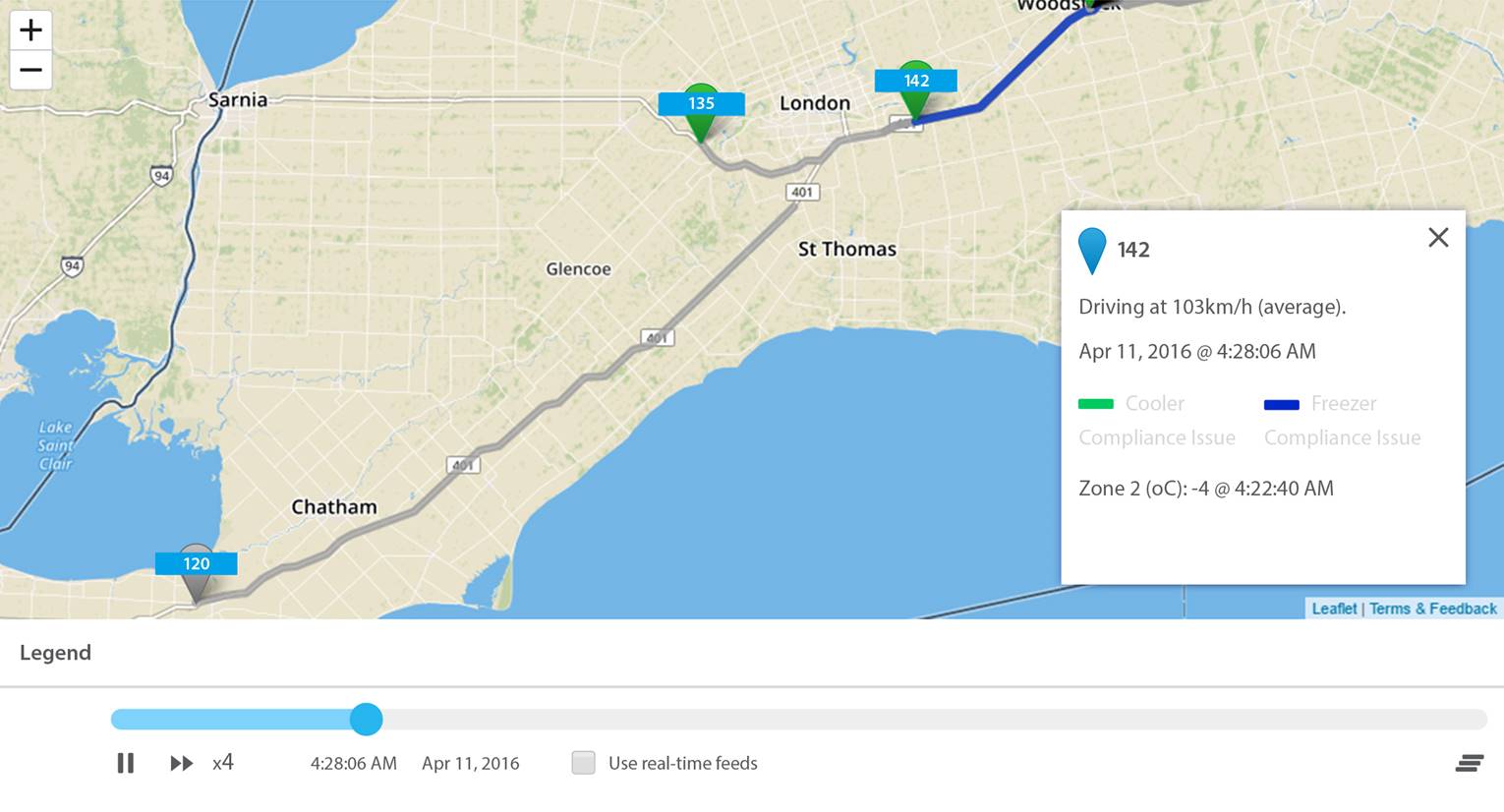 Valor Temperature Tracking Dashboard.

How Trailer Temperature Tracking Works
There are four components to the Valor TempTrac temperature tracking solution: sensors, CAN bus, Geotab GO device, and antenna.

Internally-mounted sensors simultaneously monitor and record 0.5 degree trailer temperature changes in real-time.
An antenna transmits data wirelessly from the sensors to the CAN bus and Geotab GO telematics device. In addition to trailer temperature data, the Geotab GO device collects a wealth of GPS location info and engine data.
Data can be accessed and managed through the MyGeotab fleet management software. Fleet managers can set customized temperature thresholds and immediate alerts for out of range breaches. The driver receives immediate SMS or email alerts for temperature changes over and under the pre-set range.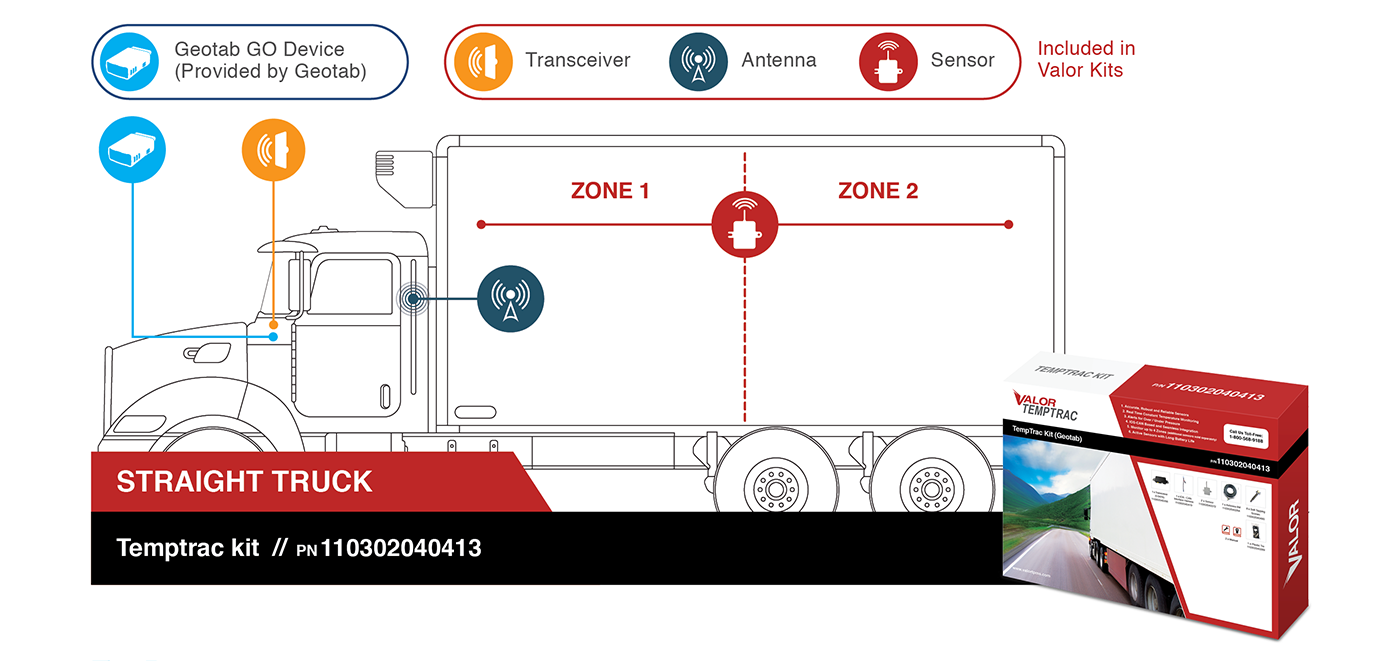 Simple installation of the Valor TempTrac/Geotab solution means that a truck or trailer will be up and running in 20 minutes, providing immediate temperature visibility.

Seamless integration with telematics provides added-value to the fleet in addition to meeting your end-to-end cold chain management needs.

Protecting Safety with Data-Driven Technology
The FDA's new rule is a step forward for food safety and will help protect millions of people from foodborne illness. Temperature tracking technology will play an important role in increasing monitoring accuracy and improving safety in the food supply chain.

A comprehensive solution will track temperatures through the life of a shipment, and also show trends over time and provide driver alerts. Understanding temperature throughout the chain of custody enables shippers to deliver food safely and confidently to their customers.

Data-driven solutions are only as reliable as the sensors that capture them. Therefore, it's critical to select sensor technology that is robust, reliable, and precise.

As well, choosing a solution that covers two mandates at the same time (ELD and FSMA), bringing both into one seamless platform for ease of use, makes sense in the long run.

Learn More
Valor TempTrac Reefer Temperature Monitoring – Monitors up to four temperature zones simultaneously and transmits temperature readings through your Geotab GO device to MyGeotab in real time. Companies that ship fresh produce, frozen goods, or high-value assets such as pharmaceuticals via refrigerated transport can benefit from this solution.

Visit Valor TempTrac on the Geotab Marketplace.

About Valor: Valor is a research and design institute as well as a manufacturer of advanced Tire Pressure Monitoring Systems. Their Tire Pressure and Temperature Monitoring System (TPTMS) has been specifically engineered to meet the challenges of fleet management in reducing tire maintenance and fuel costs while increasing safety.

Originally published July 27, 2016. Updated December 20, 2017.

---
If you liked this post, let us know!
Subscribe to
Geotab | Blog
Sign up for monthly news and tips from our award-winning fleet management blog. You can unsubscribe at any time.
Other posts you might like