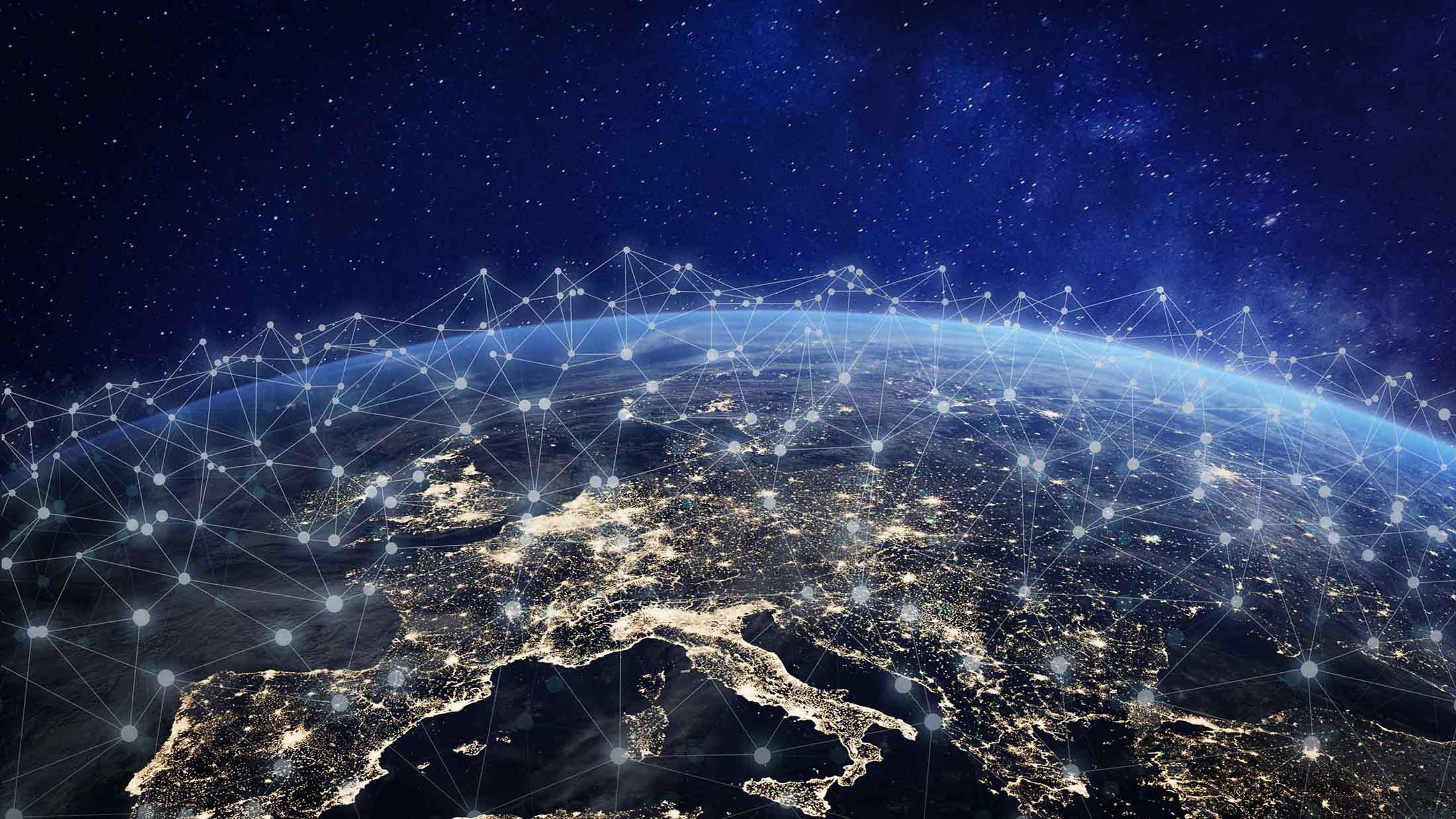 What is the Geotab Marketplace?
Published on June 5, 2017 in Marketplace by John Day
---
The updated Geotab Marketplace is now live. New homepage design and enhanced navigation and search make it quick and easy to find the solutions you need.
The Geotab Marketplace is the ultimate online solutions center for fleet management. From in-vehicle cameras and Bluetooth asset tracking, to apps for managing maintenance and fuel tracking, you can find a wide range of solutions for your business, all integrated with Geotab's open telematics platform. This post tells you everything you need to know to get started.
Thanks to a recent refresh, the enhanced Geotab Marketplace website is easier to navigate so visitors can quickly find the solutions they need. You'll see a fresh new homepage design, upgraded navigation and search, and one-click install for MyGeotab Add-Ins.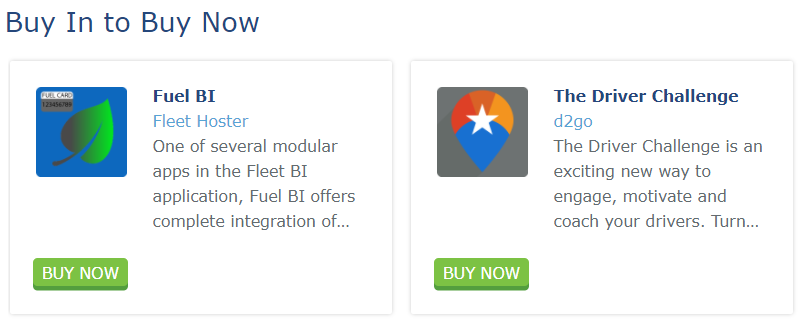 Just launched: Buy Now
Buy Now: Get Instant Access to Fleet Solutions
With Buy Now, customizing your fleet management platform is even more convenient. Customers can purchase participating solutions directly from the Marketplace and achieve immediate solution integration with one-click installation. Billing is automatic.
We plan to expand Buy Now to include hardware and more solutions in the future.
Welcome Home: Our New Homepage
The new homepage is designed to help you find what you need — fast. You'll see a clean layout and these new categories:
Top Requested — Find out what's trending for fleet.
Just Added — See the newest solutions.
Freebies
Solutions of the Week
Recently Viewed
We've also organized solutions by Geotab's five pillars so you can search by Productivity, Safety, Fleet Optimization, Compliance and Expandability. Click on the Pillar in the left navigation menu to take a deep dive into your specific focus area.
Everything has been optimized for mobile viewing from a smartphone or tablet.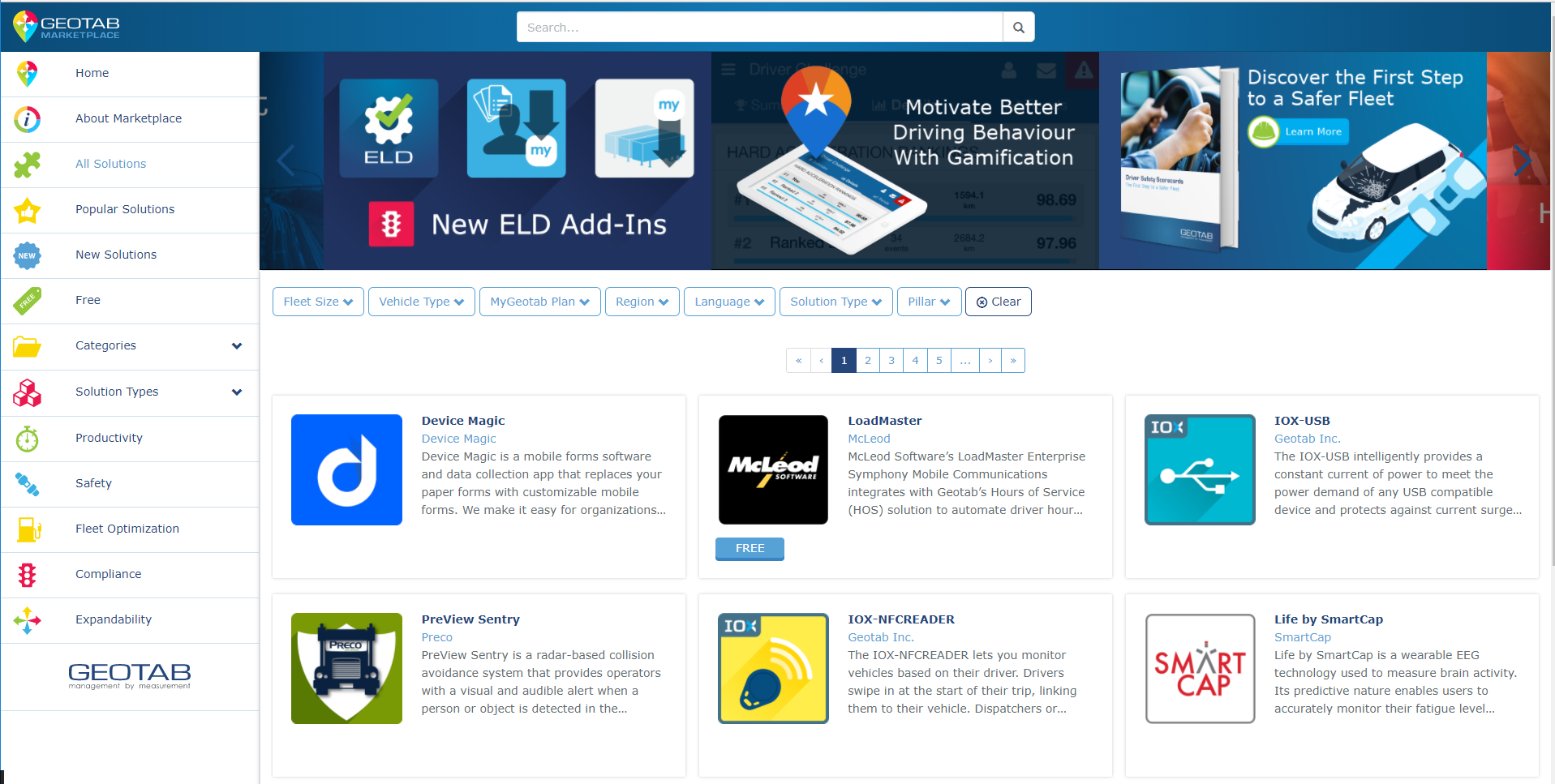 The Geotab Marketplace has a new design and growing selection of apps and add-ons for fleet management.
Time-savers
Find the Ideal Tool for Every Trade: Filter Bar
The filter bar removes the guessing game for which solutions are suitable for your business. Refine your search by fleet size, fleet type, MyGeotab plan, region, and language. Filter by 20 languages and 8 regions (including Mexico, Europe, UK, Australia and more).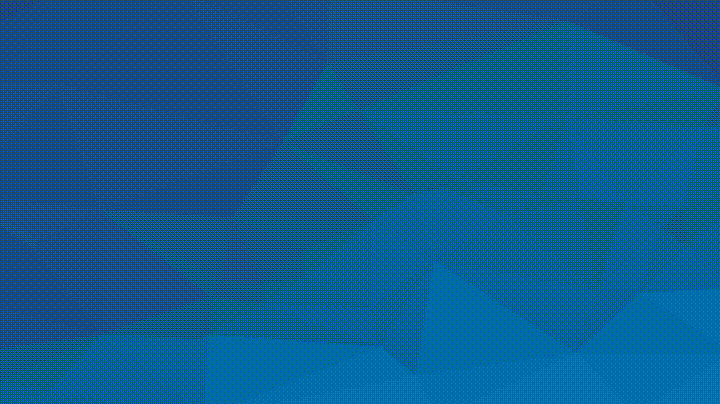 Find What's Right For You: Solution Previews
Beside each app icon you'll see a brief description of the solution. This is a true time-saver, especially if you have multiple results for your search.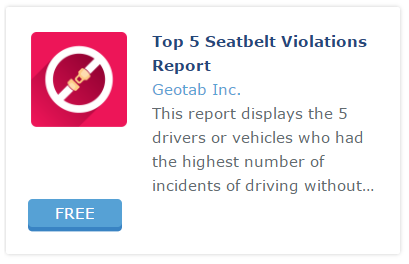 Discover More: Similar Solutions and Optimized Search
On the individual solution pages, use the Similar Solutions section to click on other relevant solutions and browse further. The enhanced search functionality provides results by matching on Solution Name, Partner Name and Solution Description.
Quicker Access To Free Add-Ins: One-Click Install
One-Click Install provides you with instant access on select solutions — just with the click of a mouse. Now, you can start using free Geotab Add-Ins within seconds.
To show you how easy it is to take advantage of this powerful feature, let's walk through the full process of installing one of these add-ins directly from the Geotab Marketplace.
How to Use One-Click Install:
Log in to your MyGeotab database and click the menu option Marketplace.
Search for a solution. For example, type "Roadside Assistance" in the search bar then press Enter. Click on the search result to open the solution page.
Click the Install Now button. You will be prompted to read and agree to the terms.
To finalize, select the "I Agree" box and click Install Now. The Add-In will be automatically installed in your MyGeotab database. An alert on the screen will confirm the installation. If you wish to jump to the Add-In directly, you can click the blue link in the alert.
And that's it! You've now successfully installed your Marketplace Add-In.
Overview of the Geotab Marketplace
Officially launched in July 2015, the Marketplace is rapidly expanding and now features over 150 solutions and third-party applications.
The goal of the Marketplace is simple — to provide a richer set of solutions for our customers. Long ago, Geotab made a decision to focus on making our hardware and software platform the best it could be, and to rely on partners to build on it.
Exlore the Geotab Marketplace in this YouTube video.
Geotab focuses on our core strengths:
Scalability — Have the capacity to support a growing customer base, and accommodate those customers as they grow in fleet size.
Security — Ensure our end-to-end solution is rock solid from a security perspective.
Reliability — Maintain peak functionality and optimize uptime for customers.
Expandability — Provide a platform on which partners and customers can build on and grow.
We realized we could not be all things to all people. Therefore, Geotab built an incredibly robust, clear and well-documented software development kit (SDK) so customers and partners could build on the platform. Then, to market these solutions, we launched the Marketplace.
How to Navigate the Marketplace
The Marketplace is designed like an app store so it's easy to navigate. Use the left menu, filter bar or search to find a solution. You can browse by category (e.g. Hours of Service, safety, time management, etc.), solution type (MyGeotab Add-Ins, Hardware Add-Ons, Mobile Apps, Integrated Software Solutions, Custom Reports) or use the many filter options.
Explore the 5 Solution Types
Here is a quick description of the different types of Marketplace solutions: MyGeotab Add-Ins, Hardware Add-Ons, Mobile Apps, Integrated Software Solutions, and Custom Reports. To download or obtain a solution, go to the specific Marketplace page and click the Request Information button, or talk to your Authorized Geotab Reseller. If you don't see something you are looking for, please contact us or your Reseller.
MyGeotab Add-Ins
These are software-related solutions that are "added in" to the MyGeotab user interface. Once installed, the add-in will appear as an option on the MyGeotab main menu. The fleet dispatcher or manager can easily launch the add-in with the click of a button.
Examples: E-Horizon Road Weather Hazard Alert Service or Fuel BI Fuel Card Integration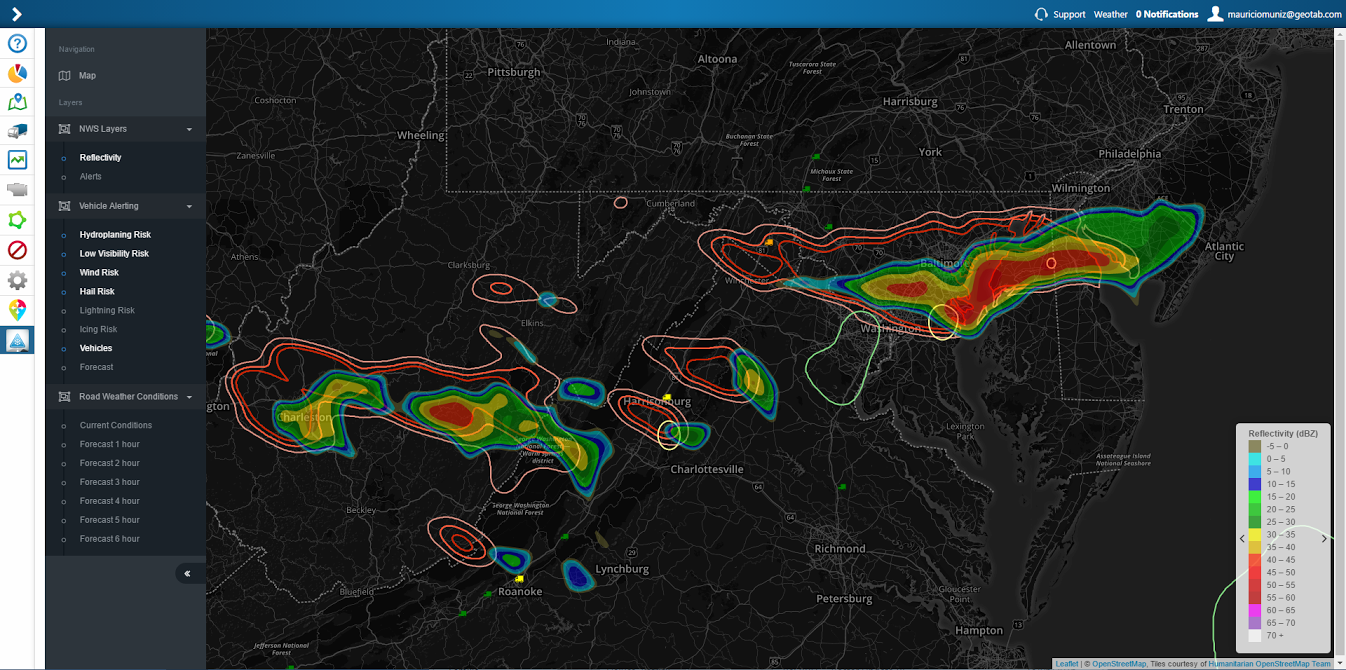 E-Horizon Road Weather Hazard Alert Service Add-In for MyGeotab
Hardware Accessories and Add-Ons
Add-Ons are hardware interfaces in the vehicle that extend functionality. They may or may not send data through the Geotab GO7 telematics device, but they are always located in the truck or car. Sometimes they will consist of a hardware component communicating or passing data through the Geotab GO7 using an IOX-RS232 or IOX-CAN to send the data.
Examples: Mobileye Advanced Collision Prevention and Valor TempTrac Reefer Temperature Monitoring.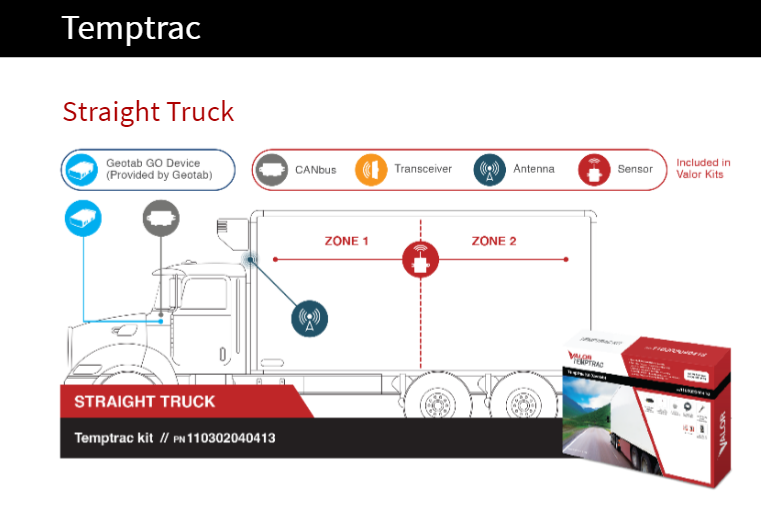 Valor TempTrac Straight Truck Kit
Other solutions in this category include hardware that is in the cab, but sends data over Wi-Fi or its own wireless connection instead of through the Geotab GO device. Our camera solutions are examples of this.
Mobile Apps
As people rely more on smartphones and tablets to get work done, mobile apps are becoming an important part of business in many industries. Going mobile can have a positive impact on worker productivity and efficiency.
On the Marketplace, you can find apps for gamification, paperless forms and invoicing, and much more. Geotab Drive is the driver's app for Hours of Service, Driver Vehicle Inspection Reporting (DVIR), driver ID, and messaging. You can also add other tools or solutions to Geotab Drive. Look for more mobile apps to be added in 2017!
Examples: d2go Driver Challenge gamification solution, Cyan Pickup & Delivery driver workflow app, and Geotab Drive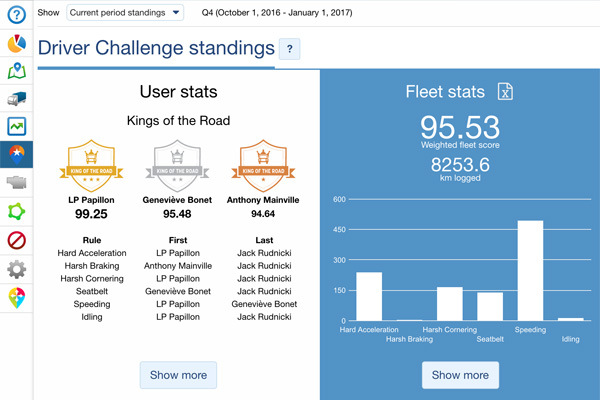 d2go Gamification Solution for drivers
Integrated Software Solutions
The Marketplace software solutions are useful for fleets who need to pull data out of MyGeotab. These solutions will often pull odometer values, engine hours, fault codes, engine data, and location information. The benefit here is automating fleet tasks such as routing, real-time tracking, and notifications.
Examples: Vehicle maintenance systems such as Navistar's OnCommand Connection or Fleetio Maintenance, Fuel and Drivers Manager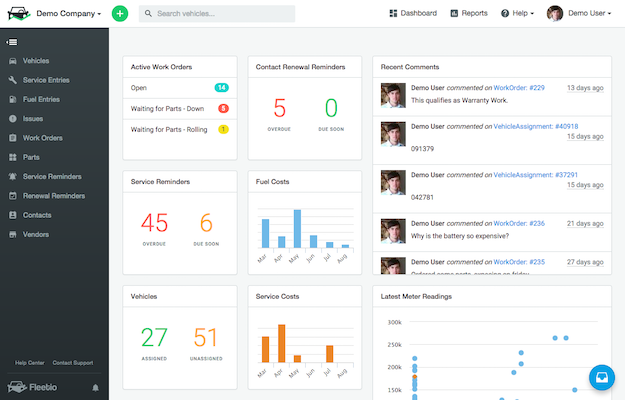 Fleetio Dashboard summarizing vehicles, active work orders, service reminders, costs, and meter readings
Custom Reports
Custom reports for MyGeotab help you go beyond basic fleet reporting. Designed by our team of Geotab Solution experts, you can download these reports for free and easily add them to MyGeotab. Read this review of some top Geotab fleet management reports.
Examples: Safety Scorecard, CO2 Emissions Report, Fleet Savings Summary Report

The Fleet Savings Summary Report for MyGeotab shows potential fleets savings by target area.
What's Next? Upcoming Marketplace Solutions
Much more is planned for the future. We are always looking for ways to improve the Marketplace. Stay tuned for more new partner announcements.
Follow @GEOTAB on Twitter for the latest Marketplace news. Look for our Solution Spotlight highlighting new Partners.
Waste and Recycling Fleets Lead the Way in Smart Use of IoT
Originally published January 2017. Updated March 2018.
---
If you liked this post, let us know!
---
Disclaimer
Geotab's blog posts are intended to provide information and encourage discussion on topics of interest to the telematics community at large. Geotab is not providing technical, professional or legal advice through these blog posts. While every effort has been made to ensure the information in this blog post is timely and accurate, errors and omissions may occur, and the information presented here may become out-of-date with the passage of time.
Subscribe to the Geotab Blog
Sign up for monthly news and tips from our award-winning fleet management blog. You can unsubscribe at any time.
Republish this article for free
Other posts you might like