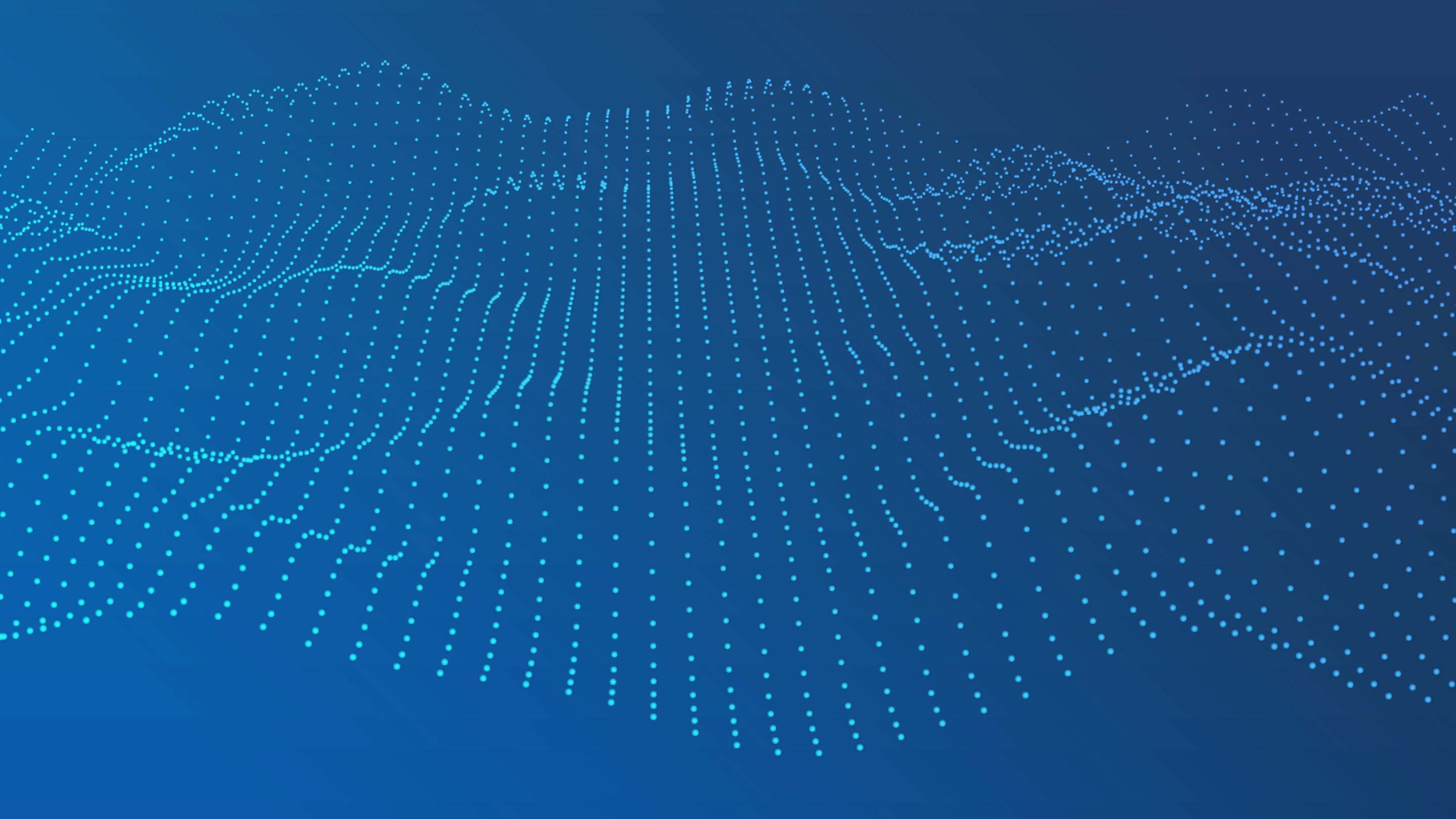 Fleet roadside assistance comparison: Which is best?
---
Don't let downtime take a toll on your productivity and profits. Read our fleet roadside assistance comparison and find the best option.
These are the scenarios that every fleet manager dreads: a vehicle runs out of gas, gets a flat tire, or the battery dies. Having a car or truck out of service for any amount of time quickly takes a toll on productivity and profits. To help deal with these vehicle breakdowns, businesses have many options for roadside services. Read our roadside assistance comparison to learn about the key features you should look for in a fleet solution.
Basic questions to ask roadside assistance providers
To evaluate a roadside assistance solution, here are some basic questions you should ask:
What kind of vehicles are covered? Does the solution include services for light-duty passenger cars, medium-duty service vans and buses, or how about heavy-duty vehicles like Class 7 and Class 8 trucks?
What does the service include? In addition to types of assistance covered, look at the size of the service network, average response time, the number of service calls, and languages supported.
Are there any other benefits? Ask about added value. How else can the solution support your business?
Auto clubs versus integrated fleet solutions
Auto Clubs: Auto clubs are the traditional form of roadside assistance programs. There are typically different tiers of membership that include different levels of service. These types of services usually mean that the driver must carry a physical card that includes the emergency number to call.
Once a call is placed, the dispatcher gives a timeframe or may need a few minutes to call back to provide updates on when someone will arrive to help. Upon arrival, the responder from the auto club must see the person's auto club card. The card can typically be used for a vehicle not owned by the club member, so long as the club member is present.
When you have car trouble, the clock is ticking and you need to get back onto the road fast. While some auto clubs are rolling out or are developing mobile apps as part of traditional services, placing a phone call for a service request can have an impact on how quickly a driver gets help.
Telematics-integrated mobile app: Another option for fleet roadside assistance is a mobile app that can be integrated with fleet telematics. The integration provides businesses with the convenience of tracking from their fleet management platform, as well as the ability to track calls. With a mobile app, you can just call or tap the app to request help.
Geotab Roadside (available in the U.S. and Canada) is a simple solution for dispatching roadside assistance to fleet vehicles experiencing a breakdown or another type of roadside issue. Geotab Roadside is powered by Rapitow, which has a roadside assistance network of more than 28,000 service providers. Your roadside assistance request is sent to the closest one, ensuring a fast response. Services are provided 24/7 and 365 days of the year.
You can also track the service time on the app with accurate GPS data, and watch the service vehicle drive to your location (where available). This gives the driver assurance on how soon someone will be there and also allows your fleet dispatchers to update customers or receiving areas that the driver will be late, if needed.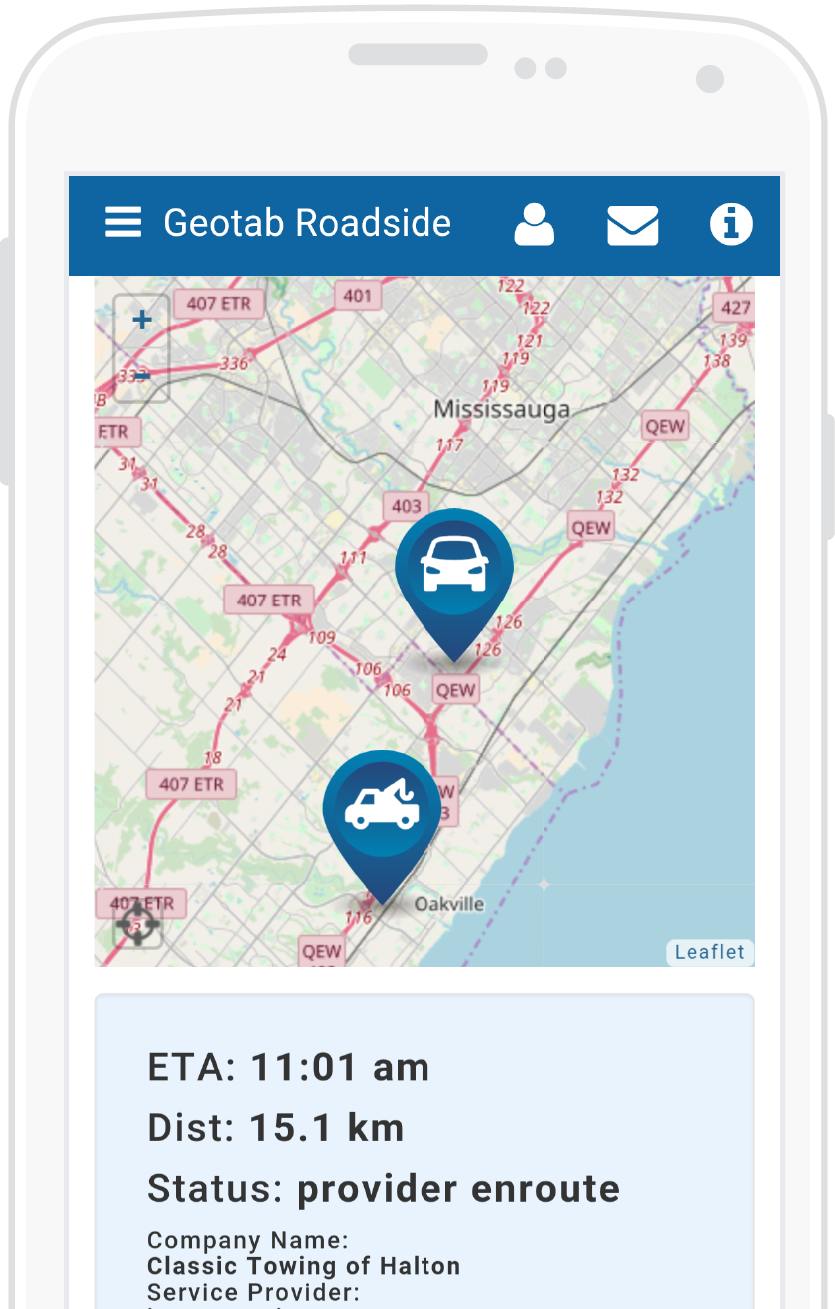 With seamless integration with MyGeotab fleet management software and the Geotab Drive mobile app, Geotab Roadside gets your vehicles back on the road and back to business.
Request assistance in the MyGeotab or Geotab Drive mobile app.
The closest service provider is then dispatched to the vehicle's location.
Watch updates as the service vehicle drives to your location (where available).
Consider pricing
Fleets often pay too much for roadside assistance programs when you look at how many services are actually used in a given year. With auto clubs, the service price is going to depend on your fleet size, but is typically a slight discount from what a consumer would pay for services. It is usually either a monthly or annual payment, depending on how you want to structure the payment plan.
Geotab Roadside is offered free of charge for light-duty vehicles located in the U.S. and Canada, with a fleet-wide* subscription to the Geotab ProPlus plan. This helps streamline billing so you don't have another service provider to manage.
With Geotab Roadside, the following complimentary services for light-duty vehicles are included:
Towing for up to 25 miles (40 kilometers)
Flat tire change
Battery boost
Fuel delivery
Winching
Lockout service
(*Standard rates apply for servicing medium-duty and heavy-duty vehicles, and for light-duty vehicle services exceeding the complimentary services listed above.)
Keep your fleet moving
Finding the right solution for roadside assistance will help you minimize downtime while still keeping to your budget. A comprehensive plan will ensure your team is prepared when the unexpected happens. To learn more, please visit Geotab Roadside on the Geotab Marketplace at marketplace.geotab.com.
---
If you liked this post, let us know!
---
Disclaimer
Geotab's blog posts are intended to provide information and encourage discussion on topics of interest to the telematics community at large. Geotab is not providing technical, professional or legal advice through these blog posts. While every effort has been made to ensure the information in this blog post is timely and accurate, errors and omissions may occur, and the information presented here may become out-of-date with the passage of time.
Get industry tips and insights
Sign up for monthly news and tips from our award-winning fleet management blog. You can unsubscribe at any time.
Republish this article for free
Other posts you might like