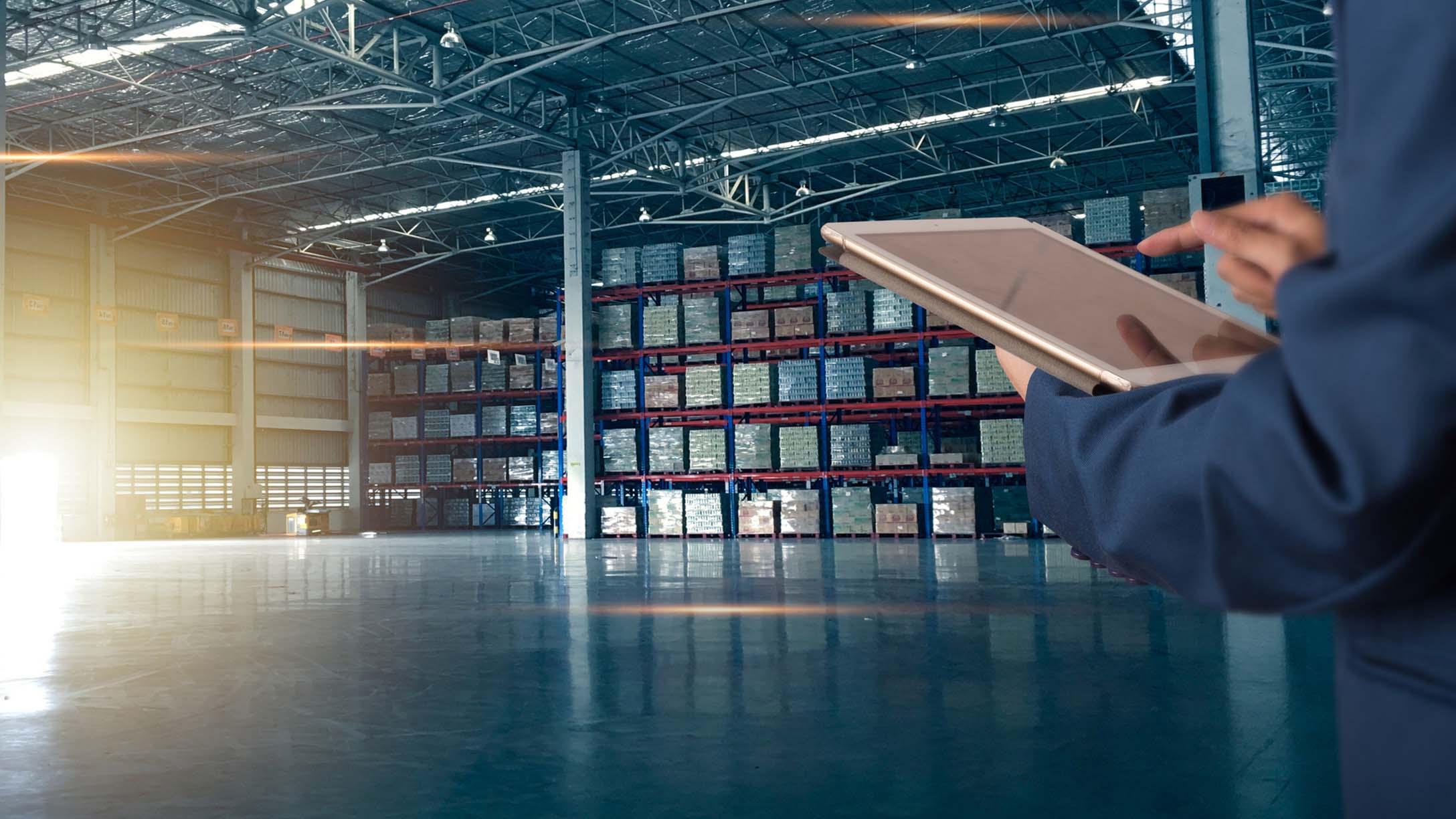 The future of supply chain management
---
For many industries, effective supply chain management remains a key component of a successful business.
Supply chains and the workers who conduct them are the lifeblood of the global economy, and the plotting of distribution maps is crucial in helping them overcome any potential disruptions to their routine operations. Read on to learn more about the future of supply chain management.
Supply chains and transportation
Supply chains are facilitated by the transportation industry's ability to move goods. Whether shipping locally or internationally, cargo containers or trucks carrying freight need to be tracked by the companies that move them for any potential chain breaks to be easily pinpointed.
As warehouses, manufacturing plants and commercial retailers are almost completely reliant on the products or raw materials they're supplied with to move business forward, it's imperative that the systems that provision them remain as intact as possible.
A great way for transportation companies to bolster reliability is by using telematics technology such as the Geotab GO device. Plugging into a standard OBD-II port, each GO device is equipped with features for accurate fleet diagnostics, vehicle health assessments, and more, allowing businesses in transportation to maintain true continuity while running their distribution chains.
Shortages due to the pandemic
The COVID-19 pandemic has had a major impact on supply chains — and the global economy as a whole. Those in charge of maintaining healthy, expedient supply chains are tasked with finding immediate ways to restore a sense of normalcy to their operations.
As a pandemic scenario presents its own unique set of challenges, directly affecting the ways that individuals buy, consumer behavior changed both rapidly and on a widespread scale. This continues to make the availability of certain resources quite volatile.
New shifts in demand
Scarcity of resources is a direct result of fluctuating demand levels. This year, the market's demand for certain products has increased, while demand for others has diminished, adding further strain to an already disrupted global trade system. Restaurants and retailers, who may be struggling to find solutions to stay afloat, know this all too well.
However, from the behind-the-scenes supply chain to the customer-facing provision of a product, it's likely that many of these industries' recently devised strategies will stick long after the pandemic's conclusion.
The future of supply chain management
Once the world moves into the post-pandemic phase, it's inevitable that supply chain management will have changed. As it was nearly impossible to predict, the virus caught virtually every industry off-guard, leaving companies scrambling to find immediate solutions. Its long-lasting impact should result in making the process an even more versatile and technology-driven one in the future.
Regional logistics hubs
Carlos Cordon, a professor who specializes in strategy and supply chain management at the IMD Business School, believes that logistics hubs may resurface on a regionalized scale as a result of the pandemic. This, he claims, will be done to prevent too much dependency on single locations for resources.
Localized manufacturing
Another development we'll likely see in post-pandemic supply-chain management will be one that includes greater instances of localized manufacturing, according to the World Economic Forum. Both of these trends represent a significant shift in how we build transportation systems that are better equipped to weather the next major economic storm, whether it's virus-related or not.
While the resiliency of our current supply chains are certainly being tested, it's adaptations like these that will help us forge a stronger, more flexible system to distribute goods. COVID-19 has forced companies to make adjustments to their workflows on the fly and it will be interesting to see what other changes to supply chains are permanently sustained.
About Actsoft
Founded in 1996, Actsoft, Inc. is a leading software development company headquartered in Tampa, Florida. They specialize in the production of GPS-based mobile management applications for businesses with workers and vehicles on the go and provide a suite of enterprise solutions through all major wireless carriers to thousands of companies around the world. The company is the recipient of multiple Frost & Sullivan awards and was most recently voted one of Tampa Bay's Top Workplaces.
For more details, go to Actsoft on the Geotab Marketplace and click Request Info.
---
If you liked this post, let us know!
---
Disclaimer
Geotab's blog posts are intended to provide information and encourage discussion on topics of interest to the telematics community at large. Geotab is not providing technical, professional or legal advice through these blog posts. While every effort has been made to ensure the information in this blog post is timely and accurate, errors and omissions may occur, and the information presented here may become out-of-date with the passage of time.
Get industry tips and insights
Sign up for monthly news and tips from our award-winning fleet management blog. You can unsubscribe at any time.
Republish this article for free
Other posts you might like