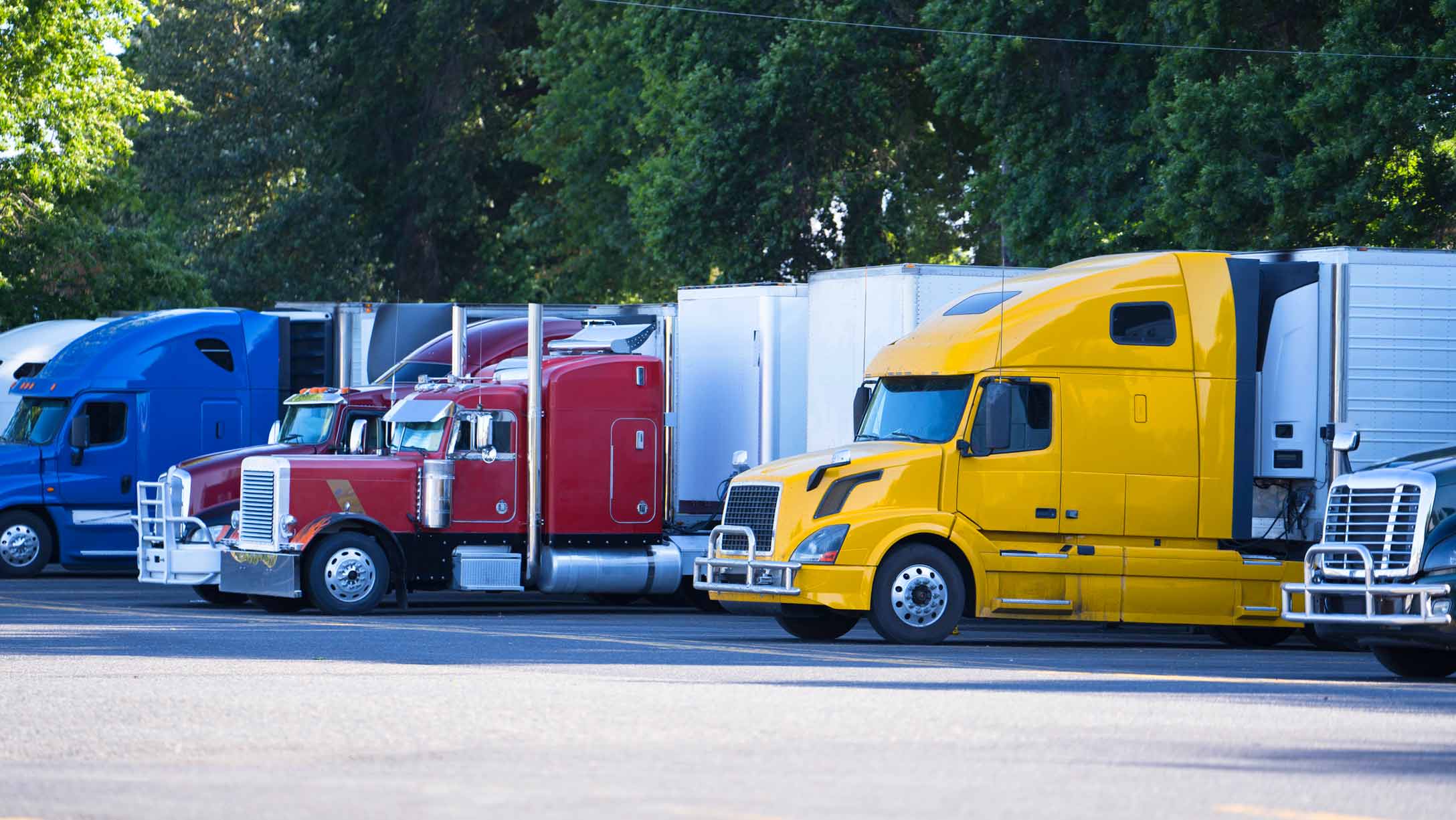 Tech spotlight: Fresh ideas to improve fleet productivity
---
There are many ways to improve fleet productivity. Here are some tools that can help.
In this blog post, we'll break down three categories of solutions currently available on Marketplace that help improve fleet productivity. We'll explore how they work, what they're used for, and how they can impact performance.
1. Mobile Forms
Go paperless. While mobile forms have been around for a while, the latest solutions have new features and use telematics to capture real-time data. Automatic field completion means you don't have to spend time filling in the same information on multiple forms.
Mobile forms also help reduce incomplete or incorrect entries due to human error, and eliminate the problem of lost paper forms.
VisiTrack enables you to convert any paper form into a mobile one. Track every job from start to finish and capture proof of visit information such as photos, serial numbers and signatures for quick delivery.
For all paperless form solutions, please visit the Mobile Forms category on Marketplace.
2. Asset & Trailer Tracking
Keep track of your fleet with solar, battery and Bluetooth-operated asset trackers. With full visibility over the location, use and health of each of your vehicles, you can better allocate your available resources. A rightsized fleet means that every asset is assigned to the best-fit job, which can increase your organization's capacity.
Stay one step ahead and anticipate when maintenance will be needed — before a critical event slows down your workflow.
Fleet Hoster offers fully integrated wired, solar and battery asset trackers. You can view all your assets in the same vehicle list in MyGeotab, and receive theft incident support monitoring.
CallPass Solar Sense is a rugged solar-powered tracking solution that supports long-term remote deployments without requiring battery replacement. It can be used on both powered and non-powered equipment.
View and compare all Asset & Trailer Tracking solutions on Marketplace.
3. Fleet Management
Fleet Management solutions automate day-to-day operational tasks, freeing you to focus on more pressing items in your schedule. These tools provide greater transparency and control over vehicle location, speed and battery level, and can help you make data-driven decisions regarding loading, dispatch and delivery practices.
GPS Dashboard Check-fleet integrates Geotab technology with the Salesforce platform. Fleet managers can dispatch the closest drivers to work orders, monitor fuel levels in real-time, and more.
Operative IQ helps speed up fleet maintenance planning, allowing you to focus on other tasks. All aspects of fleet management can be viewed and controlled centrally. Create maintenance schedules, build custom forms and communicate with drivers in the field.
See all Fleet Management solutions on Marketplace.
Conclusion
Looking for more ways to improve your fleet's productivity? Check out our other blog post, Measuring fleet productivity and managing downtime for a runthrough of the top reports that chart idling trends, trip history and more.
---
If you liked this post, let us know!
---
Disclaimer
Geotab's blog posts are intended to provide information and encourage discussion on topics of interest to the telematics community at large. Geotab is not providing technical, professional or legal advice through these blog posts. While every effort has been made to ensure the information in this blog post is timely and accurate, errors and omissions may occur, and the information presented here may become out-of-date with the passage of time.
Get industry tips and insights
Sign up for monthly news and tips from our award-winning fleet management blog. You can unsubscribe at any time.
Republish this article for free
Other posts you might like