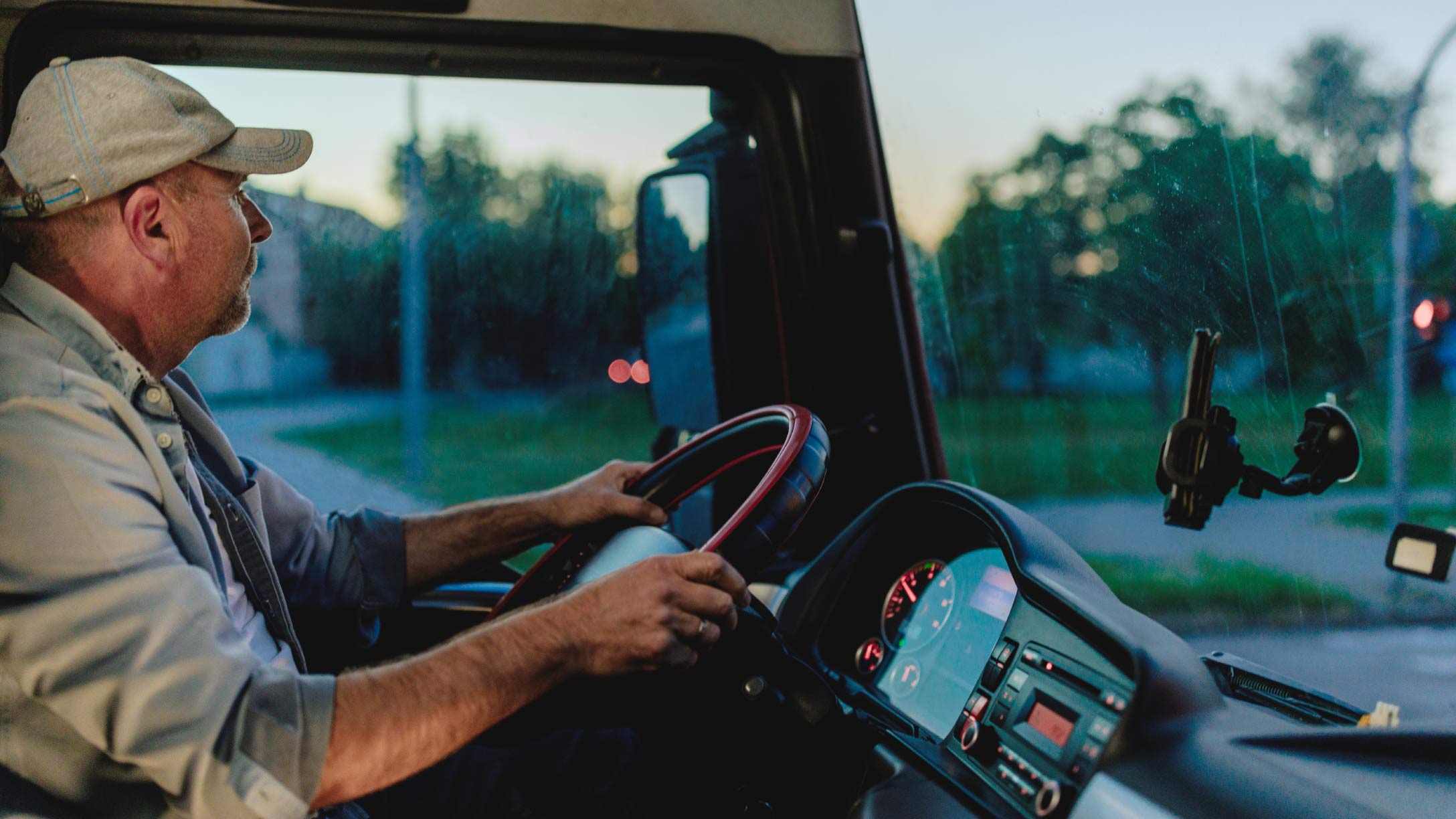 Unlocking convenience with digital keys
---
Savvy fleet managers want solutions that help solve a multitude of challenges. Now, they can Enhance security and streamline operations across your fleet with Geotab and Keystone
Digital key management by Keystone "puts the right driver in the right truck on the right route, every time" and improves day-to-day fleet operations. And since it's integrated with Geotab telematics, it's a seamless and easy experience.

What are digital keys and how do they work?
Basically, digital keys make it easy for fleet managers and drivers to use a mobile app to lock, unlock and start their vehicles — and it replaces physical keys. And Keystone by Irdeto is a solution designed specifically for commercial fleets. It leverages the drivers' smartphones without the need for additional hardware.
And what makes Irdeto's Keystone so perfect for commercial fleets, aside from the integration with Geotab telematics, is that it can be used without network coverage. That means access to vehicles regardless of location.
As a fleet manager, you have full control over the Keystone solution. You control who can access your vehicles, and when and how they're used.
The keyless revolution, all on one platform
Keystone is integrated into the Geotab platform giving you flexibility and control over your solution. You can see all the vehicles in your fleet and easily manage access for all of them.
Simple: Pass access from drivers to customers to maintenance staff with one click.
Convenient: Stop worrying about lost keys or replacing keys.
Agnostic: Use with any make and model in your fleet.
Easy: Simple installation to reduce vehicle downtime.

Safe, secure vehicle access
Keystone is secured by Irdeto's world-class cybersecurity protections, ensuring communications and key elements are protected from malicious intent. Keystone complies with the most stringent data privacy laws, including CCPA and GPDR.
Digital keys work both in and out of cell service areas as the digital key assignment is saved locally to the drivers' mobile device; so you never have to worry about losing cell coverage. If you have a lost phone or dead battery, a back-up solution such as Near-field Communication (NFC) card or external keypad can be utilized.
Optimize vehicles, increase revenue
Get the most from each vehicle. Optimize each driver's on-duty time for more miles per shift and more money in everyone's pocket.
You'll also reduce driver wait time at dispatch to collect and transfer keys. That's less work for admin staff and more drivable hours — increasing earnings and improving driver satisfaction and retention.
Join the keyless revolution today
Keystone by Irdeto seamlessly integrates into Geotab's fleet management platform for total vehicle management — from key distribution to vehicle analytics — to improve security, profitability and flexibility for you and your customers.
Keystone is a proud Geotab Marketplace partner and one of the reasons Geotab is the number one commercial telematics vendor for the third consecutive year.
Learn more about Keystone's keyless solution today.
---
If you liked this post, let us know!
---
Disclaimer
Geotab's blog posts are intended to provide information and encourage discussion on topics of interest to the telematics community at large. Geotab is not providing technical, professional or legal advice through these blog posts. While every effort has been made to ensure the information in this blog post is timely and accurate, errors and omissions may occur, and the information presented here may become out-of-date with the passage of time.
Get industry tips and insights
Sign up for monthly news and tips from our award-winning fleet management blog. You can unsubscribe at any time.
Other posts you might like