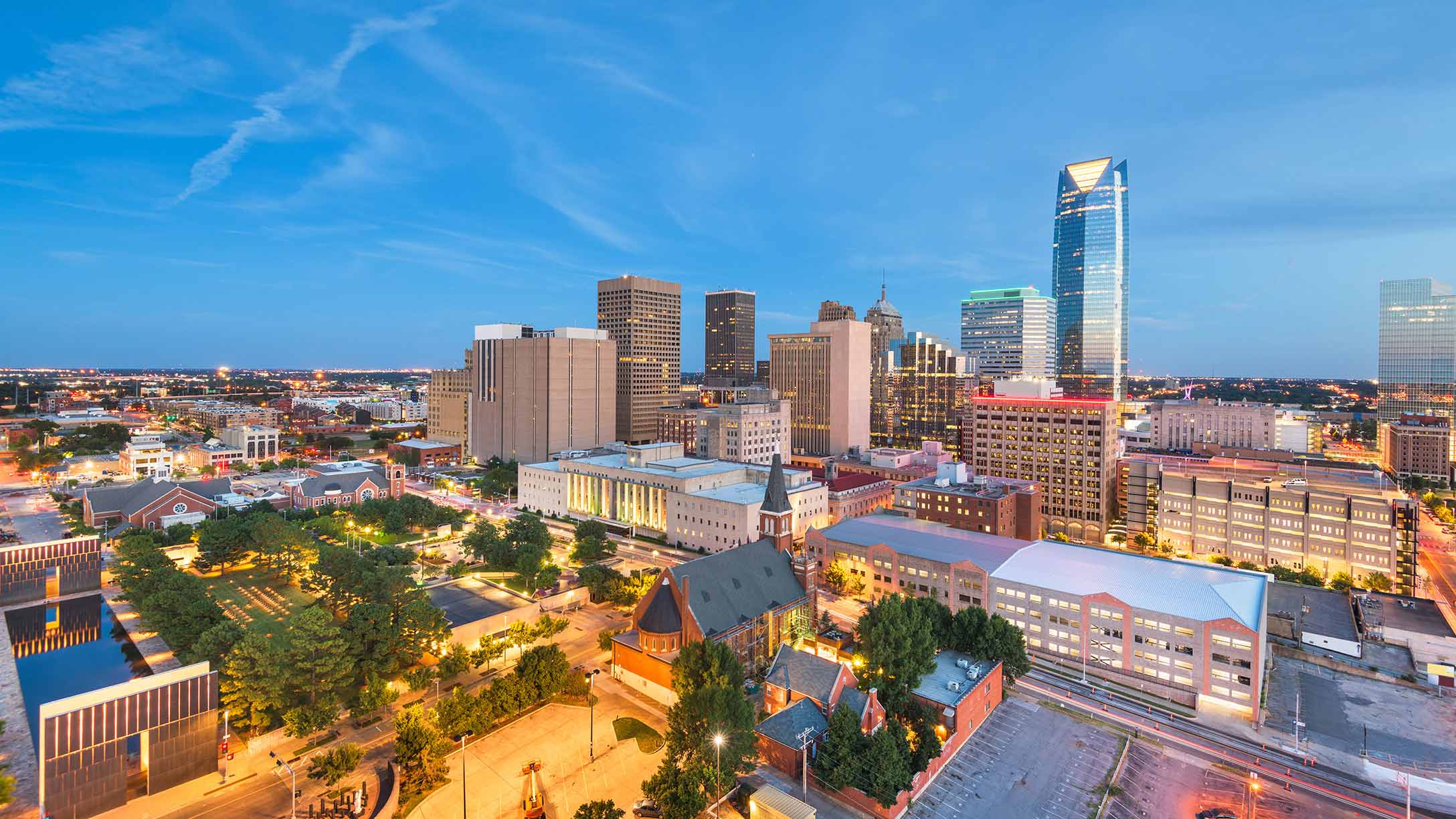 Statewide contract gives government fleets in Oklahoma access to Geotab
---
The Sooner state joins a growing list signing statewide contracts to streamline and simplify the addition of telematics solutions to government fleets.
In 2020, the Oklahoma Governor's Office issued an executive order that all government fleets in the State must be equipped with a telematics solution that is compatible with the State's fleet management information system (FMIS).
To facilitate this order, Geotab has been added to the Oklahoma State contract, which simplifies and streamlines the process agencies need to follow to add telematics to their fleet vehicles. All government entities can adopt the statewide contract for telematics.
Meeting the conditions of the executive order, Geotab can be seamlessly integrated into the State's FMIS, and share the required data points, including vehicle utilization and mileage driven per vehicle. Through the statewide contract, Oklahoma government agencies will have access to even more data through the MyGeotab platform providing data-driven fleet insights that unlock other opportunities to improve efficiency and cut costs.
Read the press release for more information.
How does Geotab help my agency meet the state mandate?
Geotab is dedicated to providing fleets with the solution they need. This means that we are delivering you a solution that meets the Governor's Office Executive Order.
With Geotab, you will have the ability to:
Right-size your agency's fleet operations by identifying under and over-utilized vehicles
Track frequency of use, mileage driven and scheduled maintenance milestones with automated odometer logging
Ensure all vehicles are fully integrated into Oklahoma's FMIS system
In addition, Geotab automates the reporting related to these key requirements of the Executive Order, making all of the data accurate and up-to-date without the need to dedicate personnel resources to these tasks — all on one platform.
Who can use the state contract?
The state contract can be used by any local municipality, state agency or department located in the State of Oklahoma.
Oklahoma agencies that want to adopt the contract can simply execute a piggyback contract agreement using SW1028A as the contract number.
What is included in the Geotab offering?
With no up-front costs, clients can easily procure the Geotab solution through a bundled offering. The GO device, ProPlus plan, harness and installation bundle all come together, billed at a monthly rate, maximizing agency purchasing power – making it easier to meet the requirements of the state mandate.
What are the key benefits of using the Geotab contract?
Geotab offers a variety of ways to customize its solution, with no requirement to purchase features you don't need or want. By working directly with Geotab or our value-added Resellers, develop a solution that is customized to your operation, not an off-the-shelf product that does not meet your agency's needs. This will help in minimizing the cost while delivering a high-quality solution.
Here are examples of what you'll get from our most popular features:
Geotab ProPlus – Offers the greatest functionality with premium services, including active tracking, engine diagnostics, advanced driver coaching, advanced IOX support, EV data and much more.
Ford or GM OEM Integration

Direct connection to the Ford or GM OEM embedded telematics services, which allows telematics-equipped Ford or GM models to be seamlessly integrated into the MyGeotab dashboard.
Access to over 3,000 proprietary diagnostic trouble codes, data and attribute signals.
Take advantage of a single platform and remove the need to oversee separate dashboards for your telematics-embedded Ford or GM vehicles.

Data analytics

Improve productivity, optimize fleets, enhance driver safety and comply with regulatory requirements.
Set benchmarks to uncover how fleets are performing on safety compared to similar fleets, or understand if routes are optimized.

Driver safety — Increase safety with in-vehicle driver coaching, risk and driver behavior reporting, collision notifications and reconstruction, and the ability to locate a stolen vehicle.
Gold standard cybersecurity — Geotab has established itself as a telematics leader both by delivering solutions that optimize operations and by ensuring that agencies' critical data is protected. Geotab's solutions meet the stringent security requirements set forth by the U.S. Federal Government, meaning that you can trust your data is safe.
Asset Tracker Plan

Geotab's solar asset tracker is ruggedized and designed to withstand the harshest summer or winter conditions.
The efficient, state-of-the-art solar cell has a long lifespan, enabling a reliable, self-sustaining solution to provide fleet managers greater visibility into their assets to better meet the state mandate and optimize efficiency.
Get ahead of the game
Oklahoma is not the only state that has executed statewide agreements with Geotab. An increasing number of states and federal agencies are using blanket purchase and other cooperative agreements to streamline the purchase of telematics solutions from Geotab.
If you want to learn more about the agreements and how you can take advantage of them, please contact government@geotab.com or schedule a demo.
---
If you liked this post, let us know!
---
Disclaimer
Geotab's blog posts are intended to provide information and encourage discussion on topics of interest to the telematics community at large. Geotab is not providing technical, professional or legal advice through these blog posts. While every effort has been made to ensure the information in this blog post is timely and accurate, errors and omissions may occur, and the information presented here may become out-of-date with the passage of time.
Get industry tips and insights
Sign up for monthly news and tips from our award-winning fleet management blog. You can unsubscribe at any time.
Republish this article for free
Other posts you might like