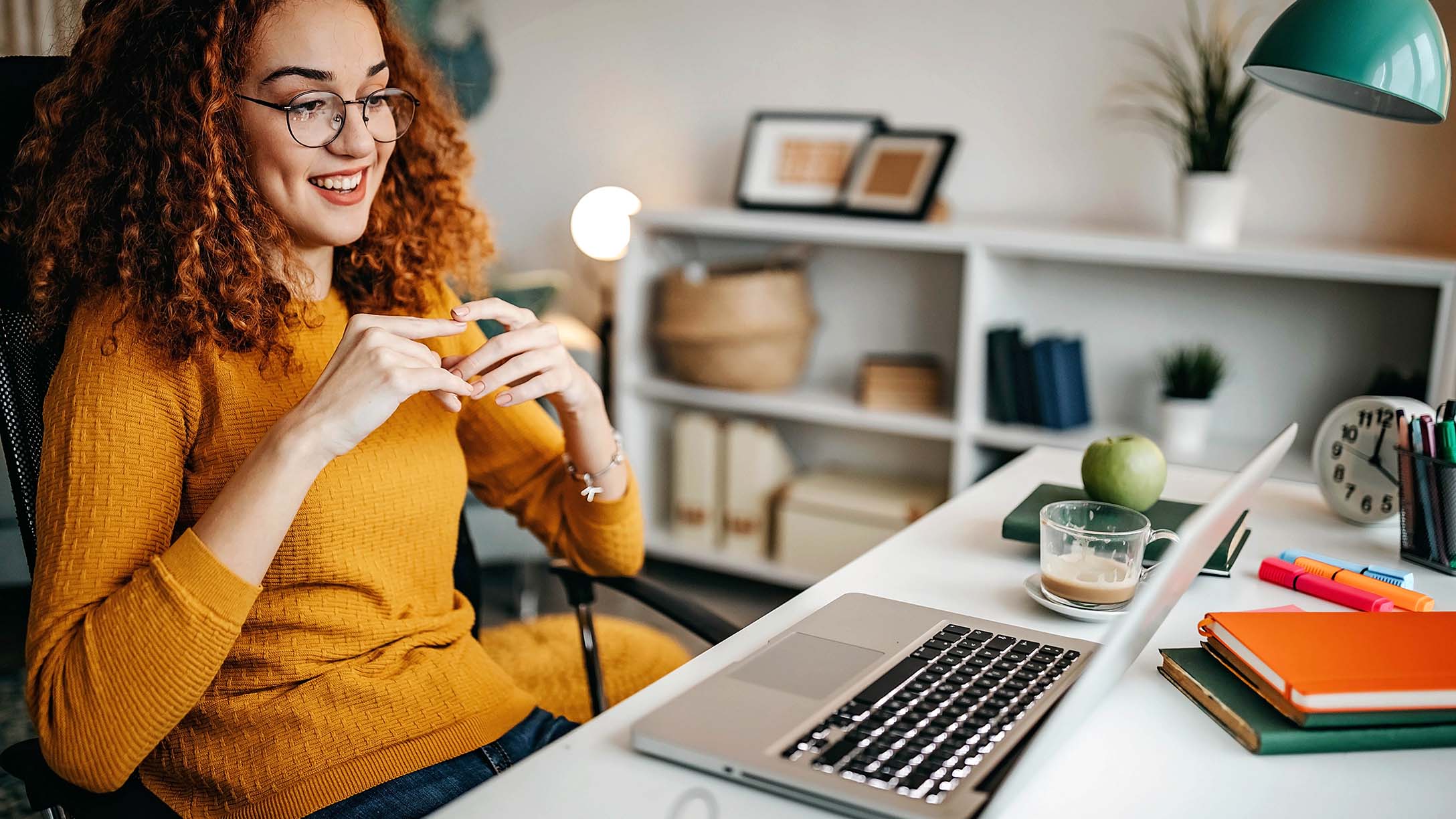 8 tips for creating a sustainable at-home office
---
Implement these simple tips to start your journey towards a more sustainable work environment.
With the onset of work-from-home arrangements around the world, employees often hear about the benefits of building an ergonomic home office, tips for work-life balance and using tools to keep organized and productive at home. But with the world moving towards a much more sustainable mindset, what can be done to create an eco-friendly home office?
In the "new normal" we are entering into, many companies — Geotab included — are implementing hybrid work-models that encourage staff to balance time at home and in the office. As the at-home office isn't going anywhere anytime soon, employees might want to think about how to make it more sustainable to help meet company sustainability goals.
To help make your home office more sustainable, we've compiled eight helpful tips that you can implement today!
See also: Sustainability in action at Geotab
1. Adopt a minimalist mindset
The concept of minimalism promotes having only what you need. This can apply to your home office too. Before you purchase a new item for your home office space, consider what you use. Everyone requires different materials to do their job. Start off by choosing what items in your space are useful to your work efficiency and eliminate the rest.
Filling your office with notebooks and colored pens may add some visual interest to your office, but this type of consumption can lead to impulse purchases of items you never end up using, many of which are actually unsustainable products.
Minimalist spaces promote focus, efficiency and creativity. By reducing your distractions and clutter, your home office will be easier to tidy and clean throughout the week.
2. Reduce, reuse and recycle
Once you have reduced your office clutter, the next step is to reuse items you already have to fill your office. If you have pens that can be refilled, be sure to keep them and simply buy ink refills when needed. You can also jot down notes on the blank side of printed documents instead of buying a new notebook. To take things one step further, you can even look into reusable notebooks!
When it is time to get rid of old office supplies, make the effort to properly recycle those materials! Depending on your city's regulations, the process of recycling paper, batteries, electronics and other common office supplies can differ. Take a look at your city's website to find the right instructions.
At Geotab's larger offices, employees are given the chance to bring in their old electronic devices for recycling several times a year. If your office offers something similar, consider keeping your old electronics and bringing them in when these events are happening. This can help you to dispose of them in a more eco-friendly way. If your office doesn't have a program like this, you can always look into electronic recycling centers in your local area that do the same thing.
Did you know that we have a GO Recycle Program for Geotab products? To learn more, visit the GO Recycle page.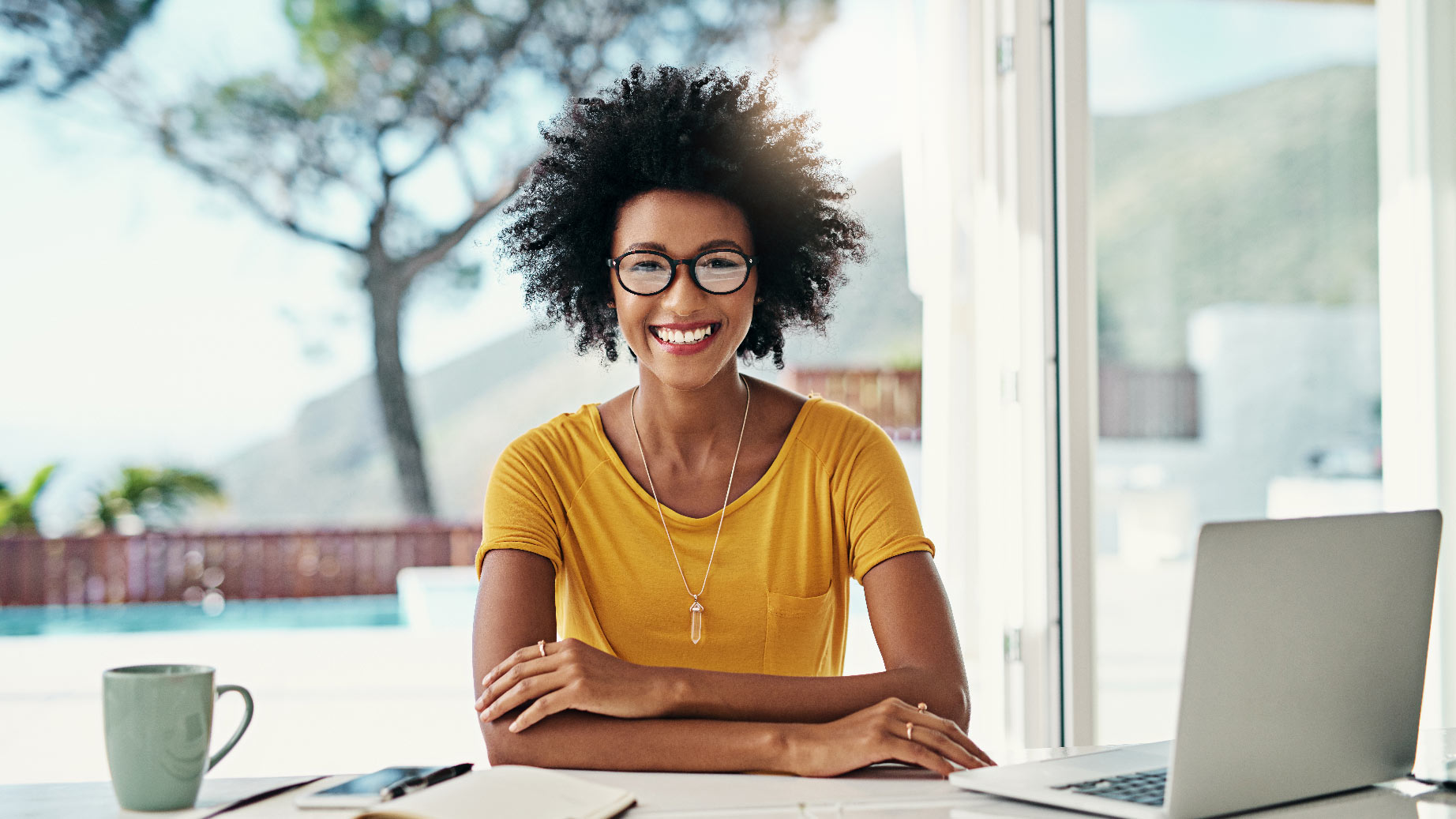 3. Shop sustainably
Even when putting in efforts to reuse products, you may still find that certain office supplies can't be reused. To help determine what is necessary and what isn't, give yourself a couple weeks to work as minimalistically as you can and then create a list of what you can't live without in your home office.
For example, you may find that you need a notepad because online lists are not for you. You may also discover you need a more ergonomic mouse because the one you're currently using is causing you pain.
Once you have a list of the items that you need, start researching for sustainable options that are available online and in your area. For example, you could look for recycled printer paper or choose paper sticky notes over plastic ones. You can also look for second-hand office furniture instead of buying new to save these larger items from entering landfills.
The unfortunate downside of shopping sustainably is that sometimes these items can get expensive. At Geotab, we offer a home-office reimbursement program to support Geotabbers in buying what they need to successfully work from home. This can go a long way to offsetting the cost of sustainable purchases.
4. Resist back-to-office shopping
As many of us prepare to return to work in an office environment again, you may feel the desire to shop for a new wardrobe. But before you check out your favorite retailers, consider that, according to the UN, "total greenhouse gas emissions from textiles production, at 1.2 billion tonnes annually, are more than those of all international flights and maritime shipping combined."
This is a sobering fact to think about when considering what you really need for your work wardrobe. To help reduce these greenhouse gasses, cultivate a work wardrobe of five main pieces that you can mix and match for at-work days or important meetings. Keep the rest of your wardrobe items more adaptable and comfortable for working at home.
At Geotab, we have a casual dress code, so Geotabbers' work wardrobe allows for more flexibility. It's always a good idea to keep workplace dress code policies in mind when looking at what you need versus want when it comes to clothes.
5. Take advantage of natural lighting
When you use natural light to your advantage, you will find you need fewer lamps and overhead lighting options. Not only will this reduce the amount of energy you are consuming, but it will also make you feel more energized. Natural lighting is proven to provide health benefits such as boosting your Vitamin D intake.
At Geotab's Oakville office, our production facility has 24-foot ceilings, bright white paint and an entire wall made of glass. This creates a positive work environment because it allows for natural light to come in. Geotab also takes special care to offer similar features for our other office spaces.
6. Unplug at the end of the day
Have you ever heard of phantom power? If you haven't, you're not alone. Phantom power is the energy that your home's devices or appliances draw when they remain plugged in but are not being used. This energy can account for up to 10% of your home's energy use. Once electronics have reached a 100% charge, unplug your devices.
Make an effort at the end of the day — and especially over the weekend — to unplug your electronics, shut down laptops and computers and even unplug lamps and fans both in your workspace and throughout your home. This can be a huge help not only to your overall carbon footprint, but to your utility bill as well!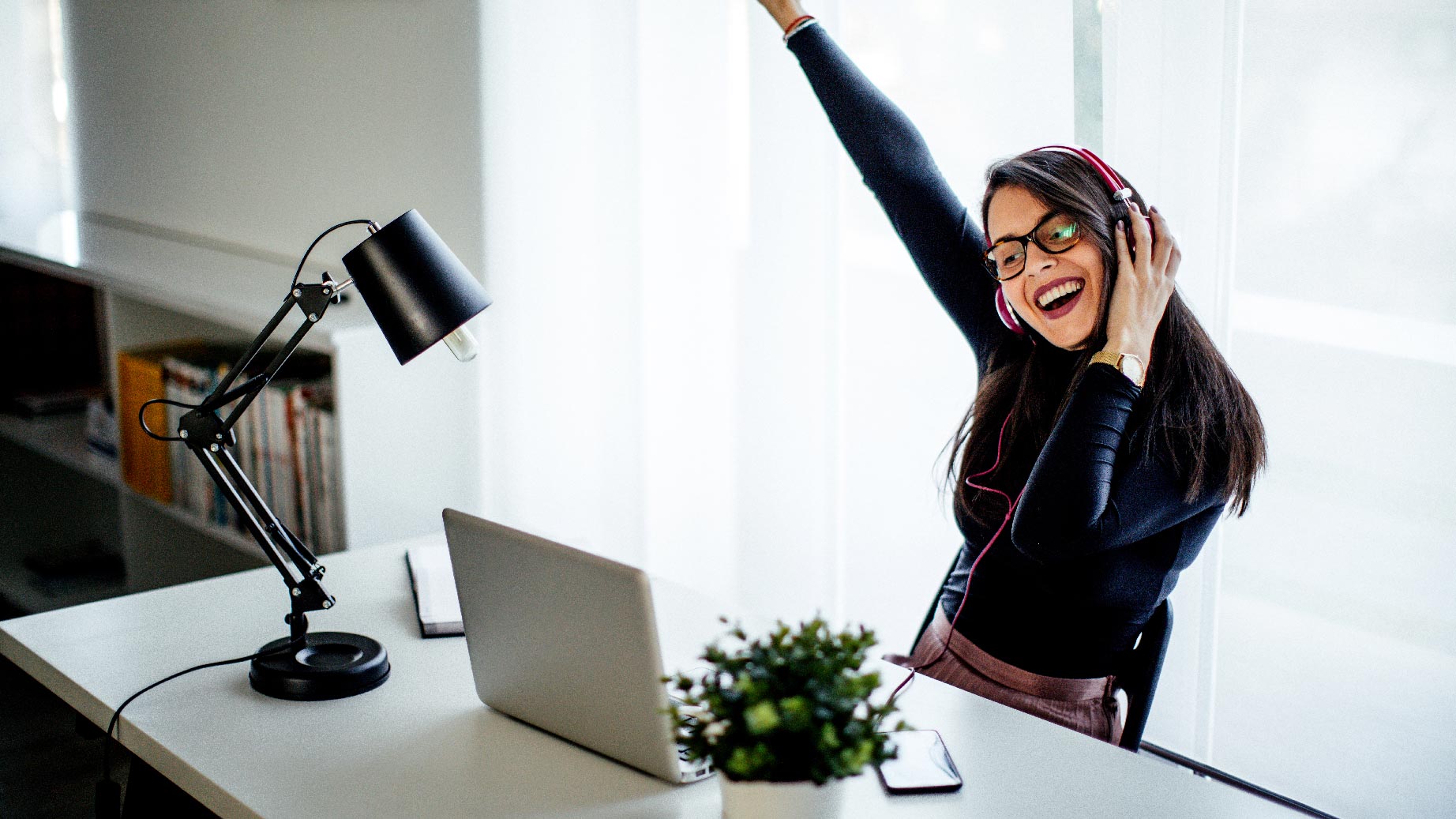 7. Monitor your heating, cooling and air quality
Air quality in your office space is one aspect many people overlook. An easy solution to improving air quality is getting a few plants for your office space. Plants are proven to remove harmful chemical gasses from the air. They can also make your home office feel more relaxing.
Another thing to consider when it comes to air is heating and cooling. Many of us turn on air conditioning units or heating for our entire homes, even when we spend the majority of the day in just one room. If you know you won't be needing the heat or air in your whole home, consider limiting it to only the space you're in at a given time.
Additionally, you could invest in an energy-efficient fan or space heater for your home office instead. For warmer months, if you have a window in your office, try opening it at the beginning of the day to get fresh air into your space. You may even find it helps cool things down more naturally than air conditioning or a fan!
8. Commute efficiently
Working from home is already a sustainable switch when you consider the reduction in pollution you are creating by not commuting. However, as we adapt to a more hybrid work style, some commuting is inevitable.
Geotab is passionate about making sustainability more accessible to our employees by offering various programs to our employees. For example, we have an electric vehicle (EV) incentive program that subsidizes the cost of buying an EV vehicle. We also have carpool chat rooms for various office locations to help Geotabbers organize their commute in groups. Last but not least, we have public transportation reimbursement programs to encourage employees to take public transit and reduce their carbon footprint.
Conclusion
Being more sustainable can be as simple as implementing alternatives in your office environment that contribute to eco-friendly goals. It also includes small switches in your everyday schedule.
Geotab is dedicated to sustainability. If you are interested in learning more about our sustainability initiatives, visit our Corporate Sustainability page.
If you are passionate about sustainability like other Geotabbers — and are looking for a new role — you're in luck. Geotab is hiring! Check out our open positions on our Careers site. For the latest Geotab news, photos and career updates, follow @InsideGeotab on Twitter, Facebook and Instagram.
---
If you liked this post, let us know!
---
Disclaimer
Geotab's blog posts are intended to provide information and encourage discussion on topics of interest to the telematics community at large. Geotab is not providing technical, professional or legal advice through these blog posts. While every effort has been made to ensure the information in this blog post is timely and accurate, errors and omissions may occur, and the information presented here may become out-of-date with the passage of time.
Get industry tips and insights
Sign up for monthly news and tips from our award-winning fleet management blog. You can unsubscribe at any time.
Republish this article for free
Other posts you might like