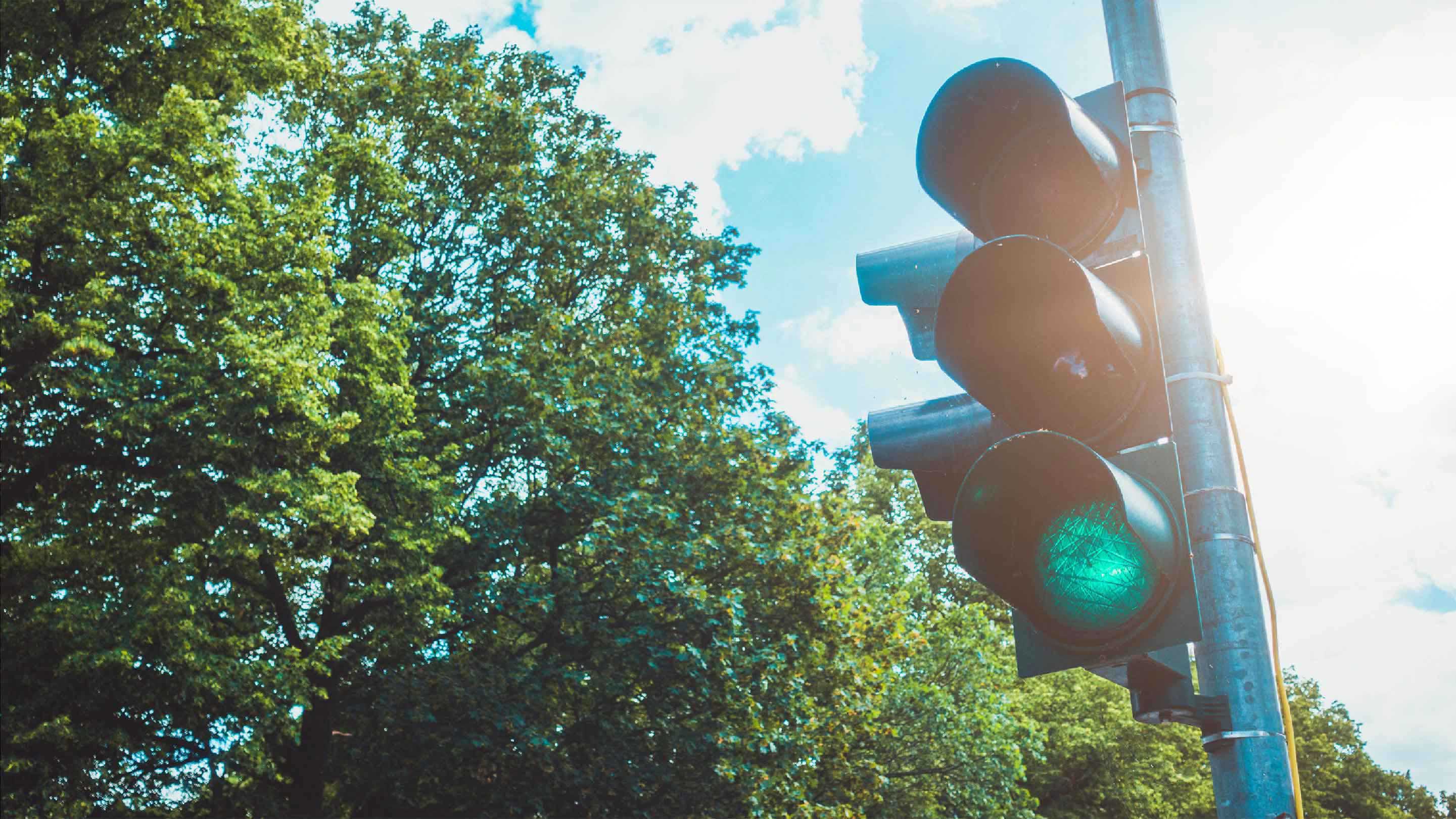 Sustainability in action at Geotab
---
From manufacturing processes to office challenges, here are some ways Geotabbers go green.
Geotab is always looking for ways to reduce waste in our supply chain, from production to shipping, as well as encouraging proper disposal and recycling of GO devices and accessories. We are also engaged in continuous research to see how our technology can be repurposed to help municipalities develop environmentally friendly policies.
Here are a few of the many ways Geotab promotes environmental sustainability and awareness:
Electric vehicle support
Electric vehicle adoption is an excellent way of reducing harmful emissions. Geotab's technology enables businesses to manage fully-electric and hybrid-electric fleets of all sizes, reducing environmental impact while remaining highly productive.
For businesses interested in transitioning to an electric or partial electric fleet, Geotab's Electric Vehicle Suitability Assessment makes EV adoption recommendations based on existing fleet data for the last six to twelve months, by comparing it with current EV performance data. The Assessment also calculates the financial benefits, environmental impact and range requirements of replacing all or some vehicles with electric vehicles.
For fleets that already incorporate electric vehicles, Geotab's tools can help monitor performance. In MyGeotab, Fuel and EV energy usage reports calculate whether battery usage is being maximized. It can also be used to compare an electric fleet to a non-electric fleet. EV charging reports provide a detailed charging history including time, location and amount of charge received per vehicle. The map function allows fleet managers to see vehicle battery charge levels and location in order to dispatch jobs to the appropriate driver.
See also: Going electric: Making the switch to EVs
EV charging stations
Geotab's offices are already equipped with EV charging stations, free for employees, to encourage the use of sustainable vehicles. For employees looking to make a new vehicle purchase, the company offers a significant EV incentive. On the other hand, many employees commute to work using public transportation. To encourage sustainable travel methods, Geotab provides 100% reimbursement whenever public transportation is used to get to the office. We also reserve premium parking spaces for employees who carpool.
Even though Geotab is an international company, measures have been put in place to reduce unnecessary flying. Geotabbers have always leveraged video hangouts as a method of communication. At Geotab headquarters in Oakville, nearly all meeting rooms are equipped with advanced video conferencing technology, minimizing the need for inter-office visits. Recently, virtual meetings and chat have become even more valuable and an extremely effective way of keeping in touch among departments and with Geotabbers in other regions around the world.
GO Recycle Program
The GO devices follow the SAE 1455 protocol which tests durability under extreme conditions, and each device is RoHS, WEEE and Reach certified. GO RUGGED, a device designed for heavy equipment fleets, farm machinery, powered assets and more, is IP67 rated, attesting to its ability to resist dust, water, solids and contact. Fewer damaged devices result in less waste over time.
Geotab also prioritizes responsible e-waste disposal. Geotab's Las Vegas office partners with the Blind Center of Nevada, an EPA-approved, R2/RIOS-certified recycling center benefitting the visually impaired. The Center provides free electronic asset removal for GO devices and accessories, reducing additional landfill. Geotab has also donated an Ameri Shred, a machine which can shred over 200 items per hour for recycling purposes, saving thousands of pounds of electronic waste from being discarded.
Geotab has also partnered with Terracycle, preventing over 40,000 wrappers from being thrown in landfills; instead, 170lbs of waste has been transformed into repurposable plastic lumber. Recognizing the importance of repurposing materials, Geotab's HQ have also reduced disposable purchases by 75%.
Smart city solutions
Geotab's smart city tools can help municipalities make data-driven decisions to benefit local residents and minimize stress on the environment. Applying machine learning and analytics to connected vehicle data and third-party sources enables local governments to understand transportation patterns, and improve them if needed. Some of the variables that can be mapped include hyperlocal air quality, idling hotspots, hazardous intersections and more.
Earth Week 2020
Geotab had planned to host in-office Earth Week initiatives to raise awareness about the everyday actions that harm the environment, and to encourage alternative habits that sustain it. This year, however, with the majority of employees working from home, we adapted our Earth Week program to be a virtual experience.
Geotabbers also participated in five challenges for each day of Earth Week. Day 1 featured a spring cleaning challenge, collecting items for a future donation drive in-office; Day 2, a zero-waste lunch; Day 3 an "Earth hour" challenge; Day 4, upcycling; and Day 5, a vegetarian lunch challenge, in lieu of our normal in-office Friday Lunch.
Geotabbers embraced the challenges with enthusiasm, posting photo entries in the company-wide chat room. Winners and special mentions were awarded prizes in each category. (To see some impressive, quarantine-friendly results, scroll through @InsideGeotab on Twitter, Facebook and Instagram.) The new Geotab Recipe Book is growing every day, and there was also a significant uptick in participation in our "Reduce, Reuse Recycle" chat room, where employees share tips on how to live sustainably, beyond Earth Week.
See also: Increase sustainability with the Green Fleet Dashboard
Geotab is committed to helping businesses become more efficient and productive while reducing environmental impact. Learn more about our sustainability solutions for fleets.
Take a look at current job openings at geotab.com/careers. Learn more about life at Geotab by following @InsideGeotab on Twitter, Facebook and Instagram.
---
If you liked this post, let us know!
---
Disclaimer
Geotab's blog posts are intended to provide information and encourage discussion on topics of interest to the telematics community at large. Geotab is not providing technical, professional or legal advice through these blog posts. While every effort has been made to ensure the information in this blog post is timely and accurate, errors and omissions may occur, and the information presented here may become out-of-date with the passage of time.
Subscribe to the Geotab Blog
Sign up for monthly news and tips from our award-winning fleet management blog. You can unsubscribe at any time.
Republish this article for free
Other posts you might like