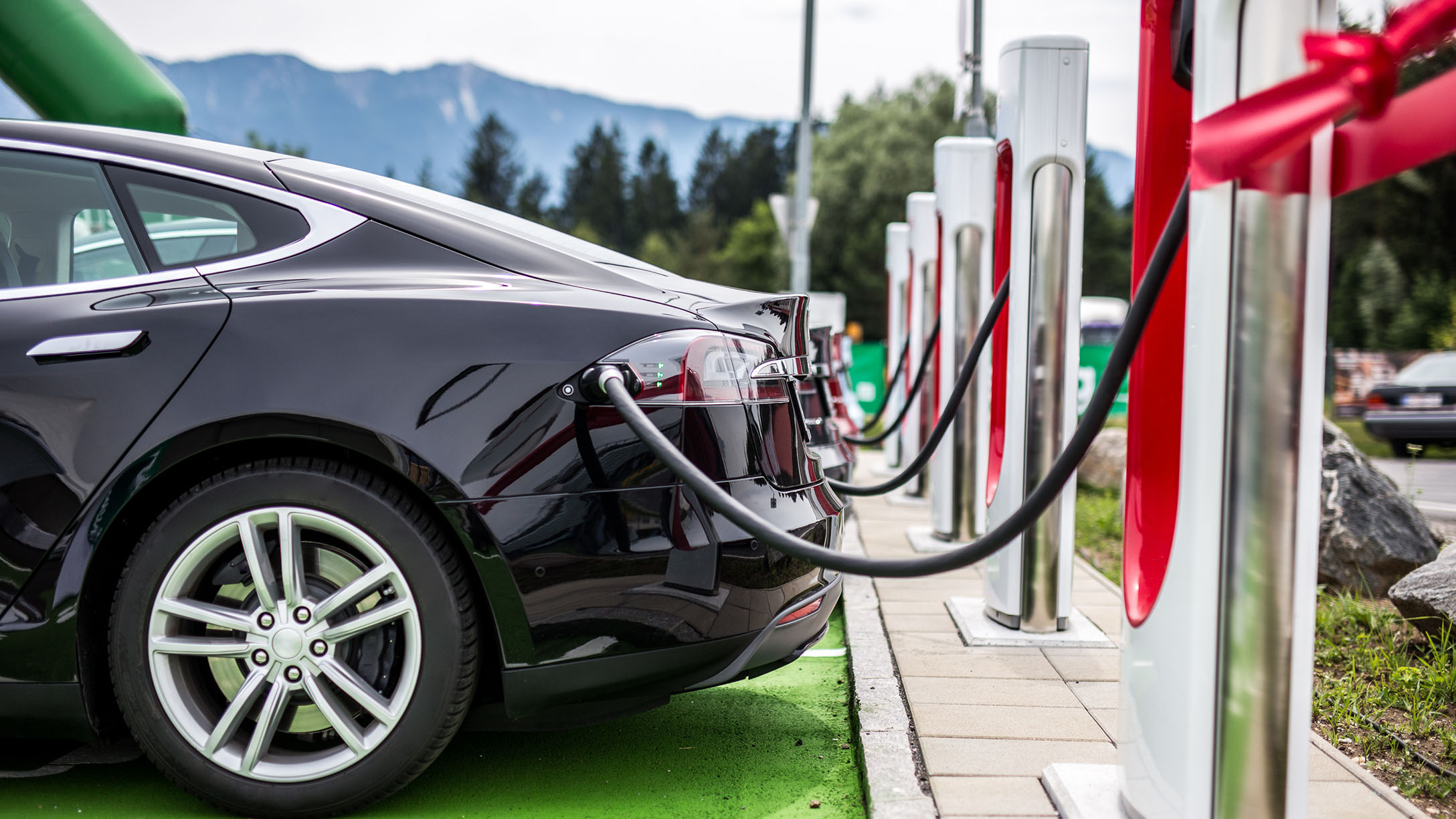 Federal electrification plans need a telematics boost
---
Federal mandates are pushing government fleets to add electric vehicles and telematics is the key to ensuring a smooth electrification journey.
The Biden Administration has made it abundantly clear they plan on taking giant strides forward in the near future to ensure that fleets make the transition to electric vehicles. And that plan definitely includes the federal fleet.
The current federal fleet of vehicles is estimated to be around 645,000 models spanning civilian agencies, military organizations, work trucks as well as public transit and emergency services. It will be a tremendous undertaking to electrify that many vehicles but in order to create the type of impact Biden is looking for, it's also a necessary step if the rest of the commercial fleet in the U.S. is to follow suit.
Federal government's big EV push
The Biden administration has made several proposals looking to accelerate the transition to an electric fleet. A proposed $174 billion package of incentives and grants aimed at supporting domestic production of electric vehicles (EVs) and the build-out of a network of 500,000 EV charging stations are on the table.
Back in December 2021, Biden pushed forward on his federal sustainability goals and signed an aggressive executive order to lead by example in driving cleaner operations.The President's executive order directs the federal government to use its scale and procurement power to achieve an ambitious EV-specific goal — 100% zero-emission vehicle (ZEV) acquisitions by 2035, including 100% zero-emission light-duty vehicle acquisitions by 2027.
How is the federal government faring in meeting the EV mandate so far?
The General Services Administration (GSA) is stepping up to facilitate the transition and has been making an effort to ramp up the government's electrification efforts with activities including:
Developing an aggressive plan to rapidly electrify the federal fleet
Participating in the White House's Council on Environmental Quality (CEQ) steering committee and working groups to craft the best solutions for electrifying the federal fleet and tackling charging station infrastructure
Co-leading (with the Department of Energy) an interagency working group that meets monthly to tackle fleet electrification.
Recognizing that switching over this large of a fleet is no easy task, it's important to make data-driven decisions during the transition and incorporating telematics into the plan is the best place to start.
Telematics to ease the EV transition
In addition to meeting the federal mandates, government fleets also reap a whole host of other benefits in electrification like lowering their total cost of ownership with fewer maintenance requirements and less expensive fuel. But in order to truly see the ROI of such a change, it can be incredibly useful to perform an Electric Vehicle Suitability Assessment (EVSA).
An EVSA uses telematics to not only help identity which vehicles in the fleet are best suited to replace with EVs, but it also helps build the business case for electrification with data-driven insights.
By analyzing the fleet's unique driving profiles and patterns, the EVSA will deliver personalized make and model recommendations that can meet job requirements with vehicles that are available in local markets. The EVSA also provides estimated greenhouse gas reductions from making the switch to electric. Combine this with a fleet electrification blueprint that analyzes the total cost of ownership and reveals the potential cost-savings of switching to EVs and fleets can now transition with confidence. Not all telematics providers are created equal when it comes to electric vehicles though, read our Telematics RFP checklist for more information.
Telematics and Geotab's EV solutions have proven themselves useful as government agencies take the initial steps to fleet electrification.
City of Seattle chose Geotab to become the greenest of green fleets
"It was an easy decision — Geotab has electric vehicles figured out," says Philip Saunders, Deputy Director of Logistics and Emergency Management and the Green Fleet Program at the City of Seattle. In order to meet lofty goals of being fossil fuel free by 2030, the City of Seattle knew telematics was the only way. Having the ability to measure electricity as a fuel in order to include it as part of the fleet's total cost of ownership calculations went a long way in measuring the costs and benefits of EVs.
In addition, tracking kilowatt hour (kWh) usage of those EVs and route mileage was key for figuring out vehicle replacements to convert to EVs. Currently, about 12% of the City of Seattle's fleet consists of battery electric vehicles with another 16% either hybrid or plug-in hybrid. With Geotab telematics, they improved the decision-making process for determining where EVs fit best in the fleet.
Government fleet operators take action
Electrification is coming and government fleets need to be early adopters in order to help pave the way for the private sector. If done properly, successful government fleet electrification will highlight the benefits of EV ownership and spark greater consumer adoption.
Let Geotab help build your roadmap to successful fleet electrification. For more information on how telematics plays a critical function in the rollout, read our white paper on government fleet electrification. Or if you're ready to start your EV journey, sign up to complete a free EV Suitability Assessment.
---
If you liked this post, let us know!
---
Disclaimer
Geotab's blog posts are intended to provide information and encourage discussion on topics of interest to the telematics community at large. Geotab is not providing technical, professional or legal advice through these blog posts. While every effort has been made to ensure the information in this blog post is timely and accurate, errors and omissions may occur, and the information presented here may become out-of-date with the passage of time.
Get industry tips and insights
Sign up for monthly news and tips from our award-winning fleet management blog. You can unsubscribe at any time.
Republish this article for free
Other posts you might like