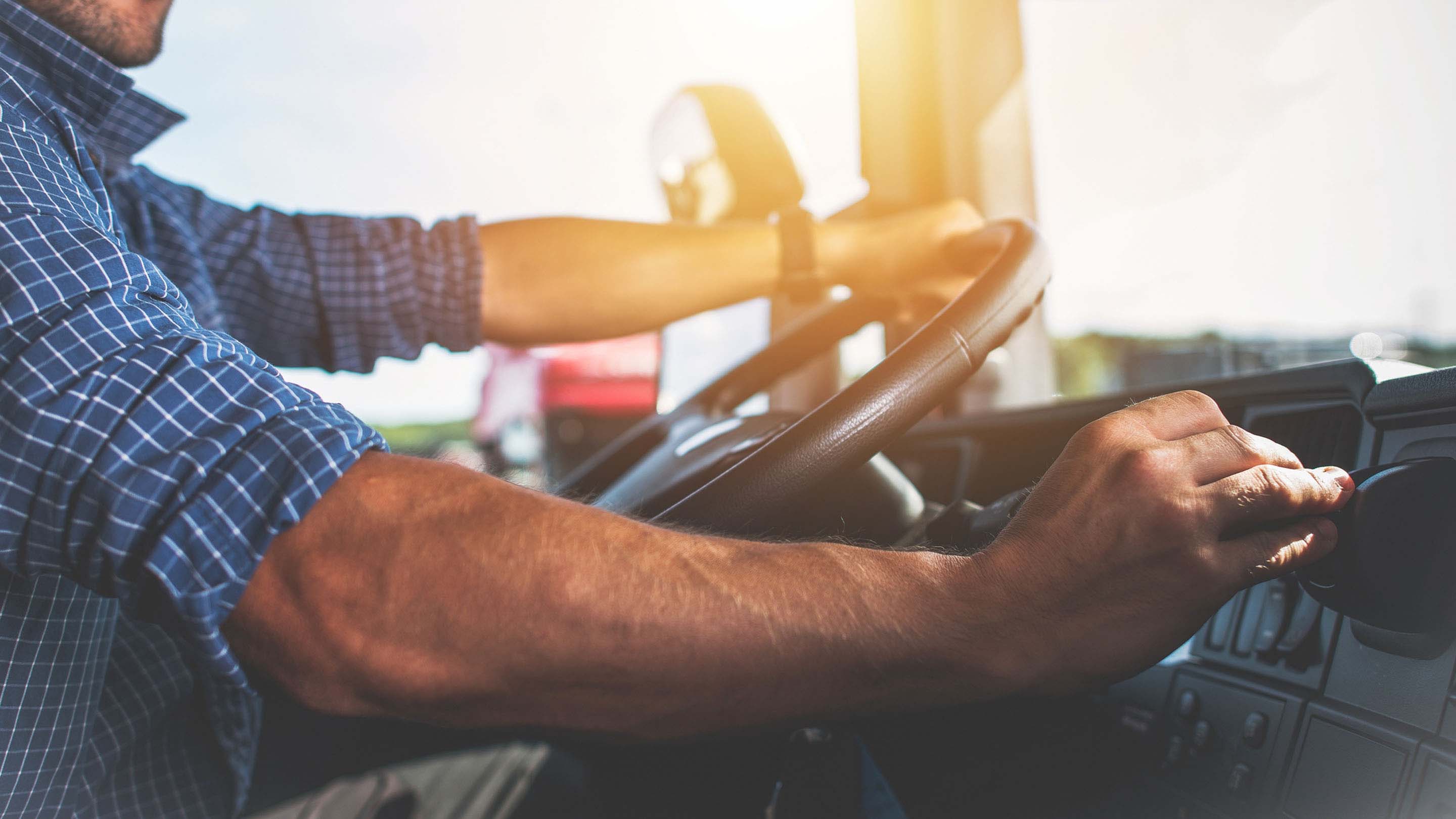 Video intelligence: Unbiased witness for fleets
---
Learn how video intelligence supports fleet managers and drivers.
It's 4:30 pm on a Friday afternoon, and one of your drivers calls in to report that they've been in a collision with a car. According to your driver, the car was speeding and lost control, crossed lanes and collided into the driver's side of his truck. Police are on the scene taking statements, and the car's passenger is rubbing their neck and requesting medical assistance. Your driver is shaken, the truck is damaged, and suddenly you have new weekend plans, as you prepare to contact your insurer and legal counsel.
Now, imagine the same scenario, but you had previously invested in a video intelligence system. When you receive the call reporting the collision, you may be able to download video footage and send it to your driver to share with the police officers on-site. The footage potentially shows the car speeding by the truck and swerving out of control, easily identifying the car driver at fault. With this information, your driver could be exonerated and could bring the truck in for repairs.
Unbiased eyewitness
Video intelligence can be an unbiased witness in the event of a collision, providing support in proving what happened and helping avoid associated costs. Besides monetary costs, collisions also take a toll on public perception of your company, employee morale, and they can even cost drivers their job or license. Having a neutral eyewitness at the scene, could make it possible to prove that the truck driver is not at fault.
Mitigate risk
More transportation and logistics companies are realizing the significant benefits of implementing systems that provide insights on trips and driving behavior. Fleets can save money by using video footage when needed in case of a collision, and also to improve driver behavior.
Video for the driver, not against the driver
Video intelligence is an invaluable safety coaching tool to help drivers see and learn from behaviors that need improvement. In fact, fleets have reported that drivers who are shown a video of their own risky driving behaviors tend to take responsibility and make greater strides toward improvements. By using video intelligence to objectively coach drivers, more safe drivers can be retained.
Thinking ahead
With the preventative value of video intelligence and streamlined driver coaching tools, the goal is a reduction in collisions once implemented into your fleet safety program. Even if one of your drivers is at fault or the collision couldn't have been avoided like in the opening scenario, video footage will still give you the proof you need to make informed decisions on how best to proceed given the situation.
If you want to learn more about how you can use video intelligence to realize ROI through protection and prevention, visit Marketplace's Camera & ADAS solutions page.
This guest post is brought to you by Trimble Video Intelligence, a Marketplace Partner Solution.
About Trimble Video Intelligence
Trimble Video Intelligence™ provides proof and protection whenever you need it, wherever you are. Our video solution was specifically designed for commercial vehicles and helps protect companies from false accident and injury claims, litigation costs, rising insurance premiums, driver and customer complaints. With the ability to identify poor habitual driving behaviors, our driver coaching tools help reduce risk and prevent potential future collisions. Trimble Video Intelligence is directly integrated with MyGeotab to deliver a scalable platform, enabling fleets to make more informed decisions and maximize performance, visibility and safety. For more details, go to Trimble Video Intelligence and click request info.
---
If you liked this post, let us know!
---
Disclaimer
Geotab's blog posts are intended to provide information and encourage discussion on topics of interest to the telematics community at large. Geotab is not providing technical, professional or legal advice through these blog posts. While every effort has been made to ensure the information in this blog post is timely and accurate, errors and omissions may occur, and the information presented here may become out-of-date with the passage of time.
Get industry tips and insights
Sign up for monthly news and tips from our award-winning fleet management blog. You can unsubscribe at any time.
Republish this article for free
Other posts you might like