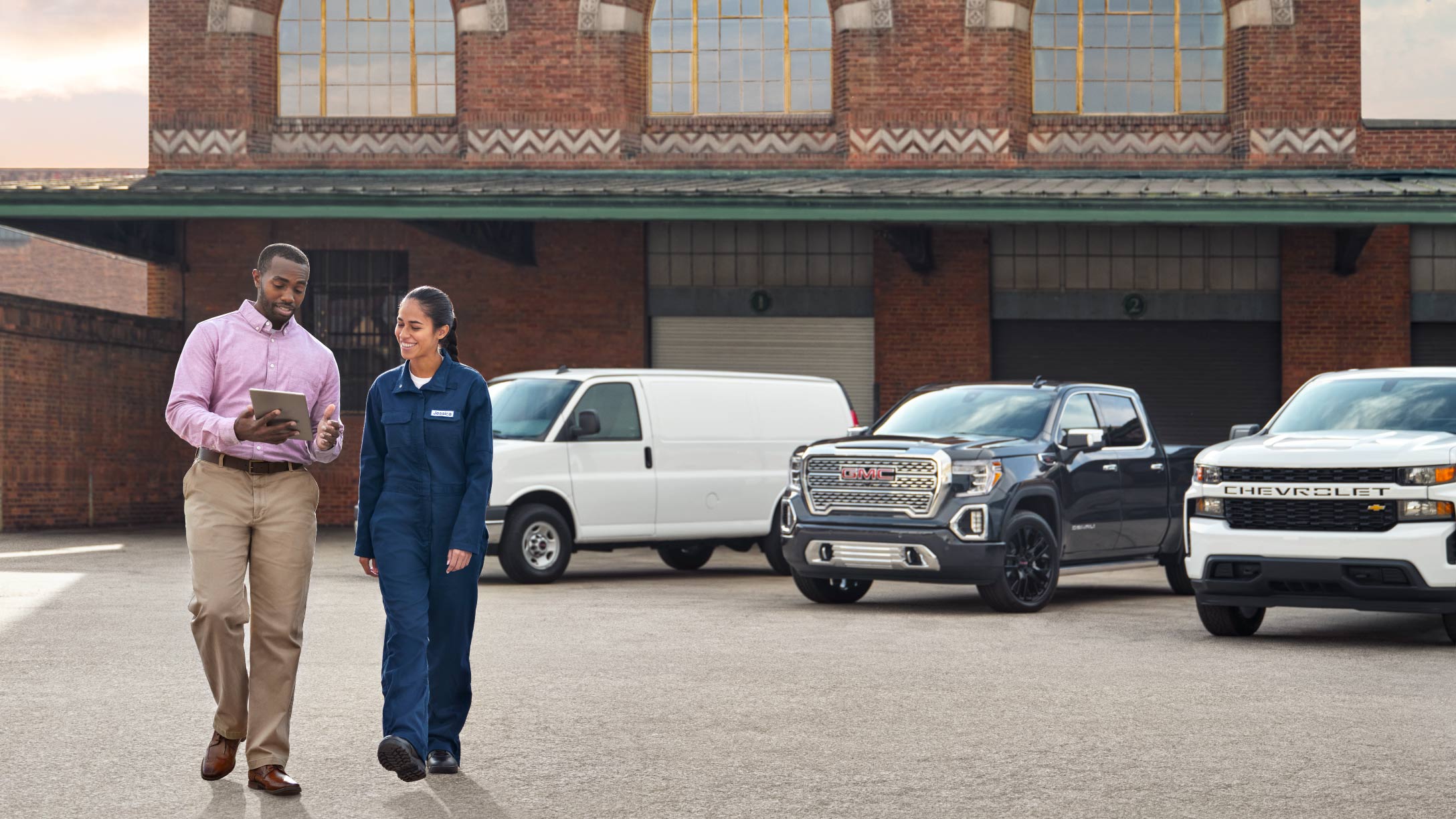 Geotab and General Motors expand integrated telematics offerings for fleet customers into Canada
Published on October 20, 2021
---
The integrated solution combines and consolidates valuable telematics data for Geotab and GM customers in Canada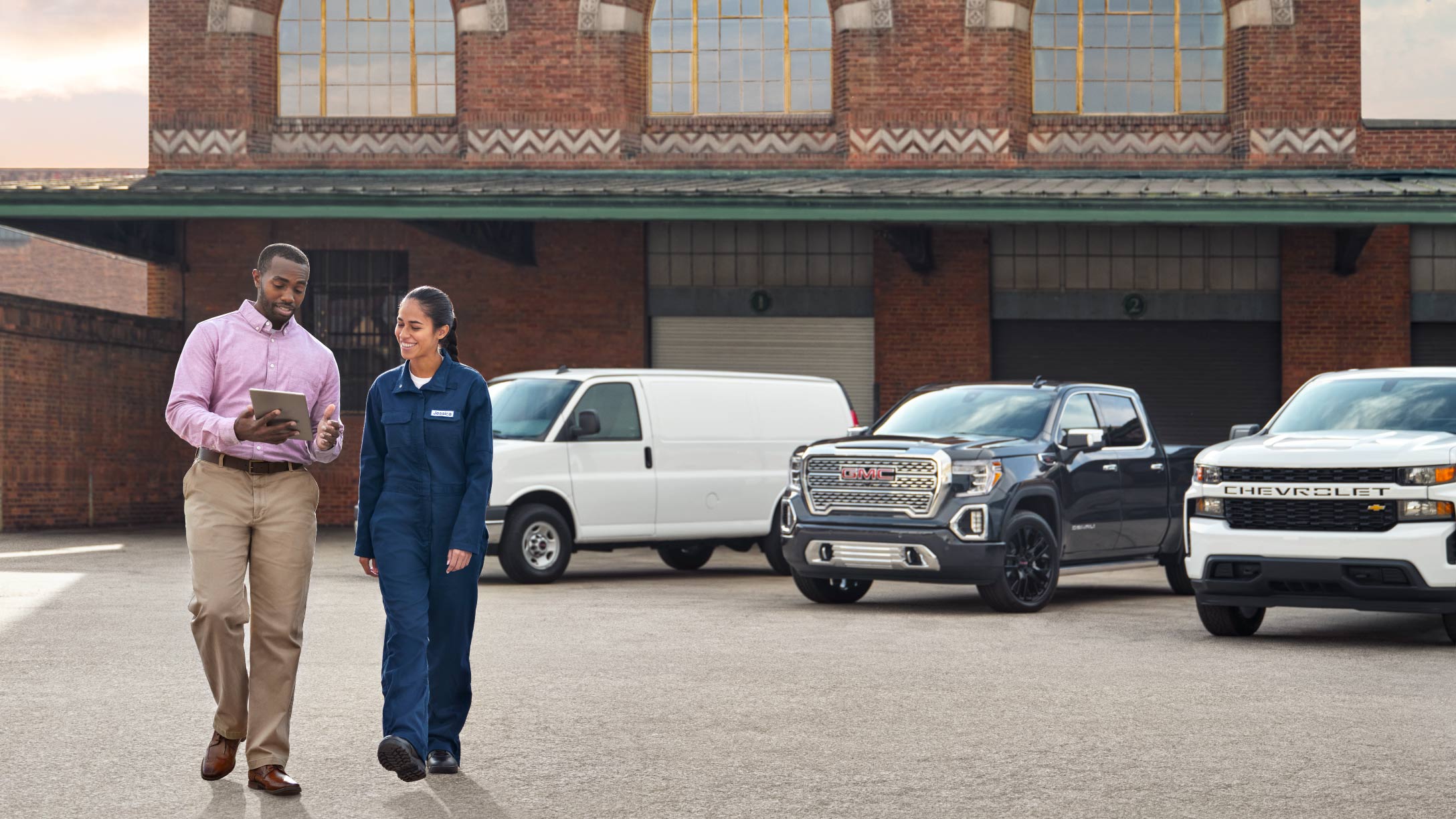 Toronto, ON - October 20, 2021 - Geotab Inc. ("Geotab"), a global leader in IoT and connected transportation, today announced the expansion into and availability of the Geotab Integrated Solution for General Motors("GM") in Canada. With no additional hardware installation required, the latest offering from GM and Geotab provides Canadian customers with the benefit of managing their entire fleet in one platform, simplifying fleet management and helping businesses make better-informed decisions.
With this integration, data from compatible GM vehicles, 2016 or newer, with OnStar embedded factory first-hardware can be securely transferred into Geotab's web-based fleet management software, integrating all vehicle data into one platform, offering businesses and fleets a seamless user experience. By enabling fleet managers to access rich proprietary vehicle data, they can generate safety reports, activity reports and measure other key metrics on one convenient platform to help optimize fleet performance.
"Fleets of all sizes are rapidly embracing innovative, data-driven solutions that can help owners and operators improve safety and reduce operating costs," said Dave Watson, Fleet and Commercial Sales Director, GM Canada. "Collaborating with Geotab allows us to further share our OnStar business solution products to benefit a wider customer base, providing them with sophisticated software and analytical tools to work quickly and efficiently, reducing the need for additional hardware."
Users can expand the functionality of the solution further with access to the Geotab Marketplace, a growing portfolio of mobile apps, software Add-ins and hardware Add-ons, that helps enable customers to tailor their fleet management solution to help meet all of their connectivity needs including improved safety, productivity and efficiency.
"We are excited to expand our relationship with GM Canada to offer all customers across the United States and Canada a complete and seamless telematics service to help better manage their fleets," said Sherry Calkins, Vice President of Connected Car Business Development. "By 2024, 82% of all manufactured vehicles will be equipped with embedded telematics. Geotab is proud to work with GM to help provide customers with improved safety, efficiency and security with a rich, holistic, all-in-one telematics data solution."
For more information on the latest Geotab and GM integration visit: https://www.geotab.com/gm/
Post Tags
---
Media Contact
Hanna Corrente
Manager, Strategic Communications & Public Affairs
pr@geotab.com
About Geotab
Geotab is a global leader in connected transportation solutions. We provide telematics — vehicle and asset tracking — solutions to over 47,000 customers in 150 countries. For more than 20 years, we have invested in ground-breaking data research and innovation to enable partners and customers, including Fortune 500 and public sector organizations, to transform their fleets and operations. We connect to over 3.8 million vehicles and process more than 55 billion data points a day so that customers can make better decisions, increase productivity, have safer fleets, and achieve their sustainability goals. Geotab's open platform and Marketplace, offers hundreds of third-party solution options. Backed by a team of industry leading data scientists and AI experts, Geotab is unlocking the power of data to understand real-time and predictive analytics — solving for today's challenges and tomorrow's world. To learn more, visit www.geotab.com, follow @GEOTAB on Twitter and LinkedIn or visit the Geotab Blog.