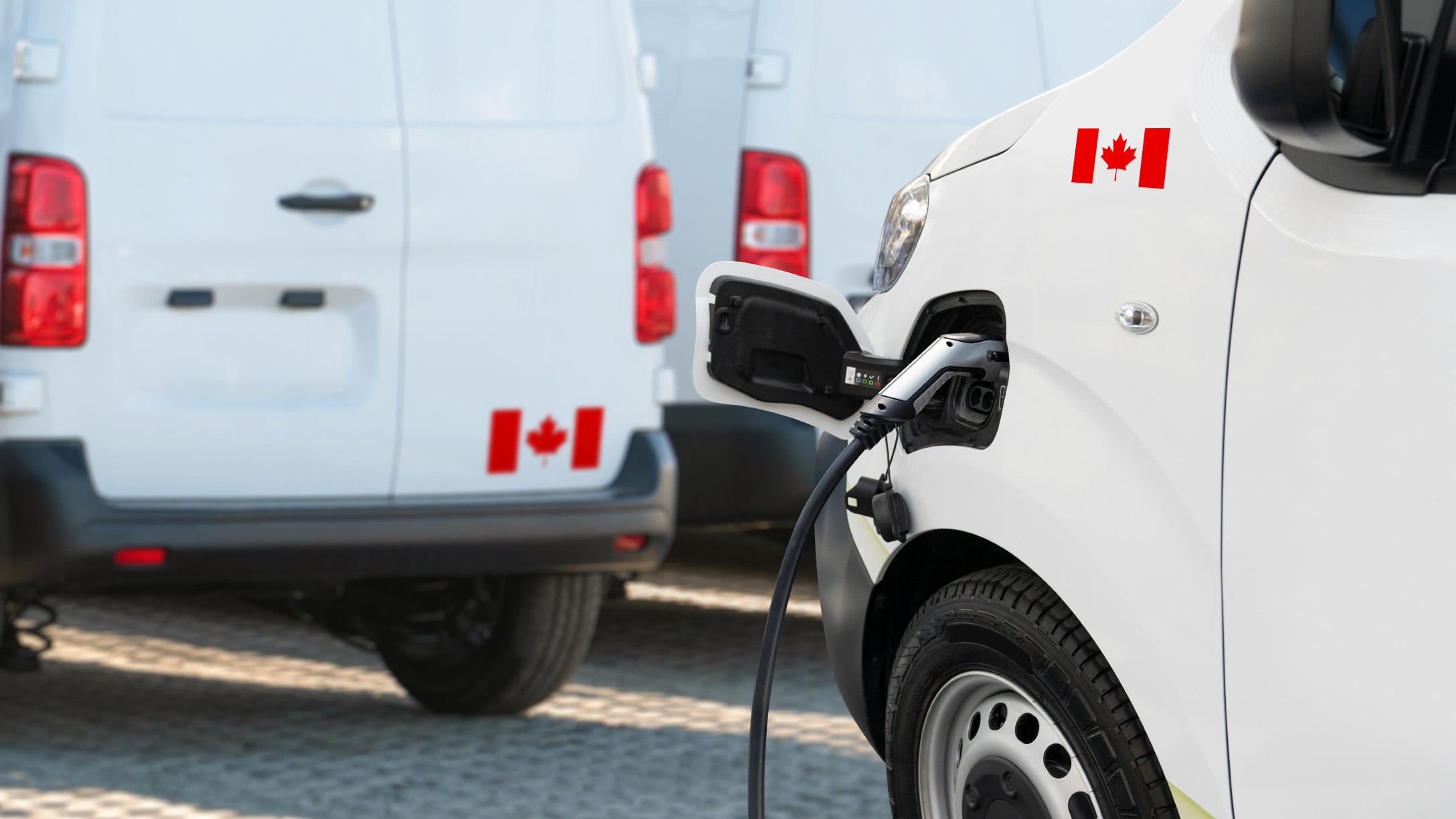 Geotab drives sustainability and safety in the Canadian market
Published on June 1, 2023
---
Shaping the future of fleet management, Geotab showcases premier Canadian innovations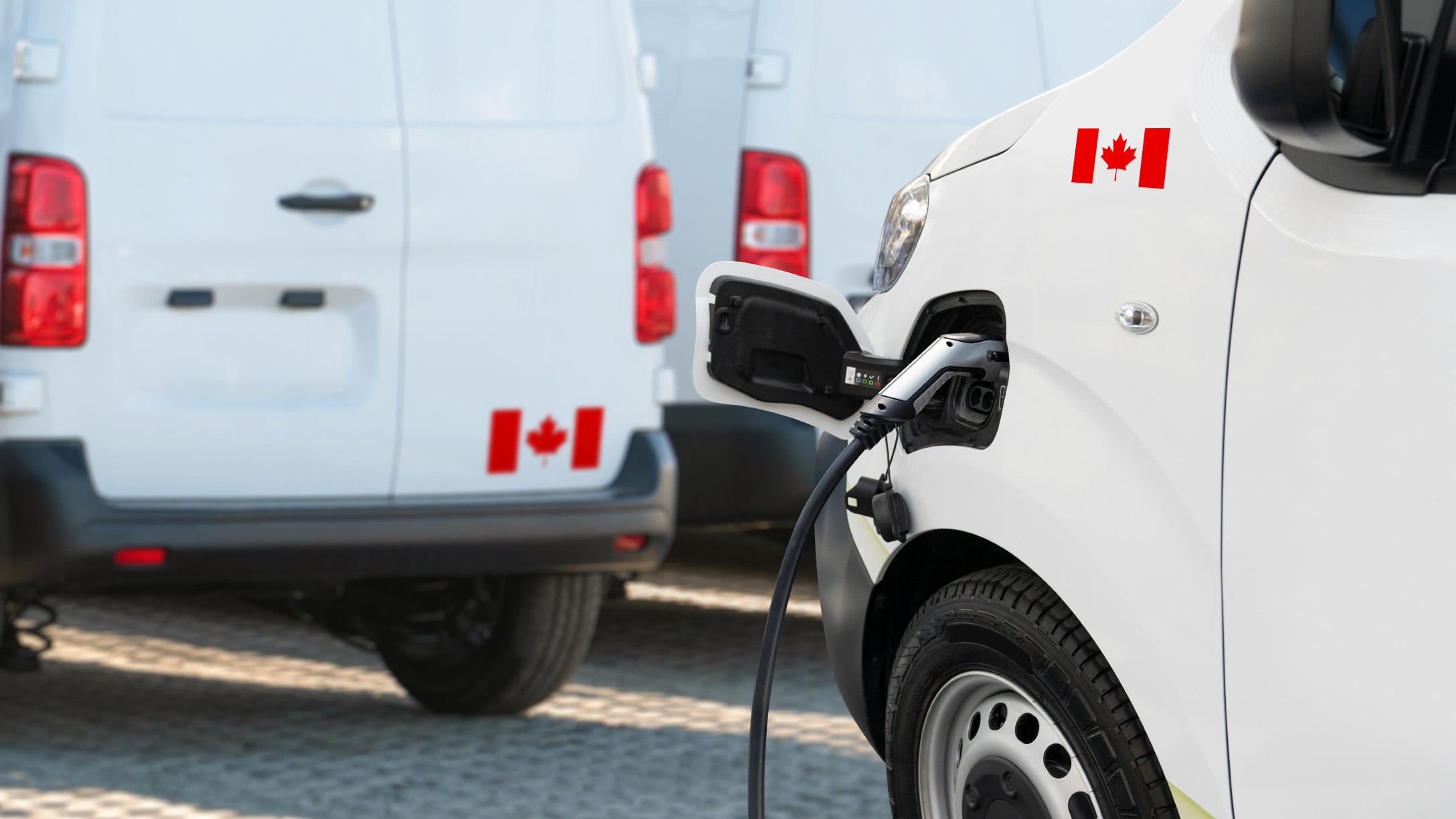 Toronto, Ontario (June 1, 2023) - In today's market, businesses look for ways to stay competitive. With high fuel costs and maintenance challenges, fleets in particular look to data insights from telematics to lower operational costs and achieve their goals. As a transportation industry partner, Geotab continues to develop innovative data-driven solutions for performance management, helping pave the way for safety and sustainability.
"You can't manage what you don't measure, today's fleets need telematics to run efficiently. Telematics is about more than understanding your business and your fleet, it's about knowing where you're spending your money and where you can save it. Geotab continues to invest in data and analytics, AI and innovation to provide companies with tools to increase safety, sustainability and reduce costs now and in the future." said Neil Cawse, President and CEO of Geotab. "Geotab has seen incredible growth in Canada through innovations that have been introduced to this market. It demonstrates that telematics really matters and it's a game changer for Canadian companies."

Transforming Canadian next generation vehicles
Geotab is a leading technology partner in Project Arrow, an initiative by The Automotive Parts Manufacturers' Association (APMA) of Canada to develop the first all-Canadian, zero-emission concept vehicle. Geotab is contributing to the development of the Mutualism partnership's intelligent cockpit, which aims to transform the driver experience in next-generation vehicles.
Mutualism is a collaborative effort among various partners to create a simplified, intelligent and personalized in-vehicle user experience. It focuses on delivering innovative and secure standard technology platforms for intelligent cockpits. Geotab's embedded telematics technology plays a crucial role in the Mutualism ecosystem, providing connected vehicle capabilities. This technology will offer drivers recommendations, insights and near real time experiences throughout their journey.
This innovation brings several benefits to next-generation vehicles, including improved safety through driver behaviour analysis, proactive safety recommendations and enhanced visibility with an exterior camera. It promotes sustainability by supporting zero-emission electric vehicle manufacturing, providing vehicle health monitoring, and assisting drivers in locating charging stations. And, the platform is designed to be expandable, incorporating data, learning and AI features, open standards and integration with other consumer platforms.
Maximizing fleet uptime and energy usage with Synop
Earlier this year Geotab, with Synop, announced a partnership that will give fleet operators in North America access to integrated EV charging and energy management within Geotab's software platform, MyGeotab. This integration addresses the challenges faced by commercial fleets when integrating electric vehicles (EVs), by combining the two platforms, fleet operators can effectively manage their EV assets in real-time on a single platform, without the need for additional hardware or installation. The integrated solution allows operators to monitor charge levels, anticipate charging times, estimate energy requirements for upcoming trips, assess fueling expenses and evaluate the energy efficiency of each vehicle. This integration helps simplify mixed fleet management and enables businesses to achieve their sustainability goals while maximizing the cost-saving potential of EVs in commercial transportation.
One integrated solution for all
Working with General Motors (GM) in Canada, Geotab announced the expansion of its integrated telematics solution. Geotab's offering allows Canadian customers to manage their entire fleet in one platform, streamlining fleet management and enabling better decision-making, with OnStar™ embedded factory hardware. The integration enables data from compatible GM vehicles with OnStar™, to be securely transferred into Geotab's fleet management software. This consolidation of vehicle data provides fleet managers with access to rich proprietary data, facilitating safety reports, activity reports and other key metrics to optimize fleet performance. Users can also enhance functionality through the Geotab Marketplace, which offers various mobile apps, software add-ins and hardware add-ons for tailored fleet management solutions.

The collaboration between Geotab and GM aims to deliver improved safety, efficiency and security through a comprehensive and seamless telematics data solution. With the growing adoption of embedded telematics in vehicles, Geotab is working alongside GM to provide customers with a holistic, all-in-one solution.

Natural Resources Canada: Revealing the cost savings potential of electrification with data insights
Natural Resources Canada (NRCan) undertook the challenge of transitioning its government fleet vehicles to electric vehicles (EVs) as part of Canada's Greening Government Strategy. Using the Electric Vehicle Suitability Assessment (EVSA), NRCan collaborated with Geotab to determine which fleet vehicles were best suited for EV adoption. The EVSA provided detailed vehicle usage data, insights into how different EV models would fit existing driving patterns, operational cost savings and ROI calculations for each vehicle and the entire fleet. The results of the EVSAs identified 157 vehicles out of the initial 270 analyzed as suitable for replacement with lower-carbon alternatives, potentially resulting in $1.3 million in savings and a 30% reduction in greenhouse gas emissions across the lifetime of the new fleet.
NRCan recognized the value of telematics data and continued to leverage it for fleet performance analysis and additional EVSAs. The expanded analysis, covering 1,237 vehicles across multiple agencies, showed potential savings of $4.85 million in total cost of ownership (TCO), an average of 13.7% savings per fleet, an annual CO2 reduction of 1,200 metric tons and an annual fuel reduction of 536,000 liters. These results demonstrate the effectiveness of the EVSA and the benefits of utilizing telematics data in making informed decisions for fleet electrification.

Prioritizing safety in the City of Kelowna
The City of Kelowna in British Columbia, Canada, implemented automated fleet solutions to ensure the safety of their technicians who have varying schedules and work in different locations each day. They transitioned from a manual, paper-based system to using the "Ok Alone" app, which allows employees to easily check in and receive alerts for compliance and safety purposes. This provided benefits such as risk assessment on the fly, timely response to emergencies and improved communication between technicians and managers. The City also integrated Ok Alone with Geotab's telematics solution, which offered additional features like routing optimization, tracking routes for training purposes, and monitoring driver behavior and vehicle emissions. Overall, the combination of Ok Alone and Geotab proved to be a valuable management tool, providing location visibility, safety assurance and streamlined field work assessment.

To learn more about Geotab's sustainable fleet solutions, visit https://www.geotab.com/sustainability-journey/.
---
Media Contact
Hanna Corrente
Manager, Strategic Communications & Public Affairs
pr@geotab.com
About Geotab
Geotab is a global leader in connected transportation solutions. We provide telematics — vehicle and asset tracking — solutions to over 47,000 customers in 150 countries. For more than 20 years, we have invested in ground-breaking data research and innovation to enable partners and customers, including Fortune 500 and public sector organizations, to transform their fleets and operations. We connect to over 3.8 million vehicles and process more than 55 billion data points a day so that customers can make better decisions, increase productivity, have safer fleets, and achieve their sustainability goals. Geotab's open platform and Marketplace, offers hundreds of third-party solution options. Backed by a team of industry leading data scientists and AI experts, Geotab is unlocking the power of data to understand real-time and predictive analytics — solving for today's challenges and tomorrow's world. To learn more, visit www.geotab.com, follow @GEOTAB on Twitter and LinkedIn or visit the Geotab Blog.