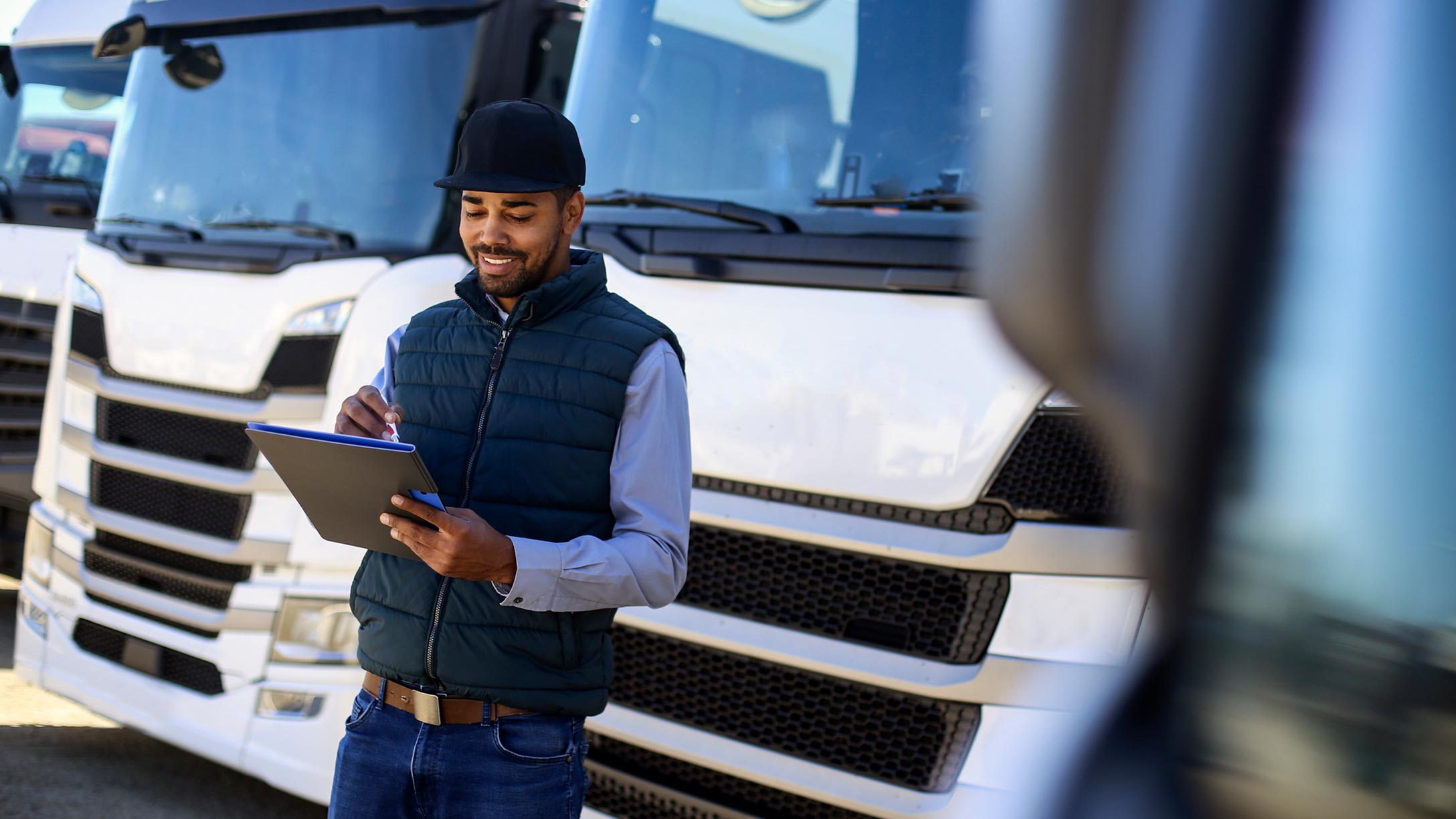 Geotab takes steps towards Canadian ELD certification
---
The Canadian ELD mandate deadline is approaching. Are you prepared?
On May 5, 2021 the CCMTA released an announcement providing details around the soft enforcement period, specifically highlighting that it will end on June 12, 2022. At the end of this period, it will be mandatory for drivers that are keeping a daily log of their driving records to use an ELD (Electronic Logging Device).
Cross-border and Canadian fleets need to start investing in an ELD solution that will help save money and time as it is very critical to the success of their business and Geotab understands the importance of this. Read on to learn all the steps necessary to obtain Canadian ELD certification.
How does Canadian ELD certification differ that in the U.S.?
In Canada, ELDs cannot be self-certified. Instead, Canadian ELDs need to be third-party certified. The certification can be done by an accredited organization that will make sure that the proper regulations set by the Canadian government are being followed.
However, in the U.S, ELDs are self-certified by the manufacturer and do not require a third-party approval. This means that vendors can self-certify their ELD but that does not necessarily mean they meet the requirements before certifications.
Canadian ELDs will look to the Technical Standard for Electronic Logging Devices for requirements that are to be followed.
This process includes different steps that Geotab has already begun.
What happens when Geotab is certified in Canada?
Geotab's name along with the other vendors that are certified will be added to a list on Transport Canada's website.
The list of each certified ELD will also include the following information:
Vendor name
Version of the technical standard it complies with
Software version
Product model name and number
And other details of the certification
Every four years, ELDs in Canada will have to be recertified.
Implementing key ELD features for Canadian fleets
In its newest build, Geotab Drive has already implemented a few key features for Canadian fleets. One of the Hours of Service updates is a new functionality for ELD transfers in Canada.
In order to comply with Canadian ELD regulations, functionality for drivers to transfer their compliance data at roadside inspections using an email service will become possible. To transfer data, drivers will enter an email address as well as any additional comments in the Drive App. The recipient will then receive an encrypted email with the driver's compliance data in a CSV and PDF file of the compliance logs from the last retention period, which is usually 7-14 days depending on the ruleset.
A majority of the changes for Canada exist within the development of the back-end software. For the driver, the experience will be very similar to their day-to-day use of the system in the U.S. or what users have already been accustomed to in Canada.
Many changes will continue to get implemented to help enhance functionality for Canadian and cross border fleets. Read more about recent updates to Geotab Drive.
Geotab's Canadian ELD certification
The Canadian ELD certification process includes many different steps which Geotab is at the forefront of and working hard behind the scenes to complete. One step includes the development of new features required by the mandate, which is included in the upcoming release of MyGeotab. The certification itself includes paying an upfront fee to the certification body, testing hundreds of use cases with a real world application and on-going yearly testing to maintain compliance.
Geotab is committed to making sure we have a solution that complies with every regulation so that our customers are never found in violation.
For more information on Geotab's solution for electronic logging or to request a demo, visit geotab.com/eld.
Original publish date March 4, 2021.
---
If you liked this post, let us know!
---
Disclaimer
Geotab's blog posts are intended to provide information and encourage discussion on topics of interest to the telematics community at large. Geotab is not providing technical, professional or legal advice through these blog posts. While every effort has been made to ensure the information in this blog post is timely and accurate, errors and omissions may occur, and the information presented here may become out-of-date with the passage of time.
Get industry tips and insights
Sign up for monthly news and tips from our award-winning fleet management blog. You can unsubscribe at any time.
Republish this article for free
Other posts you might like