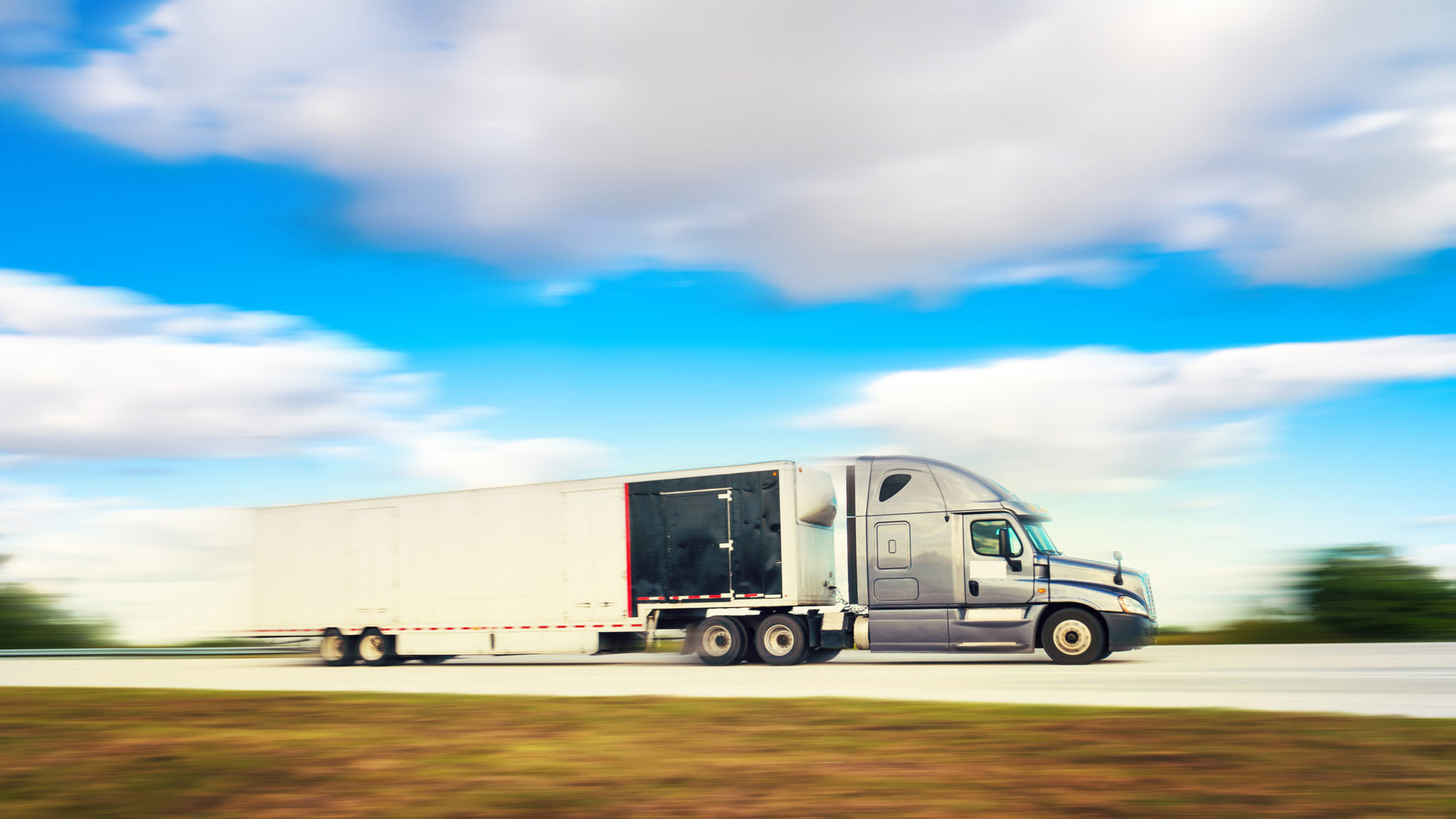 Canadian ELD: Does your ELD have to break the bank in Class 8?
---
Learn how ELD solutions can be a cost-effective option for Class 8 fleets.
Choosing an ELD provider that does not overcharge is very important. The Canadian ELD mandate is coming into effect this year. Which vendor is the right choice for your fleet?
In this interview, Robin Kinsey, Leasing Business Development Manager at Geotab, discusses ELDs for Class 8 trucks and how to find out if you're getting the best value — or overpaying.
What is needed for a Class 8 truck to be ELD compliant in Canada?
On May 5, 2021 the CCMTA released an announcement providing details around the soft enforcement period, specifically highlighting that it will end on June 12, 2022. At the end of this period, it will be mandatory for drivers that are keeping a daily log of their driving records to use an ELD (Electronic Logging Device).
An ELD is a certified device that automatically logs the driver's driving time and duty status by using engine data. The device must be certified by an authorized third party in order to qualify to be used in Canada. Ask your vendor what their plans are to become certified.
See also: Geotab takes steps towards Canadian ELD certification
Why is it important to work with a scalable telematics and ELD provider?
If you ask companies in the U.S. what they would change about how they handled the 2017 mandate, many of them would say they wish they had done more research regarding what vendors would work best for them. Many lacked support, reliability of their product or they just decided to get out of the business leaving their customers scrambling to find another company to work with.
The good news is that through Canada's certification process, it will eliminate these issues. There are still a number of key questions to ask like such as:
Since 2017, how many outages have you experienced either with all or some of your customers?
When regulations changed, were you able to move quickly enough and make those changes within your solution on the date subscribed?
Which ruleset and exceptions do you support?
Can the driver speak with someone at 3:00 a.m for assistance?
Think about these questions and your level of support so far to know if your money is being invested in the right place.
What are your thoughts on an ELD as an investment versus as a cost?
The ELD mandate gives companies the opportunity to leverage data that they might not have today in near real-time. Remember: you cannot monitor what you do not measure. With an ELD, you will know in near real-time when your driver goes into violation, if he/she is abusing exemptions, which drivers are available and how much time they have left to drive in addition to being able to act quickly for DVIR defects.
But in addition to an ELD, the telematic solution gives you much more data that you can leverage to make intelligent business decisions. When making the decision of which ELD solution you should go with, look at the whole picture not just at the ELD.
What are some long term costs associated with ELD? How can this be controlled?
ELD solutions will typically have a monthly recurring cost associated with it plus in many solutions, the company will provide the driver with a type of mobile device (phone or tablet) for the driver application.
I would highly recommend using a type of machine-to-machine (M2M) solution for the mobile device. An M2M solution is a technology solution used in remote monitoring, asset management and control of the equipment. This is to ensure the driver is not downloading movies and over burdening the data consumption on the mobile device. In this way, the fleet company has total control over the applications on the mobile device and what they can be used for.
See also:
What is an electronic logbook?
Transport Canada ELD mandate: What fleets should know
How can a Class 8 fleet make ELDs cost-effective, keeping in mind other integrated solutions like camera solutions, workflow and TMS?
When selecting a telematics provider, look for an ELD solution that will grow with you and support other solutions that your fleet uses.
Many transportation companies have a Transportation Management System (TMS) or something similar where they manage their loads for their company. In many cases, they need to communicate the load information with the driver via technology. They also will want to track that load when it arrives and departs at a specific location. This is normally done by a driver communication application or there are many other applications that you may want to consider such as: cameras, tire pressure monitoring, Weigh Station ByPass and Toll ByPass.
Make sure the solution you choose can be easily expanded via both additional hardware and software with little or no cost for the integrations.
Why are vendors serving Class 8 expensive and how does Geotab compare?
Traditional telematics solutions have been extremely expensive in the past but the good news is that over time, solutions like Geotab have driven the cost down. Today, there is a huge range of pricing that fleets can choose from. With that being said, it is even more important to understand exactly what you are getting when you sign up with a telematics company.
Not all vendors today are equal in their capabilities and may not truly meet your needs. Geotab is one of the most affordable solutions available today and provides tremendous value with rich data and emerging technology which can help your fleet in many ways.
What makes Geotab a cost-effective ELD solution?
Geotab has different rate plans such as Base, Regulatory, Pro and ProPlus. A customer can begin at any plan and move to a different plan very quickly as their business changes.
Our ELD solution allows management to be notified before the driver actually goes into violation, saving them from possible fines along with any negative impact to their CSA score. Management can also monitor exemptions to prevent abuse.
As well, Geotab Drive reminds the driver not to log in if it will cause the driver to be in violation. For example, if the driver tries to log in 15 minutes before a full 10 hour reset, we prompt the driver by informing him that if they log in, it will cause a violation.
Geotab has unlimited reports based on all of the data sets which can be run when needed or scheduled to be delivered to an unlimited number of users at whatever frequency you desire.
With millions of active subscribers and over 20 years of experience, Geotab understands our customers needs and provides the right solutions to solve their problems and make jobs easier.
To learn more about the Geotab electronic logging solution and request a demo, visit geotab.com/eld.
---
If you liked this post, let us know!
---
Disclaimer
Geotab's blog posts are intended to provide information and encourage discussion on topics of interest to the telematics community at large. Geotab is not providing technical, professional or legal advice through these blog posts. While every effort has been made to ensure the information in this blog post is timely and accurate, errors and omissions may occur, and the information presented here may become out-of-date with the passage of time.
Get industry tips and insights
Sign up for monthly news and tips from our award-winning fleet management blog. You can unsubscribe at any time.
Republish this article for free
Other posts you might like