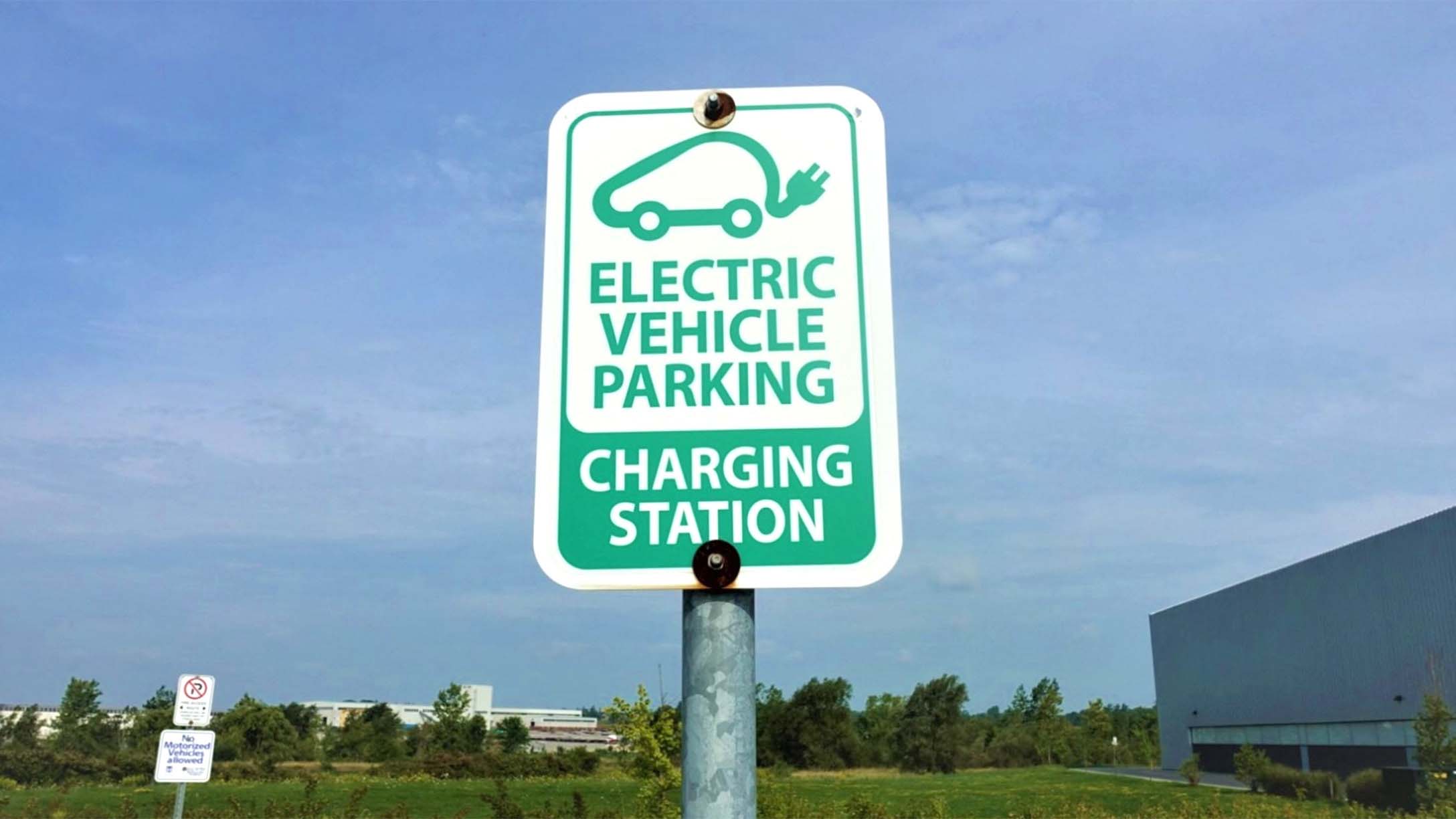 Electric vehicle sales in Canada skyrocket
There was a stunning 214% increase in YOY sales of electric vehicles in Canada during Q2 2018. Read key findings and access the full FleetCarma update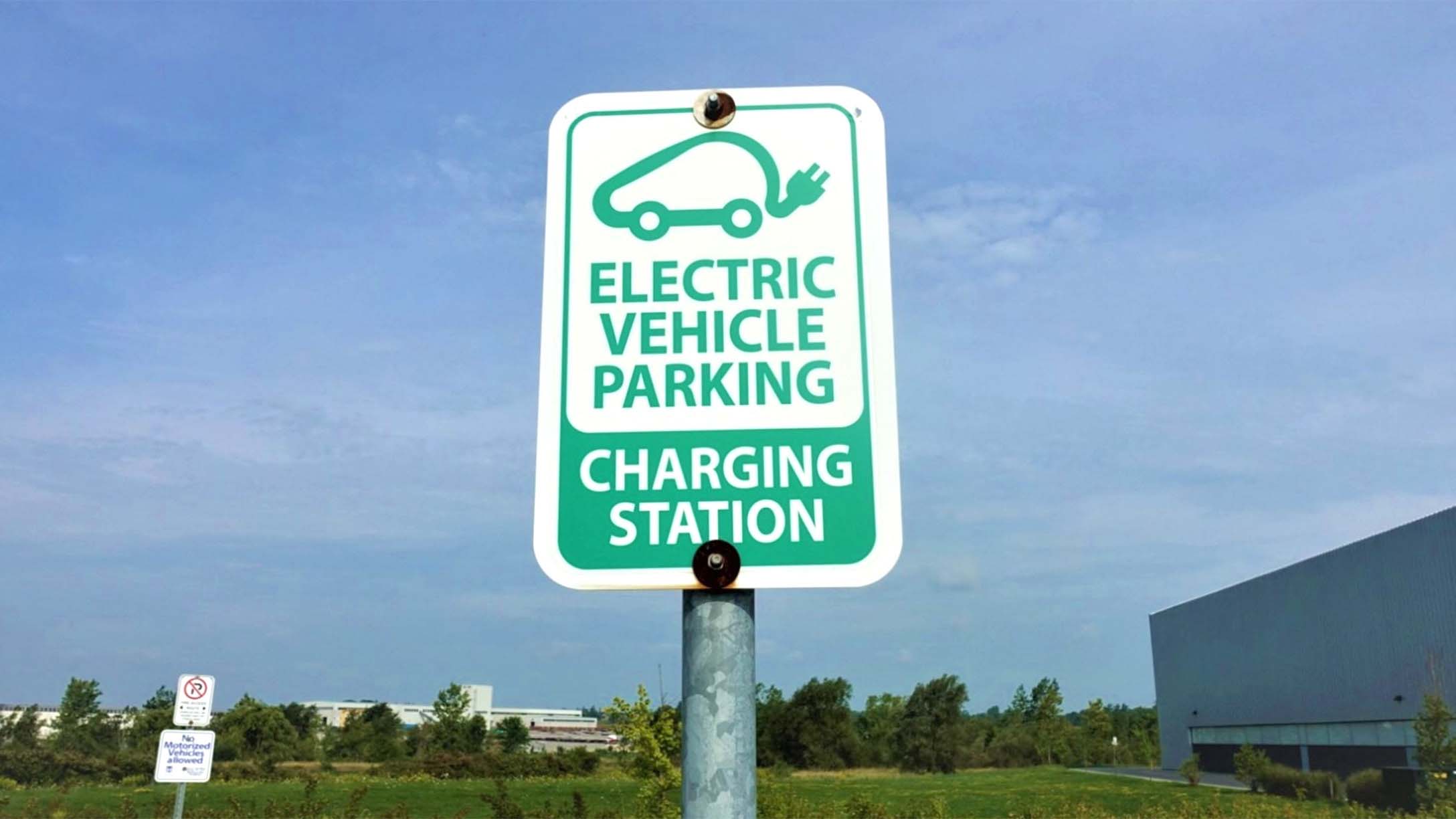 It seems like "Who killed the electric car?" is no longer a relevant question now that global electric vehicle (EV) sales are booming. Bloomberg reports a "surging demand" with a 77% increase in EV sales worldwide over the previous year. A new update by FleetCarma, a clean-tech information and technology company, also a Geotab company, confirms the same trend for EV sales in Canada.
FleetCarma Publishes Update on Electric Vehicle Sales in Canada (Q2 2018)
FleetCarma's summary of Canadian EV sales in the second quarter of 2018 reveals a stunning 214% increase in year-over-year sales. In terms of number of vehicles, there were 14,626 new plug-in electric vehicles (PHEVs) sold in Canada from April to June 2018, which far exceeds the figure from Q2 2017, which was 4,659.
In Ontario, there was a 273% increase in EV sales in Q2 2018, as compared to Q2 2017. The report, authored by Eric Schmidt, is based on data compiled from IHS, Matthew Klippenstein for GreenCarReports.com, Statistics Canada and automaker datasets.
Read the full summary here: Electric Vehicles Sales Update Q2 2018, Canada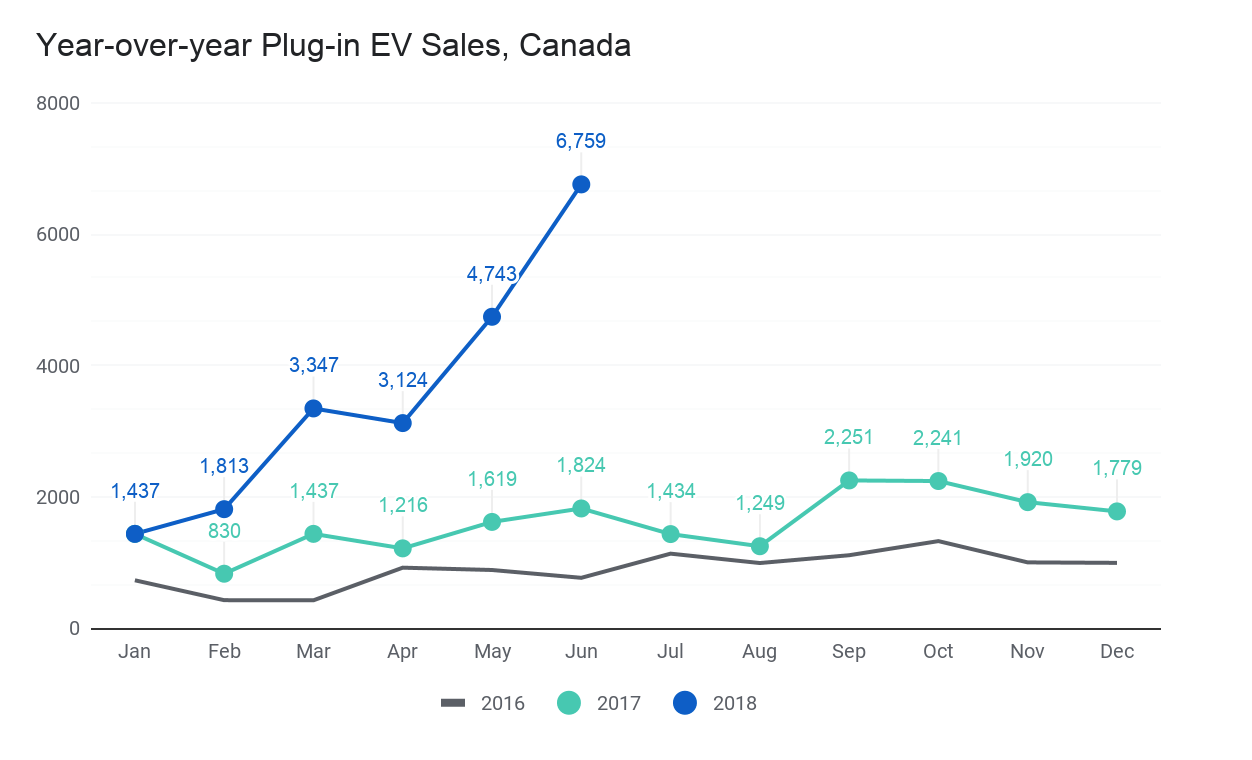 Year-over-year Plug-In EV Sales, Canada. Source: FleetCarma
What's Driving Electric Vehicle Sales?
FleetCarma points to several reasons for the rise in Canadian EV sales. The first reason is that consumers seem to be warming up to EV technology, as auto manufacturers go out of their way to improve the styling, range and power of new models and increase appeal.
Secondly, the release of the Tesla Model 3 sedan generated huge buzz and accounted for 19% of total Q2 EV sales in Canada.
Finally, a change in government in Ontario and threat of cancellation of the EV rebate program may have prompted some consumers who were sitting on the fence to go ahead and buy. The Ontario Electric and Hydrogen Vehicle Incentive Program (EHVIP) offered residents $5,000 to $14,000 CAD for the purchase of select models of new electric vehicles, up to a ticket price of $75,000 CAD. The Ontario government cancelled the province's cap and trade program, including the EHVIP, in July 2018.
What the Numbers Mean
The increase in EV sales, both in Canada and worldwide, signals a significant transition from traditional gas-powered vehicles and the internal combustion engine to electric vehicles. The Electric Vehicle Outlook 2018 from Bloomberg New Energy Finance (BNEF) reports that VW, Daimler, Nissan, Volvo and other automakers are pursuing "aggressive plans to electrify their vehicles over the next 10 years." The variety of EV models on the market continues to increase, reaching 289 by 2022, states BNEF. General Motors has also committed to go all-electric.
Despite some rollbacks on EV incentives in North America, government efforts elsewhere in the world, such as low emission zones in Europe and congestion charging in the UK, plus incentive programs in China, are helping drive EV adoption.
Last year, National Geographic announced "Electric Cars May Rule the World's Roads by 2040" based on research by the International Monetary Fund and Georgetown University. With the pace of things, we may see the transformation even earlier than that.
If you'd like to learn more about EVs and telematics, watch FleetCarma CEO Matt Stevens' talk from GEOTAB CONNECT 2018.
Learn more about transitioning to electric vehicles by reading our white paper Going electric: Making the switch to EVs
More from Green Fleet:
Electrifying Stuff: Supercapacitors and the Electrification of Vehicles
Driving a Plug-in Hybrid with Telematics: An Engineer's Story | Geotab
---
If you liked this post, let us know!
---
Disclaimer
Geotab's blog posts are intended to provide information and encourage discussion on topics of interest to the telematics community at large. Geotab is not providing technical, professional or legal advice through these blog posts. While every effort has been made to ensure the information in this blog post is timely and accurate, errors and omissions may occur, and the information presented here may become out-of-date with the passage of time.
Subscribe to the Geotab Blog
Sign up for monthly news and tips from our award-winning fleet management blog. You can unsubscribe at any time.
Other posts you might like