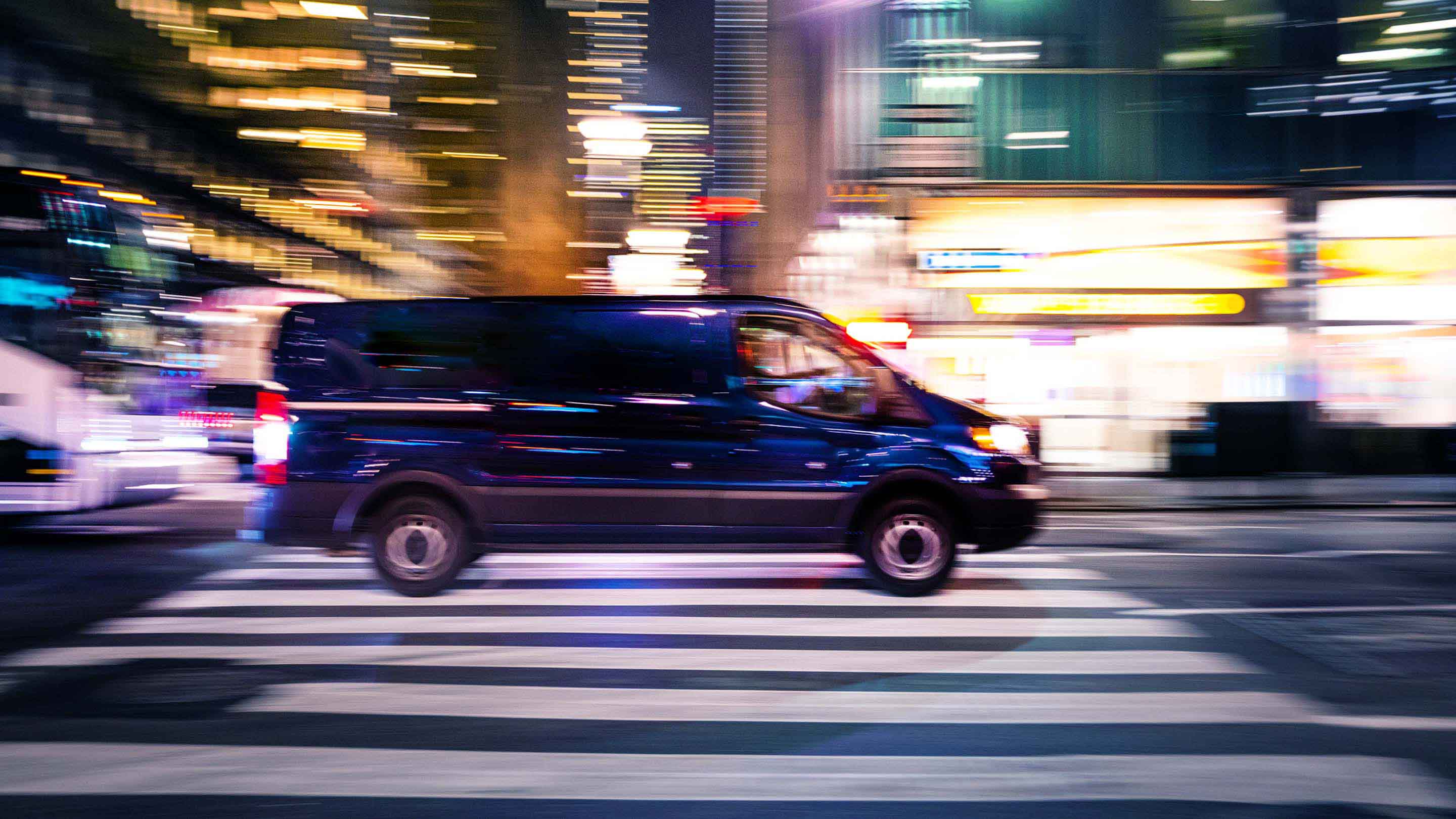 Increased speeding during pandemic underlines need for driver training
---
Now is a critical time for fleets to continue their driver training programs.
Amid the COVID-19 pandemic, with reduced commuting and fewer vehicles on the road, you would expect a safer roadway environment. However, according to the California Highway Patrol (CHP), a near-empty freeway is too much of a temptation for many drivers to resist.
See also: Podcast: Distracted driving and how fleet technology can help
Speeding increases in several major cities
The media have reported an increase in speeding tickets issued in Los Angeles and New York, even while car traffic plummets. Drivers are traveling at speeds greater than 100 mph.
This finding is confirmed by a Geotab analysis showing that the average road speed of commercial vehicles has increased during the COVID-19 pandemic, New York having the greatest change with an 20% increase. In New York, harsh braking, hard cornering, and hard acceleration also increased in connected commercial trucks.
Boston is seeing crash severity worsen, all while the number of crashes declines. The silver lining is that fewer collisions are occurring in some areas.
The bottom line: reducing speeding is critical now, as speed is a contributing factor to vehicle crashes and crash-related injuries, which places further strain on a healthcare system already challenged by the growing number of COVID-19 patients.
See also: Driver safety for speeders: Tips for your fleet safety campaign
The pressure is on for fleet drivers
As you know, the FMCSA recently relaxed hours of service regulations for the transportation of essential supplies, equipment, and persons. There is little doubt that the pressure is on for both companies and drivers to get essential goods to where they are needed and fast.
Given the above, the current environment seems to be creating roadway conditions whereby drivers are tired, under more stress, and most likely worrying about health risks and financial outcomes for themselves and their families. To make matters worse, drivers from other essential services, who are also under many of these similar stresses, are also on the road.
As staff and drivers take time off for illness or to take care of others, there is an increased likelihood that less experienced drivers and fill-in contractors will hit the road as well.
All these factors combined will increase the risk for drivers and fleets.
Increased vigilance is required
Now is the time for increased vigilance and continual driver training. Effective driver policy management by fleet managers is paramount to looking after the safety of all drivers.
Because managers are frequently pulled in multiple directions, especially now more than ever, the best way to accomplish relevant driver training is to implement behavior-based automated driver training like that from Predictive Coach. Predictive Coach assigns appropriate training without increasing the workload of your fleet and safety managers while targeting risky driver behavior like speeding, harsh braking, hard cornering, and hard acceleration.
What is Predictive Coach?
Predictive Coach is a driver training program that aims to remove the potential for human error or negligence in recognizing when intervention is required to correct dangerous driving habits. Predictive Coach actively monitors a fleet driver's behaviors and then automatically assigns the corresponding online interactive training that will help the driver improve. The solution is available as a software Add-In for the Geotab fleet management platform.
This guest post is brought to you by Predictive Coach, a Marketplace Partner Solution. Learn more about the Predictive Coach Add-In for Geotab.
---
If you liked this post, let us know!
---
Disclaimer
Geotab's blog posts are intended to provide information and encourage discussion on topics of interest to the telematics community at large. Geotab is not providing technical, professional or legal advice through these blog posts. While every effort has been made to ensure the information in this blog post is timely and accurate, errors and omissions may occur, and the information presented here may become out-of-date with the passage of time.
Get industry tips and insights
Sign up for monthly news and tips from our award-winning fleet management blog. You can unsubscribe at any time.
Republish this article for free
Other posts you might like