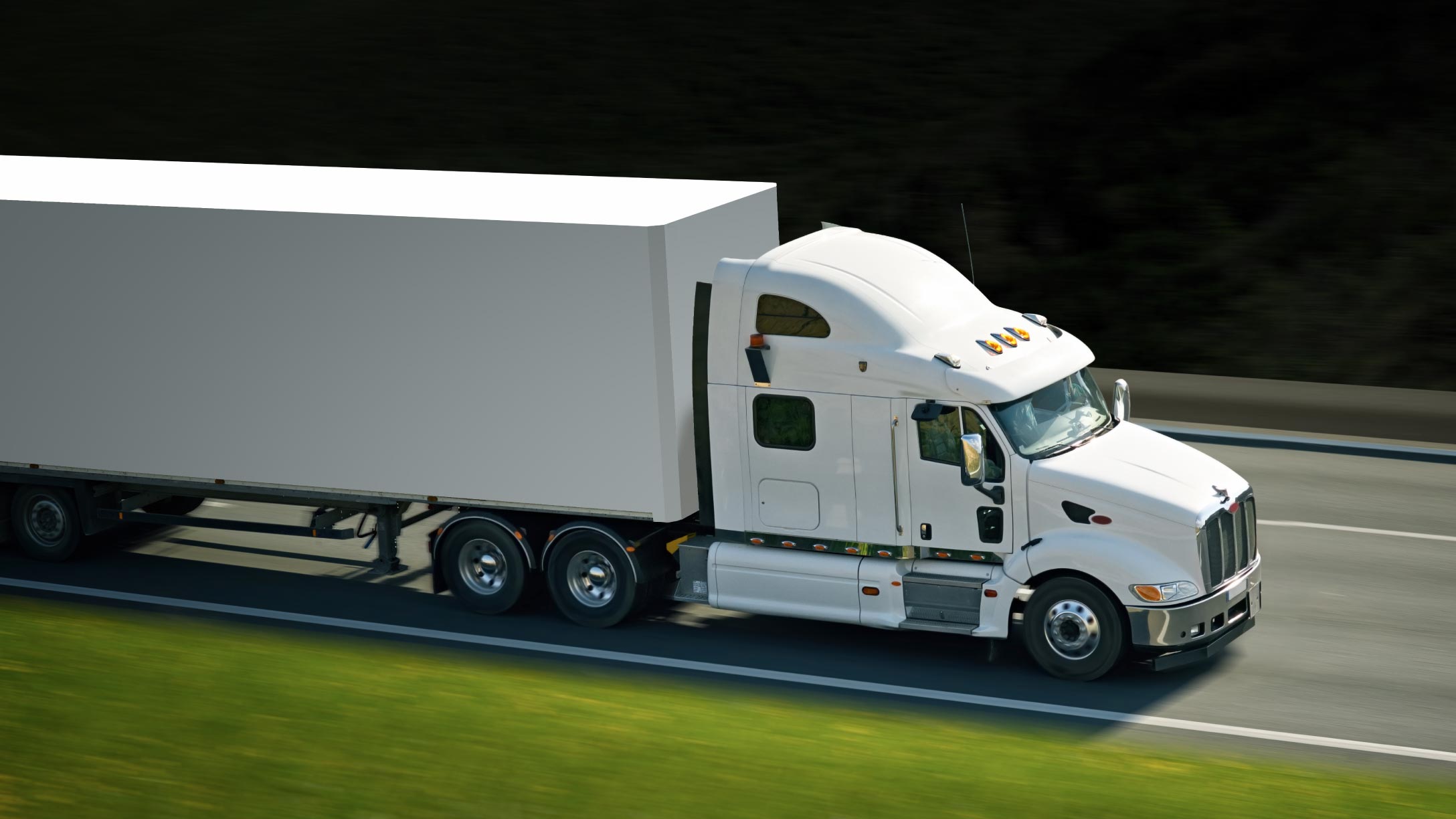 Gross Vehicle Weight Rating: GVWR for heavy loads and trucking
---
Everything you need to know about gross vehicle weight rating and why it's important to your fleet.
What is GVWR? Why is it important to consider this factor? How is it calculated? We're here to answer all your burning questions about gross vehicle weight rating (GVWR). According to the Association for the Advancement of Automotive Medicine, failure to adhere to weight capacity when loading a truck can become a major crash contributor, especially in crashes where the truck rolls over. Additionally, it can be hard on the truck's overall body, resulting in more wear-and-tear, increased maintenance costs and higher truck downtime.
So, let's get into it.
What is a gross vehicle weight rating?
First and foremost, let's talk about what GVWR is. It refers to the maximum combined weight — including the net weight of the vehicle and accessories, plus passengers, fuel and cargo — that a vehicle can consist of before it starts to become unsafe or cause damage to the vehicle.
Identifying and enforcing gross vehicle weight helps:
Drivers have complete control of the vehicle
Maintain the integrity of roads and bridges
Decrease on-road truck breakdowns
Additional terms
There are other different types of weight assignments for trucks that are useful to know, including:
Curb weight: Refers to the vehicle's weight including a full tank of fuel and all standard equipment. The curb weight does not include passengers, cargo or any optional equipment.
Tongue weight: The maximum downward force that can be safely suspended from the hitch.
Dry weight: The weight of the vehicle, not including liquids such as fuel, water, oil, coolant and brake fluid.
Towing capacity: The gross weight that a truck is able to tow behind it safely.
Payload capacity: Refers to the gross weight of anything being carried in a truck or the truck bed, including passengers.
Gross combined vehicle weight rating (GCVWR): The weight of the truck as well as its trailer.
Gross axle weight rating (GAWR): The maximum amount of weight that can be exerted on each axle.
How is a truck's gross vehicle weight rating determined?
The truck's manufacturer determines a vehicle's GVWR. They will figure out both the front and rear GAWRs using the lowest-rated components (tires, suspensions, axles, etc.) and, combined, they will dictate the GVWR. Usually, the GVWR of a vehicle is listed on the driver's side door or in the vehicle's manual.
Why is GVWR important?
Finally, you might ask yourself, why these ratings and calculations and considerations are important. Truth be told, they dictate a lot of what fleets can and can't do with their workforce.
Lower maintenance costs
One aspect of fleet ownership that managers want to avoid is vehicle downtime. It might seem as though adding a couple hundred extra pounds to a transportation truck can allow you to be more efficient, but adding excessive weight only causes its parts to break down faster. Instead of a more efficient fleet, you're left with unnecessary maintenance costs, increased vehicle downtime and a higher rate of breakdowns.
Extra weight means more pressure on the axles, suspension, tires and overall body of the truck. By adhering to GVWR, fleet managers can stretch their maintenance times and ensure that their vehicles – and their parts – aren't being put under avoidable strain.
Reliable vehicle control
The last thing you want is for a driver to lose control of a vehicle on the road, let alone a vehicle carrying more weight than it is supposed to. When trucks are overloaded, steering, maneuverability, braking and acceleration are all affected. It can be challenging for drivers to judge stopping distances, maintain control going down an incline or take a turn.
Not only is vehicle control important for your drivers, but it is vital to other drivers who are sharing the road. An overloaded truck losing control can have significant consequences for everyone involved.
Avoid liability
Safety for your drivers and others on the road should be a top priority. Part of the reason GVWRs exist is to help make sure that roadways are safe for everyone using them. If your truck is involved in a collision and it is found to be overloaded, there is a chance that you could be involved in a costly court case. With cases of nuclear verdicts on the rise, fleet managers should be doing their best to follow compliance and keep themselves out of trouble. Additionally, failure to follow your vehicle's GVWR can result in some very hefty fines and, in some cases, getting your truck impounded.
Talk to an expert
To learn more about GVWR and telematics, book a demo with a Geotab expert today.
---
If you liked this post, let us know!
---
Disclaimer
Geotab's blog posts are intended to provide information and encourage discussion on topics of interest to the telematics community at large. Geotab is not providing technical, professional or legal advice through these blog posts. While every effort has been made to ensure the information in this blog post is timely and accurate, errors and omissions may occur, and the information presented here may become out-of-date with the passage of time.
Get industry tips and insights
Sign up for monthly news and tips from our award-winning fleet management blog. You can unsubscribe at any time.
Republish this article for free
Other posts you might like