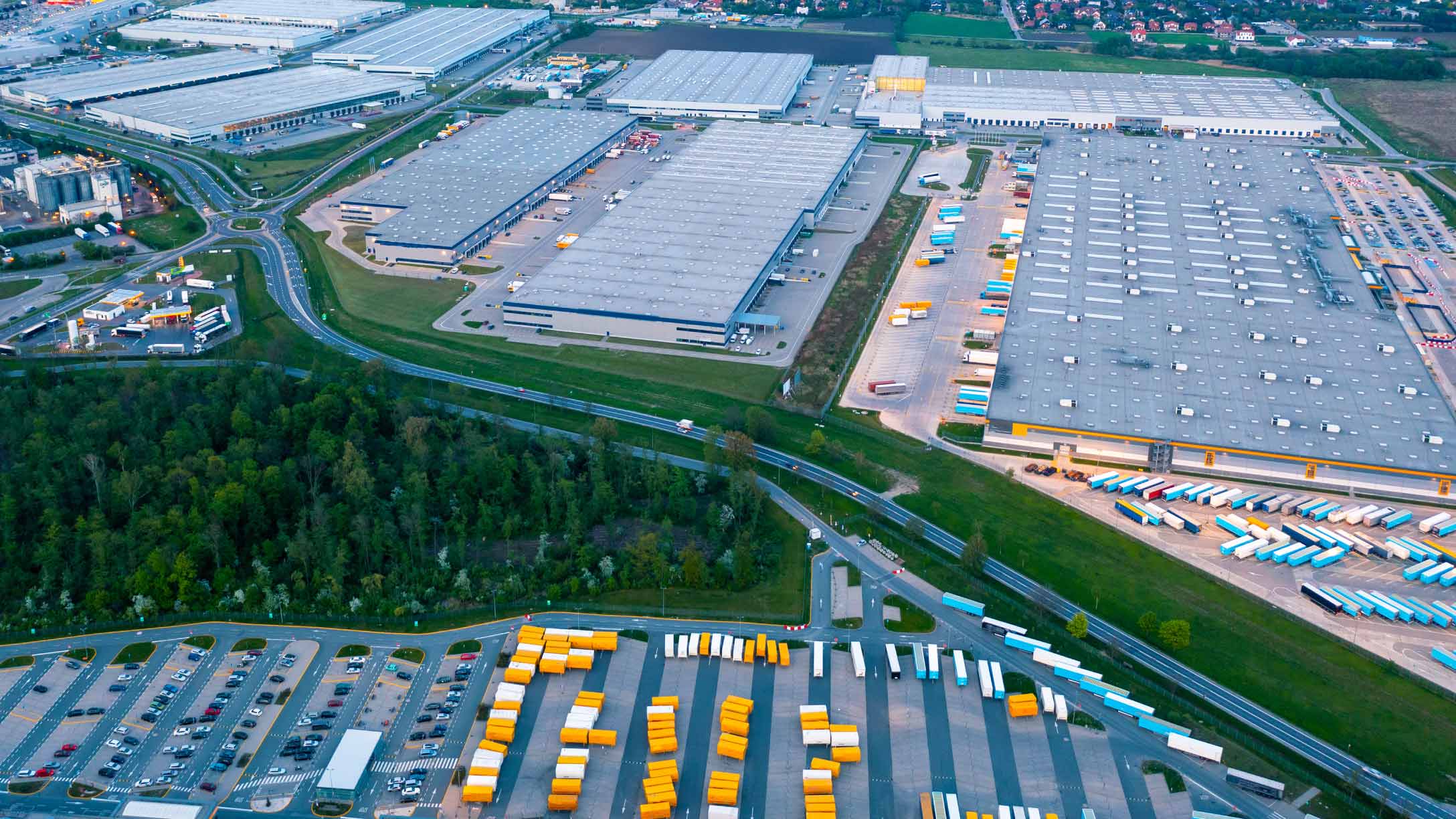 Intelligent Zoning has graduated into an Active Insight within MyGeotab
---
Intelligent Zoning records areas with high stop frequency across your fleet, and then infers new suggested zones based on your fleet movement around the area.
Over a year since its launch in January 2021, Intelligent Zoning was our most used experiment on Analytics Lab. It was also the first experiment that has graduated into MyGeotab product feature status within Active Insights!
What is Intelligent Zoning?
Zones (also known as geofences) are areas of interest that can be used to categorize offices, geographic regions, supplier facilities, yard locations, warehouses, home locations and more. Geofencing is the act of creating virtual geographic areas that triggers a specific action when a GPS tracking device enters or exits the zone.
For MyGeotab customers who use geofences, the Intelligent Zoning Engine is an API that enables automatic creation of zones for various business use cases, including but not limited to the following:
Notifications of when vehicles return to the yard
Customer and distributor zones for occasions when clients or suppliers call for delivery or pickup status updates, or for other status updates
Fueling zones to track when and where drivers fuel their vehicles
Service center zones to indicate when a vehicle is off the road for repair
Tracking how long a driver and vehicle dwells during pickups and drop-offs
Creating zones manually can be a tedious and error-prone process, and the streets and landmarks within a zone may be subject to change. Automating this process leverages the speed and accuracy of technology, while freeing up users to focus on tracking fleet performance, safety, and location.
** For performance improvements, the interface calls up to the first 100 most recent zones suggested by the model – for visibility into any additional zones, please contact us to discuss further.
What are some of the features and benefits of Intelligent Zoning?
Intelligent Zoning automates the process of creating zones, which can be tedious and time consuming for fleet managers. By using data generated from where your vehicles stop regularly, and how often they stop, this tool automatically suggests potentially relevant zones for you, with a score based on the magnitude of activity in that zone, to directly import into your MyGeotab database.
Once a month, the API looks for any net new zones, or updates to existing ones, and the tool is refreshed with updated data if there is any. Intelligent Zones is a feature that will continue to learn and evolve as your fleet continues to operate, allowing the model to keep suggesting more sophisticated and meaningful zones.
What are some of the outcomes resulting from the experiment?
The Intelligent Zoning experiment has resulted in some of the following outcomes for our customers:
Scenario

Outcome

A construction company used Intelligent Zoning to optimize routing

The company saw initial savings on fuel alone from using zones to reduce backtracking, identifying unneeded stops, and managing overall driver routing; extrapolated across their entire fleet.




Tracking drivers within their zones identify an opportunity of around ~$117K a year in fuel savings.



A manufacturing company with multiple branch locations

By utilizing Intelligent Zoning, the company's estimated driver dwell time reduced by a factor of four, and in some cases up to 10. The company also used the results of the experiment to identify vehicle trends spending 50% of stop time in non-revenue generating zones. Moreover, IZ was able to classify 87% of the trips made by this fleet.



Here is what a few of our experiment power users had to say:
"This is definitely the feature we use the most, we can't wait for it to be fully out of beta!" – Fleet Manager, Construction industry
"It works so well that I often tell customers to run their routes for a couple months and use the lab experiment rather than manually add zones." – Reseller for multiple SMB fleets
"The ease of the tool let me create relevant zones for all of our branches and not just my own; it's great I could save them all this time so easily!" – Fleet Manager, Utilities industry
How do I access Intelligent Zoning now?
To access Intelligent Zoning going forward, click into Active Insights from the left menu and it will appear as a New Zones card if any new zones are recommended by the engine on a rolling monthly basis. Please look forward to updates as part of the Active Insights product roadmap.
Please interact with us via our Community group if you have any further questions, and thank you all for your continued support and use of the platform!
You can find support documentation for Intelligent Zoning as New Zones in Active Insights on the
---
If you liked this post, let us know!
---
Disclaimer
Geotab's blog posts are intended to provide information and encourage discussion on topics of interest to the telematics community at large. Geotab is not providing technical, professional or legal advice through these blog posts. While every effort has been made to ensure the information in this blog post is timely and accurate, errors and omissions may occur, and the information presented here may become out-of-date with the passage of time.
Get industry tips and insights
Sign up for monthly news and tips from our award-winning fleet management blog. You can unsubscribe at any time.
Republish this article for free
Other posts you might like