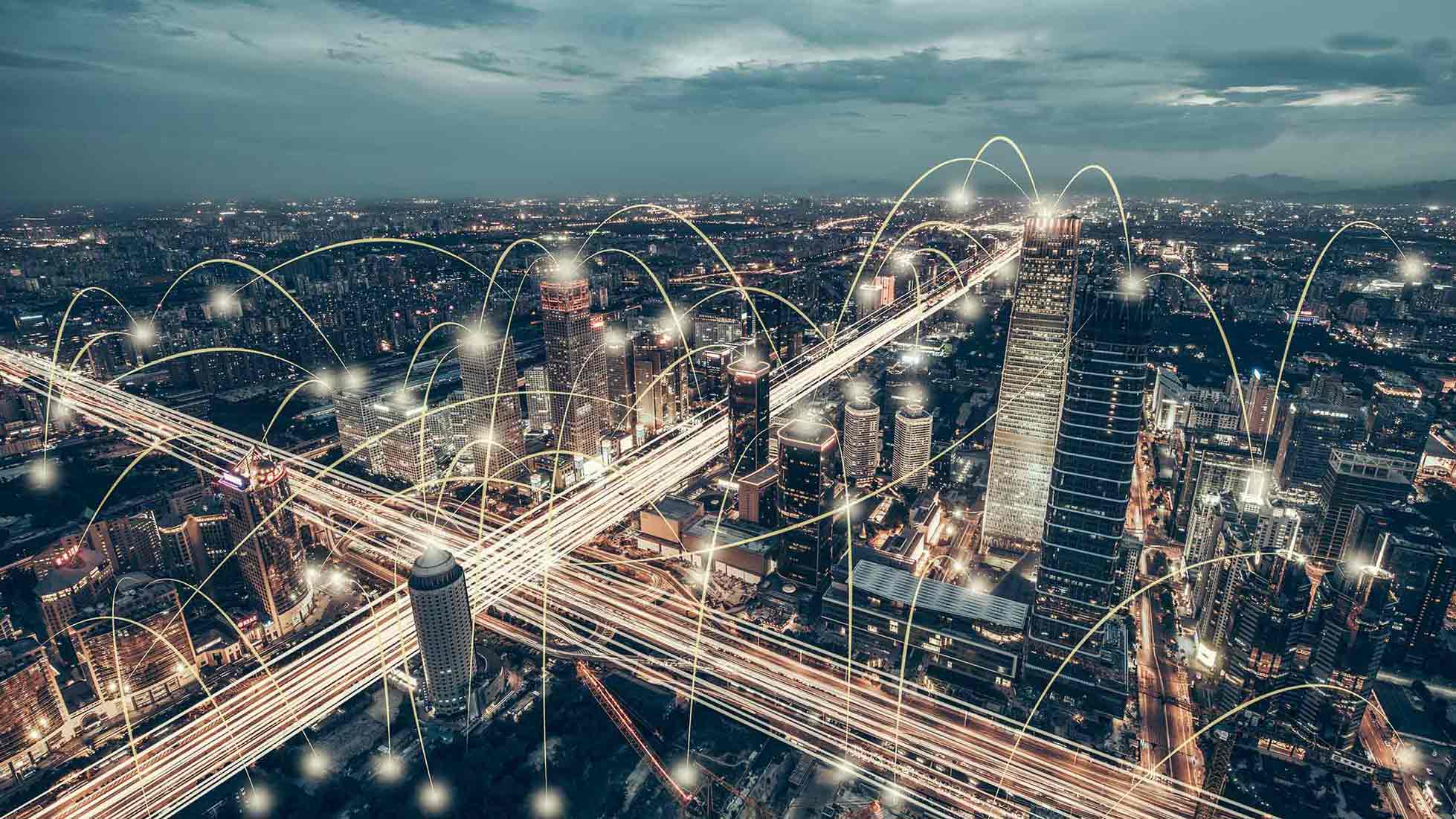 Introducing Active Insights: Push-Based telematics intelligence
---
Geotab's Active Insights is a turn-key intelligence engine that leverages the data being generated by your fleet — as well as the over 2.5M other vehicles in the Geotab ecosystem — to help you capitalize on opportunities in safety, productivity, and sustainability.
What is Active Insights?
Active Insights is your AI Fleet Manager inside MyGeotab that learns about your fleet and suggests areas where you can improve performance in safety, reliability, and efficiency. When you install Geotab devices across your fleet, Active Insights begins to accumulate critical data about each vehicle and how it is operated.
You get no shortage of data from a Geotab implementation, but taking the data generated by everything from GPS stops to engine data can add up to millions or even billions of records a day! Active Insights takes Geotab's expertise in leveraging the huge amounts of data being generated by a modern fleet and transforms it into actionable intelligence for a fleet manager.
Over time, Active Insights will learn to identify opportunities across all parts of the Geotab platform, suggesting Rules, Zones, Groups, and other features to enable you to recognize the opportunity we identified. Stay tuned as the capabilities in areas like Predictive Maintenance, Benchmarking, and even EV Suitability are added to the portfolio of things Active Insights can enable.
How do Active Insights and the Geotab Analytics Lab work together?
The Geotab Analytics Lab enables our Data & Analytics team to collaborate with our customers on "Experiments" in a MyGeotab testing environment. We gather feedback from participating customers and leverage it to shape the future of MyGeotab. Successful experiments are incorporated into the MyGeotab product suite.
Join the Analytics Lab Community group to share your experience and connect with our data experts for support on experiments.
Available data insights
New data insights in key areas of opportunity will be added to Active Insights over time. The insights that are currently available are described below:
Electrical Systems Rating (ESR)
Save time and money by using predictive maintenance analytics to schedule vehicle battery replacements. ESR determines the optimal time to replace a vehicle battery to avoid failure and prevent on-road breakdowns. Active Insights will guide you to set custom threshold notifications before a predicted battery failure to reduce cost and decrease vehicle downtime.
* NOTE: ESR is not intended to measure high-voltage battery health of electric vehicles or prevent 12V battery failure from a rapid voltage decline. This includes accidentally leaving the headlights on with the vehicle off.
New Zones (previously Intelligent Zoning in Analytics Lab)
With Intelligent Zones, Active Insights learns where your fleet stops frequently and suggests a Zone and shape you might want to apply a geofence. This saves time from manually creating new zones, but also enables the full power of the Geotab rules engine to be able to generate meaningful insights about your various types of Zones. This is a valuable tool which supports fleets with up to thousands of zones, and will see continuous improvement of polygon accuracy and ZoneType identification into the future.
U-Turn Detection
U-Turn Detection automatically identifies U-turns performed by heavy-duty (HD) trucks in your fleet. For many fleets operating Class 8-8 vehicles, any routing scenario that requires a driver to make a U-turn is considered undesirable and drives extra risk of collision. Identify where HD vehicles are making U-turns so you can find hotspots to address driver behavior or route engineering.
Start optimizing your fleet with Active Insights
Active Insights is free, and available to all Geotab customers on all rate plans. Some Insights require Pro or ProPlus subscriptions to collect the data required by the models.
You can easily find Active Insights permanently on the left side menu, under Dashboard & Analytics, in MyGeotab. Try out Active Insights today and check back often as we have new insights deploying all the time!
---
If you liked this post, let us know!
---
Disclaimer
Geotab's blog posts are intended to provide information and encourage discussion on topics of interest to the telematics community at large. Geotab is not providing technical, professional or legal advice through these blog posts. While every effort has been made to ensure the information in this blog post is timely and accurate, errors and omissions may occur, and the information presented here may become out-of-date with the passage of time.
Get industry tips and insights
Sign up for monthly news and tips from our award-winning fleet management blog. You can unsubscribe at any time.
Republish this article for free
Other posts you might like