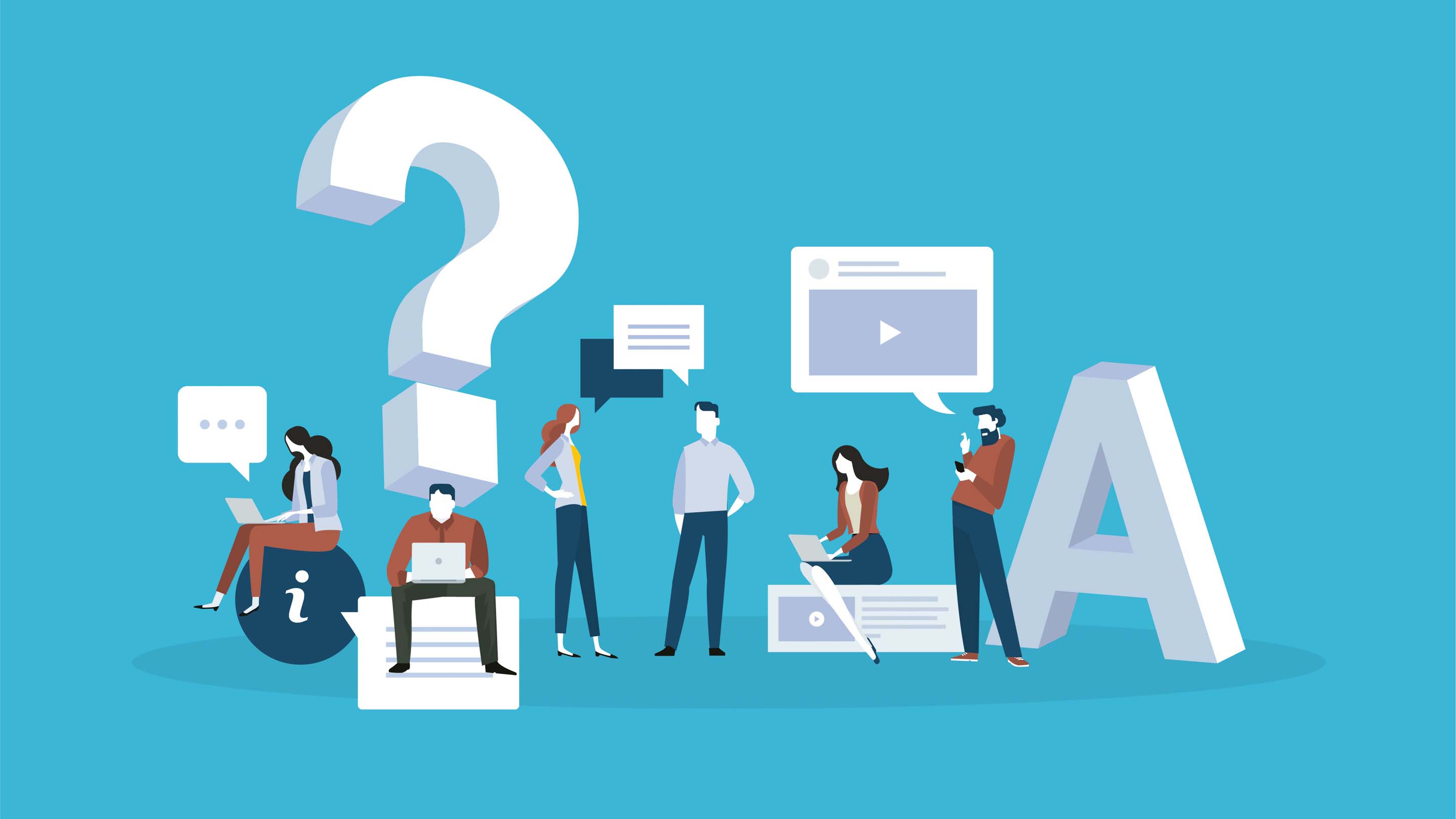 Introducing the Geotab Community
---
Your go-to resource to ask questions and get answers directly from Geotab experts and other Community members.
The Geotab Community is your new go-to resource to find answers and connect with Geotab experts online. There are many ways to use the site: ask a question, help answer a question, read articles or learn from peers — you're helping shape the future of fleet management! The Geotab Community & Support Center provides the same high-quality answers and technical solutions from Geotab's Support teams, except it's instantly available and with the added support of the entire Geotab ecosystem.
What is the Geotab Community?
The Community is an online forum for fleet professionals to connect with other fleet managers or industry peers. This crowd-sourcing of experience and knowledge allows fleet managers to tap into aspects of and uses for the product they otherwise might not have known about. Additionally, the Community provides networking opportunities to grow with fleet professionals in your industry.
On the site, Community members can easily access articles on the Knowledge Base, support documentation, browse developer questions, and join in community discussion questions.
Overview of the Geotab Community
Officially launched during Geotab Connect 2020, the Geotab Community is rapidly growing into a simple and fast option to resolve product problems and learn how other fleet managers use the Geotab platform. The Geotab Community aims to:
Provide robust, world-class support to customers.
Increase user satisfaction with our products, services and brand.
Hear what our members think and apply these insights to improve our products and services.
At the Geotab Community, fleet managers can:
Get rapid solutions to their product questions.
Learn how other Geotab customers are using the products and get inside tips and information on all the tools available.
Share their expertise with others who are facing similar challenges.
Have the ability to influence Geotab's future products.
Innovating and continuously seeking ways to improve is one of Geotab's core values. By making our knowledge and resources publicly available and encouraging user collaboration, we hope to exponentially scale the goals of empowering businesses and making the roads safer for everyone.
How to navigate the Geotab Community
The Geotab Community is intuitively designed so users can find answers to their questions as fast as possible.
To get started:
Type in your question in the search box. Before you even finish typing, suggested knowledge base articles and discussions related to your question appear and you can select the one you want to view and resolve your problem on the spot!
If you click Enter, results from both discussions and the knowledge base will populate the page. Use the filters on the left-hand side to search through just discussions (Discussions filter), the knowledge base (Knowledge filter), or both (All filter).
To return to the homepage, click the Geotab Community logo in the upper-left corner of the page.
Other options for getting started
Additionally, you can access tips for Getting Started in the community, view Geotab discussions by clicking Questions or Developers, or learn more about what you're interested in through Knowledge Base articles by clicking the associated icons located underneath the search bar.
Asking a question
Simply ask a question about any topic in both the Geotab discussion questions or developer discussion questions pages directly from the homepage by clicking Ask a Question.
Once clicked, a pop-up window allows you to choose a desired topic to Post To from a list of topic choices (identical to those in the Questions and Developers areas). Type in your Question, add Details, format your text, include links and emoticons in your text, upload images, code snippets and files, and add additional topics specifically related to your question. Once complete, click Ask to post your question to the Community. Keep in mind: To post a question you must be logged into the Community. But you can always view resources with or without logging in.
Discussion feed
If you scroll further down on the Geotab Community homepage, you will find an active discussion feed that can be sorted by Most Recent Activity, Latest Posts, and Top Questions using the Sort By dropdown menu to the upper-left of the feed. Additional filters such as All Questions, Unanswered Questions, Questions with No Best Answer, and Questions With Best Answer can be applied using the filter dropdown menu to the upper-right of the feed.
The feed also shows whether a discussion question has been responded to, marked with a Best Answer, upvoted, and how often it has been viewed. To view a discussion and its responses, click on the question or topic.
Upvoting
Users can Upvote, Answer, and Share questions by clicking the associated icons underneath the question. Users can also Upvote, Reply, and Select as Best to comments. Answers selected as best will populate to the top of the answer feed allowing other uses to easily find the most valuable answer to any given question.
Leaderboard
Located to the right of the feed you will notice the Geotab Community Leaderboard. The leaderboard is an opportunity for users to earn points for their participation and show off their knowledge to gain access to special perks offered by Geotab. As users progress in ranks, they will be contacted by the community manager with details on their earned rewards and incentives.
How to Login to the Geotab Community
You can login to the community through single sign-on (SSO) via MyGeotab, MyAdmin, Gmail, LinkedIn, and Facebook. To login to the Community, simply click Login in the upper-left corner.

Click the drop-down arrow next to Select a user type. Then select your user type from the list of values and enter credentials. Geotab Customers can enter their MyGeotab email, password, and optionally database name and click Login to sign in. Geotab Resellers and Geotab Partners can use their MyAdmin email and password.
If you are not a Customer, Reseller, Partner, or Geotab employee, you can still sign into the Community by selecting Other. Then click the icon for either Gmail, LinkedIn, or Facebook and enter the associated email and password.
Questions
The Questions page provides a place to ask your fellow community members and Geotab staff questions. Do you need steps to set up emailed reports? Are you curious what a certain fault means? Have you ever wondered how to best use zones for fleet efficiency? The Questions section is the place to ask and get answers fast.
The Follow button allows you to subscribe to Questions or a specific topic and receive updates for activity posted to that feed.
Topics provide simple organization and easy filtering of discussion questions. Clicking a topic redirects you to a feed and allows the same sorting, asking and following functionality as the Questions page. Geotab Community questions can be categorized under General, Setup and Installation, Data and Reports, and Training.
Developers
The Developers page provides an exclusive area for developers to interact with our SDK team and other experts. Discussions are broadly categorized under MyGeotab SDK, MyAdmin SDK, and Add-Ins. The functionality for asking a question, browsing a topic and following a topic is identical to the general discussion questions page.
Knowledge Base
Browse or search the knowledge base to tap into the collective knowledge of Geotab Support. For every question asked or issue encountered, Geotab's Support team captures the right answers and solutions in the knowledge base. There are three article types:
Each article is structured to make it easy for you to scan and benefit from the solution.
Other Resources
Other Resources provides one convenient location to access the Geotab Product Guide, support documentation, installation documentation, How-to videos, release notes, and MyGeotab SDK directly from the community website.
What's next?
We have big plans for the Community. Over the next year, we plan to strategically improve the Geotab Community & Online Support Center by adding new features and functionalities. Stay tuned for a community newsletter, digital journal, newcomers corner, ideation, VIPs program, groups, and much more!
Join the Geotab Community for the latest announcements and Community news.
---
If you liked this post, let us know!
---
Disclaimer
Geotab's blog posts are intended to provide information and encourage discussion on topics of interest to the telematics community at large. Geotab is not providing technical, professional or legal advice through these blog posts. While every effort has been made to ensure the information in this blog post is timely and accurate, errors and omissions may occur, and the information presented here may become out-of-date with the passage of time.
Get industry tips and insights
Sign up for monthly news and tips from our award-winning fleet management blog. You can unsubscribe at any time.
Republish this article for free
Other posts you might like