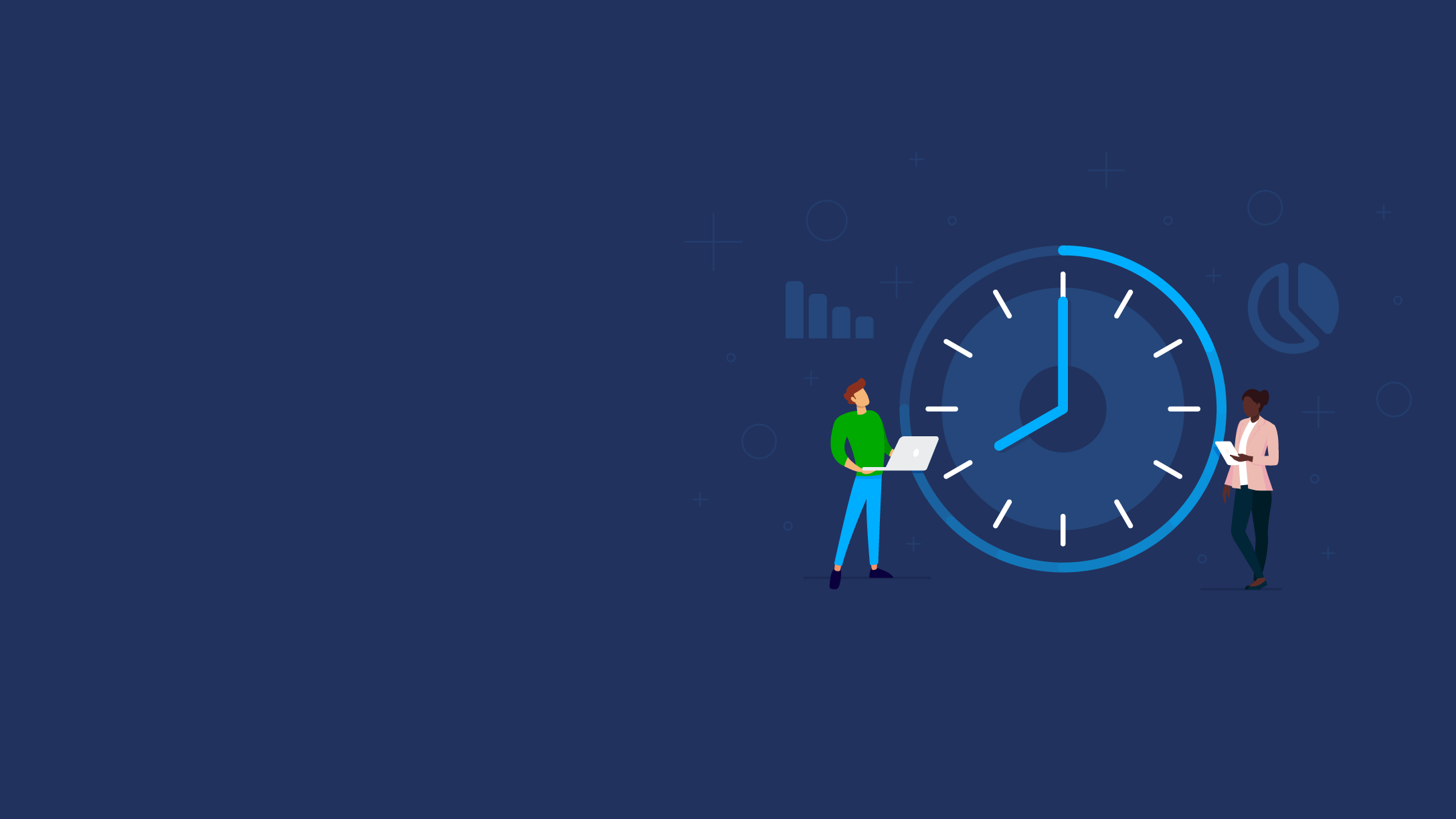 How long does Geotab keep my data?
---
Learn more about Geotab's data backup, retention and security policies.
In the digital age, people store a significant amount of important and valuable information on their computers, mobile phones, tablets and other electronic devices. Whether it's financial documents, family photos or other miscellaneous files, every file you keep likely has some importance to you, and as such, should be protected.
Though this wealth of data should be backed up and preserved, often it is not, and people realize this only after the damage has been done. In the event of unforeseen data loss, theft or other unplanned events, having a backup of all your important data is critical.
When it comes to telematics data, it's no different. Each day, there are billions of data records passing through Geotab's servers, including GPS and engine data. This data is backed up on a regular basis, and in several ways, to ensure that all fleet data is protected from loss.
In this article, we'll provide an in-depth explanation of Geotab's data backup and retention policies including how long backed up data is kept.
What is telematics data?
Telematics data is the information that is obtained, stored and transferred from a vehicle to a fleet management software system like MyGeotab. It encompasses data on engine performance, fuel usage, location, driving time, seal belt use and so much more.
Telematics data is typically transmitted through a device plugged into an OBD-II port or through a built-in original equipment manufacturer (OEM) interface. These tools work to analyze, retrieve and transmit vehicle and driver data back to fleet managers so they check on vehicle and driver performance and use the information to inform future business decisions.
What is Geotab's security policy?
Geotab approaches information security with the utmost care, adhering to the philosophy of continuous improvement. Geotab is continually analyzing, updating, and validating our security procedures and processes to guarantee that our systems remain robust to attack and calamity. This protects us, our customers, and our partners.
Geotab also works with key stakeholders to promote security throughout multiple industries. More industries, fleets and customers will benefit from Geotab's unwavering commitment to information security as we expand.
Geotab is committed to security and transparency. The company values the continuous efforts of individuals and organizations who research security and security vulnerabilities. Geotab has created a program to make it easier for security researchers to report vulnerabilities and to award those researchers for their efforts to make the Internet a safer place.
For an overview of Geotab's security measures, read the Technical and Organizational Security Measures Statement.
How does Geotab remain compliant with telematics security data policies?
Geotab demonstrates our commitment to information security and data protection through validation of our system and processes. We have several compliance certifications and authorizations, including:
Geotab also helps streamline fleet compliance with compliance management software. This includes compliance management for electronic logging devices (ELD), hours of service (HOS), Driver Vehicle Inspection Reports (DVIR) and International Fuel Tax Agreements (IFTA). You can learn more about our compliance features on our website.
What does Geotab do to protect customer data?
For gathering and analyzing vehicle and fleet data, Geotab offers an industry-leading, open platform fleet management solution. Customers have authority and control over their data with Geotab. Although the Geotab platform does not require personal data to provide valuable insights, certain clients may want to integrate personal data (also known as personally identifiable information or PII), such as driver-specific data, to support specific business objectives.
In addition, Geotab's data management activities place a high premium on maintaining the privacy of clients' data. As a data processor, Geotab puts in place and maintains technical and organizational safeguards to keep client data safe and secure.
Individual client data is processed in accordance with applicable laws, and the client's instructions and preferences, allowing our products to function properly, develop over time and comply with privacy legislation. In the case that a client requires assistance with their data for safety or troubleshooting, Geotab rigorously restricts and audits access to personal data in their database.
How does Geotab manage and store data?
MyGeotab allows customers to manage their entire fleet from one open platform with our web-based fleet management software. Geotab's fleet management software, MyGeotab, takes the complexity out of collecting data and transforms it into useful information that businesses can act on.
To get a better understanding of how long Geotab keeps your data, see the below details on how Geotab stores and processes data over time.
Active MyGeotab databases and servers
An in-use database is defined as a database that has regular customer logins and active Geotab devices. In-use databases are backed up nightly via automated, scheduled snapshots of the disks belonging to the host servers.
Certain integral servers, such as ones hosting raw device data mentioned above, are backed up hourly. Most other production servers receive daily snapshots.
If the snapshot is taken on the first of the month, it is labeled as "monthly." If the snapshot is taken on a Monday, it is marked as "weekly." Otherwise, the snapshot is labeled as "daily."
Here's how long data is retained for in-use databases:
Hourly snapshot: 24 hours
Daily snapshot: 7 days
Weekly snapshot: 4 weeks
Monthly snapshot: 10 years
In the unlikely event of the loss of a server (e.g. via some hardware issue or loss of connectivity), the server can be restored to a functioning state using the most recent snapshot mentioned above.
Inactive MyGeotab databases and servers
In an effort to conserve space and provide high server availability, databases that are not in use, such as those with inactive devices or empty databases, are deprecated through automated processes from MyGeotab servers. Conditions for inactive database removal include:
No recent device data or user activity recorded in the database for 180 days
No device data recorded at all
No user activity for 60 days
If any of these conditions are met, the database will be subject to depreciation. To ensure that your data is retained, you must keep your devices and database active and regularly record information so that the data will continue being reviewed.
How can I keep my data for longer?
If data is to be purged and you wish to retain your data for longer than a year you are encouraged to retrieve the desired data using an API tool or Geotab's expandability solutions.
Take control of your data
Geotab takes great pride in how we process and manage data, with security being a top priority. For more information on Geotab's backup and data retention policies, please read our Standard Service Level Policy or visit the Geotab Security Center. If you have questions or want to hear what others are saying about data storage and privacy, visit the Geotab Community.
Originally published on June 1, 2015.
---
If you liked this post, let us know!
---
Disclaimer
Geotab's blog posts are intended to provide information and encourage discussion on topics of interest to the telematics community at large. Geotab is not providing technical, professional or legal advice through these blog posts. While every effort has been made to ensure the information in this blog post is timely and accurate, errors and omissions may occur, and the information presented here may become out-of-date with the passage of time.
Get industry tips and insights
Sign up for monthly news and tips from our award-winning fleet management blog. You can unsubscribe at any time.
Republish this article for free
Other posts you might like