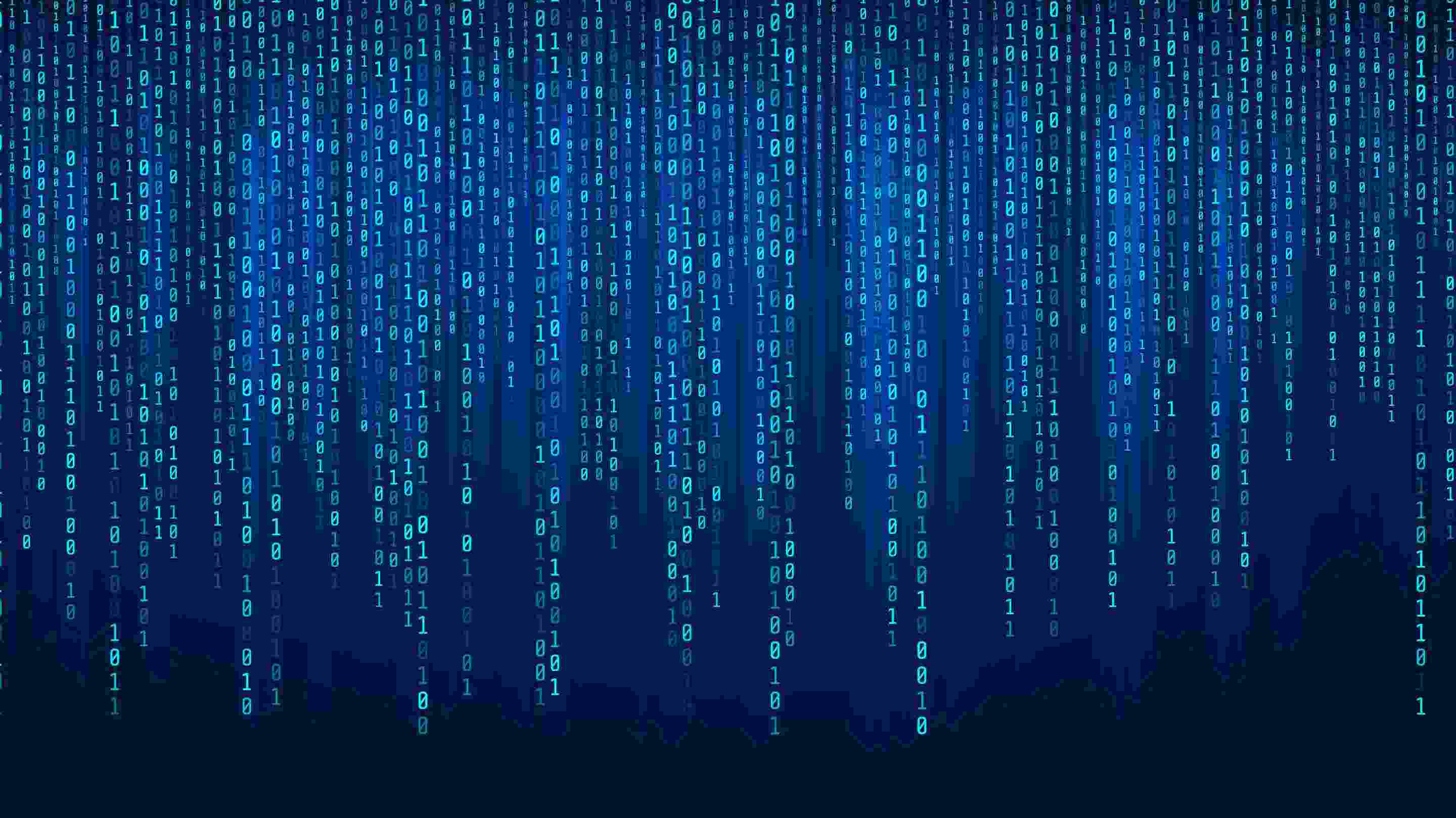 How long does Geotab keep my data?
---
This article will provide an in-depth explanation of how frequently our Geotab data is backed up and how long the information is retained.
Today, many people store a significant amount of important and valuable information on their computer, such as financial documents, childhood/family photos and movies, personal music collections, and more. This wealth of data should be – but is not usually – backed up and preserved in the event of unforeseen data loss, theft, or other unplanned events. Each day there are millions of data records passing through Geotab's servers, such as GPS and engine data. This data is backed up on a regular basis and in several different ways. This article will provide an in-depth explanation of how frequently our Geotab data is backed up and how long the information is retained for.
See also: How we protect your data with backup and recovery
Active MyGeotab databases
In-use databases (with regular customer logins, active Geotab devices, etc.) are backed up nightly. In addition, the previous two days of backups are also stored on a server in a separate physical location. In the unlikely event of the loss of a server, the previous nightly backups can be brought online.
Inactive MyGeotab databases
In an effort to conserve space and provide high server availability, databases that are not in use, such as inactive devices and empty databases, are permanently removed from MyGeotab servers after a period of 60 days.
Data purging
Similar to the removal of empty, inactive databases in order to save space, Geotab customer data older than one year will be regularly purged from the database. This purge, along with database deletion, is done without prior notice to customers.
How can I keep my data for longer?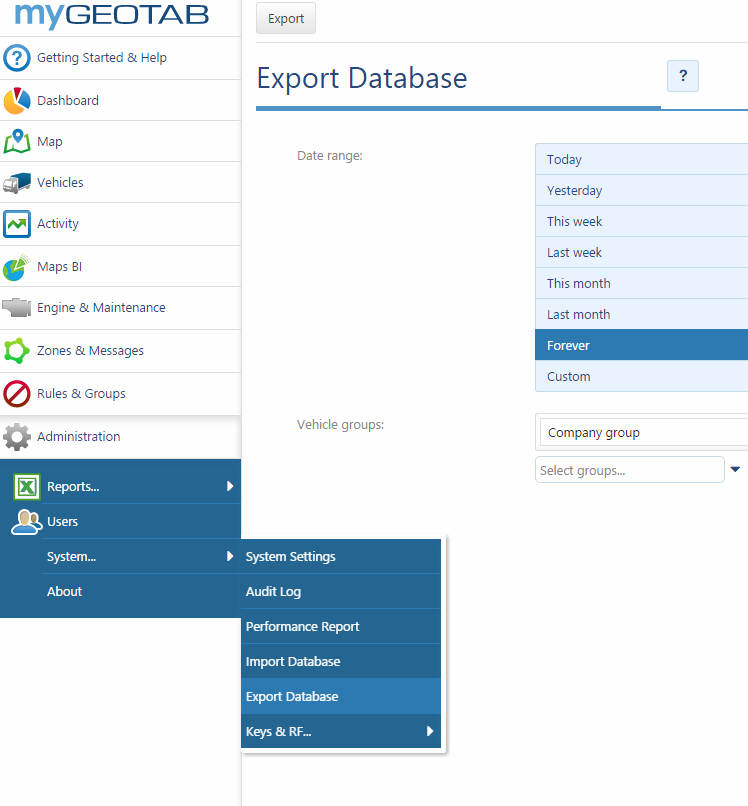 Customers wishing to keep their data for longer than the guaranteed one year period are free to and encouraged to use our built-in migration tools for archiving their data.
The current Export Database function in MyGeotab can be found by browsing to Administration, System, Export Database. It is here that you can control how much data is exported. Keep in mind that the database is suspended while it is being exported. Upon completion of an export, an email will be sent requesting the export with an attached .zip file containing the exported data.
In summary, Geotab is committed to taking care of your telematics data and providing outstanding uptime and data availability.
For more information on Geotab's backup and data retention policies, please read our standard service-level agreement (SLA). For more information on MyGeotab database Export/Migration tools, please contact your Authorized Geotab Reseller, or post your questions in the comment box below.
---
If you liked this post, let us know!
---
Disclaimer
Geotab's blog posts are intended to provide information and encourage discussion on topics of interest to the telematics community at large. Geotab is not providing technical, professional or legal advice through these blog posts. While every effort has been made to ensure the information in this blog post is timely and accurate, errors and omissions may occur, and the information presented here may become out-of-date with the passage of time.
Get industry tips and insights
Sign up for monthly news and tips from our award-winning fleet management blog. You can unsubscribe at any time.
Republish this article for free
Other posts you might like