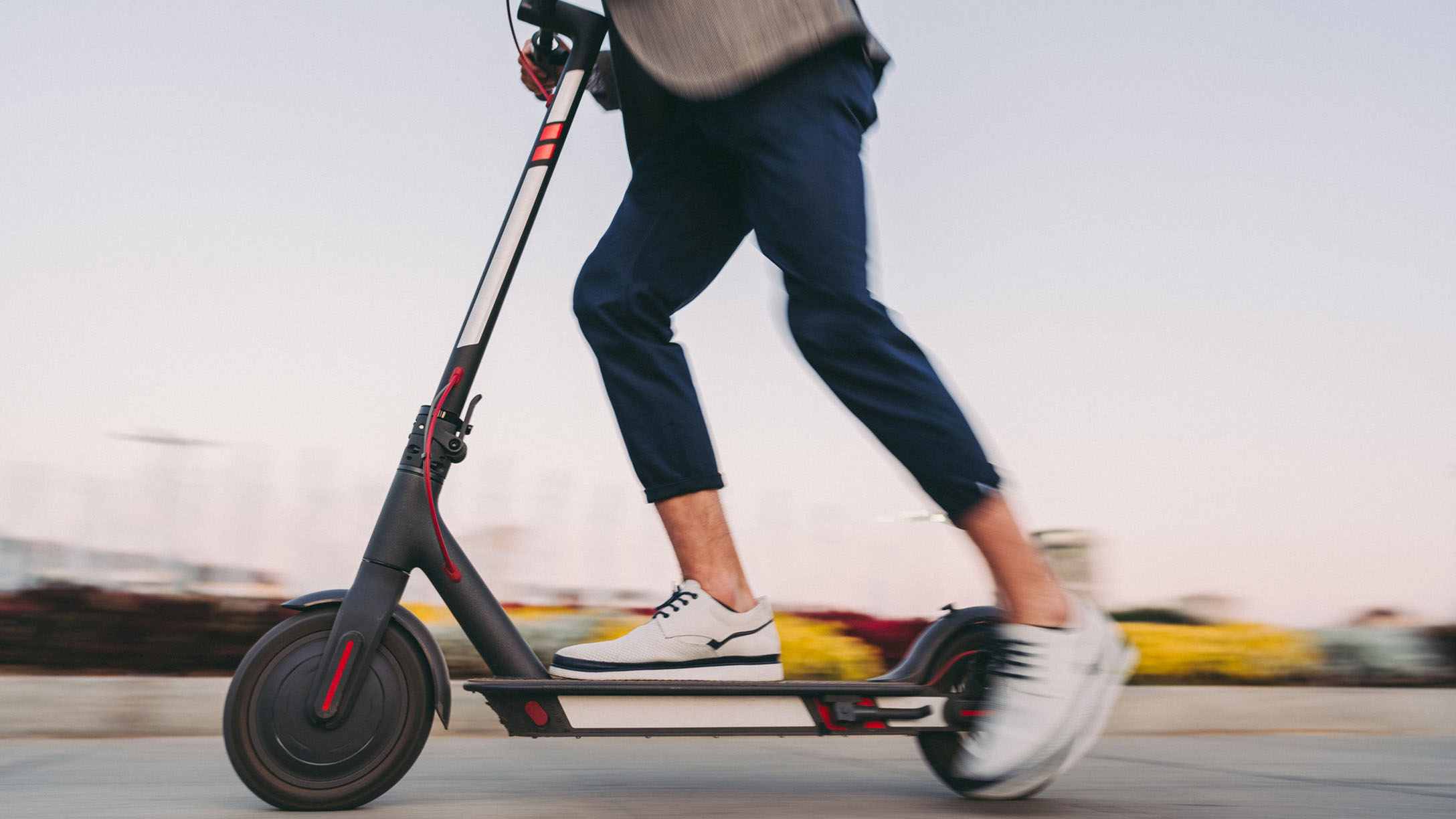 Micromobility and the changing transportation landscape
---
Discover why micromobility is changing the way we get from A to B.
In recent months, the way we live, work, socialize and travel have fundamentally changed. From a business perspective, organizations have had to completely rethink how they operate, innovate and collaborate.
Every organization has been impacted in some way. But keeping on top of evolving consumers expectations and being flexible can go a long way towards mitigating that disruption and preparing you for the new reality.
In this post, we're going to take a closer look at recent developments in the automotive and mobility space.
Pandemic has shifted usage of public transport
The last event to disrupt the transportation sector on such a large scale was 9/11, when airline travel took nearly three years to recover. As early as May 2020, IBM was reporting how dramatically consumer attitudes towards public transportation had already shifted. In their report, they found that 48% of all bus, subway and train users said they would travel via these methods less often or not at all.
In response, public transit organizations have introduced cleaning protocols and increased communication to reassure customers. Rideshare companies have also made a series of recommendations to their drivers regarding health and safety including new requirements for face masks, safety education and regular cleaning. Similarly, last mile delivery businesses have begun offering contactless delivery and bikes featuring innovative self-cleaning technology.
All of these steps are positive ones, but while home and remote working remain popular, passenger numbers will remain low. If the transportation sector is to make a strong comeback, it is going to need to embrace partnerships, collaborations and outside of the box thinking.
See also: Are connected car regulations up to date?
Micromobility offers new transport options to post-pandemic commuters
In order to win back commuters, McKinsey recommends that shared mobility providers promote their safety measures and relative spacing benefits, collaborate with government partners, and investigate new services, such as pharmacy-to-home delivery or leisure use. For example, companies like Revel and Lime are offering commuters a 9-minute alternative to a 35-40 minute bus ride.
The idea of public scooters has even led to the creation of more open-source scalable mobility solution software. The Open Mobility Foundation (OMF) is an international non-profit that allows local authorities and businesses to develop mobility management tools using a platform called Mobility Data Specifications (MDS).
MDS was initially developed by the Los Angeles Department of Transportation to help manage dockless micromobility programs, including shared dockless e-scooters. MDS is now helping over 50 cities in the US (and more elsewhere) to manage micromobility services and share real-time traffic data.
Big tech partnerships key to driving new mobility innovations
One of the most important aspects of the OMF is how it has encouraged companies, authorities and OEMs to work together to create new mobility solutions. And with the pandemic continuing to blight businesses big and small, collaboration is going to be key to driving new innovation that keep people, and the economy, moving.
Over the last few years we have seen various big tech companies enter the autonomous vehicle market transportation sector via partnerships or acquisitions. Google/Waymo have collaborated with Fiat-Chrysler on a self-driving vehicle project. Zoox, a self-driving start up, is now being driven by Jeff Bezos. Apple and Microsoft have also made similar investments and partnerships in this space.
We're also seeing public organizations and private businesses collaborating and investing more in areas like intelligent infrastructure. Another example is IEEE 802.11p. This is a Wi-Fi extension that enables wireless access in cars or other vehicular modes of transportation.
By allowing bikes and scooters to talk to each other and with roadside infrastructure in real time, this technology is making the dream of a connected micromobility transport system a reality. It's also opening the door for a whole new world of telematics partnerships.
Telematics: the key to unlocking the potential of micromobility
The role of telematics will be crucial to the evolution of transportation, as it provides the underlying foundation for connectivity. Local governments pursuing intelligent infrastructure can make more of their budget funding by partnering with telematics providers who can offer real-time analytics and management tools. By connecting to telematics, urban planners and transport officials can gain insight needed to help provide positive journeys for all road users.
Geotab has been working with smart cities, providing urban analytics to support city-wide safety and efficiency. Some recent projects include:
Vision Zero — New York City installed telematics into over 11,000 fleet vehicles to help inform strategic safety goals and provide traffic insights.
Smart intersections — The Regional Transportation Commission of Southern Nevada (RTC) gained critical visibility into corridor and intersection performance to help manage signal infrastructure and minimize congestion thanks to a collaboration between Geotab (for intersection insights) and Waycare (AI-based traffic management platform).
Smart waste management — The City of Spokane switched to paperless operations, dramatically cutting costs and saving thousands of hours of staff time with Rubicon and Geotab.
To learn more about how Geotab's telematics solutions are supporting the evolution of the transport industry, visit our Smart city solution, Car Share or Motorpool solutions pages.
---
If you liked this post, let us know!
---
Disclaimer
Geotab's blog posts are intended to provide information and encourage discussion on topics of interest to the telematics community at large. Geotab is not providing technical, professional or legal advice through these blog posts. While every effort has been made to ensure the information in this blog post is timely and accurate, errors and omissions may occur, and the information presented here may become out-of-date with the passage of time.
Get industry tips and insights
Sign up for monthly news and tips from our award-winning fleet management blog. You can unsubscribe at any time.
Republish this article for free
Other posts you might like