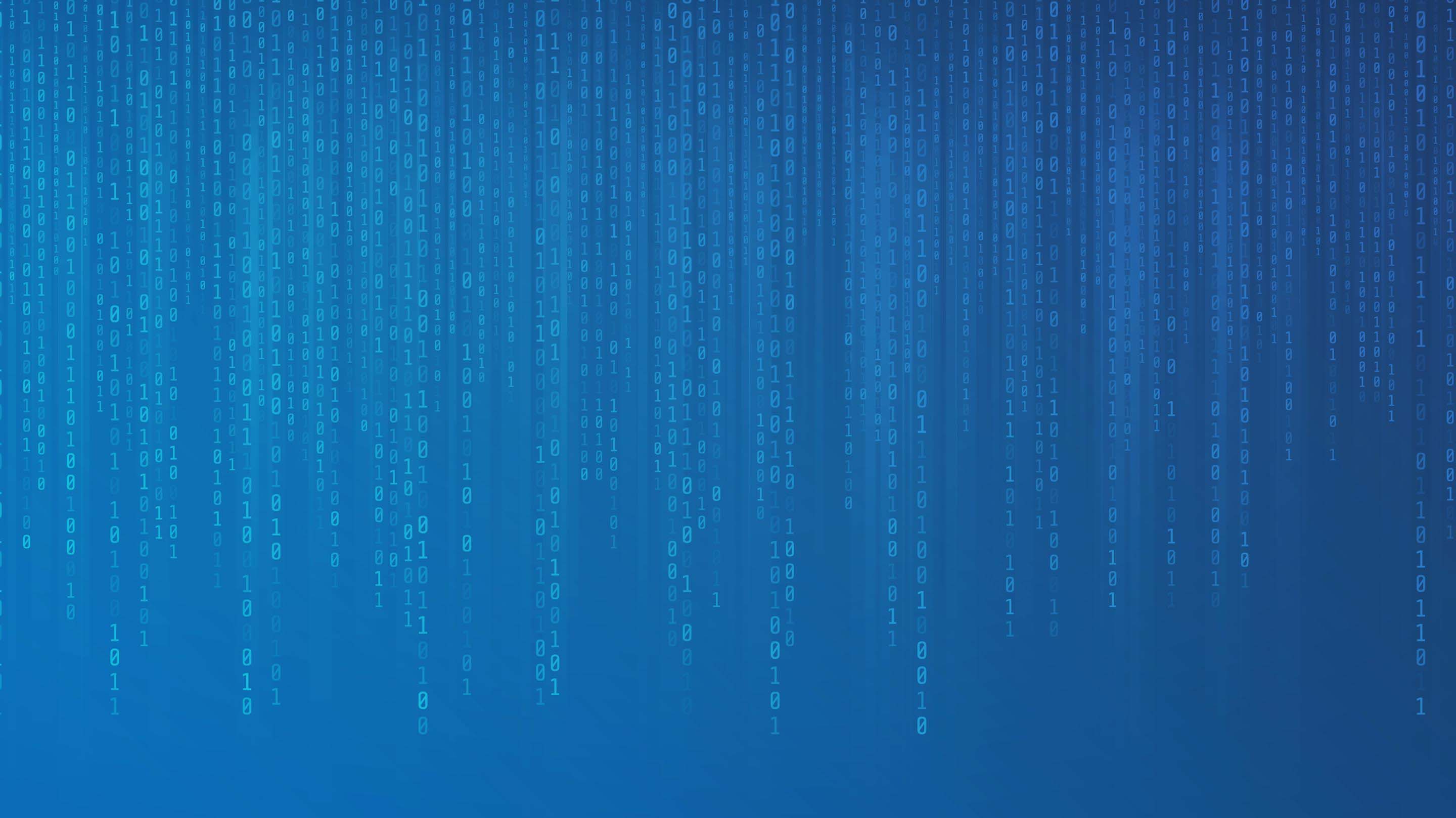 Quick guide: MyGeotab IFTA report
How can Geotab help with IFTA management? Read this blog to learn how to use MyGeotab to report on the GPS location and travel time of fleet vehicles.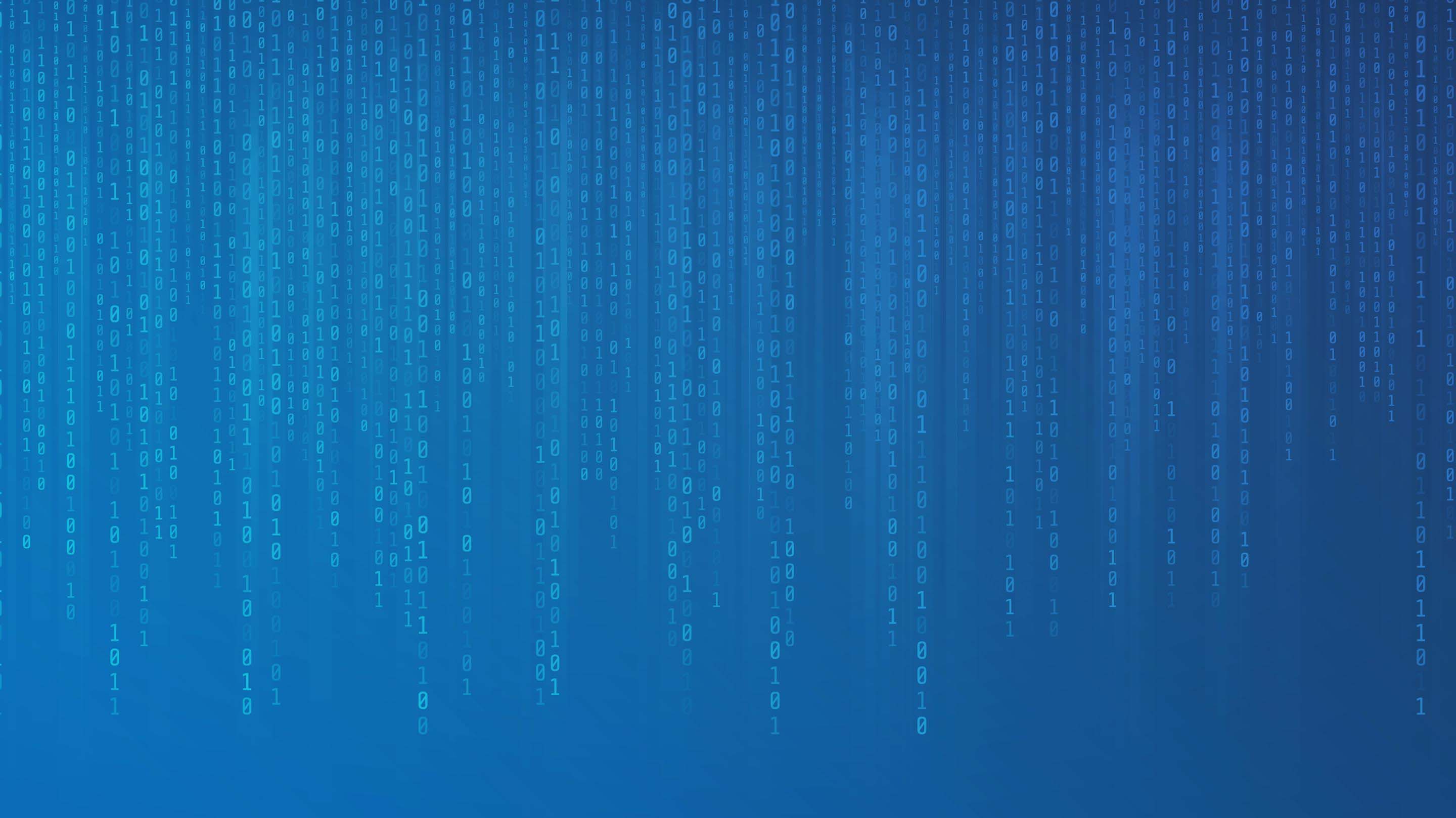 How can Geotab help with IFTA management? Read this Quick Guide to learn how to set up an IFTA Report in MyGeotab.

The International Fuel Tax Agreement (IFTA) is an agreement between 48 American states and 10 Canadian provinces concerning the reporting and taxing of motor fuels used by interjurisdictional carriers operating heavy commercial vehicles.

Under the IFTA, interjurisdictional carriers must report the amount of motor fuel consumed and the distance travelled in each jurisdiction. The carrier reports and pays motor fuel taxes to a single jurisdiction and then the member jurisdictions (states and provinces) handle the sharing of tax revenues.
Using paper records for IFTA opens the door to potential issues such as missing paperwork, error due to manual entry, late filings, overpayments, or audits.

See also: What Is IFTA?

GPS Tracking for IFTA Management
Although designed to be a simpler system, IFTA reporting can be a time-consuming and labour-intensive process for managers and owners of fleets - especially large fleets.

GPS vehicle tracking assists with IFTA management for fleets by reporting the GPS location and time in each location for fleet vehicles. Geotab's software saves IFTA management time by removing the manual process of tracking miles by state/province and improving accuracy.

Benefits of IFTA Management with Geotab:

Helps cut down on paperwork
Reduces administration costs
Minimizes risk of violations
Improves driver efficiency
Geotab IFTA Report for Location Tracking
The Geotab IFTA report uses the odometer value to determine how far fleet vehicles have driven within the individual taxable states or provinces.

Three Simple Steps to Creating a Geotab IFTA Report:

Log in to MyGeotab.
On the left-hand menu, click Activity, then click IFTA Report.
Click on the Options button to define the date period and then choose your vehicles.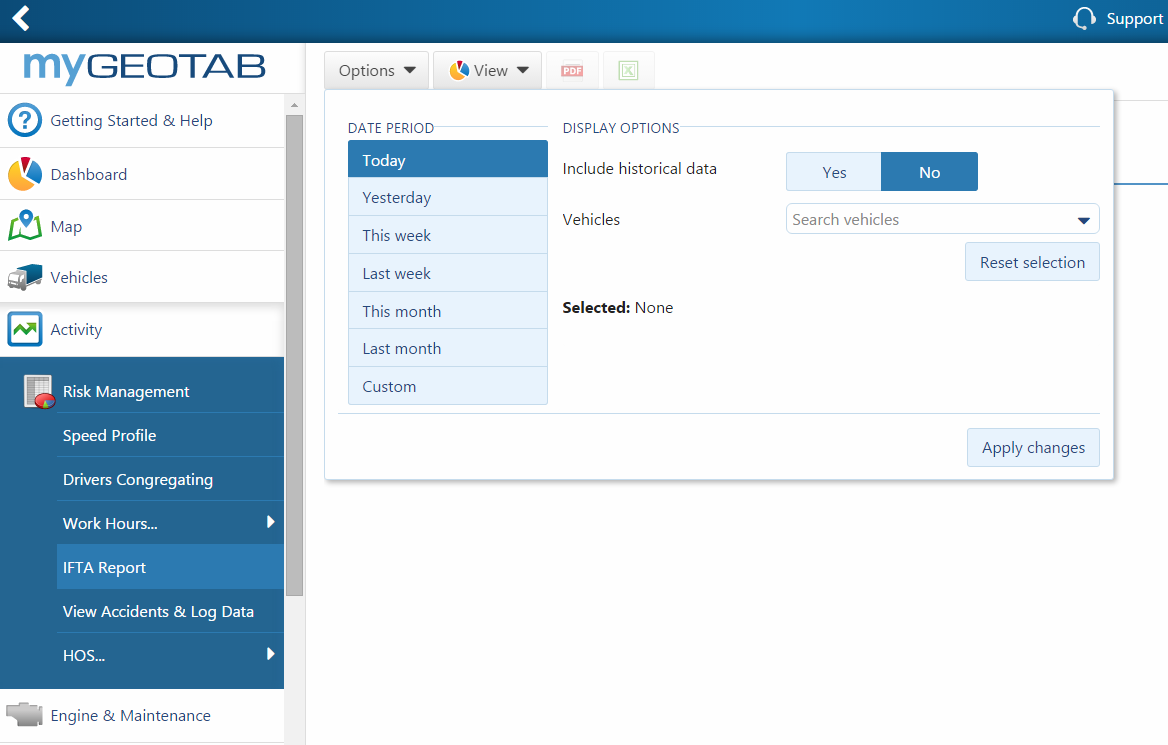 MyGeotab IFTA Report screen.

The Fuel Tax report also allows you to filter the mileage into IFTA and non-IFTA states (Alaska, District of Columbia, Hawaii, Yukon Territory, Northwest Territory, Nunavut, and Mexico). Look at the Advanced Fuel Tax Report's "Report" or "Summary" sheets for the "Is IFTA State/Province?" field.

Ensuring IFTA Report Accuracy: How to Correctly Transfer a GO Device Between Vehicles
Incorrectly transferring a telematics device from one vehicle to another can affect the accuracy of the data stored in MyGeotab related to International Fuel Tax Agreement (IFTA) or Fuel Usage reporting.

Given the design of the Geotab GO, it may be tempting to simply unplug it from the current vehicle and plug it into the new vehicle, but this method is not advised. If you run a report which uses odometer values, like the Fuel Tax report, plugging and unplugging will generate negative or incorrect values for the dates around when the device was moved. This cannot be corrected and it will invalidate the entire report.

For example, the graph below shows what would happen to the odometer value if a device was incorrectly moved from a vehicle with a high odometer value to a vehicle with a lower odometer value.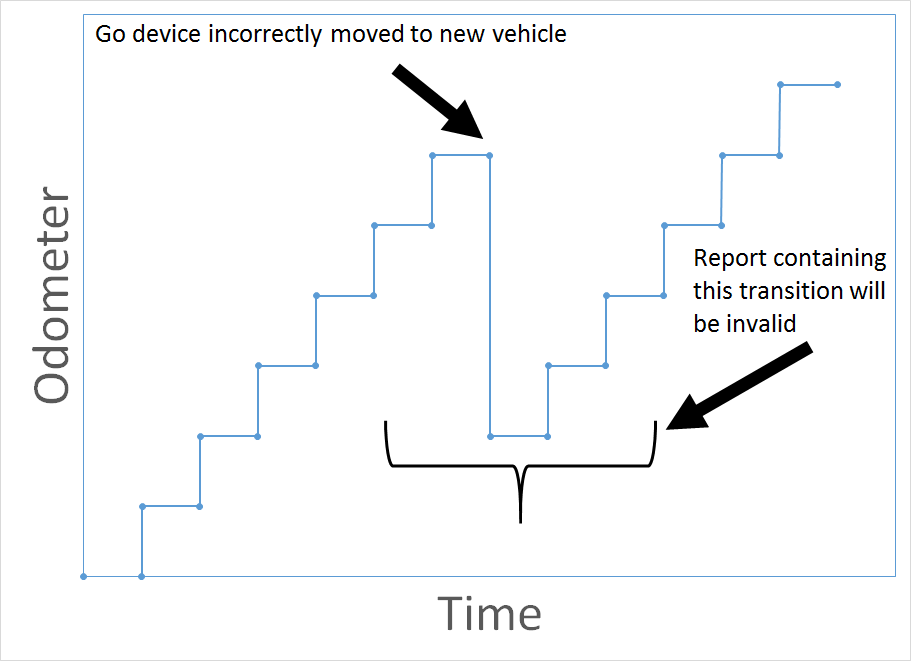 Odometer discrepancy due to incorrect GO device transfer.

How can we ensure that reports remain accurate when we need to move a device to a new vehicle? Easy! Just follow the procedure below.

The Correct Way to Transfer a Geotab GO Device Between Vehicles

First, unplug the Geotab GO device from the old vehicle. Then, from your MyGeotab database, go to the Vehicles section and select the old vehicle from which you just unplugged the GO. You will now see the Vehicle Edit page. Click the More details button.
Copy the GO device serial number to your clipboard. This will save time when creating the new vehicle.
Choose Unplug Device. This will also make the vehicle historical. All the data and location history for historical vehicles remains available for viewing and reports.
Return to the Vehicles section and click Add, then Add vehicle.
Paste the serial number from your clipboard into the Serial number field and give the new vehicle a description. Click OK to continue.
Configure Driver Feedback for the new vehicle or add any custom parameters required. Once finished, click Save. The GO device is now ready to be installed in the new vehicle.
View the screenshots - Read Renee Depuydt's blog: Benefits and Steps To Transferring Telematics Devices Between Vehicles for additional instructions on transferring a vehicle tracking device.

More Tips: Re-activating an Historical Device
If you need to move the GO device back to the old vehicle, first follow the steps above to make the current vehicle historical. Next, navigate to the Vehicles section and click Show historical. Find the old vehicle name in the list, and click on it to open the Vehicle Edit page. Click More Details to reveal additional options. Select Replace with new device. Enter a GO device serial number and click OK to re-activate the historical device.

It is extremely important that you follow the steps above when moving a GO device between vehicles. If you have any questions or concerns regarding this process, please contact your reseller for further information.

Watch the MyGeotab Default Reports video to learn more about reporting in MyGeotab, including details on the IFTA Report.

More how-tos:
Video: How to run an IFTA report
How to Design a Custom Dashboard Report
Fleet Maintenance Woes? Automation Is the Answer
What is IFTA?

---
If you liked this post, let us know!
---
Disclaimer
Geotab's blog posts are intended to provide information and encourage discussion on topics of interest to the telematics community at large. Geotab is not providing technical, professional or legal advice through these blog posts. While every effort has been made to ensure the information in this blog post is timely and accurate, errors and omissions may occur, and the information presented here may become out-of-date with the passage of time.
Subscribe to Geotab Blog
Sign up for monthly news and tips from our award-winning fleet management blog. You can unsubscribe at any time.
Other posts you might like