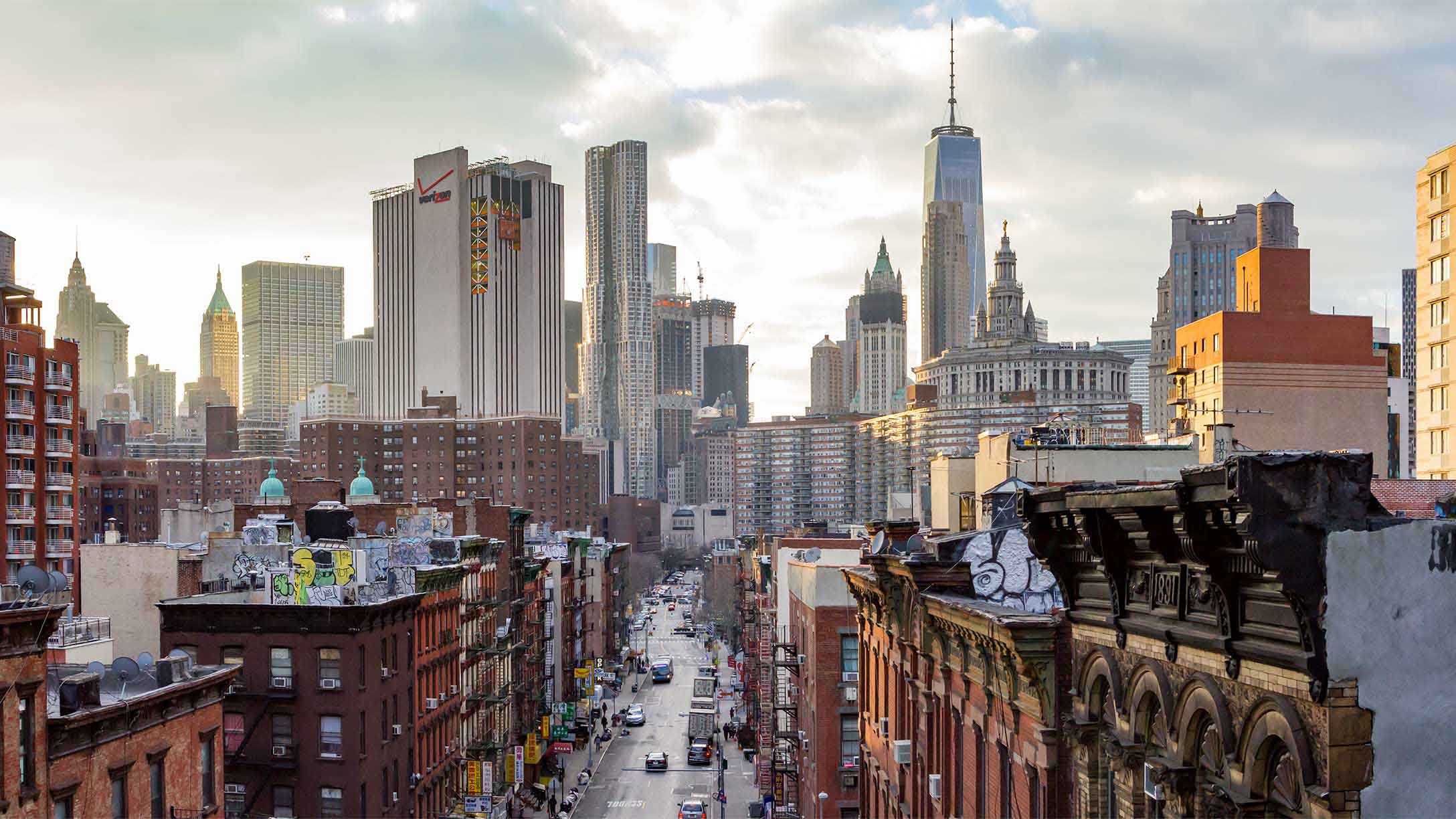 NYC Vision Zero paves the way to safer streets
---
New York City is aiming to become the "world's safest big city" with their NYC Vision Zero program.
The NYC Vision Zero action plan is an example of safety leadership and putting people first. New York City is aiming to become the "world's safest big city."
Efforts have already made significant improvements. In the Vision Zero Year Four update, New York City reported a 28 percent reduction in traffic fatalities and 45 percent decrease in pedestrian fatalities since the start of the program in 2014.
To address its epidemic of traffic fatalities and injuries, New York City, which experiences about 250 traffic-related deaths and 4,000 non-fatal serious injuries per year or one traffic fatality or injury every two hours, implemented a city-wide Vision Zero Initiative. New York City has committed the use of every available tool to improve road safety, particularly, in how it is monitoring and managing the city's vehicle fleet.
See also: How cities are using telematics to achieve their Vision Zero safety objectives
What is Vision Zero?
Vision Zero is a road safety initiative founded by the Swedish government in 1997, which has been successfully implemented throughout Europe, and is now spreading throughout the United States.
At its foundation, Vision Zero starts with an ethical belief in the right of everyone to be able to safely move throughout their communities — and aims to involve all the stakeholders in a city's transportation system, including fleet and safety personnel to reduce and ultimately eliminate the risks inherent in the way traffic is traditionally managed.
Dozens of cities of all sizes across the United States — from Washington, D.C., to Anchorage Alaska — are taking part in the initiative.
See also: Vision Zero: The Road Safety Movement Taking Over the World
How is Vision Zero different from a safety program?
Vision Zero starts with the premise that traffic deaths are preventable, but that human beings will make mistakes and crashes will occur. This leads to developing traffic systems to lessen the severity of crashes instead of a focus on perfecting human behavior.
Vision Zero doesn't rely on a silver-bullet solution. Instead, it uses a multidisciplinary approach and techniques, including technology and a reliance on data-driven approaches, to achieve the goal of zero traffic fatalities or severe injuries.
To become a Vision Zero City, a municipality must meet four minimum standards, including:
Setting the clear goal of eliminating traffic fatalities and severe injuries.
Having the mayor publicly and officially commit to Vision Zero.
Putting a Vision Zero plan or strategy in place, having the commitment to do so within a clear time frame.
Engaging key city departments, including police, transportation, and public health.
Technology is a key part of New York's Vision Zero program
In addition to redesigning streetscapes, enforcing traffic safety, and educating the public, New York City is looking at vehicle technology as part of their range of safety initiatives.
Telematics fits perfectly into Vision Zero because of its data-gathering and analysis capabilities.
As part of the city's Vision Zero Initiative, the New York City Department of Citywide Administrative Services (DCAS) implemented a telematics program powered by Geotab.
Using the Geotab technology and platform, DCAS developed an operations and incident management system, Fleet Office Real-Time Tracking (FORT), to monitor real-time location and alerts from city fleet vehicles. FORT is used to tie many of the city's safety initiatives, such as collision tracking, safe driving, and emergency management, into one easy- to-use system. With this telematics data, real-time key safety event information is presented to DCAS fleet managers and supervisors. This helps protect city drivers and to make NYC streets safer for bicyclists, pedestrians, and commercial and private vehicles.
In addition to implementing FORT, NYC developed a technology-focused Safe Fleet Transition Plan (SFTP) to support its Vision Zero initiative. The SFTP is a formalized set of best-practice vehicle safety technologies to prevent and mitigate crashes by making large city vehicles safer. The success of the SFTP depends on a cross-agency communication, agency readiness to adopt new safety technologies, and working closely with private industry.
In the plan, the NYC Department of Citywide Administrative Services (DCAS) presented a number of potential new fleet technologies, which were investigated and benchmarked by Together for Safer Roads and other agencies:
High vision truck cabs
Forward Collision Warning (FCW) and Pedestrian Collision Warning (PCW)
Backup alarms
External cameras and recording
Why does it matter?
Deaths and injuries related to motor vehicle collisions continue to be a scourge around the world. The World Health Organization (WHO) estimates that worldwide, there are around 1.35 million deaths annually related to vehicle collisions; with another 20-50 million suffering non-fatal, but life-altering injuries. Treatment, productivity, and compensation expenses related to accidents can cost as much as 3 percent of a country's gross domestic product (GDP) — for the U.S. alone that would translate to $624 billion annually, based the country's 2018 GDP.
Grimly, the U.S. has the highest traffic fatality rate in the developed world — with large vehicles accounting for a disproportionately growing number of them, according to the National Association of City Transportation Officials (NACTO).
Even though large municipal vehicles, such as fire trucks and waste management vehicles, only make up 4 percent of U.S. fleet vehicles, they collectively account for 7 percent of all pedestrian, 11 percent of all bicyclist, and 12 percent of all car and light-truck fatalities.
Conclusion
There can be little argument that telematics is transforming the way fleets are being managed, making it more data-driven science than art.
But telematics is having wider impacts than just the management of fleet vehicles. Paired with the road-safety initiative Vision Zero, telematics is helping pave the way towards a fatality and serious-injury free future.
Read more about telematics technology and government fleets at geotab.com/government
Related:
How Detroit Built the World's Smartest Intersection
VTTI study shows automated driver training reduced risky driving
---
If you liked this post, let us know!
---
Disclaimer
Geotab's blog posts are intended to provide information and encourage discussion on topics of interest to the telematics community at large. Geotab is not providing technical, professional or legal advice through these blog posts. While every effort has been made to ensure the information in this blog post is timely and accurate, errors and omissions may occur, and the information presented here may become out-of-date with the passage of time.
Get industry tips and insights
Sign up for monthly news and tips from our award-winning fleet management blog. You can unsubscribe at any time.
Republish this article for free
Other posts you might like