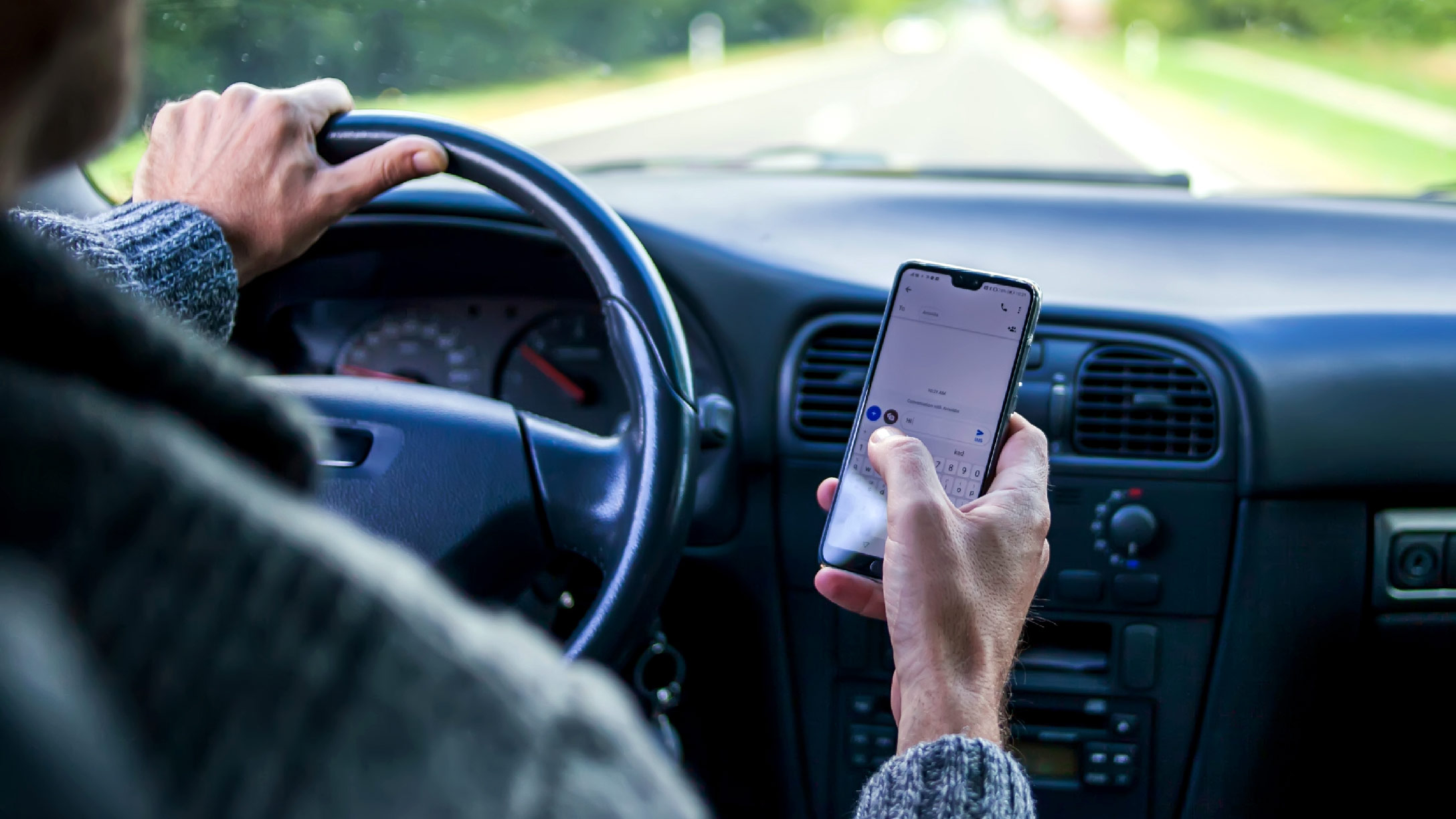 Empowering your drivers and reducing risky behavior
---
Telematics technology can help reduce distracted driving and help improve driver safety
Everyone knows that they shouldn't check their phones or take their eyes off the road while driving, yet despite this, preventable distracted driving incidents cause over 3,000 fatalities a year.
Your drivers are no different. No matter how well-defined your policies are, how frequently you have driver training, or how enticing your safety performance rewards are, drivers are human and optimism bias comes into play.
Distracted driving is on the rise
Distracted driving is not just detrimental to the safety of people on the road — it also costs companies about $60 billion a year in vehicle repair, loss of productivity, litigation fees, settlements, rising insurance costs, damage to customer relationships and reputation.
The only way to prevent this potentially catastrophic damage to your bottom line and manage risks within your fleet is to empower your drivers to improve their driving habits.
Easy enough to say, but how can it be done? While telematics solutions are a great starting point, fleet managers must consider deploying additional advanced technology to help your drivers make better decisions.
Using advanced technology to mitigate distracted driving
Think about your approach to fleet safety — is your company proactive about avoiding incidents from occurring, or are your policies reactionary to deal with the aftermath of a negative event? The best way to deal with incidents is to take measures to avoid having one at all. A proactive approach includes an important mix of driver education combined with advanced video telematics designed to prevent incidents from occurring.
Today's innovative solutions, as the Surfsight dashcam, offer technology like machine vision and artificial intelligence (MV+AI), combining video telematics with driving data to help solve industry problems such as distracted driving.
Dashcams powered by robust MV+AI technology proactively detect distracted or unsafe driving behaviors in real-time and send an audio alert to drivers. Making drivers aware of these actions as they happen empowers them to avoid incidents before they occur. Real-time alerts also help make them aware of their habits, making it easier for drivers to develop safer driving behaviors and improve their overall performance.
MV+AI can also trigger video events, providing managers video proof of incidents to be used for driver training or driver exoneration in case of a false claim. Integrating this cutting-edge technology into your telematics stack provides a wider range of insights into driving behavior, giving fleets the data they need to help improve productivity, efficiency and safety.
Learn more about the capabilities of this powerful MV+AI technology by visiting Surfsight's Marketplace page. If you're a Geotab customer, you can order this solution right from the MyGeotab Marketplace via Geotab's Order Now program.
Insights fleets can use
An effective MV+AI algorithm should be precise and accurate, delivering insights and data to inform but not overwhelm. Solutions with immature algorithms run the risk of producing false positives that alert drivers unnecessarily. On the other end of the spectrum, generating false negatives could mean you are missing critical events necessary to absolve your driver and protect your business. This is where having the right solution integrated with your Geotab telematics software is essential to helping your fleet run more efficiently.
The Surfsight dash cam uses MV+AI powered by Lytx®, the leader in video telematics. Unlike newer market entrants, Lytx has more than 10 years of experience with machine vision and artificial intelligence, collecting an unmatched volume of data to deliver highly accurate, AI-based risk monitoring in real-time. Additionally, human review is used to catalog behaviors and events on the back-end, which trains artificial intelligence algorithms to supply the most accurate results. With hundreds of thousands of vehicles providing new data every day, the technology is constantly learning, refining and improving its precision. With this technology, drivers can feel confident that they have the support needed to continue to do their job safely and productively.
About Surfsight Technology
Powered by artificial intelligence and machine vision, the Surfsight AI-12 automatically detects and alerts distracted driver behavior and harsh driving incidents in real-time, addressing the leading causes of preventable accidents. The Surfsight dash cam is available through the Geotab Order Now program in North America. Visit Surfsight on the Geotab Marketplace to discover more benefits.
Surfsight dashcam is a driver aid only. Drivers should never wait for the Surfsight technology to provide a warning before taking measures to avoid an accident. See https://surfsight.com/driver-information.
---
If you liked this post, let us know!
---
Disclaimer
Geotab's blog posts are intended to provide information and encourage discussion on topics of interest to the telematics community at large. Geotab is not providing technical, professional or legal advice through these blog posts. While every effort has been made to ensure the information in this blog post is timely and accurate, errors and omissions may occur, and the information presented here may become out-of-date with the passage of time.
Subscribe to the Geotab Blog
Sign up for monthly news and tips from our award-winning fleet management blog. You can unsubscribe at any time.
Republish this article for free
Other posts you might like