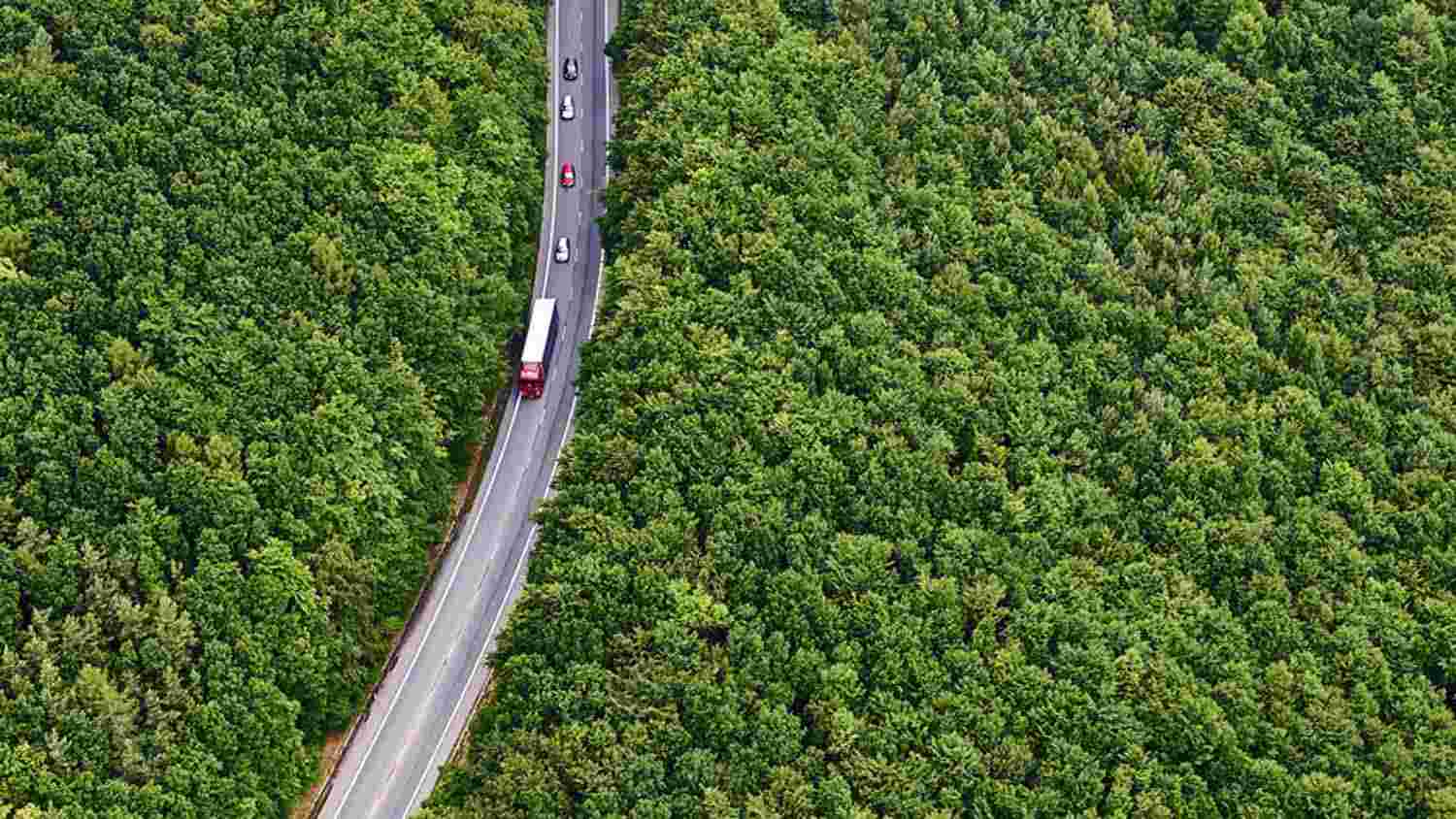 Creating a sustainable future with telematics
Published on March 12, 2020 in Sustainability by Claire Jamieson
---
Learn how to create a sustainable future by using telematics for fleet management.
Geotab has long stood behind its fleet management pillars: Productivity, Optimization, Safety, Compliance and Expandability. The sixth and newest pillar, Sustainability, reflects the role that telematics and connected vehicles play in helping fleets reduce their environmental footprint.
Sustainability: A working framework
If you ask five people what "sustainability" means to them you'll likely get five different answers. Fleet sustainability encompasses all activities that are aimed to reduce a fleet's environmental impacts.
A successful sustainability initiative likely incorporates these other elements:
Technology and innovation
Laws, public policy and governance
Economic and financial incentives
So, what is the path to creating a sustainable future with telematics, that takes these elements into account?
Getting started with sustainable telematics
There are a number of well-established telematics solutions that support fleet sustainability. Examples of integrated solutions that deliver sustainability benefits include:
Weigh station bypass for heavy trucks
Efficient routing for a wide variety of delivery and service vehicles
Fuel management reporting to reduce idling and improve fuel efficiency for all vehicle types.
These services all share a common theme; they keep vehicles moving efficiently and avoid unnecessary miles and fuel consumption. According to the American Transportation Research Institute, roughly 60% of the cost of operating a vehicle is associated with fuel, tires, repair and maintenance. Routing can positively impact all of these costs, by optimizing vehicle usage and reducing unproductive mileage. The degree of impact is determined by fleet specific conditions, but testimonial evidence suggests that the savings are meaningful. Managing fuel use and limiting idling also helps fleets to comply with corporate governance or increasingly stringent laws; for instance, major European cities have created clean air zones to reduce pollution.
Telematics support for electrification
We are at the very early stages of an economic transformation that will reinvent the mobility supply chain and associated business models. Vehicle electrification will help minimize the impact a vehicle has on the environment and the emissions associated with each lifecycle stage.
A recent article in the Financial Times states that "the world's leading vehicle manufacturers are pivoting dramatically towards EVs," which according to some projections could lead to EVs accounting for 50% of all new passenger-vehicles by 2032, as well as 50% of all vehicles on the road in general (including passenger, commercial and two- and three-wheelers). This shift towards EVs is pertinent for the future and can be made easier with the use of technology to track key informatory points. Leveraging telematics is one of the main ways fleets can manage EVs, or assess whether it makes sense to go electric in the first place.
The number of makes and models of EVs has exploded with the current model year, and we expect this trend to intensify. Currently, Tesla's Model 3 alone makes up 60% of the EV market, but other companies are catching up. Battery range and build quality should also continue to improve, while EV sales should stimulate investment in charging infrastructure.
Government regulations will also encourage mass adoption of EVs. For example, many cities have decided to put in place certain incentives or tax structures in order to reach the goal of going electric.
New telematics-based services and insights
Telematics has made new services and insights available to fleets and municipalities. Data insights can provide fleet managers with a deep look into fleet operations that were once unattainable. For example, these insights can predict when an electrical system will fail, reducing the costs associated with stranded operators. Fleet operators can benchmark their operations against real world data, with a comparative group that is actually representative of the vehicle and driving style and conditions it operates in.
Telematics has also been instrumental in the area of smart cities. Data provided by telematics can inform cities about the real-time operation of vehicles within their cities, providing insights into issues that were either impossible or very costly to observe.
Urgent need for sustainability
Sustainability is becoming a significant consideration for governments and corporations, which will change the shape of many industries, including the transportation industry. At the heart of this trend is an increasing global recognition that we need to reduce emissions. As noted by the UN, global temperatures have risen by over 1 degree since the pre-industrial era, with the transportation industry being a main contributor to this problem. With the introduction of Geotab's sixth pillar of sustainability, we are committed to helping fleets meet their sustainability objectives, by greening their fleets and reducing their environmental impact.
---
If you liked this post, let us know!
---
Disclaimer
Geotab's blog posts are intended to provide information and encourage discussion on topics of interest to the telematics community at large. Geotab is not providing technical, professional or legal advice through these blog posts. While every effort has been made to ensure the information in this blog post is timely and accurate, errors and omissions may occur, and the information presented here may become out-of-date with the passage of time.
Subscribe to the Geotab Blog
Sign up for monthly news and tips from our award-winning fleet management blog. You can unsubscribe at any time.
Republish this article for free
Other posts you might like