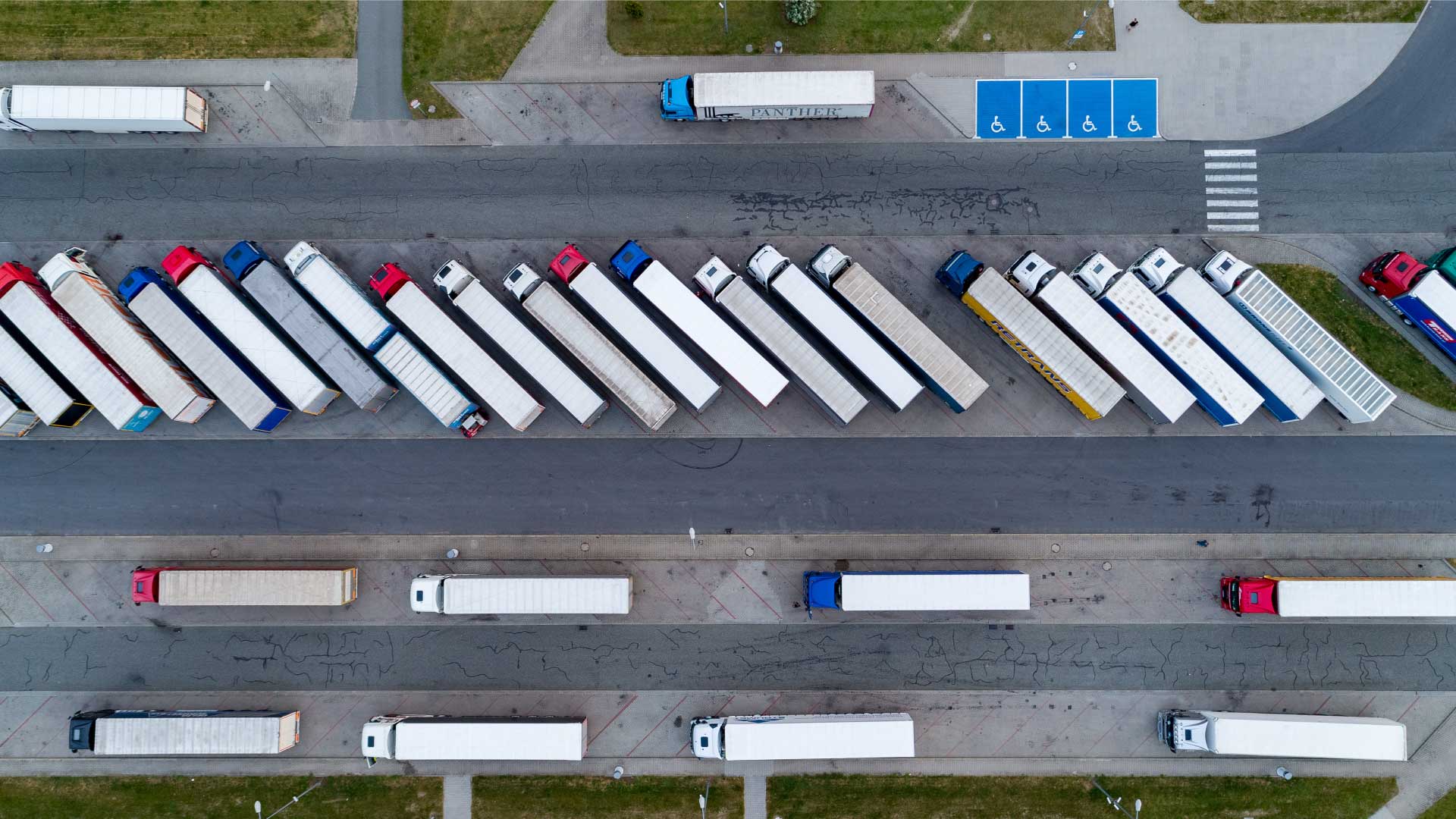 Truck parking shortage: a heavy load for truck drivers to bear
---
Critical truck parking shortage continues to take a toll on the industry.
Truck drivers count on safe parking spaces to comply with trucking regulations and to get a good night's sleep, but parking has been in short supply for years and the pandemic only made matters worse.
The American Transportation Research Institute (ATRI) reports that, on average, drivers spend 56 minutes a day looking for parking. The shortage of parking spaces has appeared on its list of top ten issues for truck drivers for ten years. It has consistently been ranked the number three issue for commercial drivers and, in the last few years, ranked among the top five for all drivers.
The US Department of Transportation's 2019 Jason's Law Report found that approximately 98% of drivers have trouble finding parking, compared to 75% in 2015.
Quick facts about the truck parking shortage
There are 3.5 million truck drivers in the U.S.
In Canada, more than 650,000 workers are employed in the trucking and logistics sector.
For every 11 drivers in the U.S., there is one truck parking space.
Drivers spend, on average, one hour each day searching for truck parking.
In the U.S., the cost of searching for parking is approximately $5,500, or 12% of a driver's annual income.
ATA reports that 70% of drivers have been forced to violate Hours of Service Regulations.
What happens when truck drivers can't find parking?
Hours of Service (HOS) regulations require drivers to take a 30-minute break after driving for eight hours and a 10-hour break after 14 hours. However, many drivers admit they have broken this law when they are unable to find safe parking.
Insufficient parking puts people, businesses and the community at risk, leading to other industry issues, including:
More collisions, injuries and fatalities
Workforce challenges for fleet managers
Lost productivity
Unsafe work conditions for drivers and diminished health and wellbeing
More greenhouse gas emissions and damage to the environment
Unnecessary costs and lost revenue for drivers and employers
The number of female drivers is increasing steadily, and this issue is even more complex for them. Business Insider reports that distribution centers and warehouses often don't open washrooms to drivers, and there is an appalling shortage of rest areas with spaces and proper facilities for women. And, to make matters worse, the pandemic caused many states to close rest stops to save money.
Solutions to drive change and improve safety
The "Truck Parking Safety Improvement Act," introduced in March 2021, may bring some relief to this issue. It outlines a $775 million investment to expand parking for semis and large commercial trucks in the U.S. Other initiatives include:
How can you keep your drivers safe?
It will take time for some of these government and industry initiatives to gain traction. In the meantime, fleet managers can take matters into their own hands to keep drivers safe.
Telematics solutions allow you to track fleet activity in real-time, including when drivers are having difficulty finding parking. You can help them plan their route in advance, and work with them if they encounter challenges while they are on the road.
Some companies scout out safe, well-lit parking facilities that are equipped with the proper amenities for both men and women in advance of travel. Dispatchers can route drivers to company-authorized stops, and, if possible, make reservations before they arrive so drivers aren't forced to park illegally on off ramps or roadways when they run out of drive time.
ELDs are also an important part of an effective telematics platform. The electronic logging device (ELD) Mandate, which requires employers to record driver and vehicle activity, passed into law in 2019 in the U.S. and came into effect in Canada in 2021. ELDs allow employers to support the safety of drivers and others on the road, as well as simplify the process of maintaining Records of Duty Status and Hours of Service.
In addition, the data you collect can be used to improve safety on a larger scale. It can be shared with cities to help with parking development and infrastructure design.
If you have questions or want to hear what others are saying about truck parking or other fleet safety topics, visit the Geotab Community.
Originally published on August 16, 2018.
---
If you liked this post, let us know!
---
Disclaimer
Geotab's blog posts are intended to provide information and encourage discussion on topics of interest to the telematics community at large. Geotab is not providing technical, professional or legal advice through these blog posts. While every effort has been made to ensure the information in this blog post is timely and accurate, errors and omissions may occur, and the information presented here may become out-of-date with the passage of time.
Get industry tips and insights
Sign up for monthly news and tips from our award-winning fleet management blog. You can unsubscribe at any time.
Republish this article for free
Other posts you might like