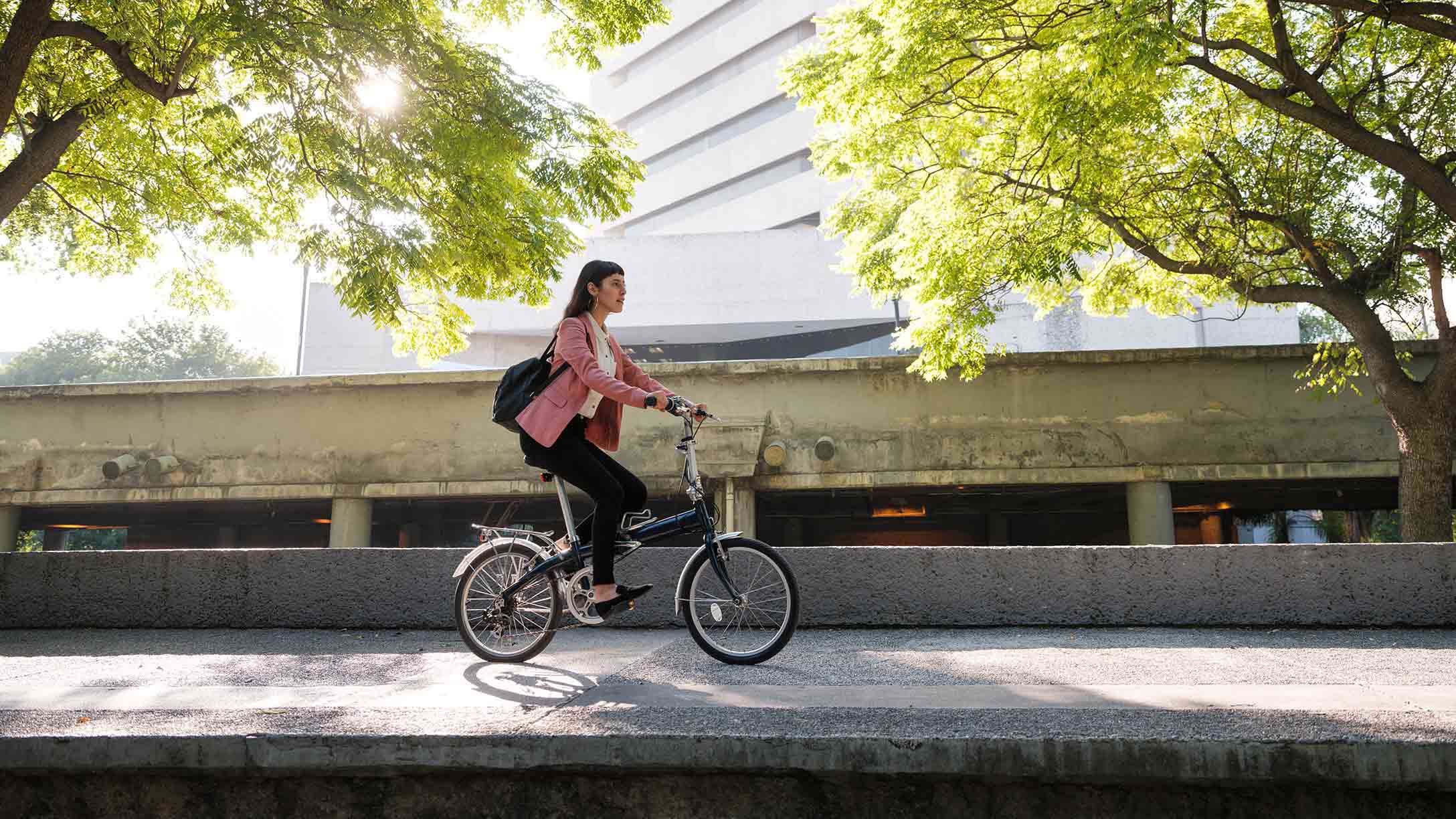 How businesses can be more sustainable: Expert Insight
---
Sustainability leaders share tips on how businesses can go green.
The effects of climate change are all around us. With rising sea levels and more extreme weather events, it's hard to ignore. Corporate world leaders in sustainability are taking on this challenge with bold action. Companies like Schneider Electric, Ørsted and Banco de Brasil, are taking steps to become carbon neutral — even carbon positive.
In Canada, green employers are improving their carbon footprint through many strategies, from innovative building technology, such as sensors to reduce the use of air conditioning and lighting, geothermal power, and a rooftop bee apiary and garden, to programs for employees like indoor bicycle storage, composting, and carpooling.
What is a sustainable business?
A sustainable business is one that aims to do business without negatively impacting the environment, community, or society as a whole, while making a profit, also called the triple bottom line or 3Ps (People, Planet, Profit). In addition, sustainable businesses work to make positive changes.
What are some ways that companies can go green to help the planet?
We talked to several sustainability leaders for insights on this topic. They shared tips on how businesses can adopt more environmentally-sound practices.
The experts:
Andrea Learned
Avrohom Gottheil
Charlotte Argue
Chuck Van Kempen
Sally Eaves
Theo Lau
Sustainability starts with data
"When businesses want to be more sustainable, one of the best places to start is reducing your carbon emissions. But you can't reduce and manage what you have not first measured. The first step is to collect and measure your greenhouse gas (GHG) emissions data throughout the value chain. The *Greenhouse Gas Protocol can help. Only then can you identify the top sources of emissions and highest impact areas, so you can start to address the environmental and cost inefficiencies. Ultimately, a successful business sustainability strategy requires tying together cost reductions with environmental impact reductions."
*The Greenhouse Gas Protocol is a globally recognized GHG measurement standard for private and public entities.
— Chuck Van Kempen, Senior Manager, Sustainability, Geotab: LinkedIn / @chuckvankempen
Cut back on business travel
"Companies should carefully consider their transportation and mobility decisions; post-COVID. For example, don't return to that huge level of business travel you were doing in the past. Help employees choose wisely by incentivizing train, transit and eBike purchases for commutes. Look at any last mile delivery or fleet use in your operations and follow Angela Hultberg of Ingka's lead on working with fleet and delivery partners to make all last mile deliveries to be zero emission vehicles by 2025. The emissions reductions are well worth any transition pains. As the IPCC climate reports say – we have less than a decade to lower emissions dramatically so there is no better time than now for companies to act."
— Andrea Learned, Founder/Chief Strategist at Learned On: LinkedIn/@AndreaLearned
Change power sources to renewables
"With challenges like sustainability, the how of making a difference can feel out of reach – so I would firstly stress that there is always a place to start, from enterprise, right through to small and medium-sized enterprises (SME). Examples of affecting positive green change which can also save costs include changing power sources to renewables, using smart meter technology to monitor and reduce lighting and water use, fitting tap aerators and exploring options for 'green' web hosting."
— Sally Eaves, CEO & Emergent Tech Strategist: LinkedIn / @sallyeaves
Leverage smart sensors
"In Industrial IoT, factories are leveraging smart sensors to extend the life of equipment and by extension, positively impacting the environment by reducing waste. One very innovative Smart Real Estate startup in NYC called Pickspace is leveraging IoT to automatically turn the heat/air conditioning on and off in meeting rooms based on its booking calendar."
— Avrohom Gottheil, CEO, AskTheCEO Media: LinkedIn / @avrohomg
Decarbonizing your fleet
"Switching to zero-emission vehicles can have the single greatest impact on an organization's emissions. Ensuring the transition is done right means that EV uptake is scalable and sustained into the future. But a sustainable fleet is more than a technology switch. It includes good management practices such as optimizing routes, right-sizing vehicles, training drivers, increasing safety and improving maintenance. Businesses that take a holistic approach to greening their fleets will be more successful in achieving their triple bottom line."
— Charlotte Argue, Senior Manager, Fleet Electrification, Geotab: LinkedIn
Make a commitment to sustainability
"We are our actions. And our actions define us. Not our words. To become a truly sustainable business requires intention — and commitment. One such example is Mastercard, who recently announced that they would tie executive bonuses to its environmental, social and corporate governance goals. Quoting Andrei Cherny, Co-Founder of Aspiration, "More people understand how their money has its own moral voice."
— Theo Lau, Founder Unconventional Ventures & Co-Author of Beyond Good - How Technology is Leading A Purpose-Driven Business Revolution: LinkedIn / @psb_dc
Education is key
"I believe education and understanding is absolutely key to informing behavior. To support that I have been hands-on diving into Environmental, Social and Governance (ESG) data to see what we can learn from companies that actively invested in these metrics pre-pandemic – and see how they have fared as we now hopefully transition beyond it. Early indications are that these companies have indeed been more resilient and agile to change – really looking forward to sharing these insights soon!"
— Sally Eaves, CEO & Emergent Tech Strategist: LinkedIn / @sallyeaves
Sustainability is the new business advantage
Adopting sustainable practices is no longer a nice-to-have, but a business imperative. Technology makes it easy to automate tracking and measure progress towards fleet sustainability goals. Businesses with work vehicles can use telematics to measure fuel consumption, idling time, CO2 emissions, or practice car sharing.
Consult your local business bureau or government agency for sustainable business resources and make a plan to transition your business to sustainable business practices.
Geotab can also help businesses with greenhouse gas emissions reduction and electric vehicle management. Learn more about Geotab's fleet sustainability tools for businesses.
---
If you liked this post, let us know!
---
Disclaimer
Geotab's blog posts are intended to provide information and encourage discussion on topics of interest to the telematics community at large. Geotab is not providing technical, professional or legal advice through these blog posts. While every effort has been made to ensure the information in this blog post is timely and accurate, errors and omissions may occur, and the information presented here may become out-of-date with the passage of time.
Get industry tips and insights
Sign up for monthly news and tips from our award-winning fleet management blog. You can unsubscribe at any time.
Republish this article for free
Other posts you might like