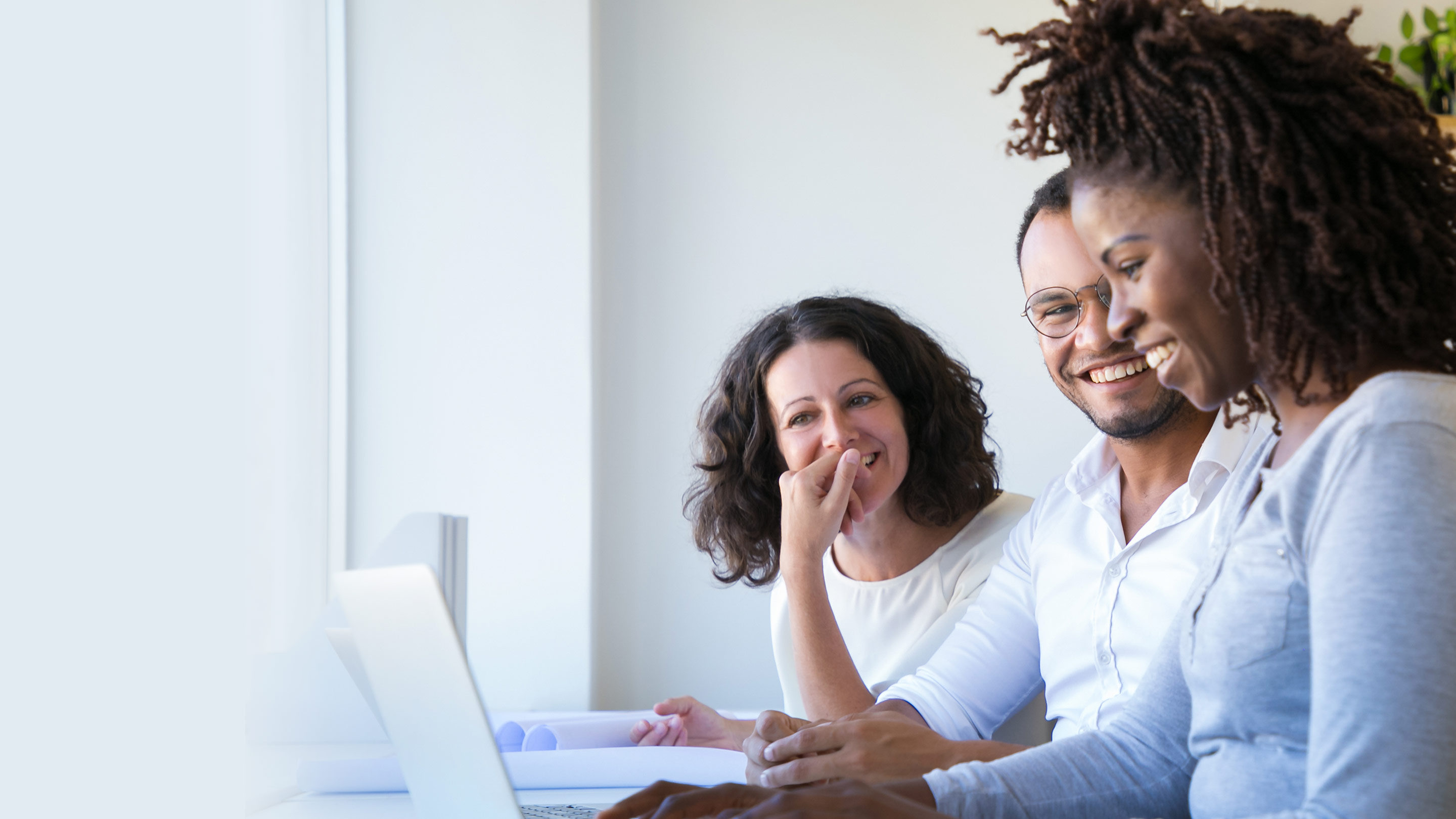 Geotab corporate compliance
A partner you can trust.
Our ethics and compliance programs
Our core values are at the heart of our corporate compliance program. They form the basis for our company culture, drive our behavior and form the backbone of our initiatives.
---
Embrace change
Diversity and Inclusion
Our Diversity and Inclusion program helps provide the right data to drive decision making and puts protocols in place to be purposeful and intentional in improving the diverse representation of different people across the organization at all levels. We aim to build an infrastructure that welcomes everyone and provides a place where people can be authentic and feel a true sense of belonging and purpose.

Read our diversity and inclusion efforts and reports
---
Innovate and develop for the future
Corporate social responsibility
Community matters, which is why we choose to lead by example. We encourage and support community involvement through a range of company-sponsored programs and initiatives including STEM education support and road safety awareness. We also actively participate in programs that encourage global sustainability and environmental best practices. These efforts have been designed to positively impact our communities by working to create a better place for everyone to live.
Read our sustainability report
---
Collaborate and strive for transparency
Geotab's small business subcontracting initiative
Geotab is committed to developing a diversity supplier program and making meaningful contributions to the economic growth of small and minority-owned businesses and communities. As our program continues to grow and evolve, we remain committed to advocating and supporting an inclusive vendor and supply chain network and environment.
Become a supplier
---
Do the right thing
Accessibility
Geotab is committed to meeting the needs of people with disabilities in a timely manner. We will do so by preventing and removing barriers to accessibility and meeting accessibility requirements under applicable legislation.
Review our commitment to accessibility
Modern Slavery Statement
We are committed to complying with fair labor practices and modern slavery and human trafficking legislation, including the Modern Slavery Acts within the United Kingdom and Australia.
Read our Modern Slavery Statement
Partner Code of Conduct
We are committed to upholding all Partners in our operations and supply chain to our ethical labor, social and environmental responsibilities standards.
Read our Partner Code of Conduct
---
Work hard, your way
Fostering a positive work culture
Through the No Meeting Thursdays program, Geotab promotes productivity. The dedicated day for focused work gives employees more time for free thinking, creative planning and helps managers foster a positive workplace.
Read about no meeting thursdays
---
Keep it simple
Privacy
Your privacy is a top priority to us. Geotab is committed to protecting the privacy of everyone we interact with in accordance with applicable privacy legislation and industry best practices.
Read our Privacy Policy
Do you want to learn more about Geotab's core values?