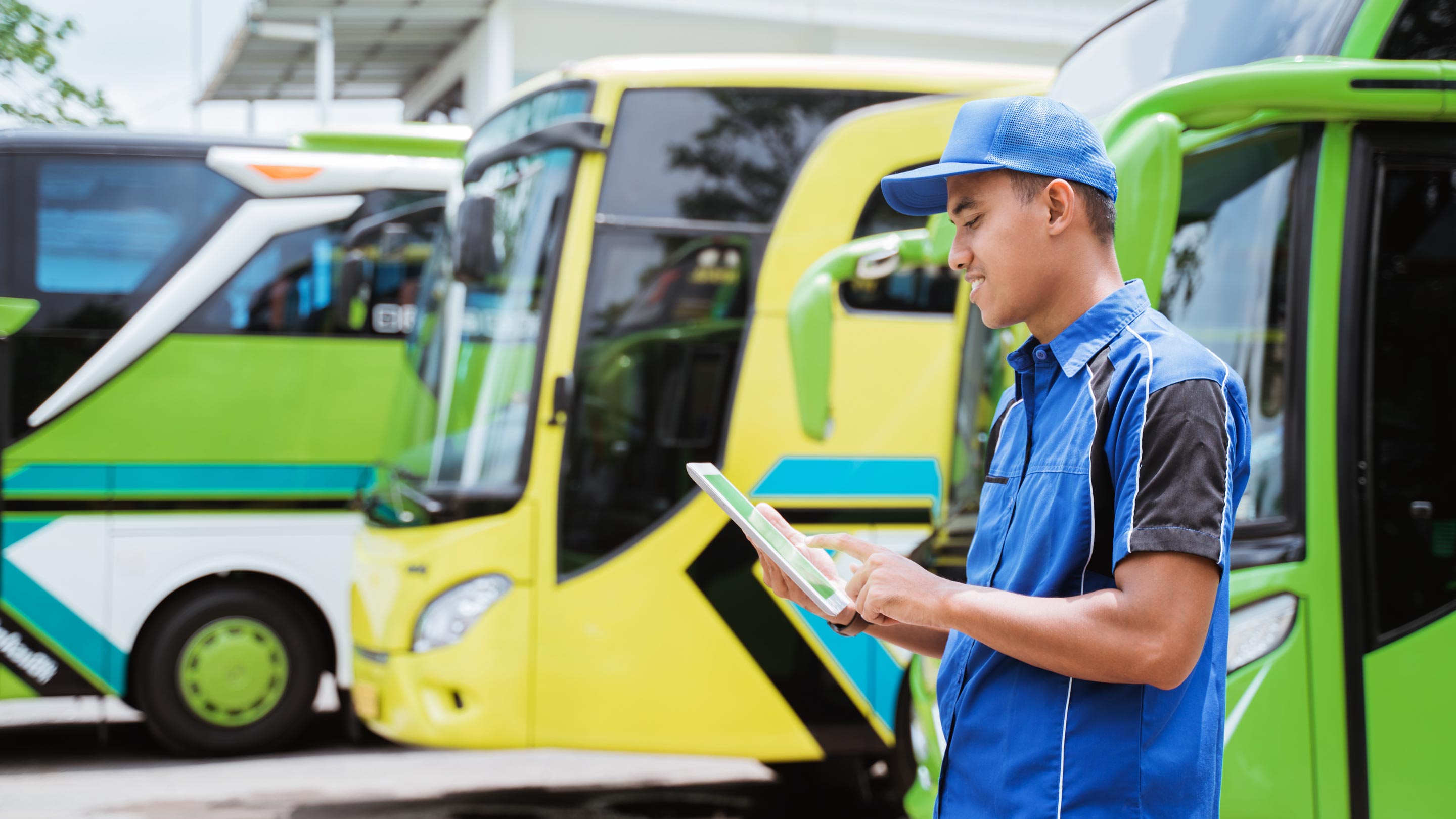 Bus and passenger transport fleet management
Elevate safety, boost efficiency and meet sustainability goals with our innovative bus and passenger fleet management software
What can Geotab do for your bus and passenger fleet?
Safer passengers
Proactively manage fleet maintenance to keep vehicles running smoothly while monitoring driver behavior to promote safer driving.
Lower operating costs
Improve fuel efficiency by gaining visibility into fuel usage trends, engine performance data and wasteful driver behavior.
Increased vehicle uptime
Live monitoring of vehicle engine data and fault codes eases the transition from reactive to proactive maintenance.
Monitor and improve driver safety
Reduce driver stress to promote the safety of passengers and other road users. Protect passengers, employees and vehicles with real-time tracking of objectionable driving behavior such as excessive idling, speeding, harsh braking and sharp cornering. Monitor trends and identify drivers who may benefit from additional training with risk and safety reports and Driver Safety Scorecards.
Support for mixed transport fleets
Geotab offers industry-leading support for all types, makes and models of passenger transport vehicles including gas, diesel and electric. Manage all aspects of your passenger fleet assets with ease. Plus, with no gaps in your data capture, analysis and reporting you can operate your EVs with confidence.
Plan and manage your electrification journey
Increase your fleet efficiency by keeping an eye on the charging processes of your electric vehicles at all times. See which electric buses are operational and charged, and set custom notifications to proactively resolve charging issues. Thanks to the charging protection for electric buses, you can plan your vehicle utilization reliably and easily.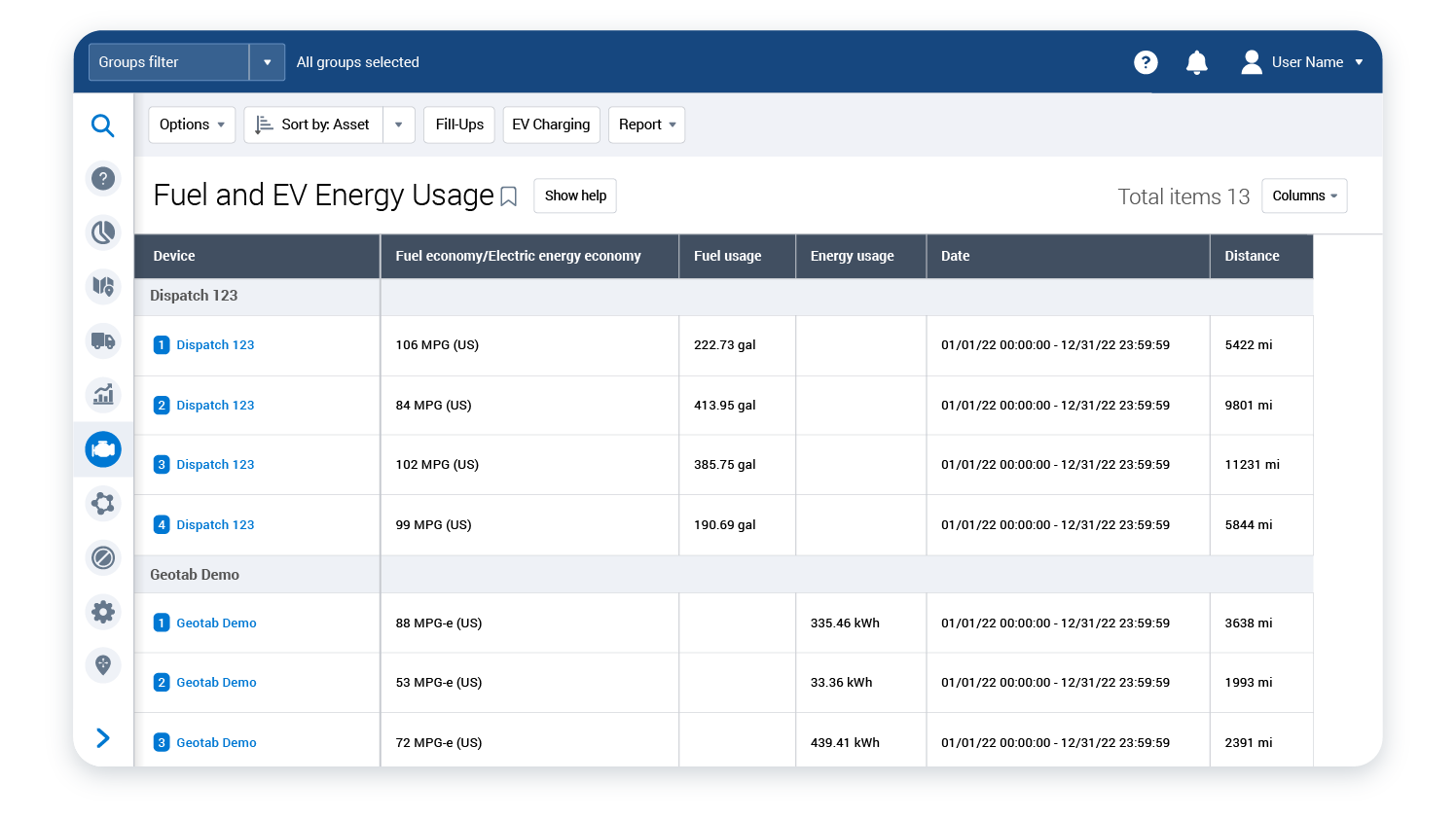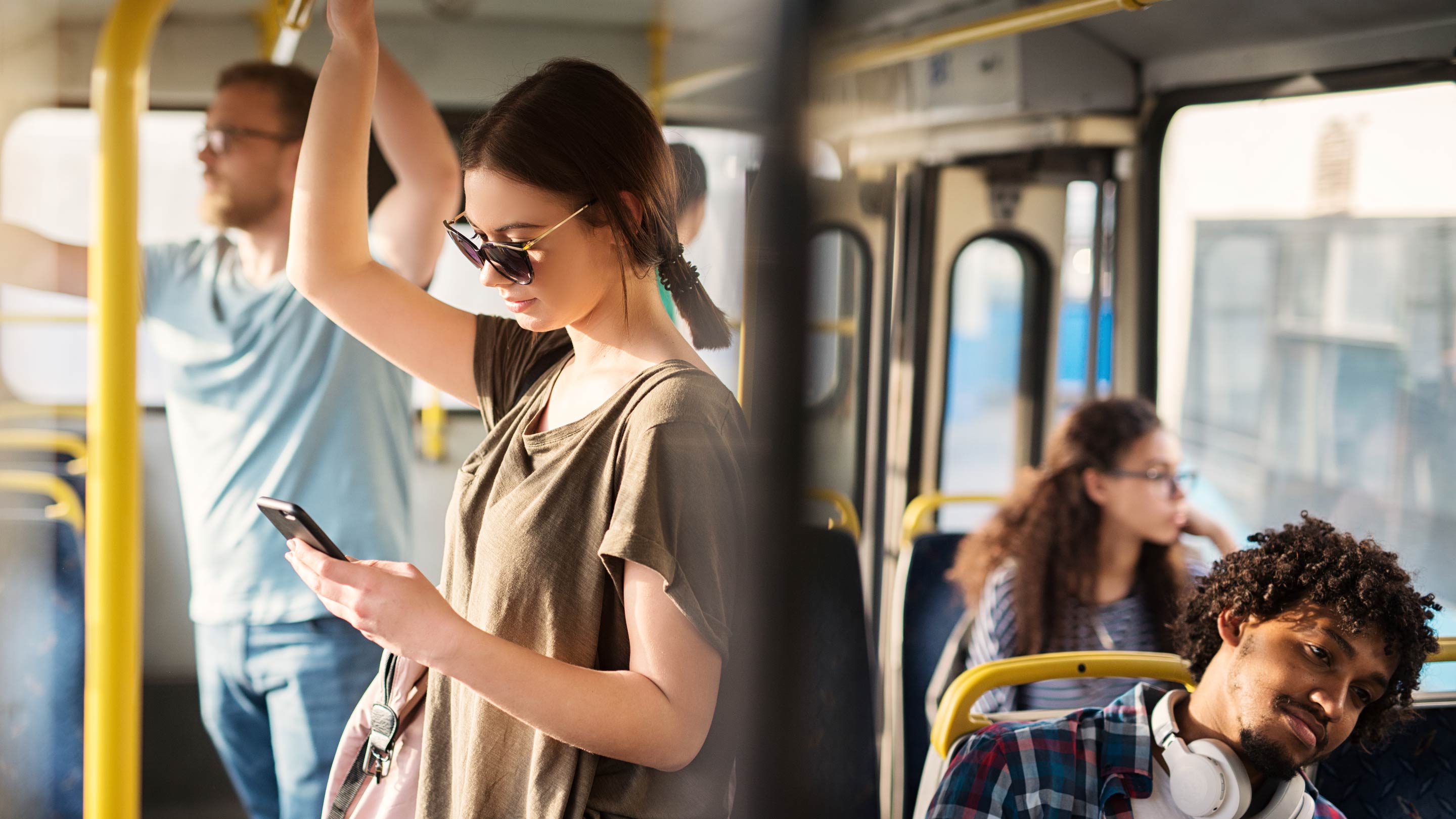 Data-based transit fleet management
The easy-to-install Geotab telematics systems offer a variety of expansion options. Our bus and passenger fleet management software, MyGeotab, provides crucial data with regard to the maintenance of your vehicles for the analysis, processing and provision of technical anomalies.
Individual error codes
Information about brake pads
Measurement of workshop residence and availability times
Installation quality check
---
Frequently asked questions
How can Geotab's fleet management software help transport operators?
Geotab's fleet management software can help keep your fleet in good condition while minimizing costs, and improve driver and passenger safety with a transparent view of driver behavior.
How can Geotab help improve the productivity of your bus and passenger transport fleet?
The Geotab solution provides critical vehicle health information for maintenance. Thanks to live technical data on faults, it helps to quickly identify problems. Active error diagnostics and the monitoring of error codes via the Geotab fleet maintenance software will inform you in good time before vehicles threaten to break down unplanned. With targeted data on potential savings, you can actively reduce costs.
How can Geotab help you meet your bus fleet's sustainability goals?
Geotab helps you mobilize your bus and passenger fleet towards greater sustainability requirements to meet social, economic and environmental goals and reduce your carbon footprint. Understand how much fuel your fleet is using and get important information for improving fuel efficiency and valuable insights into real-time energy management. Monitor driving behavior and contribute to the efficiency of your fleet with an optimized driving style.
Prepare your bus and passenger services for the future
Discover the benefits of our web-based software and vehicle tracking devices for managing your transport fleet.