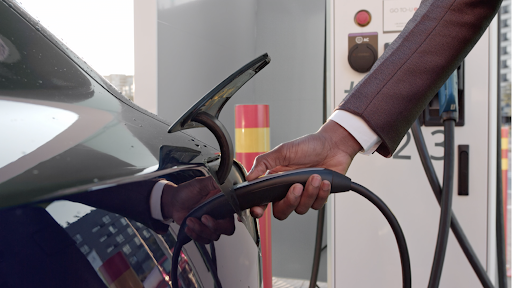 Geotab Launches First of Its Kind Fleet Electrification Knowledge Center
Published on June 21, 2022
---
Knowledge Center delivers data-driven tools and support for fleets of any size, along the entirety of the EV conversion journey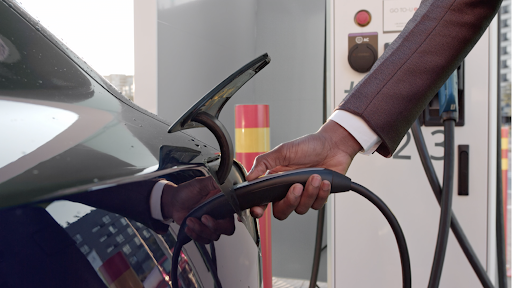 Toronto (June 21, 2022) – Geotab, a global leader in IoT and connected transportation, announced the launch of its Fleet Electrification Knowledge Center, a one-stop resource hub for fleet leaders to learn about the journey to electrification, from the initial adoption of electric vehicles (EVs) to streamlining and optimizing operations.
The Fleet Electrification Knowledge Center provides comprehensive, data-driven insights into the benefits of EVs and the role they play in sustainable fleet strategies. The Knowledge Center also includes tools, research and fleet success stories that address key opportunities and considerations to EV conversion, such as cost savings, vehicle range, and performance.
"EVs are a critical component in reducing carbon emissions in fleets. As a relatively new technology, our goal is to provide the necessary tools and information that businesses - regardless of where they are at in their electrification journey - need to feel confident about integrating EVs into their fleet," says Charlotte Argue, Senior Manager in Sustainability Mobility at Geotab. "By visiting our Knowledge Center, fleet leaders can leverage data-driven insights and findings about the performance and benefits of EVs and how implementing them into your fleet can make for a quality investment."
The Fleet Electrification Knowledge Center will also be home to Geotab's online guide to fleet electrification, which covers the full spectrum of EV fleet operations such as total cost of ownership benefits, the EV market, creating an EV adoption strategy and more.
With one of the largest data science teams in the industry (more than 100 data and artificial intelligence professionals on staff), and with devices installed in more than 130 countries, Geotab has the expertise and scale to offer the Knowledge Center to fleet leaders. Geotab processes more than 50 billion data points a day across more than 2.8 million connected vehicles, and supports the largest number of EV models on the market today – twice the number of any other fleet telematics company. As Geotab continues to advance its research in the fleet electrification space, it will continuously update the Knowledge Center with additional information, tools and success stories.
Post Tags
---
Media Contact
Hanna Corrente
Manager, Strategic Communications & Public Affairs
pr@geotab.com
About Geotab
Geotab is advancing security, connecting commercial vehicles to the cloud and providing data-driven analytics to help customers better manage their fleets. Geotab's open platform and Marketplace, offering hundreds of third-party solution options, allows both small and large businesses to automate operations by integrating vehicle data with their other data assets. As an IoT hub, the in-vehicle device provides additional functionality through IOX Add-Ons. Processing billions of data points a day, Geotab leverages data analytics and machine learning to help customers improve productivity, optimize fleets through the reduction of fuel consumption, enhance driver safety, and achieve strong compliance to regulatory changes. Geotab's products are represented and sold worldwide through Authorized Geotab Resellers. To learn more, please visit www.geotab.com and follow us @GEOTAB and onLinkedIn.