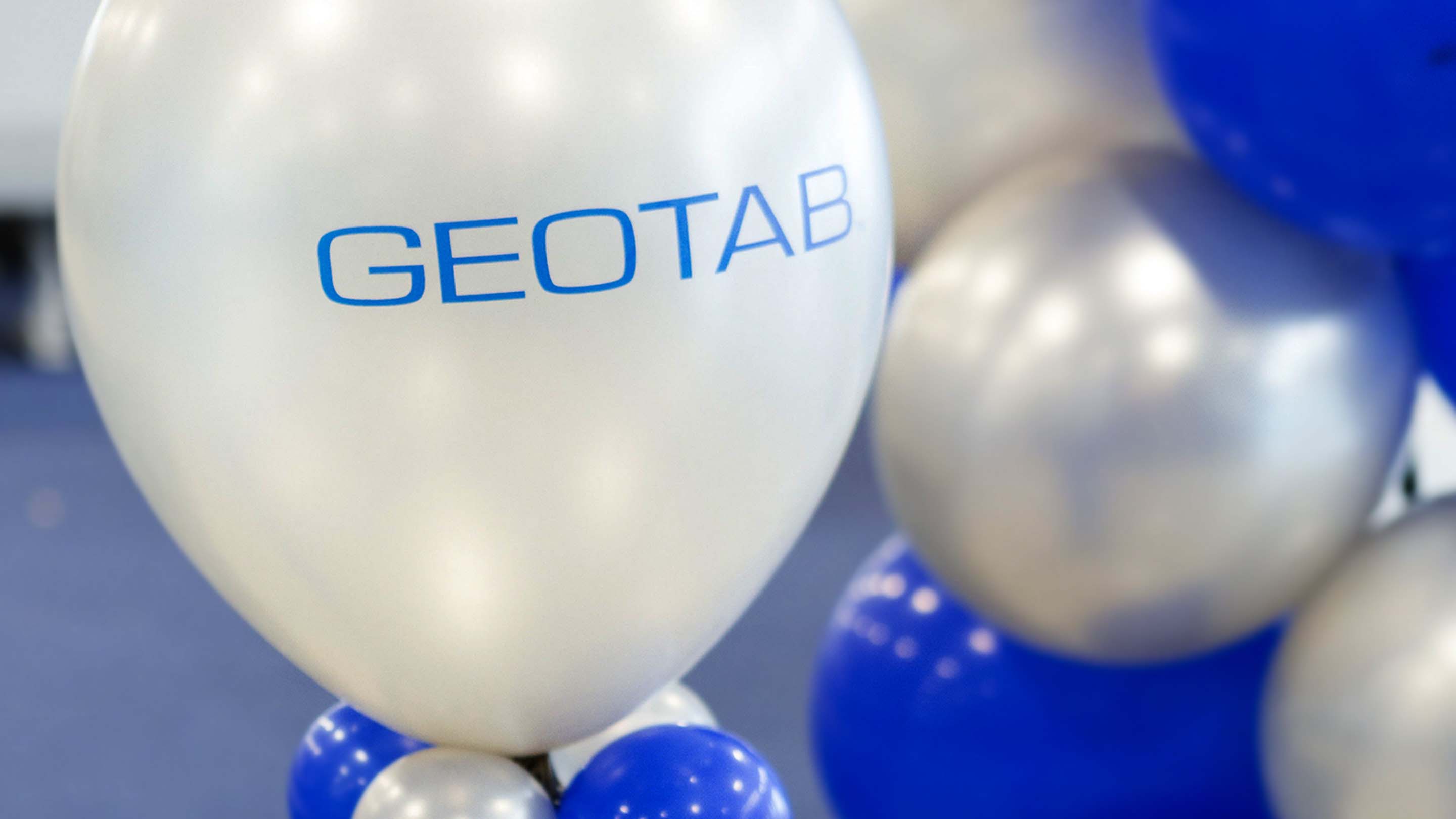 Geotab celebrates 20 years
---
On Geotab's 20th anniversary, we look back at some of our favorite milestones.
Geotab was founded 20 years ago on August 9, 2000 in Oakville, ON, Canada, where our headquarters are still located today. What was begun as a small business in our CEO's home has now expanded into a global company with over 1,000 employees working in cities from Las Vegas to Paris to Adelaide.
For Geotab's 20th anniversary, we look back at some milestones to see how we've grown and evolved over two decades.
See also: Introducing the Geotab Community
What's in a name?
While many things have changed since Geotab was founded, such as offices, products, websites, the name "Geotab" has stuck. Geotab is a mash-up of the term "geospatial," which relates to data associated with a specific location, and "tabulation," meaning the arranging of information systematically. No wonder our motto has become "You can't manage what you don't measure!"
Our GO device, meanwhile, which has gone through numerous iterations. Most recently, we've released GO9. The name is actually an acronym for "Geotab Onboard," a nod to the way the device slides directly into the vehicle's OBD II port.
See also: Podcast: Behind the scenes at Geotab with Neil Cawse
Geotab by numbers
In 2019, Geotab was named #1 commercial telematics provider worldwide by ABI Research. Here are some of our latest stats:
There are over 2 million Geotab telematics devices in operation
Geotab devices are used in 130+ countries around the world
We process 40+ billion data points per day
There are 216 solutions currently available on the Marketplace
See also: Telematics glossary: 100+ terms to know
Plotting Geotab's milestones
Follow the roadmap and check out a few of our proudest moments over the last two decades:
Conclusion
Geotab is proud of everyone who has contributed to our goal of helping customers all over the world make informed, data-driven decisions — but we're just getting started. To hear the latest discussions on telematics, smart cities, EVs and more, check out our new podcast Connected with Geotab.
Here's to another 20 years of helping businesses reach their full potential and keeping the roads safer for everyone.
Geotab's HQ in Oakville, ON
---
If you liked this post, let us know!
---
Disclaimer
Geotab's blog posts are intended to provide information and encourage discussion on topics of interest to the telematics community at large. Geotab is not providing technical, professional or legal advice through these blog posts. While every effort has been made to ensure the information in this blog post is timely and accurate, errors and omissions may occur, and the information presented here may become out-of-date with the passage of time.
Get industry tips and insights
Sign up for monthly news and tips from our award-winning fleet management blog. You can unsubscribe at any time.
Republish this article for free
Other posts you might like