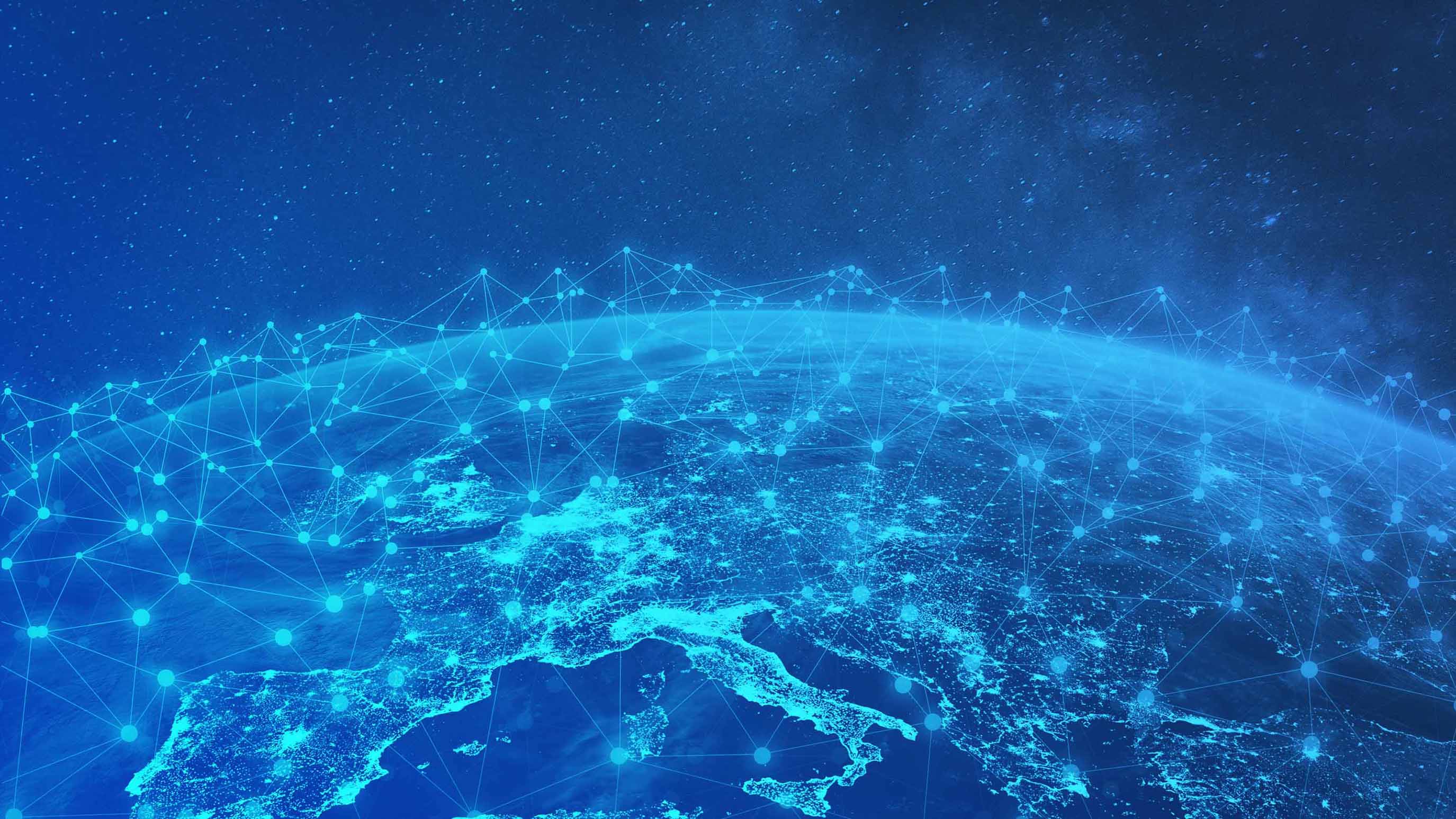 Top 7 mistakes to avoid when adding EVs to your fleet
---
Avoid these seven mistakes when you add electric vehicles to your fleet.
So you're ready to add electric vehicles to your fleet mix. You've done some preliminary research and see the potential to save money by plugging in rather than gassing up your cars. You like the lighter annual maintenance costs and have heard of purchase incentives available in your area.
Before you dive into EV fleet management, it's worthwhile to take note of the mistakes made by those who have gone before you. The first generation of electric car fleets has been in service for several years now, and there is no reason to repeat the blunders of the past.
See also:
Take the fleet electrification survey from Rocky Mountain Institute
How to get the most out of your EVs with MyGeotab
Here are seven mistakes to avoid when adding EVs to your fleet:
1. Using the wrong vehicles
A survey of the electric vehicles most popular in commercial fleets reveals the many choices you have. You may want to put in service any of the following:
Mid-range EVs like the Nissan Leaf and Kia Soul EV
Luxury sedans like the Tesla Model S
Spacious plug-in hybrids like the Mitsubishi Outlander PHEV
The Toyota Prius Prime with 25 miles of pure EV mode, plus an impressive 54 mpg EPA combined fuel-economy rating when it's running as a conventional hybrid
Electric delivery trucks
Matching the right model to your purposes can be a tough assignment. Think about the comfort of passengers, the amount of range needed, charging options, and what all of the above will cost you. Once you have the cars on the road, it's too late to adjust.
See also:
2. Missing the boat on EV incentives
While the U.S. government was keen to roll out their electric vehicle tax credit providing new EV buyers with up to $7,500, it seems there is still much to be done in terms of educating the public on incentive programs. In recent consumer polling by Morning Consult, 84% of adults said they are unsure whether their state offers incentives to electric vehicle buyers.
It pays to be in the know, as within many jurisdictions across North America, the available EV incentives are "stackable", so knowing what is offered at the city, state/province and federal levels will ensure you maximize any potential benefits. Worth noting too is that the purchase incentives are just the start of the savings. Fleet owners may also have access to:
HOV lane access with single passengers in an EV
Grants to install charging stations
Discounts on charging plug-ins from utility providers
Package deals on solar panel installation
Waived sales tax and emissions inspections
Incentives change according to the whims of local governments, so it's important to keep on top of deadlines when considering a plug-in purchase. Thousands of dollars may be available in rebates and daily use discounts.
3. Underestimating "real-world" driving conditions
While EVs and plug-in hybrids have stated ranges for city and highway driving, real-world conditions subtract several miles from each projected figure. In the worst cases, all-electric models running at high speeds with the air conditioner or heat going can see over 20% reduction in range.
Environmental conditions such as steep topography will also impact your real-world range. When you try to find the right fit for your fleet needs, consider these variables, some of which are out of your control.
4. Charging at the wrong time
Utility providers are progressing toward time-of-use (TOU) policies that limit the amount of EV charging done during peak hours. This shift will keep dirty power plants from meeting high demand and can save consumers money on fueling. To make it simpler, we've identified three systems of charging:
Uncontrolled charging — Start charging the battery as soon as you plug in the vehicle. This method ignores peak demand and limits the amount of savings you can enjoy from going electric.
Scheduled charging — By this method, vehicle operators delay charging until pricing is typically lower. Simply set the schedule according to your utility pricing. This system can save you over 20%.
Smart charging — The smartest system will delay and reduce charging depending on the demand at the moment. Fleet operators may save over 60% off charging costs compared to the uncontrolled system.
5. Ignoring differences in EV charging stations
Fleet managers will need chargers in the workplace to support electric vehicle use and will also need to consider what charging type works best for the facility. In many cases, particularly where vehicles are parked for longer periods overnight, level 2 charging might be sufficient.
For vehicle fleets without a lot of downtime, DC fast charging might be more appropriate. Your team should also consider taking advantage of public chargers in the area during operation, for top-up opportunities. When you see listings for stations on the Plugshare or Chargepoint websites, your best option is the Level 2 or DC fast-charging, also known as DCFC or DC Fast Chargers.
There are three different standards for high-speed charging in North America, which can get cars charged to 80% in 30 minutes:
CHAdeMO: This Level 3 fast charge is compatible with the Nissan Leaf EV as well as the Tesla Model S when an adapter is used.
SAE Combo (nicknamed CCS): Also a Level 3 fast charger, this standard works on cars such as the Kia Soul EV, Volkswagen e-Golf, BMW i3, and GM's Chevy Spark EV.
Tesla Supercharger: These chargers work only with Tesla EVs.
With a Level 2 charger, vehicles can pick up between 10 and 20 miles per hour, so that standard is useful when cars are parked for long stretches. Before you put an electric model into service, consider the different charging issues that will arise and how your team will respond.
6. Operating without performance data
The most common – and most avoidable – mistake made with fleet electrification is starting without tracking your vehicles' performance. Unless you have tools in place to maximize ROI on your EVs, you will leave money on the table that could be going back into the business or paying down vehicle costs. For example, are you tracking whether your plug in hybrids are being plugged in? Are you maximizing your EVs' potential utilization?
Your solution is to go with an EV telematics provider who can give you real-time answers to any questions that arise during electric vehicle use. This platform will give you daily reports on every vehicle, including individual trip details, charging support, and driver feedback. By understanding every aspect of EV performance, you will get the most for your investment.
7. Missing the PR opportunity
Replacing fossil-fuel vehicles with EVs is more than a money-saving proposition for fleet owners; it's also a move that will benefit your community. Electric cars reduce local emissions and eliminate noise during operation, and you should let customers know you have made the change.
Business owners may choose to put a "100% zero emissions" sticker on a pure EV or draw attention to plug-ins in some other way. Whatever you choose, embrace the opportunity to connect in a deeper way with your community.
Learn more about EV fleet management with Geotab on our Electric Vehicles page.
---
If you liked this post, let us know!
Post Tags

Geotab Team
The Geotab Team write about company news.
---
Disclaimer
Geotab's blog posts are intended to provide information and encourage discussion on topics of interest to the telematics community at large. Geotab is not providing technical, professional or legal advice through these blog posts. While every effort has been made to ensure the information in this blog post is timely and accurate, errors and omissions may occur, and the information presented here may become out-of-date with the passage of time.
Get industry tips and insights
Sign up for monthly news and tips from our award-winning fleet management blog. You can unsubscribe at any time.
Republish this article for free
Other posts you might like