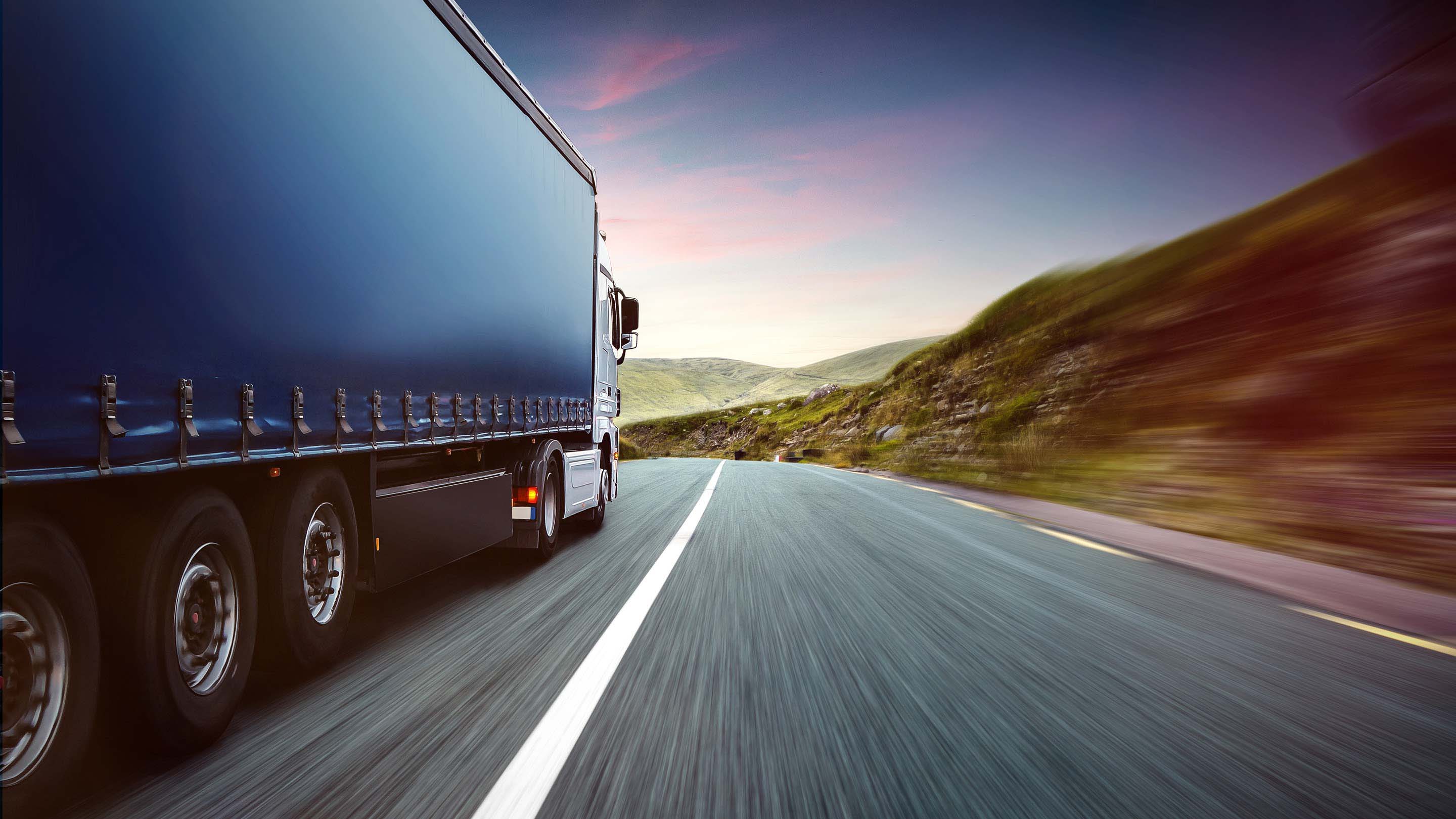 Blockchain in trucking: could it change the industry?
---
Are cryptocurrency and blockchain (the technology behind it) really worth the hype? What will be the impact of blockchain in trucking?
We've heard it once before — another "revolutionary" technology that will change the world. Are cryptocurrency and blockchain (the technology behind it) really worth the hype? What will be the impact of blockchain in trucking?
Besides making headlines as a decentralized technology that could power a new form of global currency, blockchain is said to have a lot more to offer across many industries.
To discover how blockchain affects the trucking industry, first, we need to look at the basic underpinnings of blockchain technology.
See Also: How Autonomous Trucks Will Change the Trucking Industry
Blockchain Basics
Imagine a chain — Per its name, blockchain is exactly that: a chain of blocks that can't be broken. Like an interlocked chain, each piece is connected to the one in front of and behind it — and can't be reordered. It is stuck exactly where it is in the timeline of events (i.e. the order in which each block of chain was created).
Now think about a business transaction — Each step within a business transaction is like a block that happens in sequence, from the details and signing of the contract to the completion and payment. This chain, all its parts and exact order from start to finish, can be viewed by parties related to the transaction in a private ledger that is stored across the network.
Consider a shared ledger that is always true — What that means is the blockchain, and as it is added to, is saved and replicated on every computer on the network, which means no one can erase or fudge information after the fact since everyone has the exact, real-time copy. No administrative password can ever change this information no matter how high up in a company or what role a person plays in the transaction. Every added block is mutually agreed upon by all parties.
Explained Further
The process can also be compared to keeping a ledger in your checking book. Occasionally there's a discrepancy between what you've kept track of versus what your bank statements say. These issues can be due to an error in your accounting or an error from the bank. Coming to an agreement on who is right can be a painful process.
What blockchain technology does is eliminate these two separate ledgers which also means eliminating the potential for discrepancy. You're not in charge of the ledger, nor is the bank. Rather, it is a mutually shared digital ledger that occurs in real-time based off actual transactions. This means the actual payment technology company the transaction runs through like Visa would also verify the transaction before it is added to the ledger — acting as a new block in your checking account "chain."
What Blockchain Could Do for Trucking
As part of the overall supply chain network, trucking companies could be vastly affected by blockchain technology. Blockchain in trucking could increase speed, transparency and security in a number of processes, such as:
Connecting shippers to carriers
Ordering
Tracking freight
Detention time
Payment transactions
Customs clearance
Warranty claims
While goals like connecting shippers to carriers globally is much further down the road, a few of these could be aided by blockchain technology sooner rather than later.
Detention Time and Pay
Just like the main goal of telematics in the fleet industry, blockchain technology is about making anything related to a transaction/contract more efficient.
The High Cost of Detention Time:
Detention time — the extra time that truckers are delayed at the pick up or drop off point — is costly. In a February 2018 report, the Inspector General (IG) of the U.S. Department of Transportation concluded that detention time is associated with an increased likelihood of a safety incident and wasted money (although they also noted that more data is required to make hard conclusions).
The impact of detention time:
For every 15 extra minutes spent in detention, the chances of a safety incident increases by 6.2%
Detention time reduces commercial driver pay by $1.1 billion to $1.5 billion annually
Detention time reduces motor carriers' net income by $250.6 million to $302.9 million annually
Setting detention time payments can be a source of conflict. Every company calculates detention time and pay differently. It may be after two hours of additional, unplanned waiting at a loading dock or more. And the pay may be at different rates, depending on the carrier and even driver. All these contracts and claims can be contentious, such as the scenario of a driver claiming they were there and the shipper claiming they were not.
What makes it even more complicated are the numerous ways drivers can report their arrival. One major carrier allows three options: the use of the company's in-vehicle device system, or the driver can call or send an email with particular information. This means there are three different ways information comes in that an operator, shipper and so on will need to be prepared to process in order to verify a detention pay claim.
With blockchain and ELD, the process is automated and simplified:
The driver arrives, which is automatically reported via GPS coordinates to that particular contract's blockchain record. There is no need to call or email anyone with proof.
Any time that the driver sits idle, in their ON-duty not driving status, is recorded.
The time the driver finally leaves the loading dock is recorded.
Detention time is calculated and any owed detention pay can be compensated immediately.
Other Quick Pay Solutions
Quick pay means that once the driver drops off the goods and leaves the dock, the contract has been completed and the carrier and any other parties involved can be paid immediately. There's no discrepancy or need to wait for verification between what the driver reported and what happened at the dock, since it can all be independently validated via the ELD and even weight sensors, for example, as the driver leaves with the empty trailer.
In effect, it's a smart contract — once the pre-determined and programmed conditions are met then the payment is transferred.
Warranty Claims
Now, let's take this a step further and look at an ancillary benefit that could also be seen in the trucking industry, since it is also a transaction that can be time consuming to verify: warranty claims.
Let's say a roadside breakdown occurs due to the powertrain. The truck is only a couple years old with the powertrain still under warranty. As this industry commentator describes, with blockchain technology as part of a fleet maintenance solution, the vehicle's manufacturing and aftermarket parts history, warranty details, maintenance and accident history and even driver behavior, could all be part of the vehicle's blockchain record. The manufacturer, warranty provider, the maintenance provider, and owner of the vehicle would all have access to same vehicle history and warranty info.
Claims could be processed much faster without having to gather any paperwork. It would also make it harder to dispute genuine warranty claims or to claim a repair that doesn't qualify under the warranty.
Up for the Task?
As the FMCSA has already pointed out, finding efficiencies around detention times and other supply chain issues will be up to the industry, not government regulation.
In the IG report, for example, it states that according to an FMCSA official, "the costs of rigorous data collection and analysis would likely outweigh the benefit and the Agency (FMCSA) primarily views detention as a market efficiency problem best addressed by private industry rather than through government action."
It will be up to the supply chain and fleet management industries via telematics and blockchain technologies to figure out how all this integrated data could help improve operations.
Blockchain Requires Open Platforms
With blockchain technology, it is important to point out one major aspect: It requires the use of open platforms via APIs (application programming interfaces) so that the data needed to form the blockchain is actually available and ready to communicate with each other, such as the vehicle's GPS, driver ON duty status from the ELD, along with the original contract details, accounting transaction details via accounting software, dispatch and scheduling software, and so on. Each piece of the data and software puzzle must be able to communicate with each other for the blockchain to work and to be visible by the necessary parties.
Like electronic logging, blockchain is another way that the trucking industry is embracing technology as the path forward.
Read more about trucking innovation:
Run on Less: Drivers Show How Technology Impacts Fuel Efficiency
---
If you liked this post, let us know!
---
Disclaimer
Geotab's blog posts are intended to provide information and encourage discussion on topics of interest to the telematics community at large. Geotab is not providing technical, professional or legal advice through these blog posts. While every effort has been made to ensure the information in this blog post is timely and accurate, errors and omissions may occur, and the information presented here may become out-of-date with the passage of time.
Get industry tips and insights
Sign up for monthly news and tips from our award-winning fleet management blog. You can unsubscribe at any time.
Republish this article for free
Other posts you might like