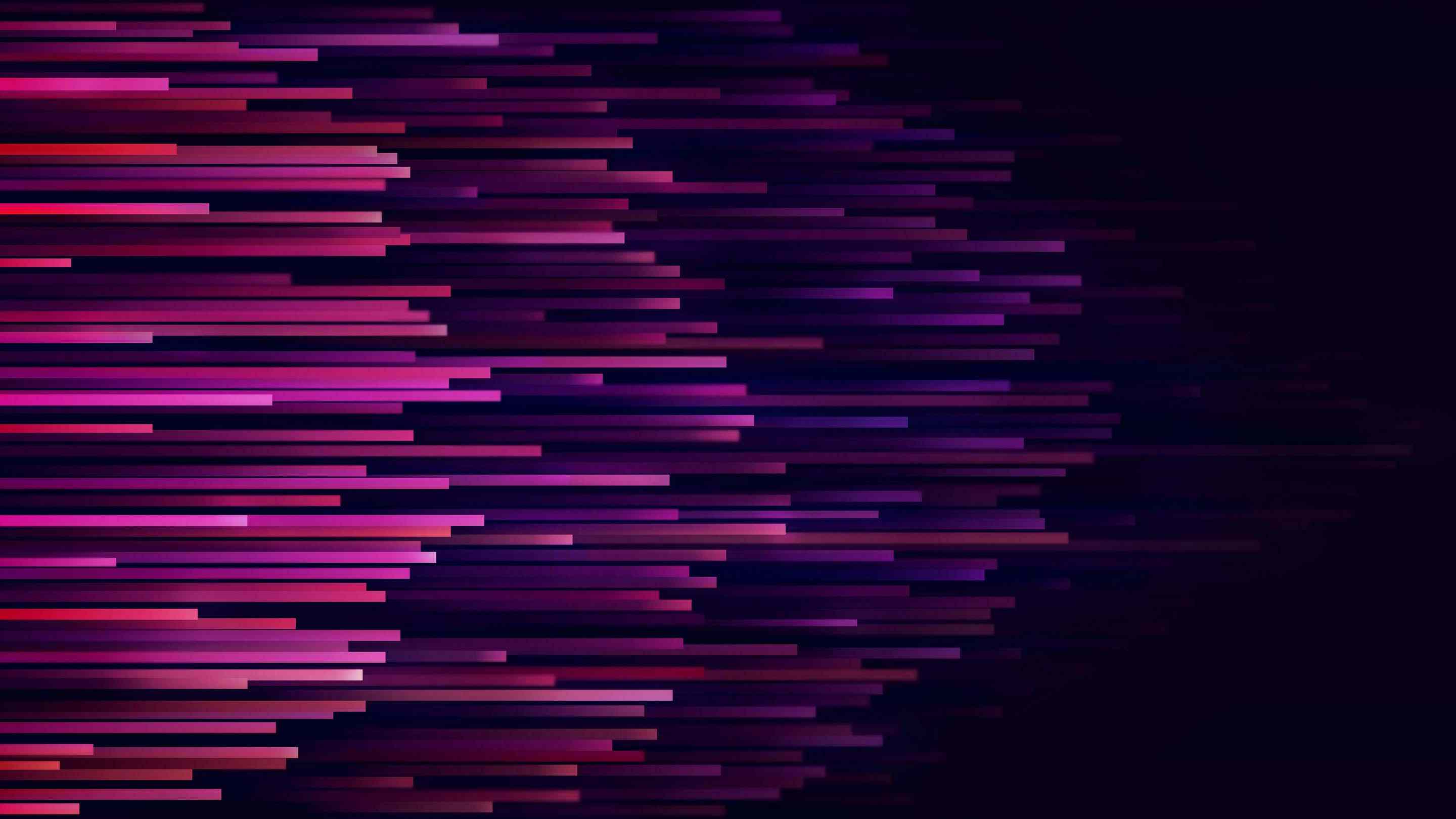 Run on Less roadshow: Average MPG results
Published on November 6, 2017 in Fuel by Scott Sutarik |  5 minute read
---
Run on Less is a cross-country roadshow to raise awareness about fuel efficiency best practices in long-haul trucking. Meet the drivers and link to results.
Fuel efficient trucking — is it possible? Based on the results from the Run on Less roadshow, the answer is "Yes." Read this article to learn how a team of truck drivers showed how technology impacts fuel efficiency.
The State of Fuel Economy in Trucking
When it comes to fuel economy in the trucking industry, there is room for improvement. The Annual Fleet Fuel Study by the North American Council for Freight Efficiency (NACFE) reports that the national average truck fuel economy is only 5.83 MPG. Considering the rising cost of fuel in the U.S., the need to improve fuel economy becomes more urgent as time passes.
Why fuel efficiency in trucking is important:
Lowering fuel consumption saves money (NACFE study showed raising fuel economy to 7.06 MPG saves a fleet $4,653 per truck).
The average diesel fuel price has risen over $1.20 since 2003.
Fuel impacts the bottom line (fuel costs represent 24% of a fleet's total operating costs).
Using less fuel benefits the environment through reduced emissions.
See Also: Is Idling Costing Your Business Money?
Geotab Research Shows Fuel Economy Performance by State
To provide more insight into the state of fuel economy in trucking, Geotab looked at the average fuel economy of a sample of over 30,000 Class 7 and Class 8 trucks equipped with a Geotab GO telematics device, for a one year time span from June 2016 to July 2017, located in the continental United States and Canada.
The findings:
Average miles per gallon of Class 7 and Class 8 trucks is 4.51 MPG to 6.47 MPG.
British Columbia, Alberta, and Saskatchewan had the lowest average MPG in the results.
Rhode Island, Massachussetts, and Delaware tied with Wisconsin for the highest average MPG.
See the heat map with average MPG results (click on button or image below).
The aim of this research is to provide a baseline tool to help trucking fleets in their efforts to improve fuel efficiency through driver coaching and newer truck specification options. The research was conducted using Google BigQuery, Google Datalab Notebooks using Python, and streaming live telematics data from Geotab's Big Data platform.
As said by Mike Roeth, NACFE Executive Director, "Every year the North American trucking industry spends $40 billion too much on their fuel bill. We can cut this significantly with the right efficiency technologies." Geotab offers many tools to help businesses optimize their fleets, including fuel efficiency reporting, driver coaching with Geotab GO TALK, predictive maintenance, and remote diagnostics.
Run on Less Results: Geotab Data Shows Fuel Efficiency Is Possible
Fuel efficiency in trucking is within reach, as shown by the results of the Run on Less campaign. Seven Class 8 trucks, equipped with efficiency technologies, and Geotab GO devices, drove over 50,000 miles across the country in a three week roadshow. The Run on Less team successfully met and exceeded the original goal of 9 MPG.
Thanks to fuel efficient technology and driving best practices, the Run on Less fleets saved $7,193 and 2,877 gallons of fuel, and achieved an outstanding 10.1 MPG.
If the over 1.7 million trucks in North America achieved the same MPG, the overall savings would total $24.3 billion, 9.7 billion gallons of diesel fuel, and 98 million tons of CO2 annually, according to the Rocky Mountain Institute.
About the Run on Less Roadshow
Run on Less was a cross-country roadshow to raise awareness about fuel efficiency best practices in long-haul trucking. For three weeks in September, an all-star team of truck drivers hauled real freight to different destinations across the U.S., ending at the NACV Show 2017 in Atlanta. The fleet of Class 8 trucks were showcasing some of the latest innovations in fuel efficiency including: new engine and drivetrain technology, low viscosity lubricants, aerodynamic design, and efficient driving methods.
Run on Less is organized by the North American Council for Freight Efficiency (NACFE) and Carbon War Room with title sponsors Shell and PepsiCo. NACFE is committed to increasing efficiency in North American trucking by providing information in their Confidence Reports on fuel efficiency technologies. Carbon War Room, a nonprofit organization founded by Sir Richard Branson, is kickstarting the low-carbon economy through sustainability initiatives in shipping, trucking, islands economy, aviation, and mining.
Geotab was proud to be an event sponsor of Run on Less. As a provider of open platform fleet management solutions, Geotab enables fleet optimization, fuel efficiency, and lower CO2 emissions for businesses of all sizes. We are committed to sustainability best practices in our decision-making and operations.

Run on Less website
Meet the Drivers
Drivers from top U.S. fleets participated in Run on Less, including: Albert Transport, PepsiCo's Frito-Lay division, Hirschbach, Mesilla Valley Transportation, Nussbaum Transportation, Ploger Transportation, and US Xpress. The fleets provided trucks with commercially available fuel-saving technologies and selected each driver for their proven track record for fuel efficient driving.
The Run on Less drivers have more than 170 years of truck driving experience combined!
Henry Albert, Albert Transport Inc.
Driving: 2018 Freightliner Cascadia Evolution Aero Xi Sleeper
Interesting Fact: Albert has been an independent Owner/Operator since 1996.
Brad Long, Hirschbach
Driving: 2016 International ProStar SkyRise sleeper
Interesting Fact: For Long, the highlight of trucking is when he has an opportunity to bring his family out on the road with him. Hirschbach has a green fleet strategy that includes keeping only late model trucks fewer than 3 to 4 years old.
Joel Morrow, Ploger Transportation
Driving: 2016 Volvo VNM62T630 Sleeper
Interesting Fact: Morrow has driven over 4 million miles in his career.
Clark Reed, Nussbaum Transportation
Driving: 2018 Freightliner Cascadia Sleeper
Interesting Fact: Over 12 years ago, Reed traded in an office desk for his truck and hasn't looked back since. Reed is passionate about the central role that trucking plays in driving the overall economy.
Tommy Revell, PepsiCo's Frito-Lay Division
Driving: 2017 Volvo VNM Day Cab
Interesting Fact: Frito-Lay chooses aerodynamic truck models to optimize their fleet and maximize performance, featuring front bumpers with lower dams, side skirts and extenders to redirect the airflow under and around the vehicle, as well as roof and gap fairings, aerodynamic mirrors, wheel covers, and trailer tails.
Mark Risien, US Express
Driving: 2018 Freightliner Cascadia Sleeper
Interesting Fact: Risien's Cascadia is equipped with a solar panel that powers the air conditioning, lights and outlets when the truck is turned off.
Roberto Sandoval, Mesilla Valley Transportation
Driving: 2018 International LT Sleeper
Interesting Fact: Sandoval is from El Paso, Texas and says "I love my truck as much as my house."
Watch the driver videos.
Geotab Telematics Data Supports Fuel Efficiency Tracking
Geotab equipped each Run on Less truck and driver with a Geotab GO device, harness, and access to the MyGeotab fleet management portal.
Throughout the campaign, drivers and program administrators tracked their statistics such as fuel usage, diesel exhaust fluid (DEF) level, idle time, cruise control, and more from the MyGeotab fleet management software. A Geotab solutions engineer set up the dashboard and reports on fuel economy.
The Geotab GO vehicle tracking device is capable of providing various diagnostics, including
acceleration, engine load, engine speed (RPM), and fuel usage. Proper analysis of these variables can help further analyse and estimate the GCWR of a truck.
Examples of other vehicle data that can be measured and monitored on Class 8 trucks with Geotab:
Ignition
Cranking voltage
Engine speed
Odometer
Total amount of fuel used
Fuel level (percentage)
Coolant level
Engine oil temperature and level
Engine coolant temperature
Total engine idle time
Total fuel used while idling
Outside air temperature
Oil pressure
To read how trucking companies can streamline maintenance with technology, read Scott Sutarik's post on remote diagnostics.
Related:
Geotab Data Shows Impact of Hurricane Harvey on Driving and Commercial Fleet Activity
Simple Ways to Increase Fuel Efficiency with MyGeotab
The Diesel Decline and What it Means for Fleet Managers
Originally published Sep. 6, 2017. Updated Nov. 6, 2017
---
If you liked this post, let us know!

Scott Sutarik
Scott Sutarik, VP, Commercial Vehicle Solutions for Geotab, drives sales and market development for the truck, off-road, and asset markets worldwide.
---
Disclaimer
Geotab's blog posts are intended to provide information and encourage discussion on topics of interest to the telematics community at large. Geotab is not providing technical, professional or legal advice through these blog posts. While every effort has been made to ensure the information in this blog post is timely and accurate, errors and omissions may occur, and the information presented here may become out-of-date with the passage of time.
Get industry tips and insights
Sign up for monthly news and tips from our award-winning fleet management blog. You can unsubscribe at any time.
Republish this article for free
Other posts you might like