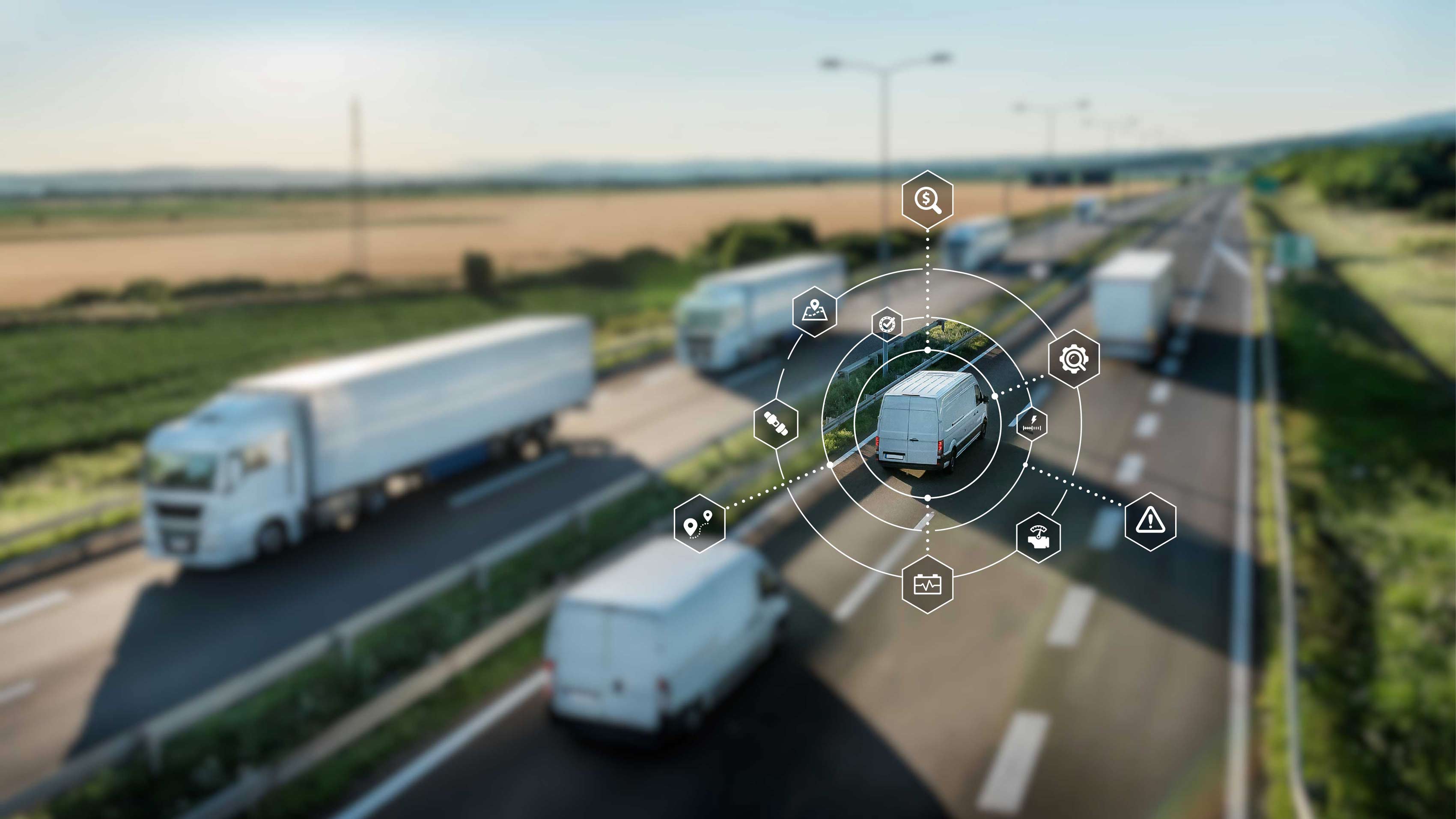 For OEMs, finding the right connectivity partner is crucial — here's why
---
Many OEMs build and maintain proprietary fleet telematics solutions. Partnering with a leading connected vehicle company reduces costs and accelerates products to market.
As an OEM, you know how hard it is to make vehicles. When James Dyson shared his $700 million attempt at designing an electric car, Elon Musk replied in a Tweet: "Production is hard. Production with positive cash flow is extremely hard."
Not only do you have to make decisions about everything from raw materials to sales and marketing, but the entire industry is going through a transition phase with EVs, mobility solutions, and autonomous driving — all of it needs your attention.
Is building your own telematics solution a better option than partnering with a connected vehicle company?
In reality, the staggering amount of time, money and resources needed to build such a product could threaten the focus on your core competencies and operations. You can read more about getting value from connected vehicle data in our white paper.
For now, let's look at why partnering with a connected vehicle company is a better choice for OEMs looking for a connectivity platform.
How can you drive added value for your customers?
With a turnkey telematics platform — like Geotab for hardware, software or both, you can get to market faster and reduce development costs.
Also, if you have your own in-house solution, we have intelligent, complementary data sets that can help you expand your offerings, streamline costs and support development. You'll also be able to accelerate mobility offerings with connected vehicle solutions.
Product performance — Develop newer capabilities and improve product design with insights on how different vehicle models perform in the field. Are all the parts of the vehicle integrated and working properly? Easily pinpoint areas of underperformance by scenario, which components fail the fastest, and how external factors affect each model.
Benchmarking — Geotab can help you benchmark vehicle performance against industry averages. Run comparative analysis between various makes and models or gain proof of ROI for long-term EV implementation projects.
Environmental data — Vehicle telematics data gives insights to enhance and expand your offerings. For instance, an EV OEM could strategically build charging stations in high-density areas, or identify where the need exists to help expand geographical infrastructure. This can also help you build safer vehicles.
Predicting trends — Watch movement patterns of internal combustion engine (ICE) powered vehicles and make market predictions about where we might see more demand for EVs.
Lower investment costs and shorten time to market — Adopt a customer-focused platform with easy integration, advanced technology, continuous innovation and broad compatibility to build, control and create value with data insights.
Enhance your competitive advantage — Access an established reseller network of over 500 global partners for quick monetization and additional revenue streams. In addition, you can reap the benefits of a growing ecosystem of Geotab Marketplace solutions.
To illustrate this, let's look at the type of value a connected vehicle partnership can bring to an OEM.
Supporting critical manufacturing decisions
One of our OEM integration partners had to decide whether to use a battery that would enable their vehicle to travel for about 150 miles on a single charge. The alternative was to equip their vehicles with a larger one with more range — not a trivial decision. While a bigger battery is heavier and more expensive, our OEM partner could also market a greater driving range, which has a perceived value to fleet users.
To help, Geotab looked at data of similar last-mile vehicles and found that on average, these vehicles run for about 67 miles per day. With that data, our OEM partner could make a manufacturing decision that aligned with their fleet customers' needs.

So, if you're an EV startup, you want to give investors the confidence that you can deliver your product on time and on budget. With this type of data at your fingertips, you can make decisions that give you— and your investors — that confidence.
As an investor, wouldn't you rather see a company doubling down on its strengths, and fostering complementary partnerships that accelerate a product to market?
Integrity, experience and expertise
Building a quality connected vehicle solution requires decades of experience, teams of talented people, and hundreds of millions of dollars in investment.
Geotab has over 2,000 employees, including over 500 engineers and over 100 people working behind the scenes in our data and analytics department. We process over 50 billion points of data every day to deliver insights to both OEMs and fleets around the world.
In fact, we've spent over 20 years building and developing a customizable telematics solution that provides fleets with the insights and tools they need to manage their business. Our products and services provide vehicle manufacturers with intelligent insights into how their vehicles operate in real-world conditions.
You can use that data for continuing to make enhancements and add features with confidence from our expertise in:
Cybersecurity operations
Cloud-to-cloud integration
Asset management
Equipment monitoring
Network coverage
The advanced security features of Geotab's telematics platform are certified against rigorous encryption, authentication and compliance standards.
In 2021 alone, we invested $75 million into research and development. We partner with OEMs as their telematics experts to complement their strengths and help their vehicles become more connected.
In addition to the benefits of partnering with a connected vehicle company rather than building your own solution, Geotab can help you understand the right data model to grow your fleet business with the $400 billion connected car market opportunity.
The value of a partnership with a connected vehicle leader
The global mobility ecosystem is evolving. Partnering with a connected vehicle company helps you build stronger products in a more connected environment. It's also a far more effective path to help you deliver and improve your products.
You can provide proven connectivity systems to your fleet customers and avoid the challenges of trying to build and maintain a secure, reliable and scalable telematics platform — we do it every day!
So, if you need a connectivity solution, let's talk about how a partnership with Geotab is an investment that can help accelerate your business and better serve your fleet customers.
Learn more about getting value from connected vehicle data in our white paper, Mining value from connected vehicle data.
---
If you liked this post, let us know!
---
Disclaimer
Geotab's blog posts are intended to provide information and encourage discussion on topics of interest to the telematics community at large. Geotab is not providing technical, professional or legal advice through these blog posts. While every effort has been made to ensure the information in this blog post is timely and accurate, errors and omissions may occur, and the information presented here may become out-of-date with the passage of time.
Get industry tips and insights
Sign up for monthly news and tips from our award-winning fleet management blog. You can unsubscribe at any time.
Republish this article for free
Other posts you might like