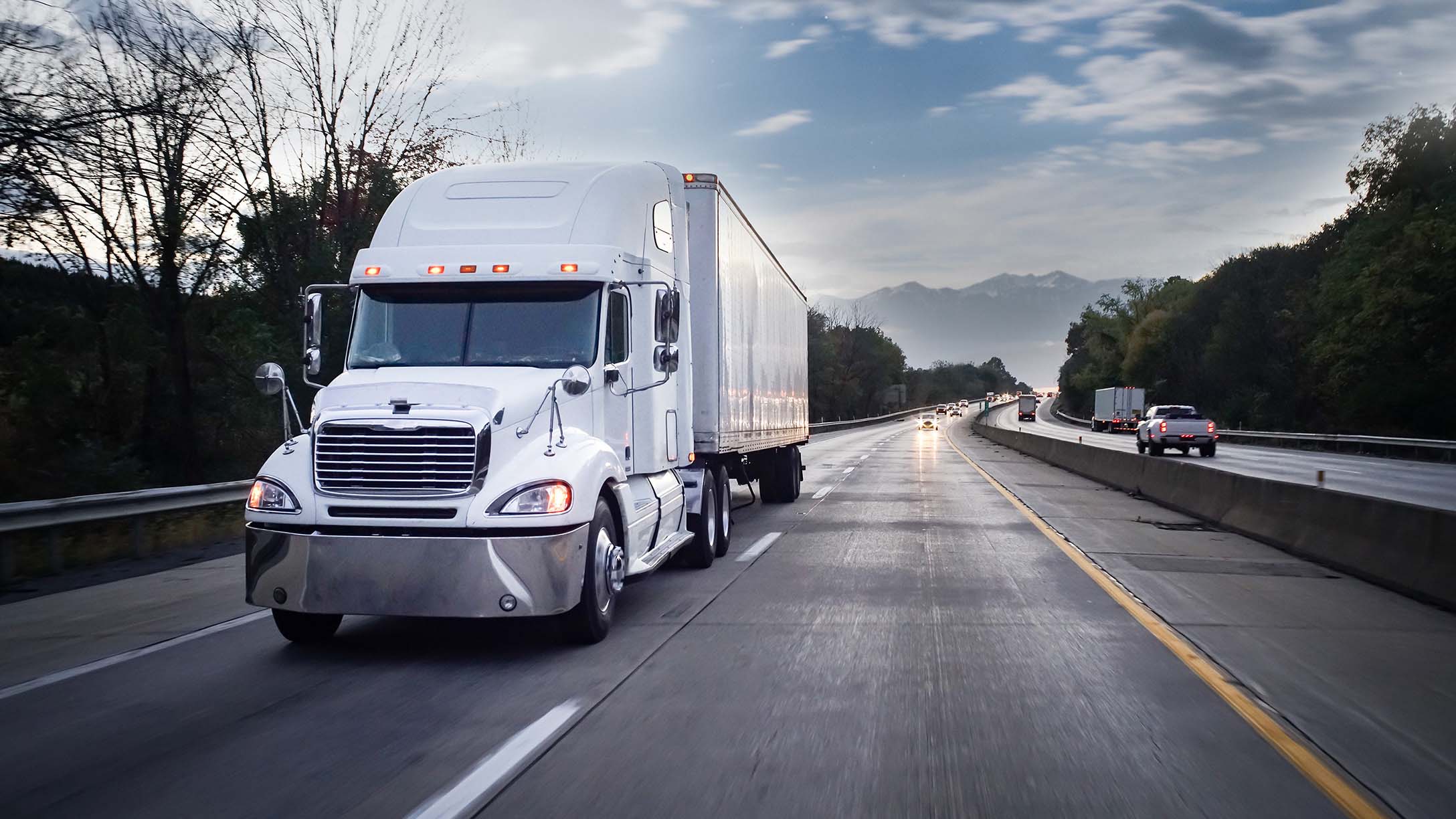 ELD enforcement changes for Canada – what it means and what it doesn't
---
Learn what is included in the ELD soft or progressive enforcement period and best practices for how to ensure your fleet is prepared.
As Canada's ELD enforcement deadline nears, the government is planning a 12-month period of soft or progressive enforcement. With that deadline and the progressive nature of enforcing it, you may have some uncertainty regarding what is and what is not included in the soft enforcement period, as well as when you need to take action. To help you ensure your fleet is ready, we clarify what has changed regarding Canadian ELD enforcement and answer your ELD enforcement questions.
Canadian ELD mandate timeline
On June 13, 2019, Transport Canada announced that it would be requiring most commercial trucks and bus operators to implement ELDs. Similar to the reasoning behind mandates and regulations implemented by the U.S., Transport Canada's aim is to make it faster and easier to track and manage accurate hours of service (HOS) records This is to reduce driver fatigue and improve overall road safety. The deadline for compliance is June 12, 2021 at which point most commercial drivers are required to use third-party certified ELDs that are registered with Transport Canada in place of paper logs. However, the past year has resulted in Transport Canada's minister of transportation altering the enforcement period.
See also: Your comprehensive guide to the Canadian ELD mandate
Regarding the Canadian ELD Deadline, Canada's minister of transportation Omar Alghabra said, "I am firmly committed to this timeline — these devices will further strengthen road safety in Canada. At the same time, the impact of COVID-19 on commercial vehicle operations has been unprecedented and must be acknowledged. As such, with the support of provinces and territories, and in consultation with industry, we will work together on the successful and effective implementation of a progressive enforcement period. This will give sufficient time for industry to obtain and install certified ELDs without penalty as of June 12, 2021. Early enforcement measures will consist of education and awareness." On May 5, 2021 the CCMTA released an announcement providing additional details around this soft enforcement period, specifically highlighting that it will end on June 12, 2022.
Timeline
June 13, 2019
Transport Canada announces a mandate requiring ELD use for commercial trucks and bus operators with a deadline of June 12, 2021.
March 2, 2021
Statement by the Minister of Transport on ELDs in commercial vehicles stating that the June 12, 2021 deadline will begin a period of progressive enforcement focusing on education and awareness rather than penalty.
June 12, 2021
Canada's ELD implementation period focusing on education and awareness, without penalty, begins. To help focus on education and awareness, this 12-month soft enforcement period will begin in late spring, during which time there will not be immediate penalties for fleets and drivers who are not in compliance with the Canadian mandate.
What does Canada's ELD soft enforcement mean?
For Canadian and border-crossing fleets, nothing has changed. Finding and implementing a new system takes time and effort and the work needs to begin immediately. While applicable carriers still need to wait for Canadian certified ELD software, Canadian and cross-border carriers will need to be prepared well before the deadline to ensure a smooth transition that does not interfere with operations.
The soft enforcement, or progressive enforcement period simply means that the Canadian ELD deadline will kick off a 12-month period of education and awareness without the repercussions of penalty until otherwise specified. Carriers should have a plan to meet these regulations well before the deadline and soft enforcement period.
Canadian ELD certification and providers
Applicable carriers should prepare well in advance as compliance with Canadian ELD regulations is about more than simply procuring the device. In October 2020, Canada appointed the ELD certification body who are authorized to test and certify that ELDs meet the country's technical specifications. Now, telematics companies can begin submitting ELDs for Canadian certification.
Whether you are implementing an ELD for the first time, or have been using one for a while, Canadian and cross-border fleets should note that many of the providers who are U.S.-certified may not have applied for Canadian ELD certification due to cost and time constraints. As a result, it is critical for carriers to understand if their provider of choice will be able to offer a compliant solution for their fleet and the territories they traverse. Meaning that if a business operates in both the U.S. and Canada, you should verify that the ELD will work and fulfill mandate requirements in both countries. Carriers also need to know where the provider they select is in the certification process and if they will be compliant by the Canadian ELD Mandate deadline.
See also:
Geotab takes steps towards Canadian ELD certification
Transport Canada ELD mandate: What fleets should know
Preparing for Canada's progressive ELD enforcement period
In addition to reviewing the Canadian ELD provider options available, carriers need to be aware of their organization's needs in order to be prepared for the progressive enforcement period. After selecting a provider, you need to include time in your plan for ELD device installation, factoring in the time it takes to install the physical device if your fleet is using an ELD for the first time.
You should also prepare your entire organization for changes to their compliance workflows. Companies will need time to ensure they have time for technical, process and practical checks that their new system would require which could impact operations. This includes changes in your organization's compliance, documentation and record-keeping, IT and any customer relationship management that might impact day-to-day operations.
Train drivers on Canadian ELDs
Allow time for a learning curve for drivers to become familiar with the Canadian certified ELD systems. Include time to train your drivers and adjust any operational processes that may be affected. The most effective and seamless transitions tend to occur when organizations set aside time for a driver training program focused on introducing and educating drivers on Canadian ELD processes and procedures.
Drivers should know:
What ELD is the driver operating and what ruleset they are running
Basic ELD data (carrier, license, rulesets and applicable exemptions)
Personal conveyance rules for the U.S. and Canada
If they are eligible for yard moves
How to handle log edits
How to deal with unassigned driving
What to do and how to operate ELD at roadside inspection (varies in U.S. and Canada)
Which documentation they should carry in cab
What to do in the event of a malfunction for U.S. and Canada
How rules differ for cross-border drivers
How the data transfer differs in Canada and the United States
Early deployment of Canadian certified ELD
Once you have planned, implemented and trained, it's time to deploy your ELD. Plan for deployment well before the deadline to work out all the details.. Additionally, you can begin to benefit from the electronic data, using it as an opportunity to implement new workflows that increase efficiency for your operations.
Geotab has a Canadian ruleset available for the Geotab ELD solution and is committed to working towards fulfilling compliance requirements and complying with electronic logbook law in accordance with the new Canadian ELD regulations.
To learn how Geotab can help you prepare for the Canadian ELD soft enforcement period, visit geotab.com/fleet-management-solutions/eld/.
---
If you liked this post, let us know!
---
Disclaimer
Geotab's blog posts are intended to provide information and encourage discussion on topics of interest to the telematics community at large. Geotab is not providing technical, professional or legal advice through these blog posts. While every effort has been made to ensure the information in this blog post is timely and accurate, errors and omissions may occur, and the information presented here may become out-of-date with the passage of time.
Get industry tips and insights
Sign up for monthly news and tips from our award-winning fleet management blog. You can unsubscribe at any time.
Republish this article for free
Other posts you might like