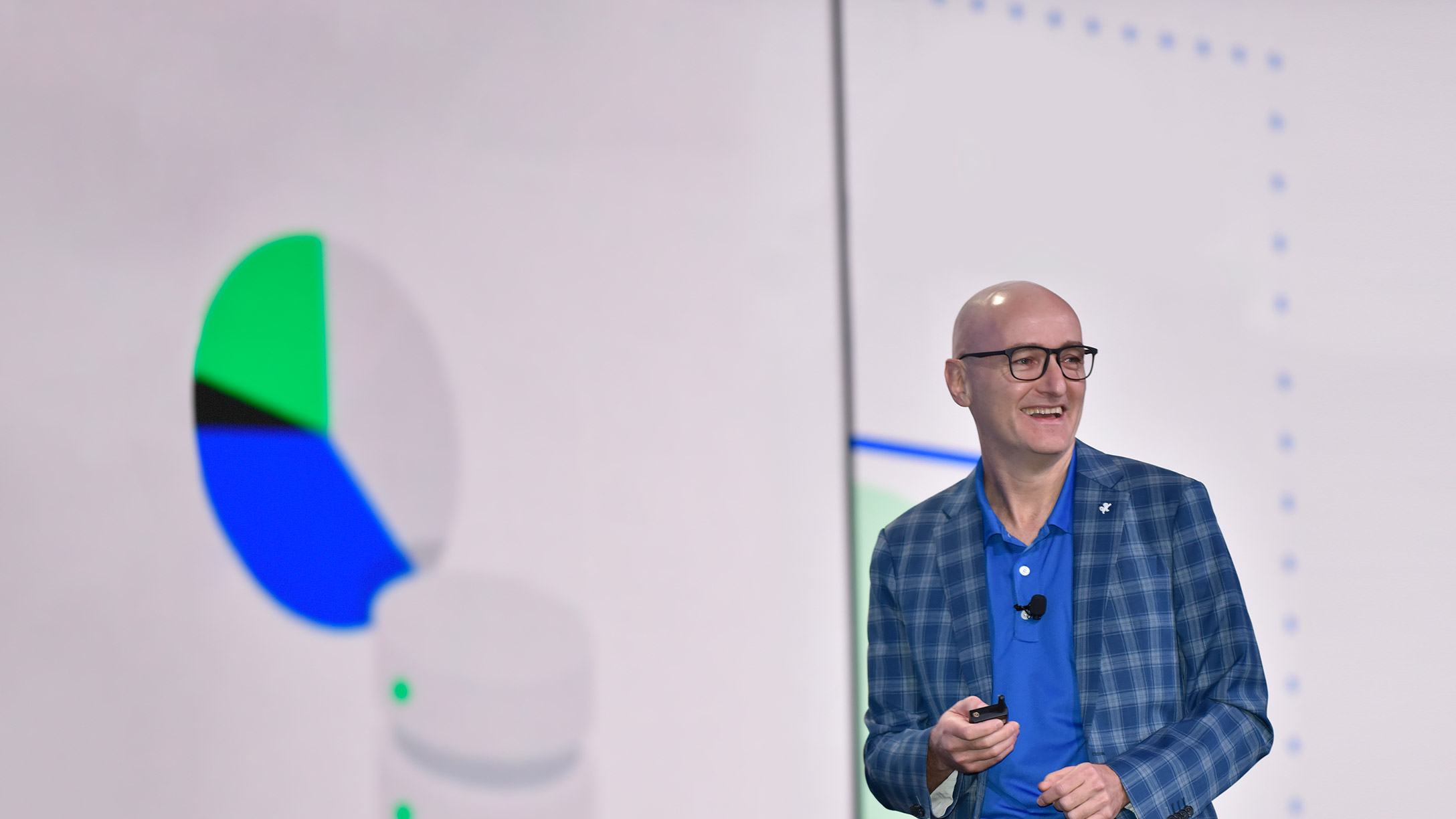 Geotab Connect 2023 Day 1 Highlights
---
Back for the first time since January 2020, this year's Geotab Connect event, sponsored by Deloitte and Google Cloud, is our biggest ever with over 1,700 attendees and 70+ Marketplace Exhibitors on-site showcasing the latest industry technology and trends.
Colin Sutherland, Geotab's Chief Customer Officer, took the stage to open the show. He spoke about the importance of people and relationships in the usage of vehicle data. Speaking about how telematics has evolved from dots on a map to data generators, he noted that fleet managers are now making big decisions based on data-driven intelligence.

Neil Cawse, Founder and CEO, led the main keynote highlighting how we're hitting a critical mass when it comes to data, and how Geotab is helping benchmark against the best fleets in the world to help fleets drive safety, sustainability and operational goals.
Data intelligence for today's challenges and tomorrow's world
Neil commented on how drastically the way we use technology has changed in just a few short years. Remote working has made everything mobile- and cloud-first, and AI and data are transforming the business landscape. "Customers expect – no demand – that they have access to their data from everywhere," he said. "Artificial intelligence is changing the way we look at data. It is our responsibility to infuse AI into the product."
At the last Connect in January 2020, Geotab had two million vehicles connected. In January 2023, that number had climbed to 3.2 million vehicles, proving that telematics is the way forward.
"In business today, so much of what we do is measured to ensure we operate better, faster and leaner. Telematics is crucial in this regard since you cannot manage what isn't measured."
What can your data do for you?
Here were Neil's top takeaways:
Safety – Collisions pose a huge cost to companies and the risk of injuries or even death are of great concern for all organizations. Telematics is shown to cut collisions by 30%.

Sustainability – The single easiest way to start your sustainability journey is with telematics. It can cut emissions on existing fleets by 20% through routing, choosing the right vehicle for the right job, eliminating aggressive driving and improving idling.

Operations – Geotab is hitting critical scale when it comes to data, offering fleet managers tremendous amounts of data to help them benchmark themselves against the best fleets in the world. Ferguson Enterprises for example, was able to cut $1.2 million off their maintenance budget with fault code monitoring and DVIR. Utilizing vehicle right-sizing and fuel saving behaviors, Ferguson also saved over $9 million in fuel costs when benchmarked against similar fleets in the Geotab ecosystem.
Geotab collaboration
Neil welcomed Philip Aiello from UPS to the stage to accept an award for their support and longstanding partnership spanning over 20 years. Neil noted that back in the early days of the company, UPS pushed Geotab to get data off of the vehicle engine BUS and continues to push Geotab to innovate today. UPS has 100,000 vehicles connected globally.
Committed to customers
Here are just a few of the things Neil highlighted that the team has been working on:
Launched GO9B supply chain optimized, global-enabled product
Order Now for GO devices online
New support website with better searching and collaboration
Numerous new OEM connections and optimization to work better with OEM data
DIG for adding third-party data into MyGeotab
Launched Surfsight and now Sensata cameras
Integrated Philips Connect asset trackers into Order Now
New version of GO Talk
WiFi version of GO is available worldwide
"It's our mission to help each and every single fleet be safer, more efficient and more sustainable. Our commitment to you is a focus on the customer and unstoppable R&D," Neil Cawse.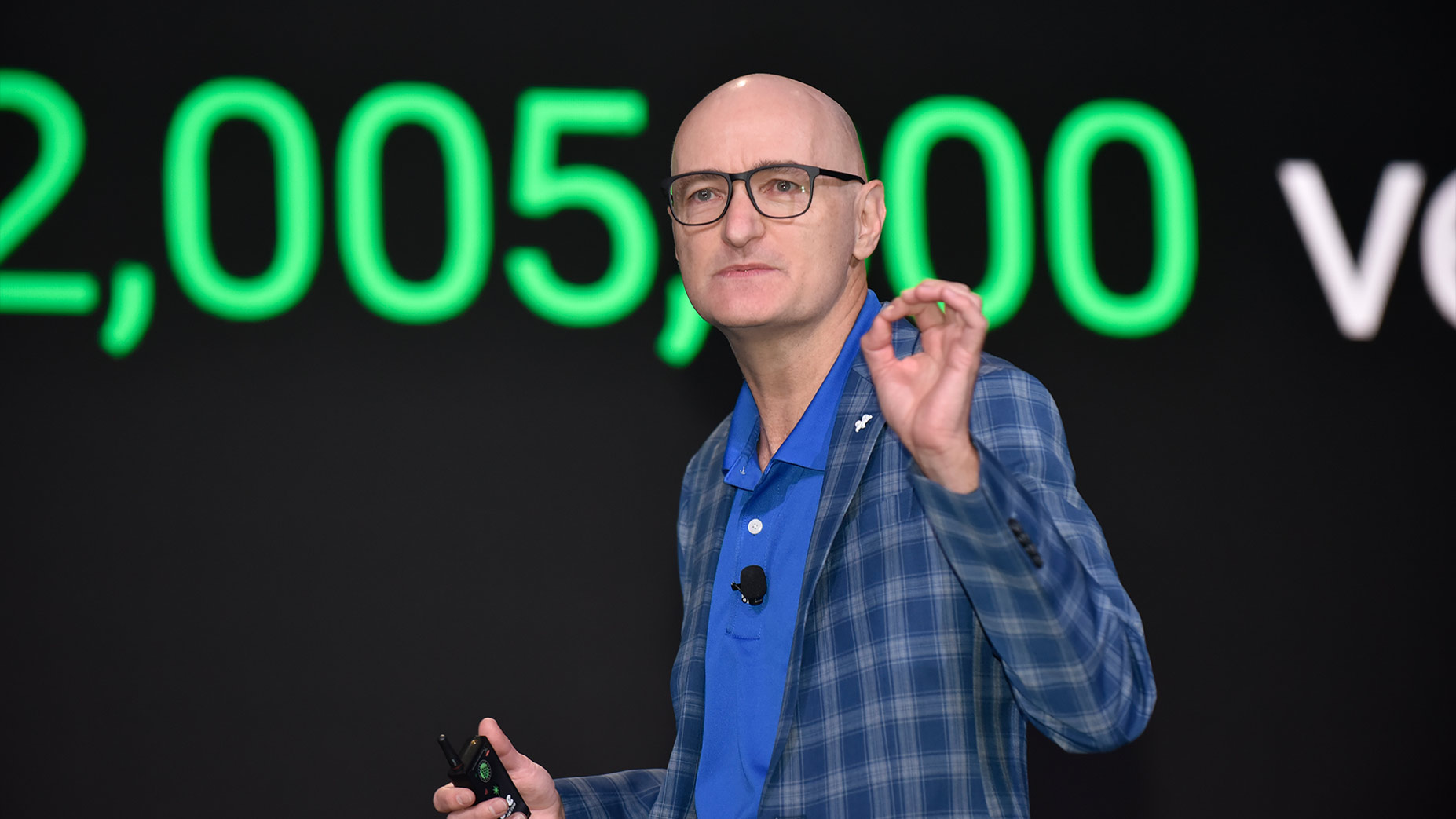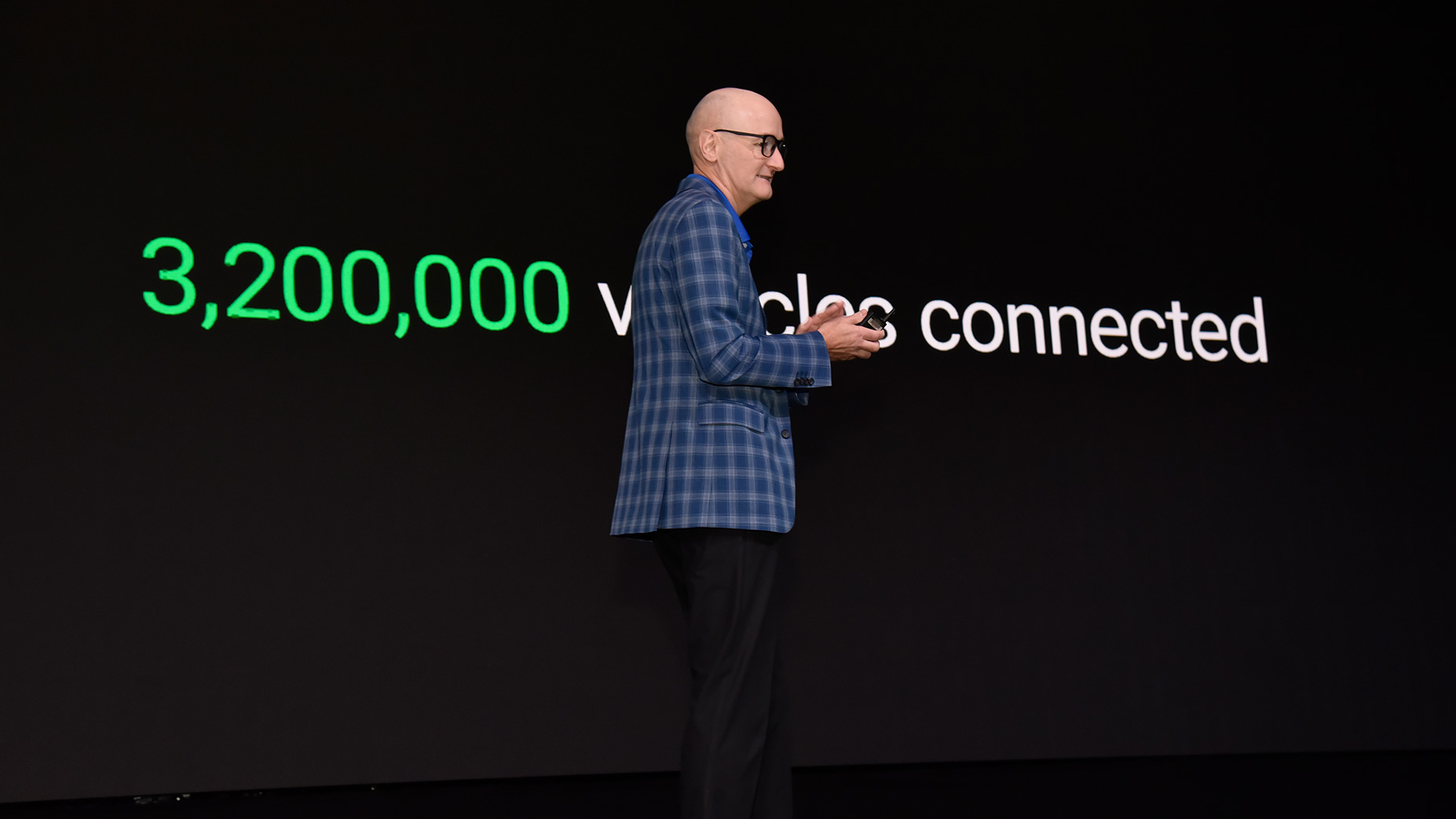 The evolution of Geotab products
Acknowledging R&D efforts, Neil welcomed Sabina Martin, AVP, Product Management, to the stage to take attendees through highlights about upcoming Geotab products. Sabina noted that Geotab is on a journey to make MyGeotab an insights-first, AI-enabled platform to provide actionable insights to help improve and raise the bar. For example, the next release of MyGeotab will provide peer-to-peer benchmarking to help customers understand how they're doing compared to fleets that operate in a similar fashion.

Other highlights include:
Optimizing the onboarding journey to be tailored specifically to each customer
Shifting the platform to be hardware agnostic
A vehicle eligibility tool coming soon to MyAdmin, allowing users to look up vehicles by VIN, make, model or year, or even get insights to understand if the vehicle is eligible for OEM connectivity or if the GO device is better suited
Video has been tightly integrated into the core menu navigation – so if you're looking for a harsh driving event, you can pull up the video for that event right in the same place
The Product Hub
New to this year's Connect is the Product Hub where attendees can connect with Geotab product managers to talk about their business challenges. There are also demonstrations of existing products and early prototypes and concepts.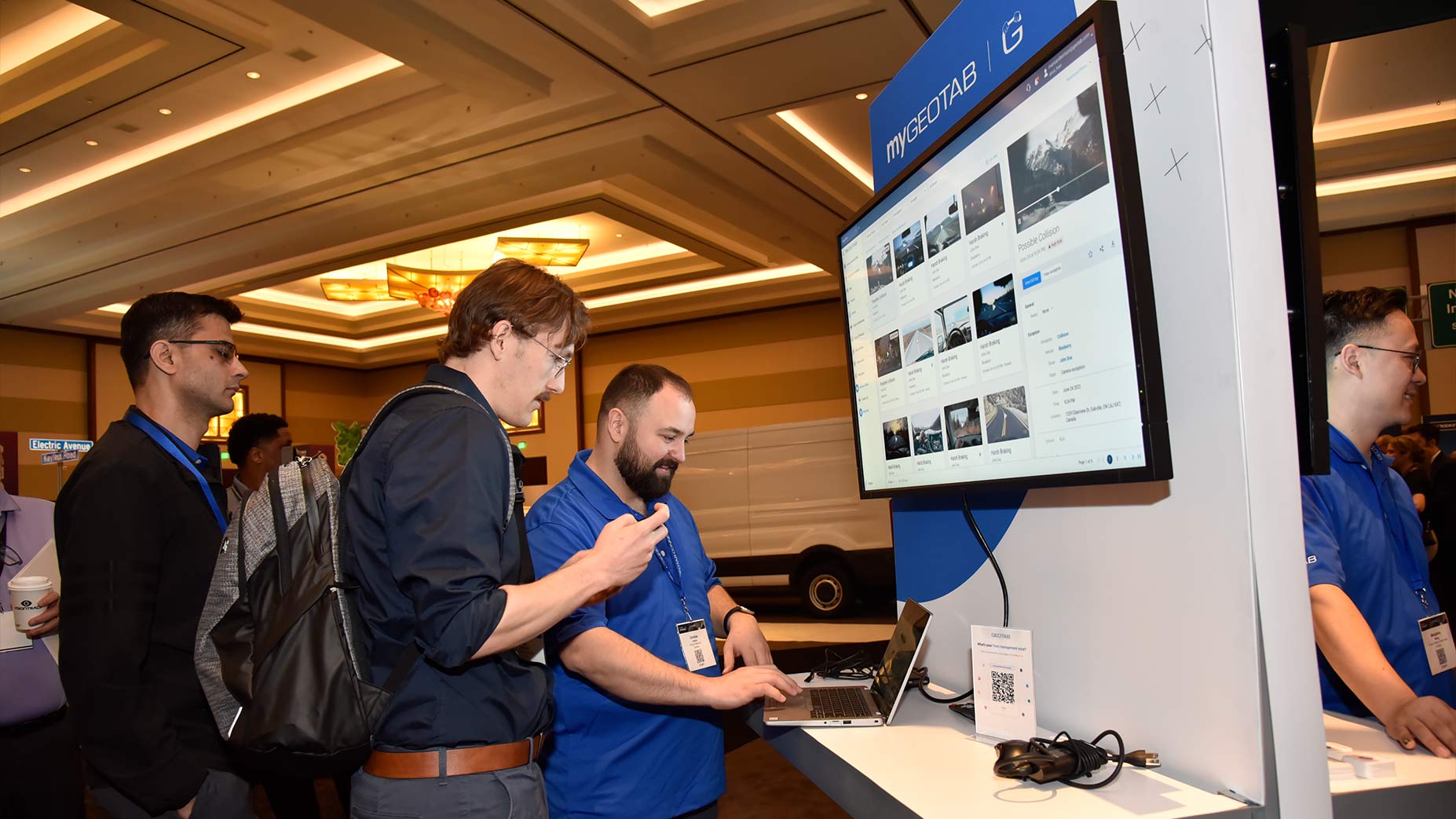 Future of telematics
What does the future of telematics at Geotab look like? Neil highlighted the following:
Sustainability – The first thing to do is to make sure you're getting the very best data out of your ICE and EVs.
Government – Geotab has more than 2,500 government customers and over 500,000 subscriptions. By 2026 we expect to have nearly 1,000,000 subscriptions across more than 5,000 government customers, representing the fastest growing market vertical within Geotab.
AI – AI is the future and is changing the way we look at data. AI will help create more efficiencies, reduce costs and boost safety. It starts with collecting high-quality data, and then providing a framework to preserve privacy and a customer's competitive advance.
Marketplace – Geotab believes in the power of choice. There are so many solutions available on the Marketplace today through our Partners with an amazing set of new solutions and improvements coming throughout 2023.

In closing, Neil explained it's not about the Geotab GO device today. The device itself is a means to collect data and it's what you do with that data that matters the most.
Future of Connected Vehicles Panel
To gain insights into the future of connected vehicles, Geotab's VP of Connected Car and Platform Solutions, Sherry Calkins sat with leaders from GM, Rivian, Stellantis and Geotab to discuss how connected vehicles will shape the future of the automotive industry. Here are some insights from each of our panelists:
Gagan Mann, Vice President of Digital Fleet & Services, Stellantis
"Working in partnership with telematics providers is a win-win situation for both the OEM, the provider and the end-customer. I believe we are all driving toward one single goal: to increase productivity and safety."

Ed Peper, U.S. Vice President, General Motors Fleet
"No one has enough capital to do it by themselves. You have to have great partners, and we have a great partner in Geotab."

Neil Cawse, CEO and Founder, Geotab
"The thing about data is – you can't really forecast where you are going to see the benefits. You have to start by processing as much data as possible. Once that data is collected you can analyze every metric and that is when the opportunities for optimization emerge."

Brandon Blumber, Senior Manager, Business Development, Rivian
"There are gaps that we can't overcome. The only path forward is together – this allows us to focus on our core competencies which creates this integrated ecosystem that provides the user with actionable insights they need to manage their business."
Show floor and Marketplace Side Stage
The Geotab Marketplace Partner ecosystem came to life on the Connect show floor.

With over 70+ exhibitors, attendees could learn about how these solutions can help them make the most of their telematics experience.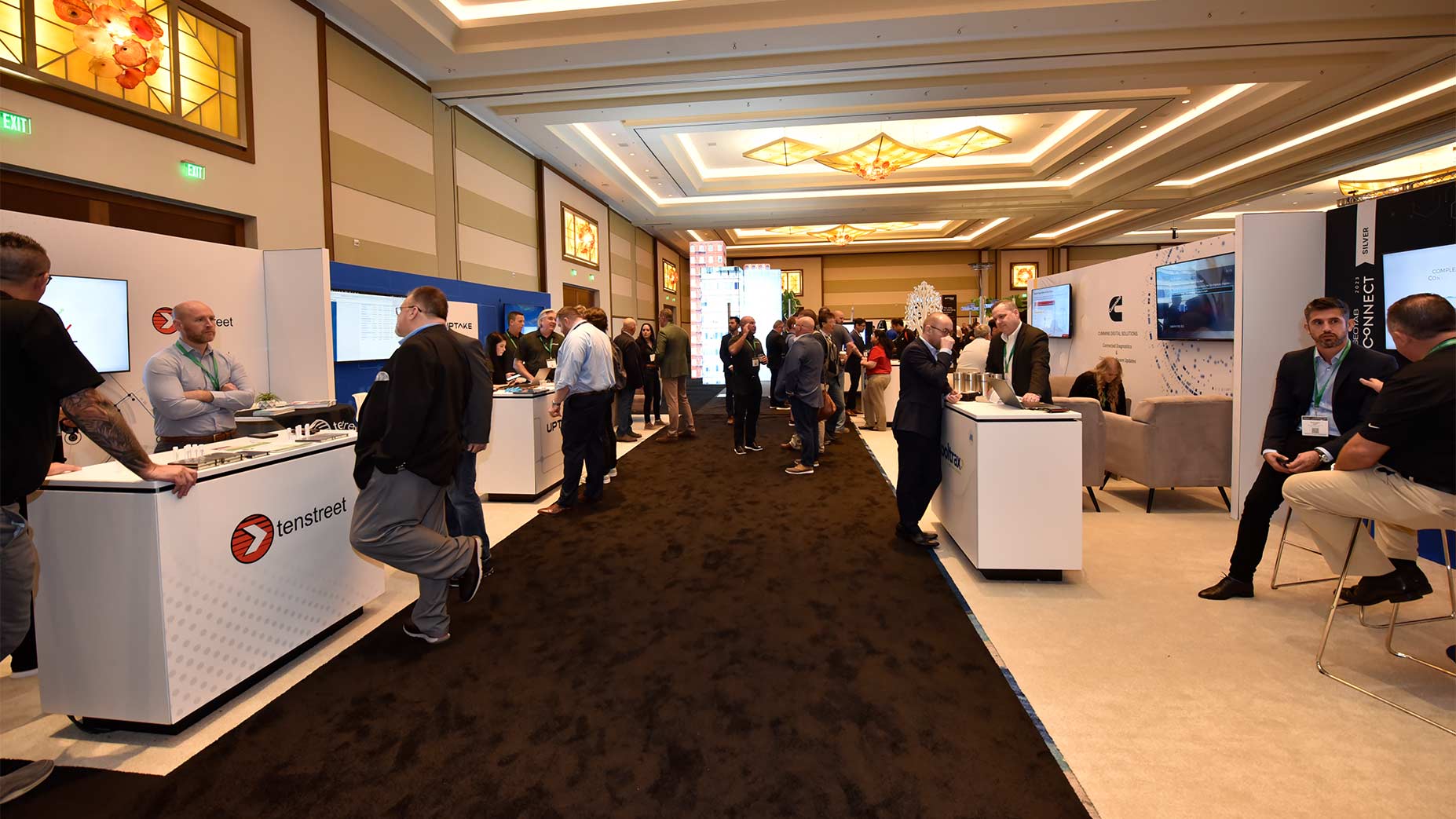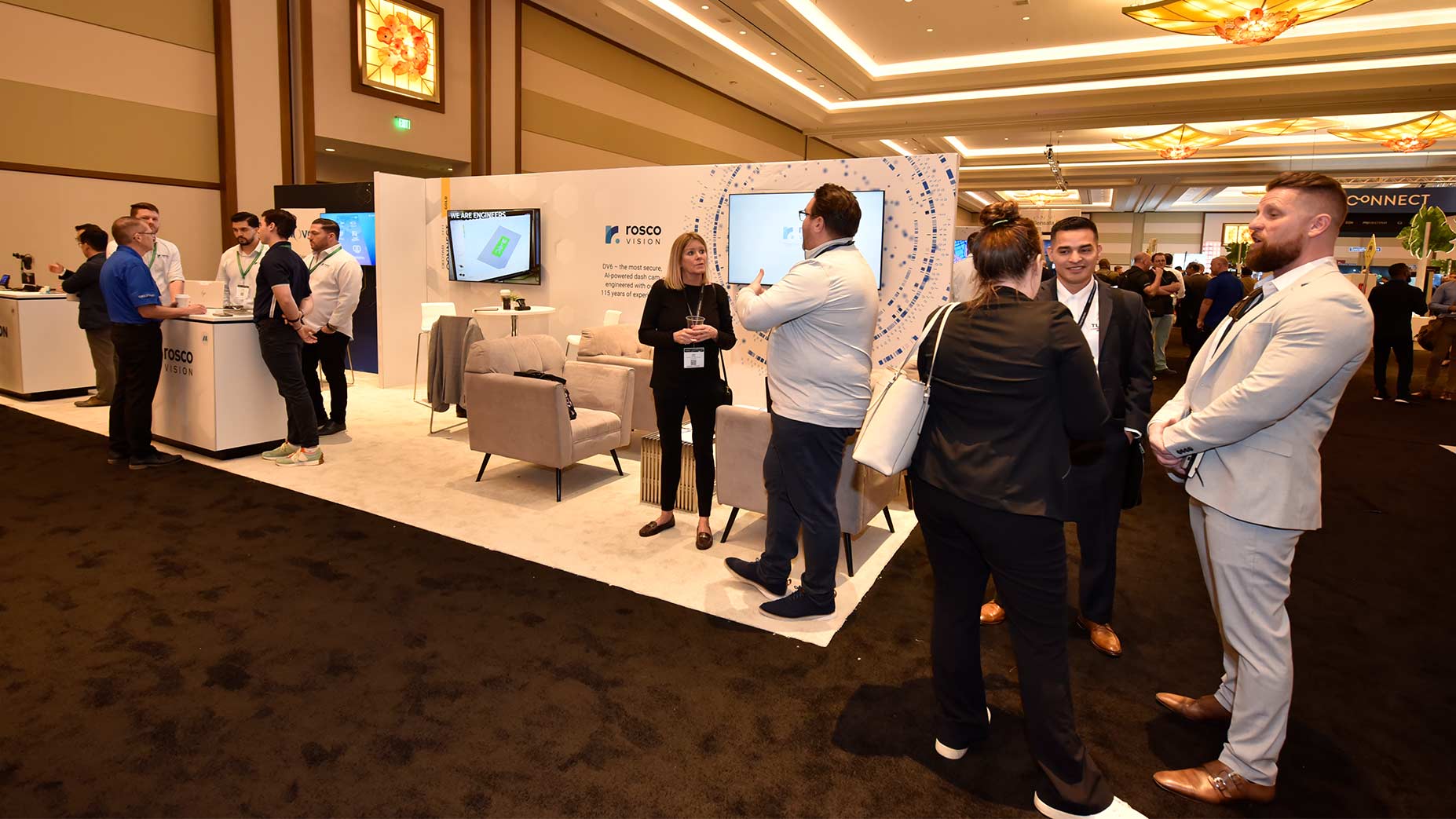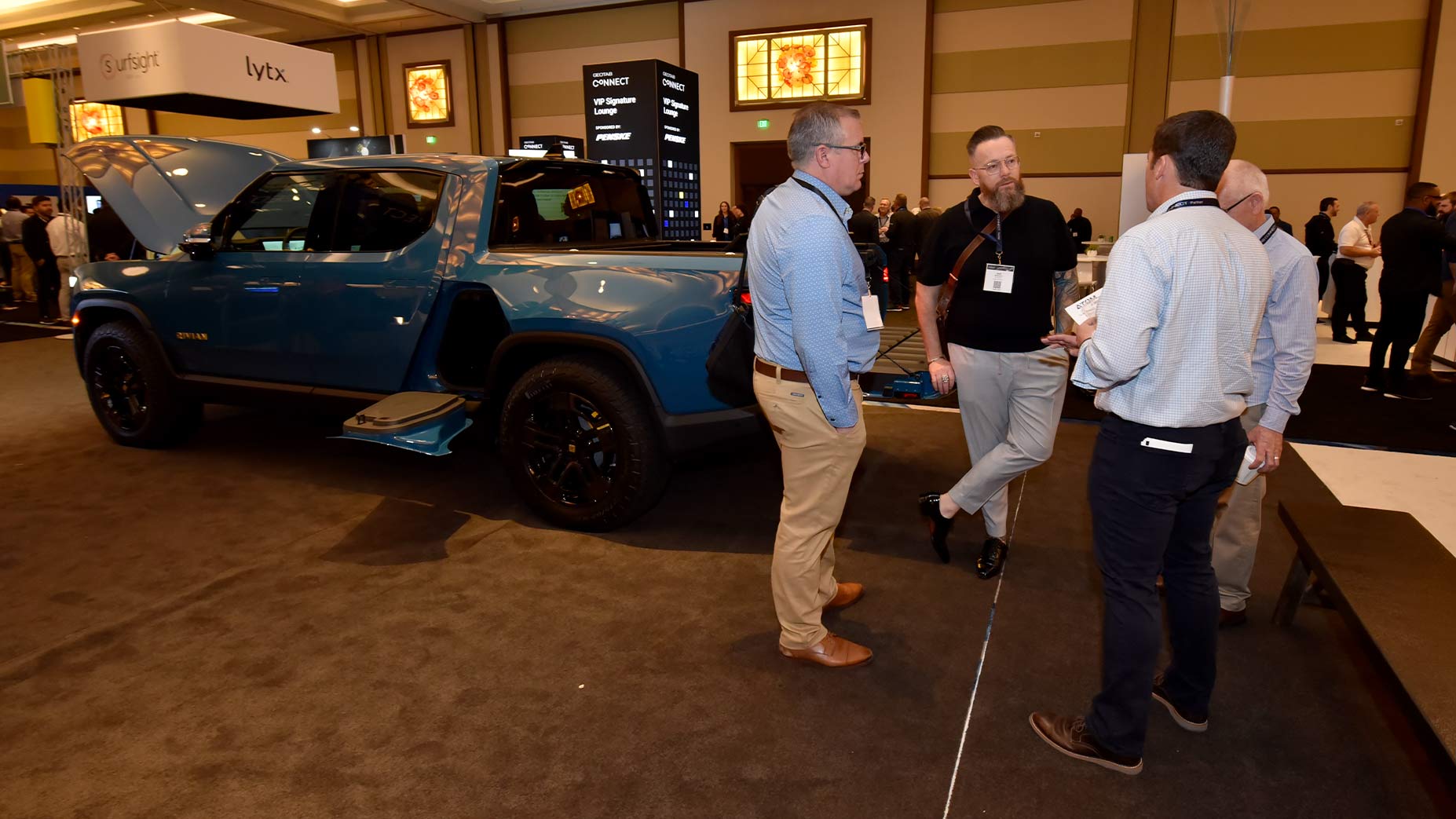 On the Side Stage, Marketplace Partners in the areas of video telematics, tolling, asset tracking, maintenance solutions and more shared their industry expertise, diving deeper into practical use cases and success stories.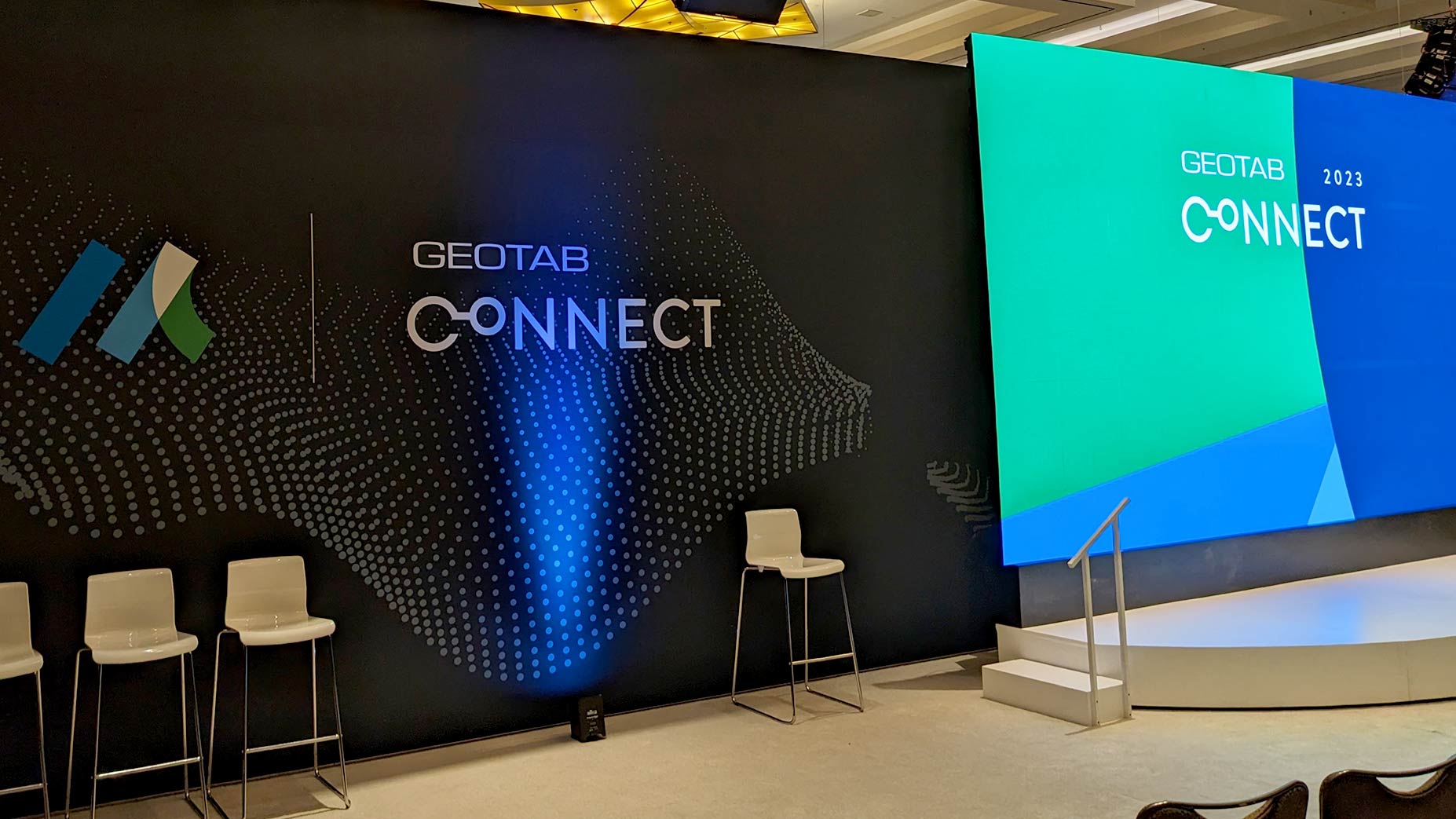 Breakout sessions
The breakout sessions covered a number of topics ranging from data and transportation to the public sector and global trends. Each session showcased the benefits of data-driven fleet management, including significant reductions in idling time, fuel costs and collisions per year.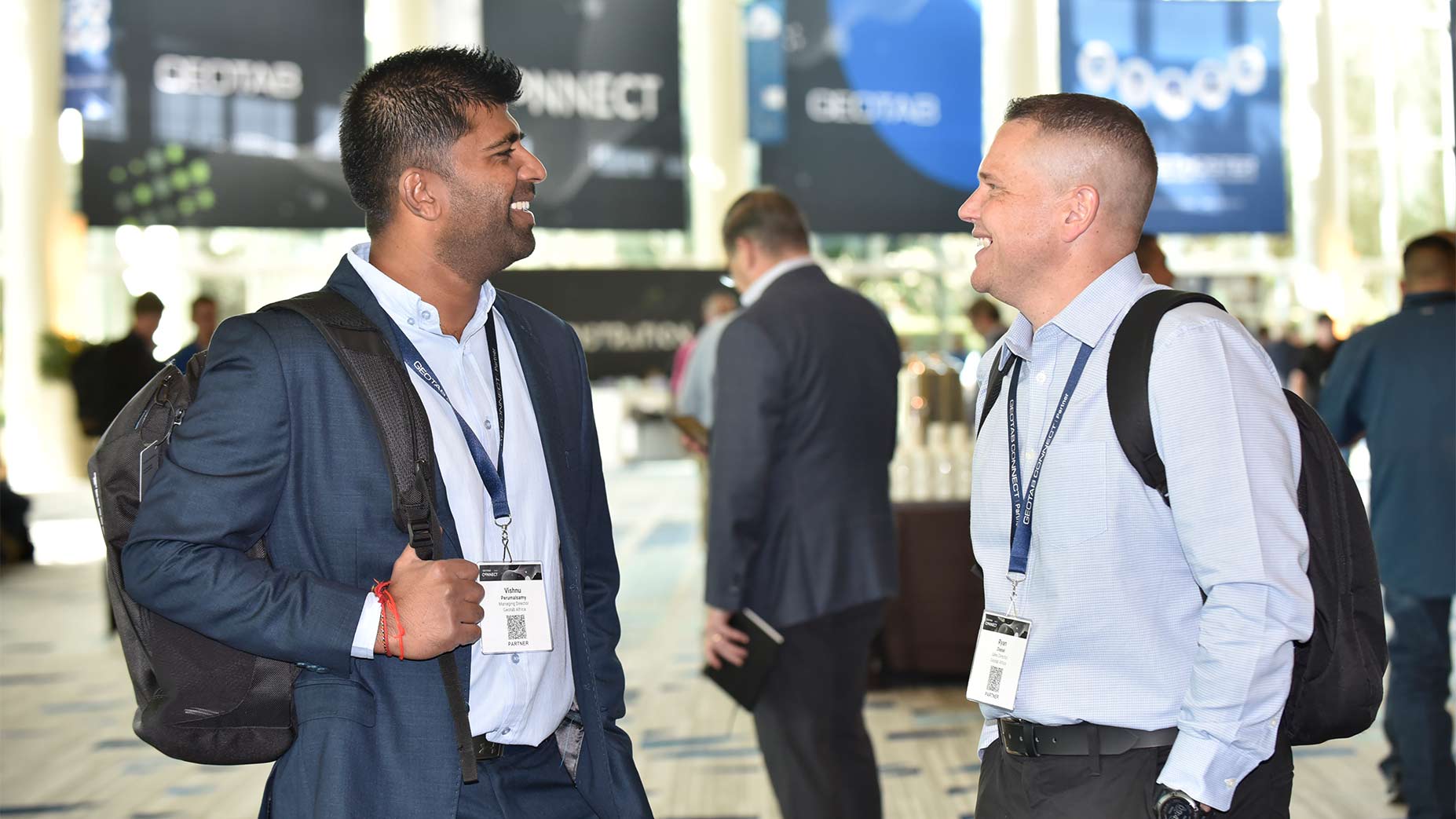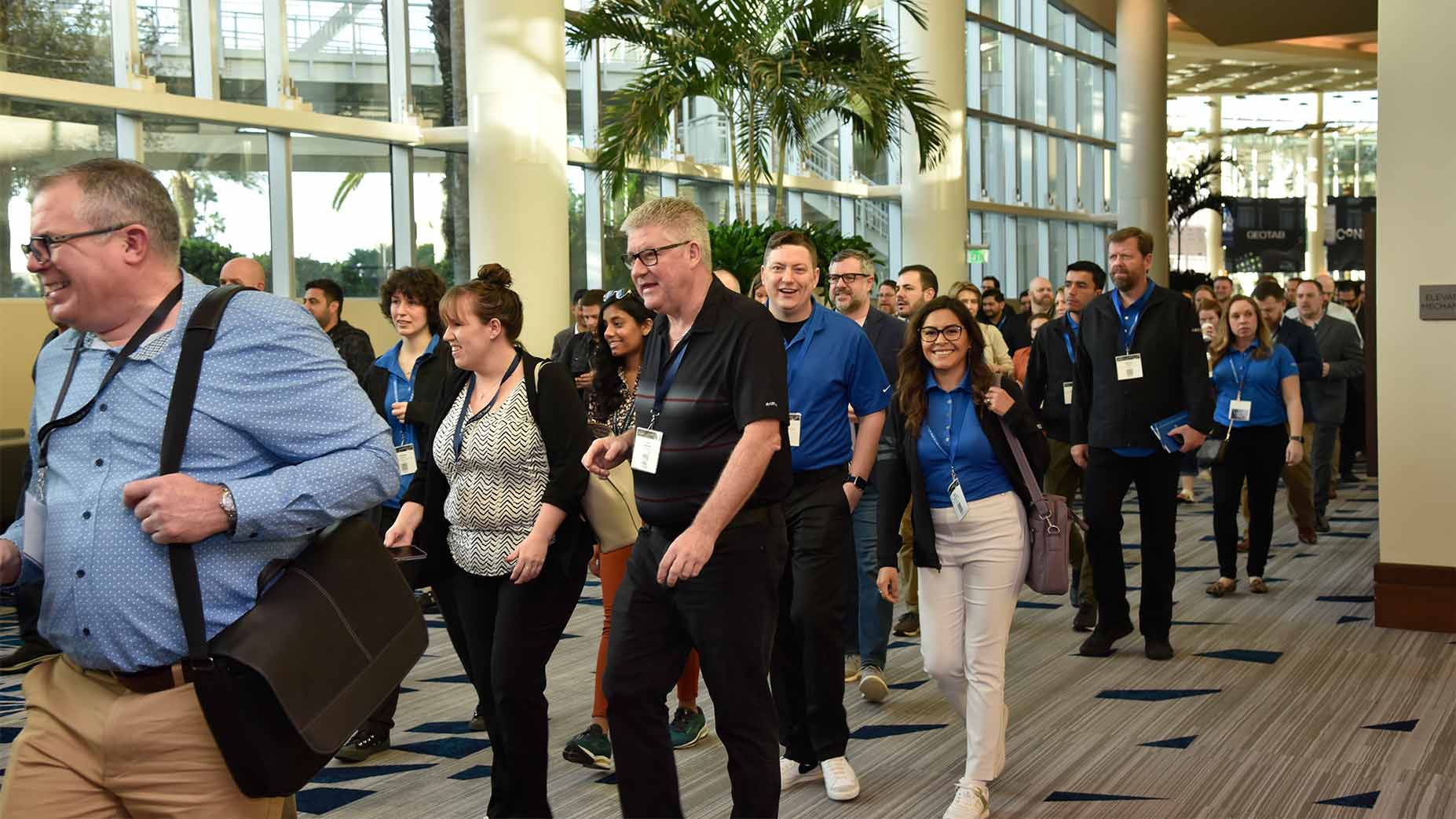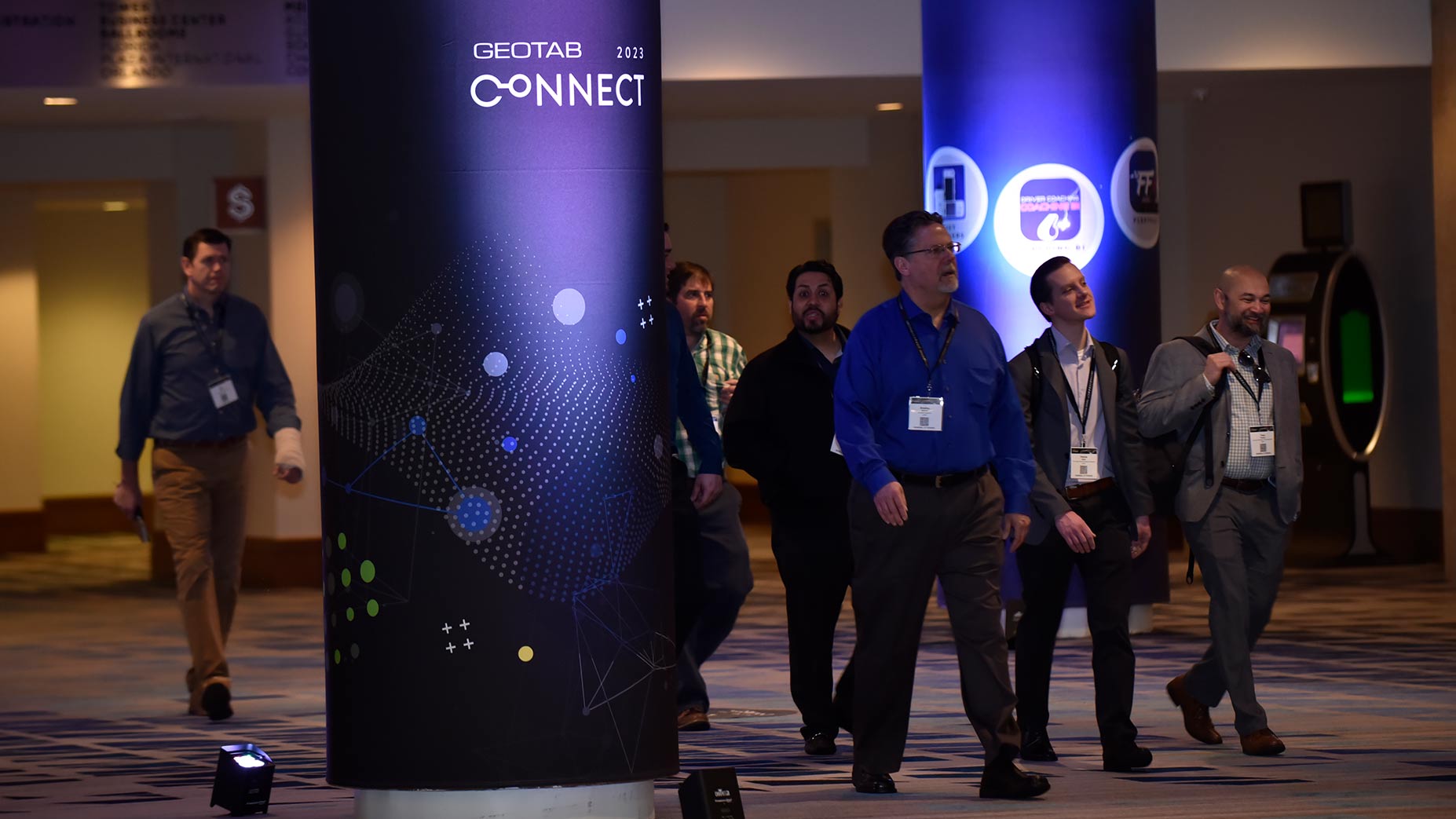 Stay tuned for the Day 2 recap of Geotab Connect 2023.
---
If you liked this post, let us know!
---
Disclaimer
Geotab's blog posts are intended to provide information and encourage discussion on topics of interest to the telematics community at large. Geotab is not providing technical, professional or legal advice through these blog posts. While every effort has been made to ensure the information in this blog post is timely and accurate, errors and omissions may occur, and the information presented here may become out-of-date with the passage of time.
Get industry tips and insights
Sign up for monthly news and tips from our award-winning fleet management blog. You can unsubscribe at any time.
Republish this article for free
Other posts you might like