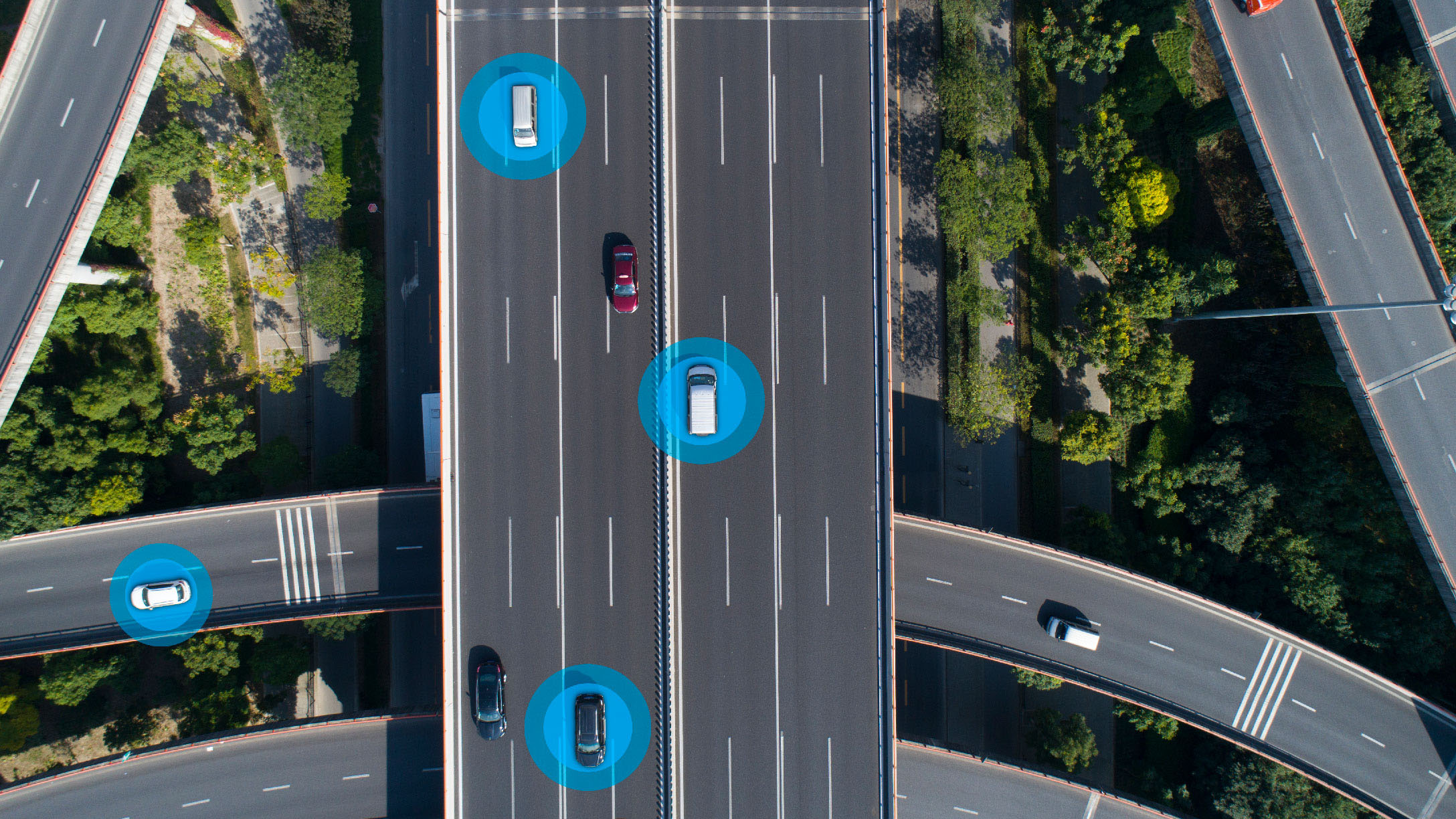 Harnessing the power of Geotab Data Intelligence to optimize fleet management
---
Discover how Geotab Data Intelligence transforms fleet management, turning vehicle data into actionable insights via advanced analytics and AI.
If you're a fleet operator you face a range of challenges – from optimizing vehicle performance and controlling fuel costs to ensuring driver safety, and maintaining regulatory compliance. Balancing all these priorities to achieve maximum efficiency and productivity can be difficult, especially without the right data insights, provided at the right time and through the right channel.
That's where Geotab Data Intelligence can help. By leveraging advanced analytics and AI techniques, Geotab Data Intelligence provides powerful capabilities for unlocking valuable insights to help you make better, more informed decisions.
The power of Geotab Data Intelligence
Geotab's network of over 3.5 million connected vehicles provides a wealth of data that can be used to tackle real-time fleet management challenges and support decision-making for fleet managers and other stakeholders. Geotab Data Intelligence is our process of collecting, analyzing, and leveraging all that data to extract insights and recommend actions to solve the various business challenges facing fleet operators.
With over 22 years of experience in fleet management, we have gained a profound understanding of the data and how it can be leveraged to drive better business decision-making. Our team consists of domain experts, product managers, data scientists, data engineers, machine learning engineers, and other data practitioners who work together to unlock valuable insights for our customers.
Geotab Data Intelligence is supported by a robust platform capable of processing over 55 billion data points every day. We are committed to providing the highest quality data in the industry and have implemented strong data quality processes to achieve this. Our privacy policies are also strictly enforced to ensure the protection of the data we work with. We have a culture of privacy and embrace privacy by design.
In addition to the data collected from millions of connected vehicles, we include alternative sources that bring more context to the challenges our fleet customers are trying to solve. We gather and process a variety of data types, including location, speed, fuel consumption, engine performance, driver behavior, and more.
Geotab Data Intelligence Framework
The Geotab Data Intelligence Framework
Geotab Data Intelligence uses a variety of analytical techniques, such as predictive and prescriptive modeling, as well as machine learning and other AI-based technologies to deliver valuable insights. The output of Geotab Data Intelligence is presented in different forms that are easy to understand and use, including:
Curated and aggregated data that simplifies analysis and provides new insights.
Benchmarking data, which allows for the comparison of a single vehicle or fleet with its peers in the market based on their use (known as "vocation").
AI-powered predictions, derived from ML models, that provide insights into likely events, such as collisions or predictive maintenance.
Recommendations of the best actions to be taken, such as new zones or routing plans, based on the insights generated.
The Geotab Data Intelligence framework is a visual representation that highlights all the major components of our process and how they correlate to create the various types of new data insights.
Integrating Geotab Data Intelligence
The insights derived from Geotab Data Intelligence are incorporated across the Geotab platform, including features within MyGeotab like Active Insights. Decision-makers can use these insights and recommendations as input to make better data-driven decisions. Additionally, Geotab Data Intelligence can be integrated with customer data sources through the Geotab Data Connector add-in and used in common business intelligence tools, such as Power BI and Tableau, to gain deeper insights.
The future of Geotab Data Intelligence
While the insights generated from analytics and AI are not new to Geotab, what is new is how we've brought our data portfolio together in the Geotab Data Intelligence framework. This will drive further clarity for our customers who can expect to see many new capabilities powered by Geotab Data Intelligence both now and in the years to come.
Geotab Data Intelligence is a critical component of Geotab's comprehensive telematics solution for fleet management. By applying AI and advanced analytics techniques to the vast amounts of data we connect with, we can unlock powerful insights and recommendations to help our customers optimize their fleet operations.

Ready to revolutionize your fleet management with powerful data insights? Start your journey by exploring the Geotab Platform and Active Insights, or enhance your data capabilities with Geotab Data Connector.
---
If you liked this post, let us know!
---
Disclaimer
Geotab's blog posts are intended to provide information and encourage discussion on topics of interest to the telematics community at large. Geotab is not providing technical, professional or legal advice through these blog posts. While every effort has been made to ensure the information in this blog post is timely and accurate, errors and omissions may occur, and the information presented here may become out-of-date with the passage of time.
Get industry tips and insights
Sign up for monthly news and tips from our award-winning fleet management blog. You can unsubscribe at any time.
Republish this article for free
Other posts you might like