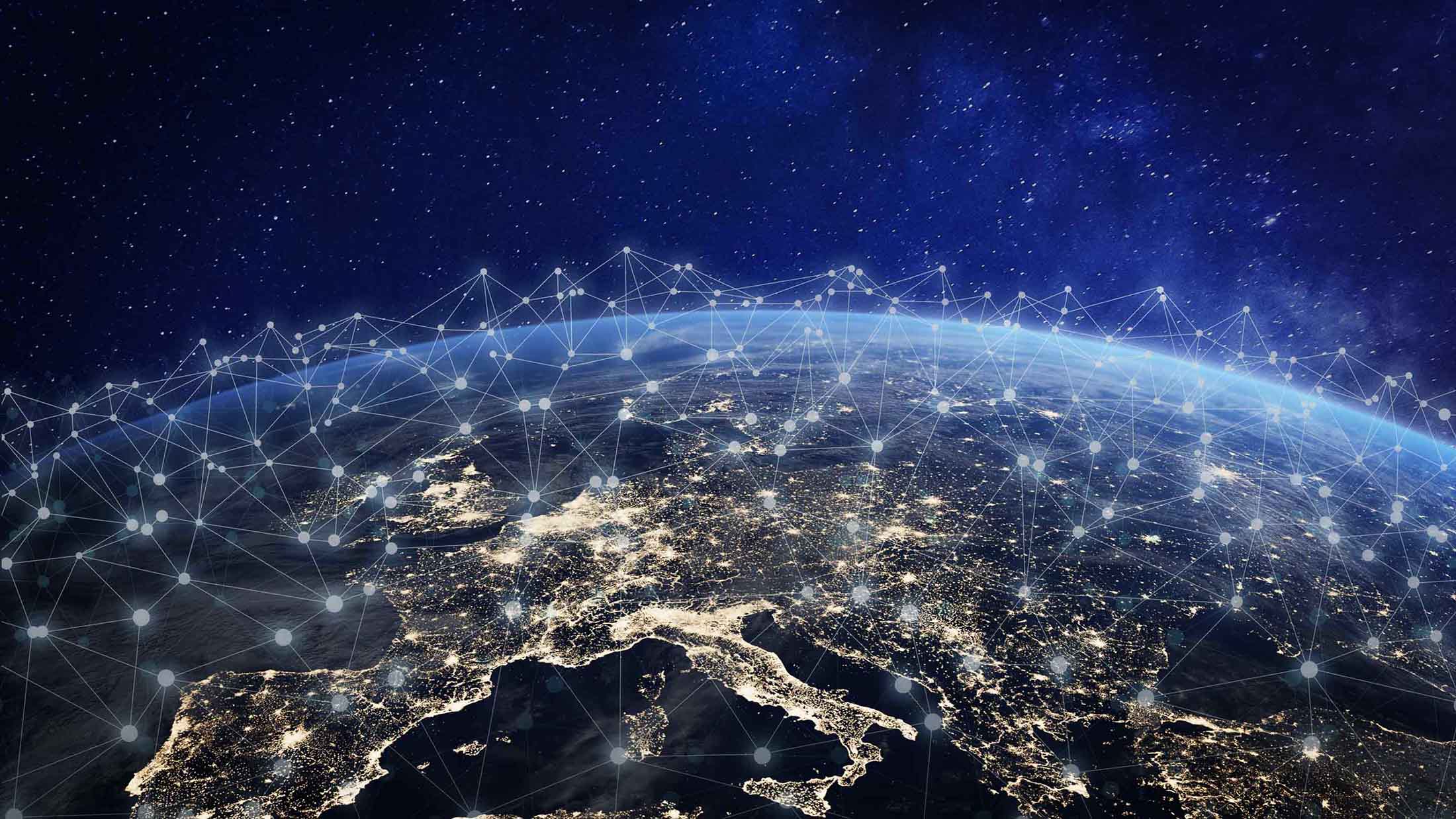 Best practices in management (Latin America)
---
Learn some best practices for running a multinational fleet management program. Step 1) Set a global fleet standard with performance indicators.
Global fleet management has its own unique challenges and complexities. Overseeing a fleet based in multiple countries requires skilled management plus knowledge of business customs, culture, and government in each different region. What works in one country may not work in another. This article provides an overview of some best practices that can help turn a global fleet into a global success.
At Geotab, we often assist multinational companies in the design and deployment of international fleet management initiatives driven by telematics technology. In my role as Vice President, Latin America, my view is informed by our work with global fleets operating in Latin America as well as other regions like North America, Europe, and Asia.
While no two telematics deployments in Latin America are identical, looking at multinationals in particular, we find that a set of key heuristics and considerations has emerged.
Best Practices for Running a Multinational Fleet Management Program
1. Set a Global Fleet Standard
For a multinational company seeking to deploy a telematics-driven fleet management strategy in Latin America, it is imperative to balance the development of a global standard with local requirements.
Creating a global fleet management standard is a critical exercise that serves as an invaluable tool throughout the deployment.
Purpose of a Global Fleet Standard:
Defines the purpose of the deployment and how a company's values are practiced in global fleet operations.
Establishes the metrics and performance indicators that the telematics deployment will measure across the multinational fleet.
Codifies global requirements for data storage and security.
Identifies internal champions and key stakeholders through collaborative process.
See Also: How a Regional Fleet Safety Standard for Latin America Can Reduce Fatalities
2. Collaboration is Key
No one can manage a global fleet on their own. Collaboration is essential. Your fleet management team should involve representatives from other departments, such as purchasing, finance, and safety, but also human resources and legal. By its nature, the process of developing a global standard for your fleet is a collaborative process that helps identifies internal champions of the initiative and other key stakeholders. We find that the right internal champions (with sufficient international clout and dexterity) are critical to an initiative's success in Latin America and in other regions.
3. Focus on the Big Picture
Avoid taking too narrow a focus. Investing the resources to develop a global standard is superior to a piecemeal approach. While a piecemeal approach is appropriate in many business situations (for example, A/B testing a new mobile app), in global fleet management — with different countries rolling out different telematics solutions — an evolutionary problem-solving or piecemeal approach unduly prolongs and complicates a deployment.
Many companies adopt a piecemeal approach because it is politically expedient or they lack information. However, hedging bets across multiple countries with the hope that best practices will emerge is a costly miscalculation in terms of both direct costs and opportunity costs of foregone opportunities.
A superior way to incorporate this type of problem solving approach is to:
Define the global fleet management policy first, and then
Run simultaneous pilots with a small part of the fleet in the same country to prove the implementation of the core requirements of the policy.
4. Stay Flexible to Local Needs
When creating a global fleet management standard, it's important to stay true to top corporate values or priorities such as safety and fleet efficiency; however, you must also leave appropriate space for additional local requirements.
It is crucial to maintain flexibility in an international telematics strategy in order to comply with country-specific requirements. Every country is different, as much in Latin America as other parts of the world. Differences include vehicle and fleet composition, local languages and customs, and local requirements and risks. Requirements emerge from these differences.
For example, let's take a look in more detail at how safety — a powerful tool because it resonates in different countries for different reasons — and efficiency compare in North America and Latin America.
Comparing Fleet Priorities Across Regions
5. Establish Global Benchmarks
As seen in the comparison above, the tendency for fleet operators in different regions to emphasize different goals underscores the importance of including benchmarks in the global standard. A crucial step in extracting long-term value from such metrics is to create regional reports to benchmark performance across different business lines and geographies.
To learn more about benchmarking, please read our Case Study on Fleet Benchmarking with Telematics
Example Metrics: Safety — Two valuable metrics for measuring safety are: 1) the number of fatalities (including the driver and third parties like other motorists, passengers, and pedestrians) per million miles driven, and 2) the number of accidents per million miles driven.
Efficiency — Two simple efficiency metrics that can bridge this gap are total revenue (by country) per vehicle and total profit or free cash flow (by country) per vehicle.
The primary caveat to incorporating local requirements is to prevent such requirements from hijacking the global strategy. Specifically, when a multinational company has established a core set of global safety, efficiency, and data security standards, local requirements should be appropriately positioned as additional considerations without negating the core objectives.
For example, a company may set goals for global safety and efficiency on the condition of complying with local laws like hours of service for drivers. Alternatively, in countries where security concerns abound, we can introduce an additional metric to complement additional features in the telematics solution. For example, total asset loss to theft per vehicle per year is a robust measurement of security that complements safety metrics.
6. Get to Know the Stakeholders and Think Critically
In incorporating local Latin American requirements into the global telematics strategy, it's important to remember two basic – but often overlooked – steps.
First, initiate a dialogue with all potential stakeholders in a specific country to identify local requirements. In large multinational companies, additional stakeholders often emerge at the local level whose buy-in is critical to the completion of a project. Proactively identifying and mapping these stakeholders to ensure ongoing communication saves time, money, and energy.
Second, treat the requirements that emerge from these conversations as a starting point for a deeper analysis, not a to-do list. A deeper analysis is required to differentiate problems from partial solutions and identify root causes. For example, a local requirement may be that the telematics hardware device have two SIM cards to ensure 100% connectivity; however, upon further analysis the problem may be vehicles losing connectivity because of high concentrations of frequency jamming devices in crime-prone areas of major cities – a problem that two SIMs cards do not solve.
Keep It Simple
In conclusion, it's important to keep it simple. The second law of thermodynamics underscores the importance of simplicity. This law states that in a system complexity, entropy, and inefficiency increase over time until the system collapses.
Operating a multinational fleet in Latin America is a complex adaptive system where we constantly fight entropy to simplify and improve the efficiency of an operation and prolong its life.
A guiding policy embodied in a global fleet management standard, a simple set of relevant metrics, and strategic flexibility to incorporate country-specific requirements form the feedback loops to keep it simple. In our experience, these steps improve the scale and profitability of a multinational fleet management operation in Latin America.
Geotab is always interested in hearing your viewpoints. Leave a comment and tell us what the top fleet priority is in your region.
Related: Bogota Traffic Jam: Video Diary by Colin Sutherland
Global Telematics Footprint Expands in South East Asia
---
If you liked this post, let us know!
---
Disclaimer
Geotab's blog posts are intended to provide information and encourage discussion on topics of interest to the telematics community at large. Geotab is not providing technical, professional or legal advice through these blog posts. While every effort has been made to ensure the information in this blog post is timely and accurate, errors and omissions may occur, and the information presented here may become out-of-date with the passage of time.
Get industry tips and insights
Sign up for monthly news and tips from our award-winning fleet management blog. You can unsubscribe at any time.
Republish this article for free
Other posts you might like